My dining room has an Ethan Allen dining room set in it.  I bought this set ages ago in the first years of our marriage and am still in love with my china cabinet.  The set is my only splurge in our home.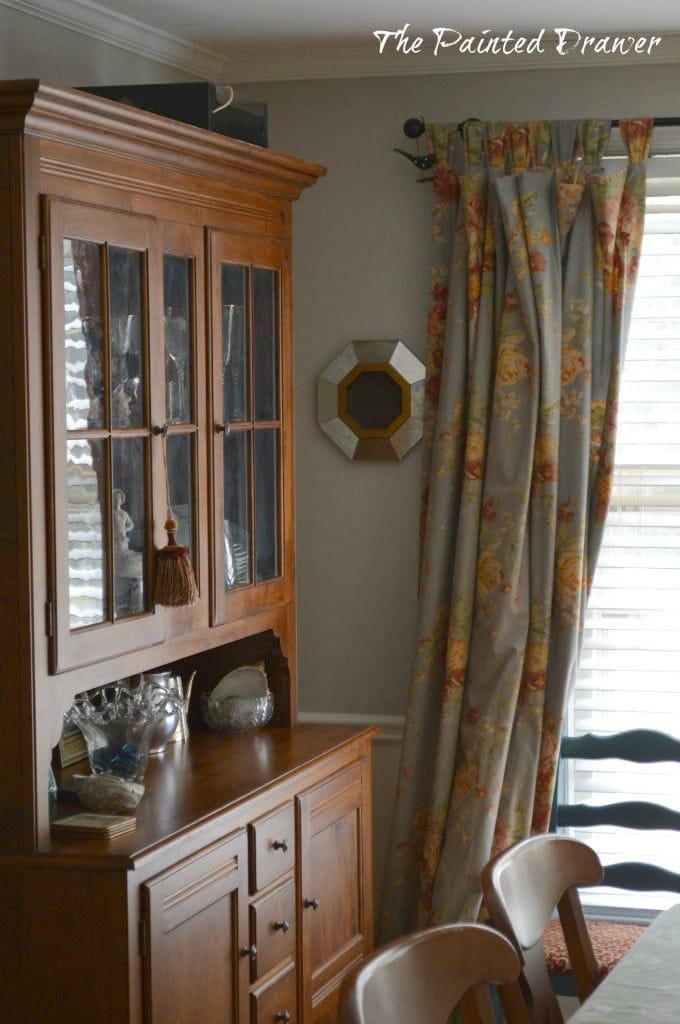 I also added a sideboard over the summer.  I purchased it from Craigslist, refurbished it and painted in gray.  The large drawers and cabinet space are fantastic.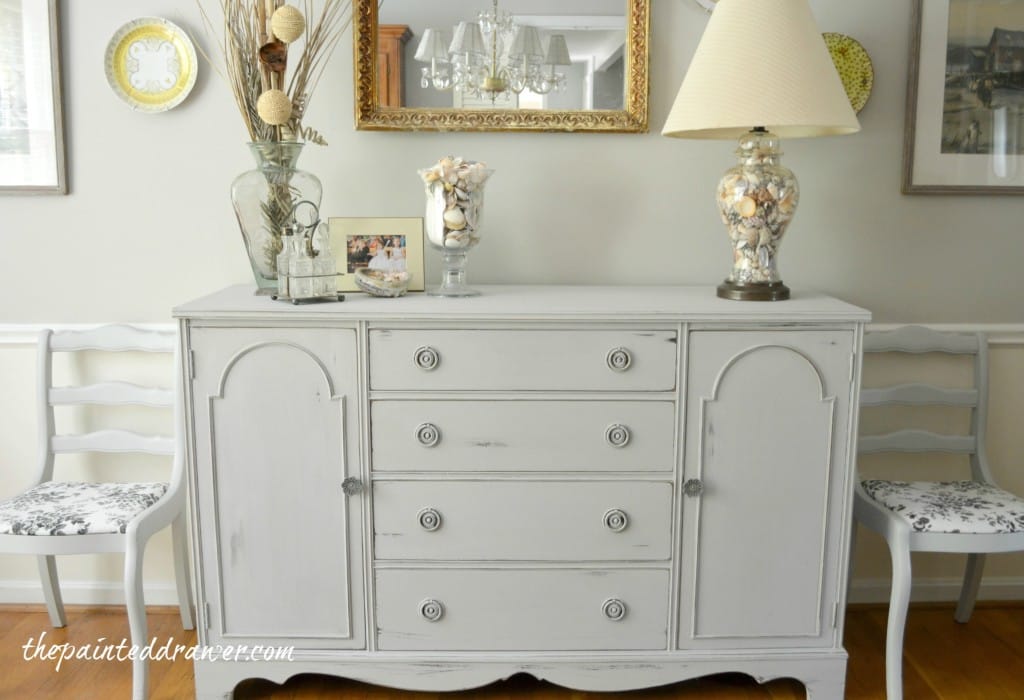 However, I have never been a huge fan of my dining room table because the corners are super sharp and the top is a little too shiny for my liking.  It's best feature are two large leaves that extend it way out for ample seating during Christmas dinners, etc. which is wonderful.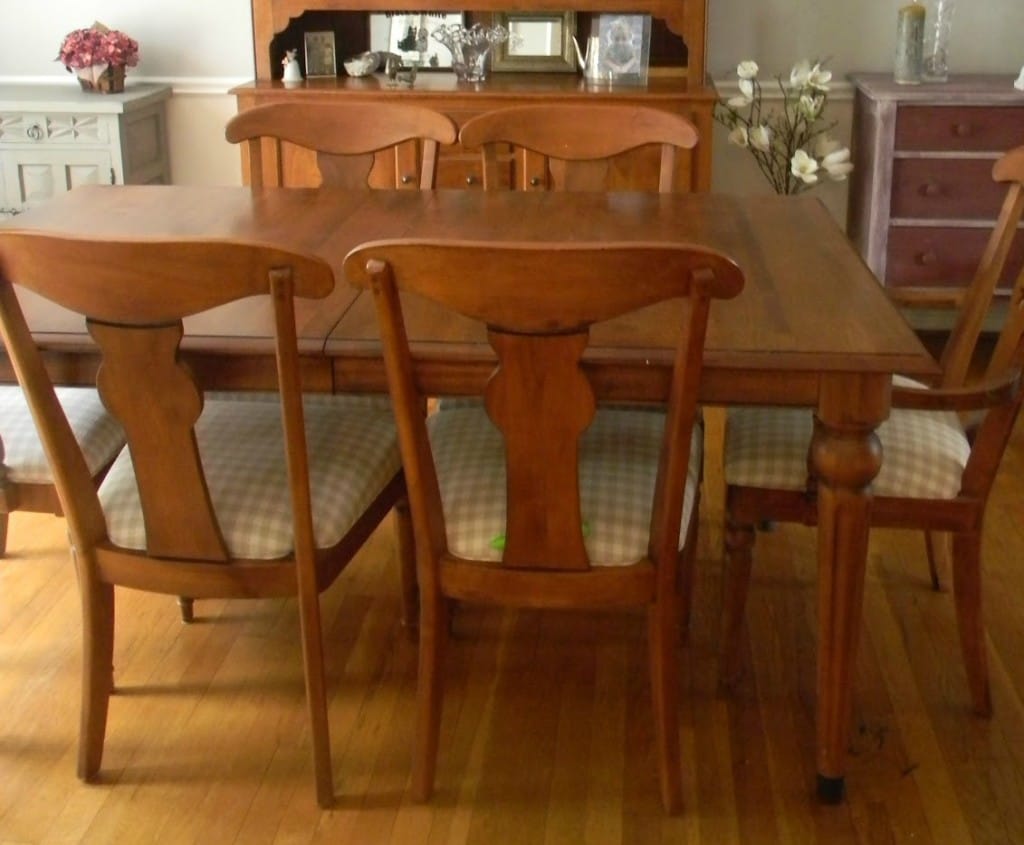 Here is a pic of the dining room now.  I took the curtains down to add more light (which I will add again now that it is getting cold outside) and started painting the chairs white.
Now, here are my inspiration dining spaces.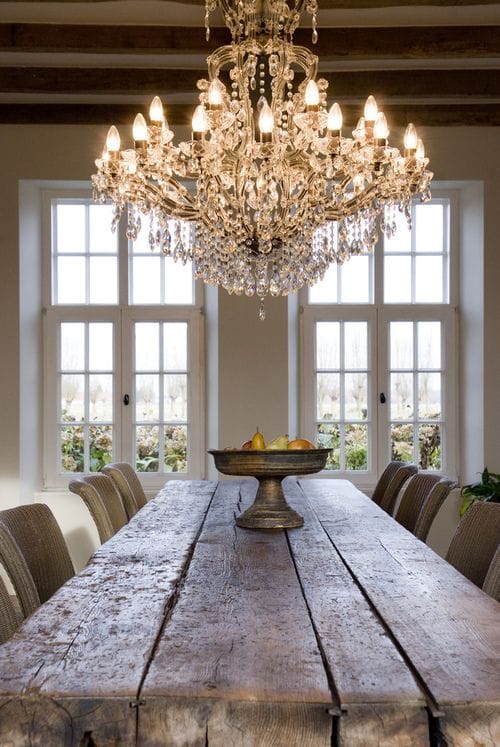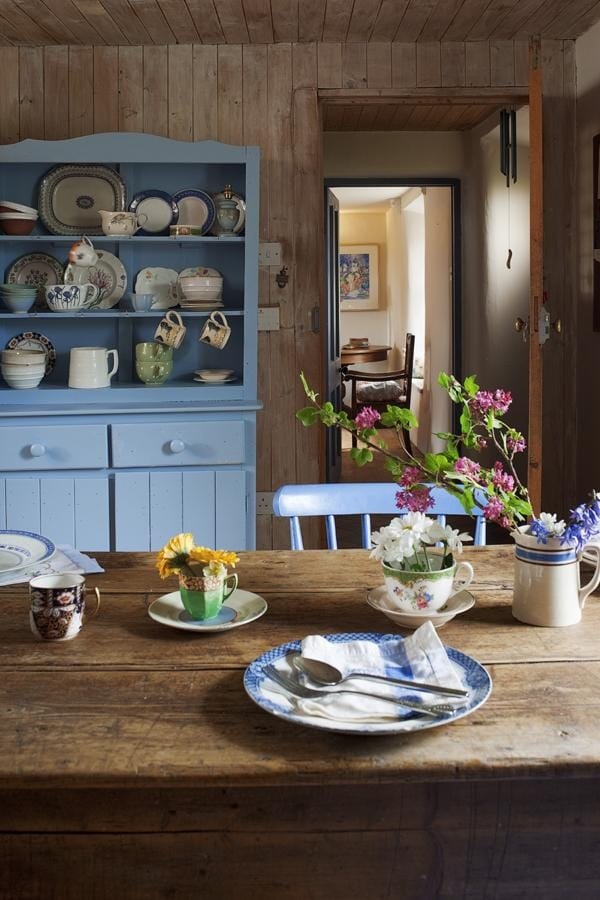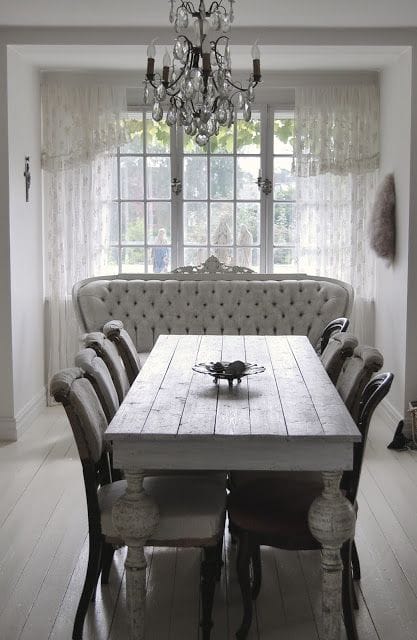 They all include a lovely old farmhouse table.  My dilemma is…should I ditch my highly utilitarian and originally expensive table for the huge farmhouse table that I found a few weeks ago?  It doesn't extend and needs a lot of work but I LOVE it.
What to do?  I would repaint my sideboard and all the chairs white and keep the china cabinet as-is.  Will they go with this table?  It is so hard when one buys an expensive piece of furniture (my original table) because it is impossible to ever get rid of it without deep guilt of money wasted.  I really dislike this "stuck" feeling and am not used to it.  Hence, my dilemma.
It is a big table to move and I need to make up my mind!