I found a great table yesterday.  It has a tropical, British colonial style about it with a caned top and bottom.  The legs are straight and sturdy, and the size is great for either a coffee table or end table.  I haven't had a chance to work on/list it yet but I staged it in my family room for a few pics to share.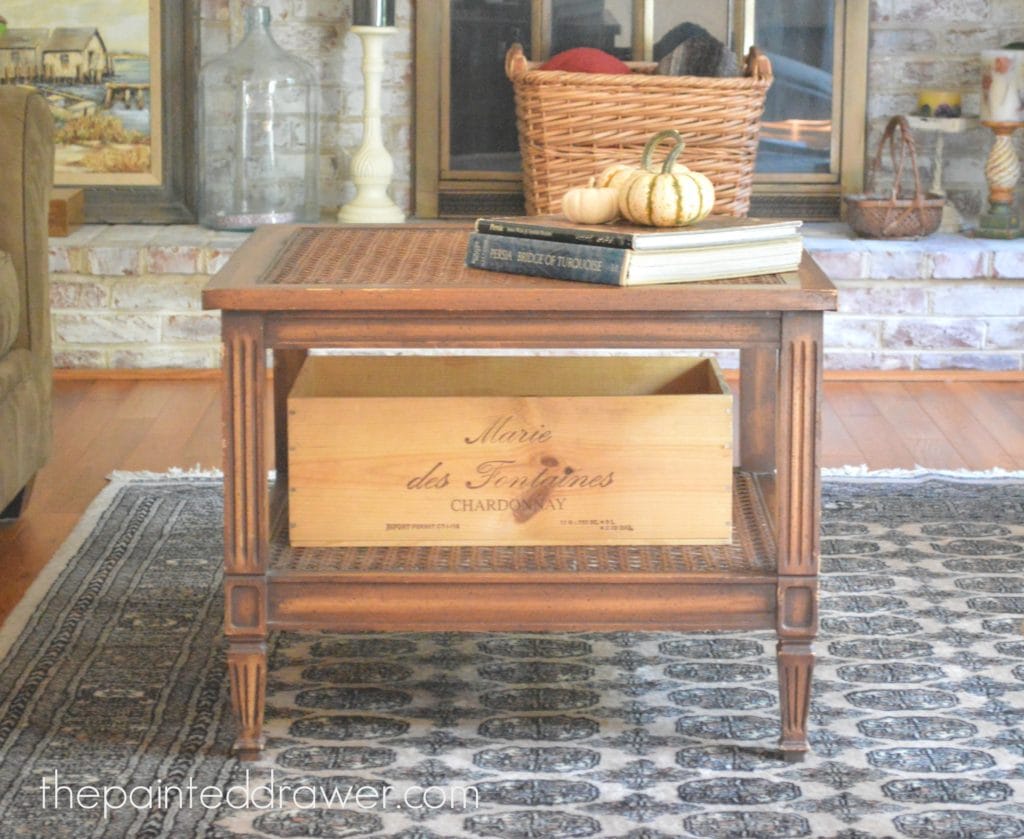 I'm busy working on my dining room dilemma 🙂 and needed to remove the dining room rug.  I put it in the family room for the time being and it makes a pretty backdrop for the new table.  You all know how it goes…the rug required a change of curtains and then I decorated the mantel for the season.
For those who haven't seen the "before" of my brick hearth, here it is: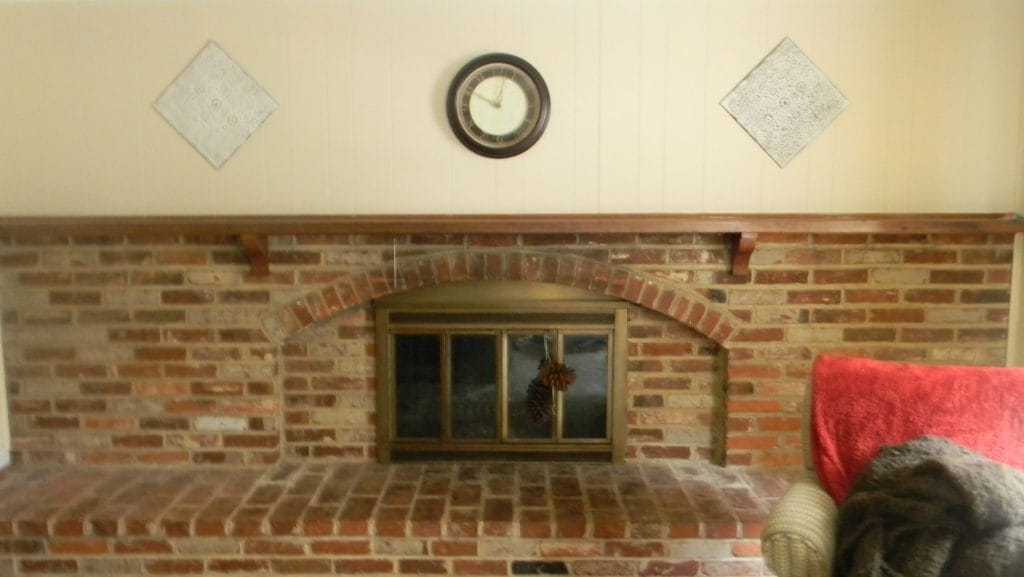 It's warmer and cozier now for the fall and I'm still wild about my whitewashed brick!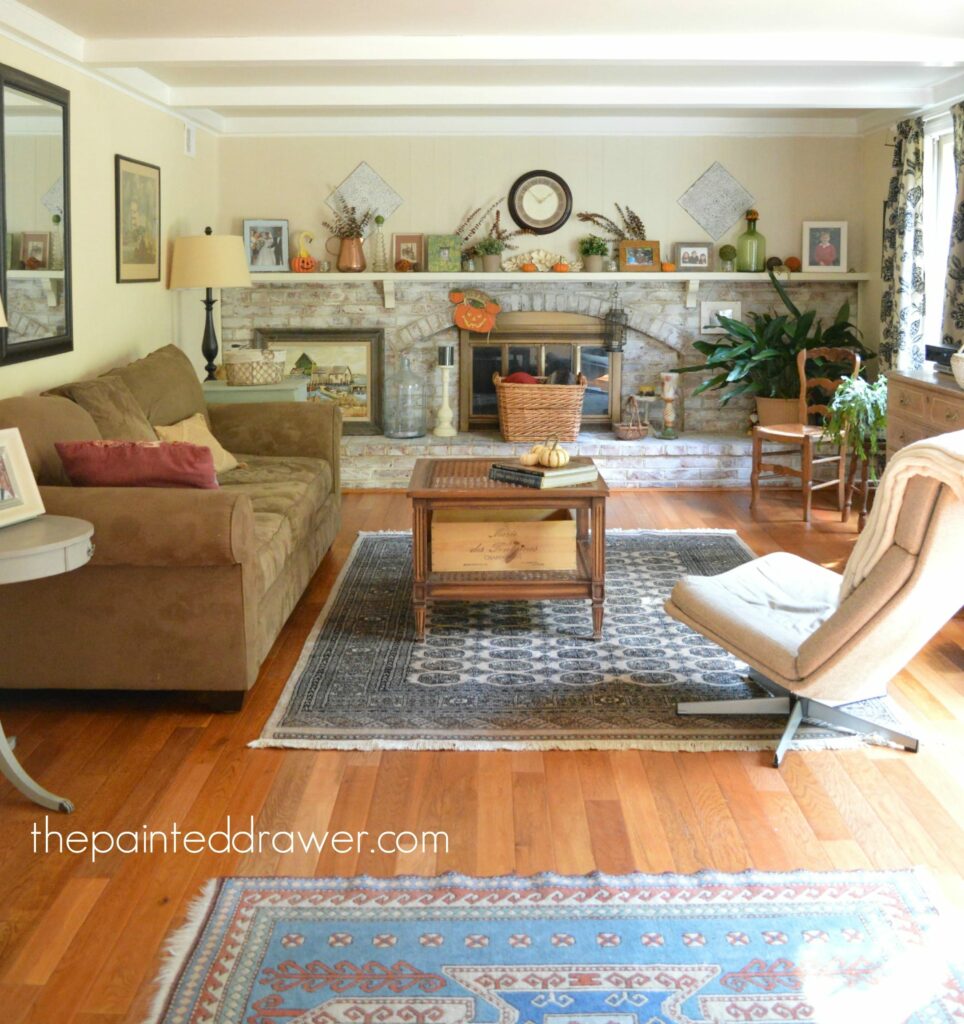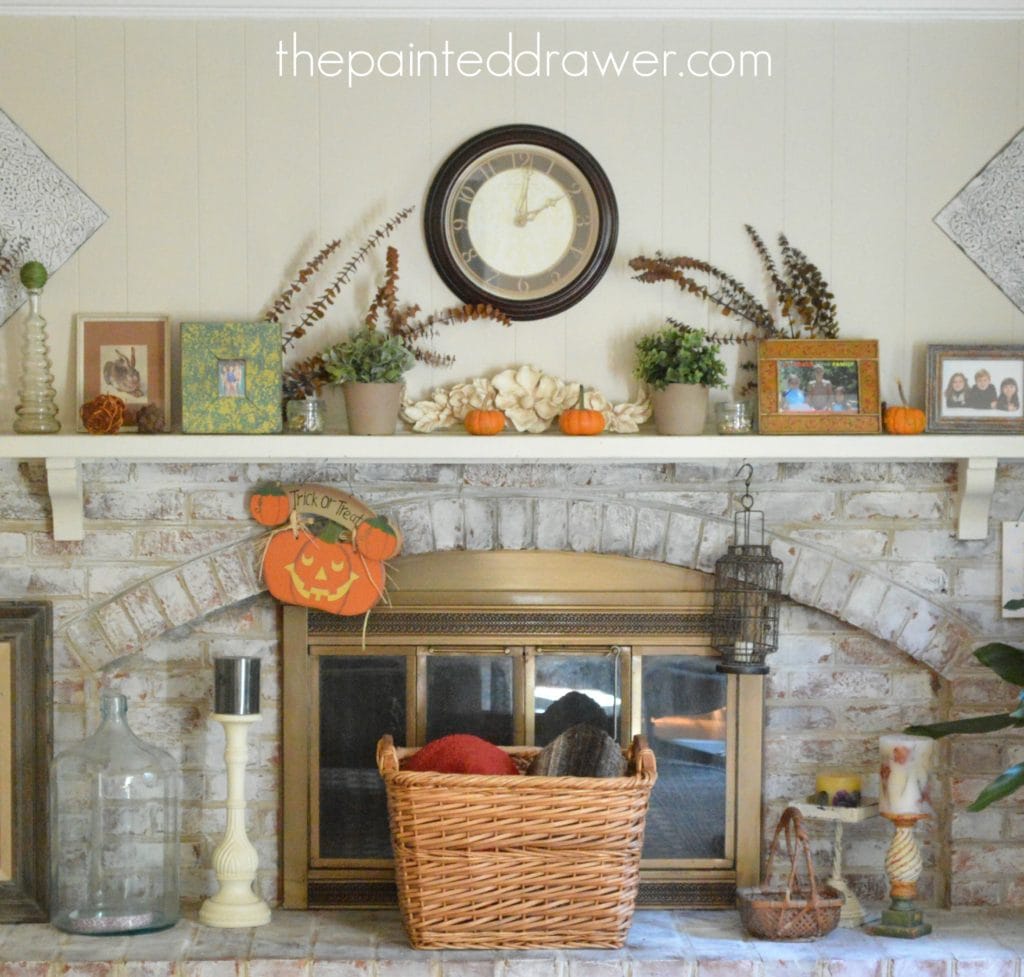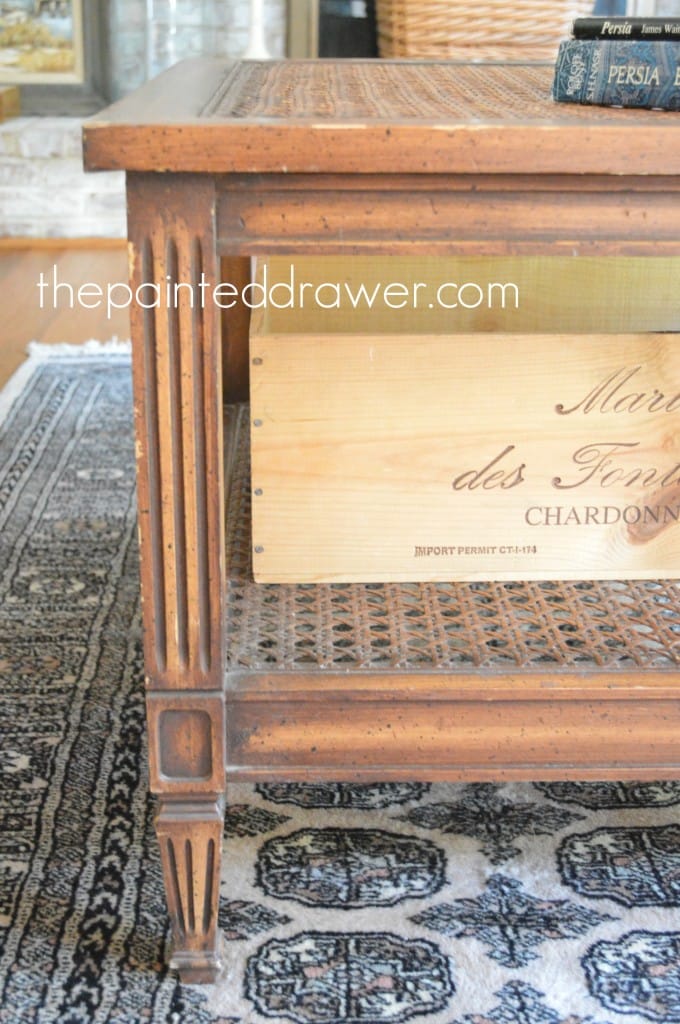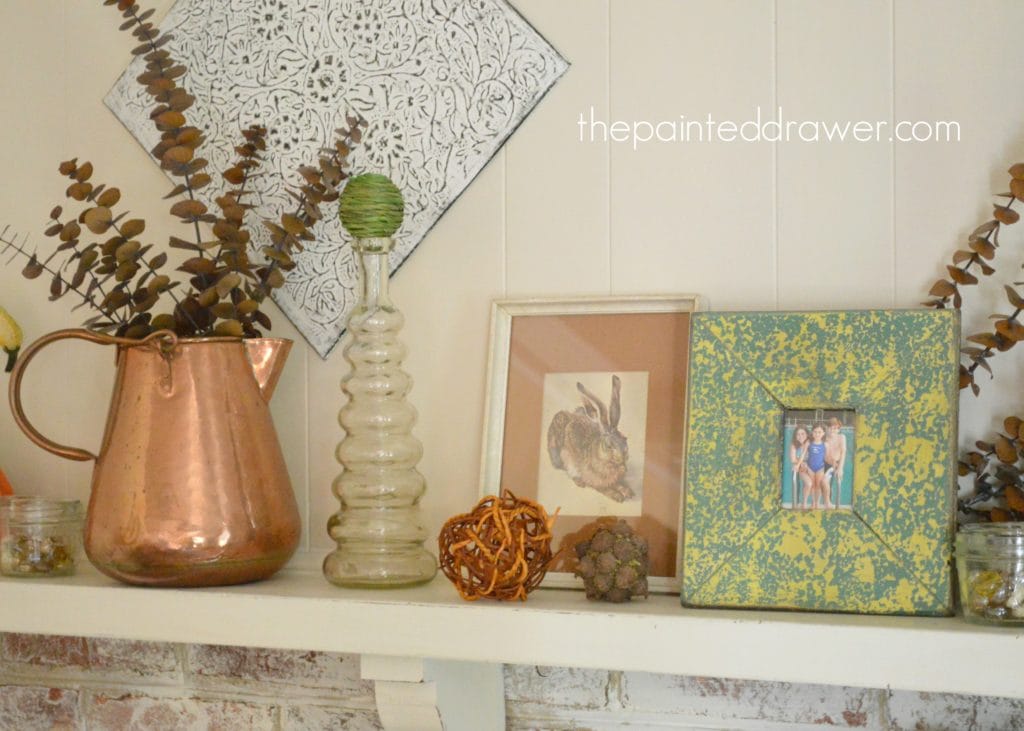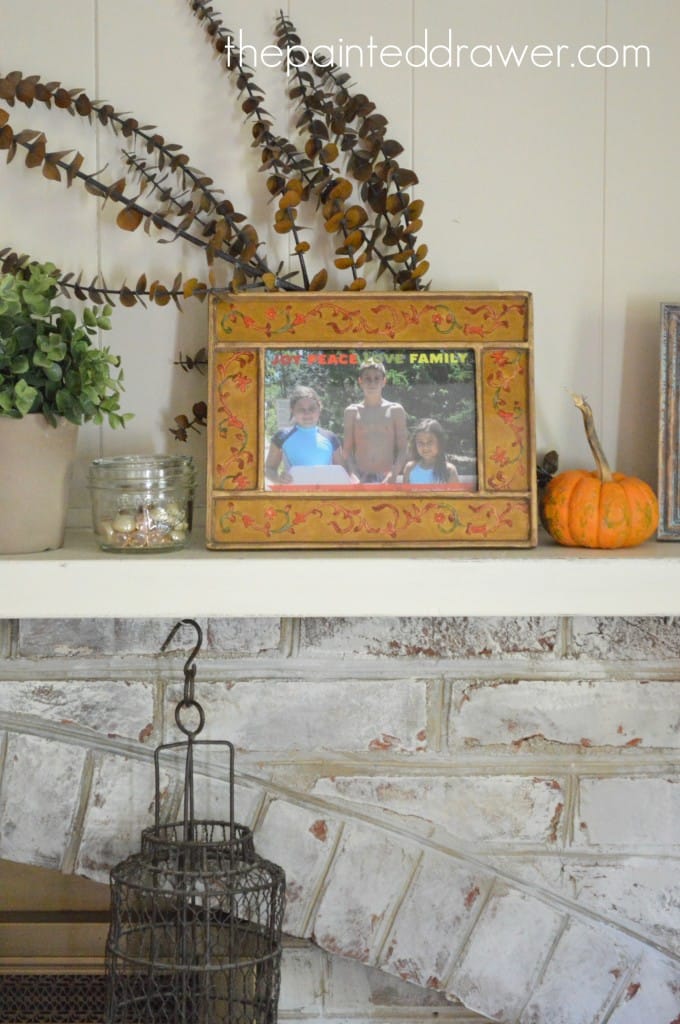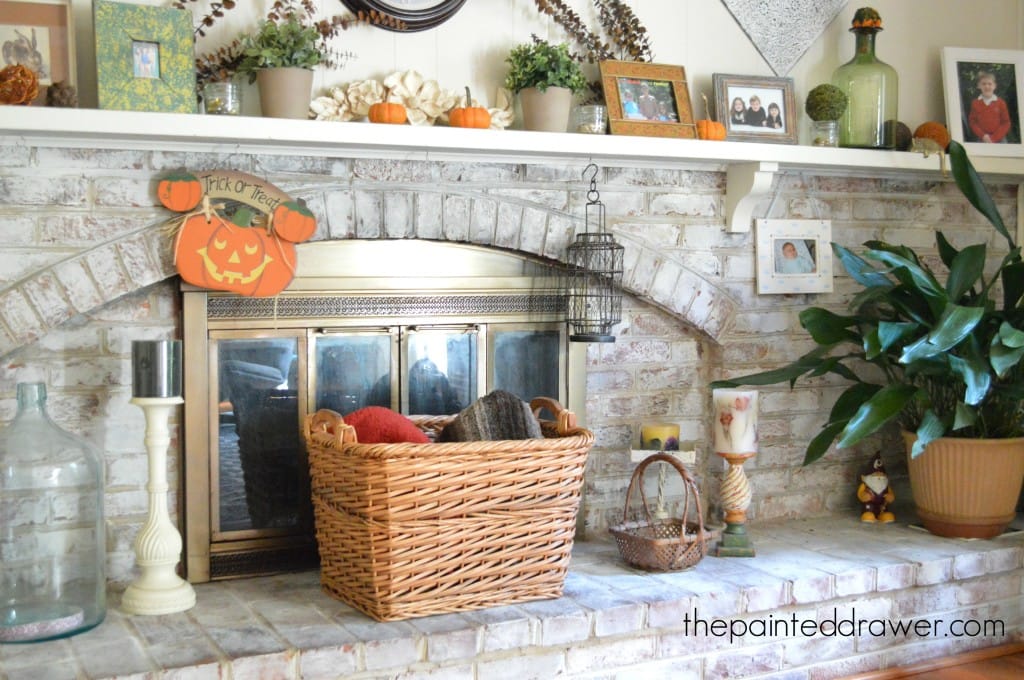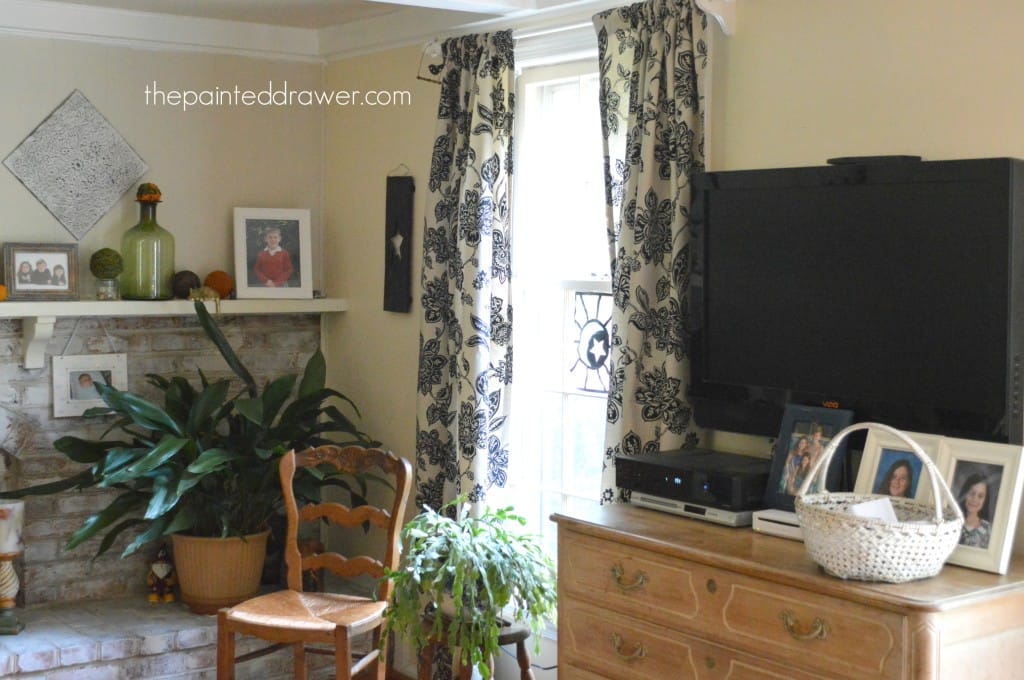 Have a great weekend!
Join the Fun! I Always Love More Subscribers!
Linking To: