What a great weekend!  We spent it at Rocky Gap State Park in Maryland.  Surrounded by mountains and next to a lake, it is just gorgeous.  We are novice campers and decided to give it a try to see if it is something we would enjoy as a family.  We absolutely loved it!
I was surprised (I love my comfy bed) but spending the night in the pure silence of the woods, with the kids playing card games and laughing in their tent (without any electronic device in sight) was fantastic.  We hiked, swam in the lake, fished and were successful, first time campers!  The kids didn't want to leave and so we now have found a weekend activity that we can enjoy with the kids that is inexpensive, healthy and super fun.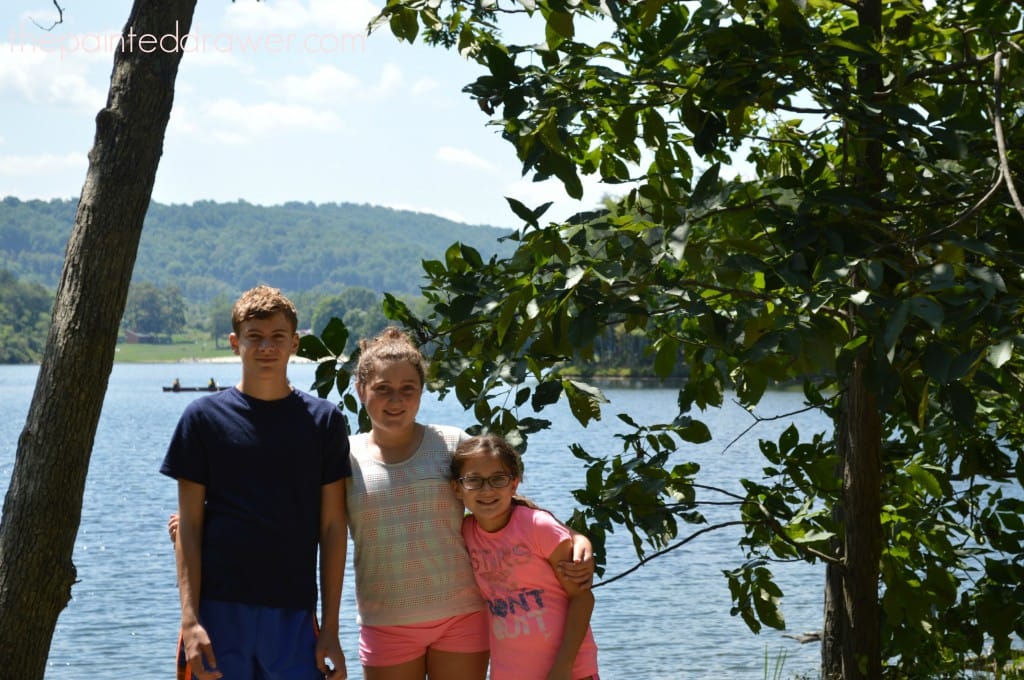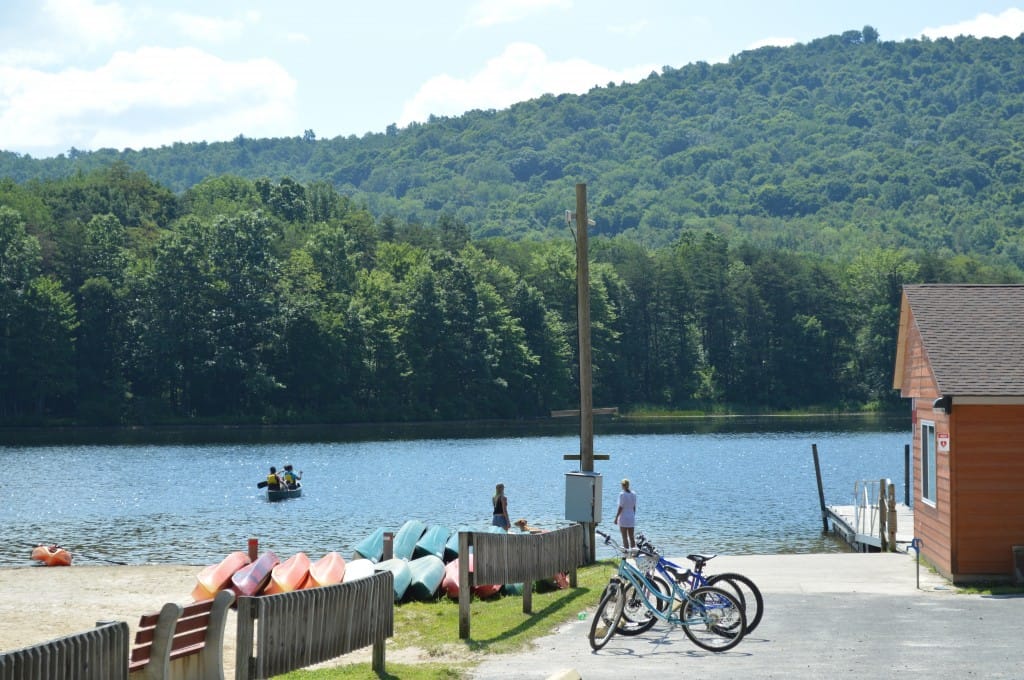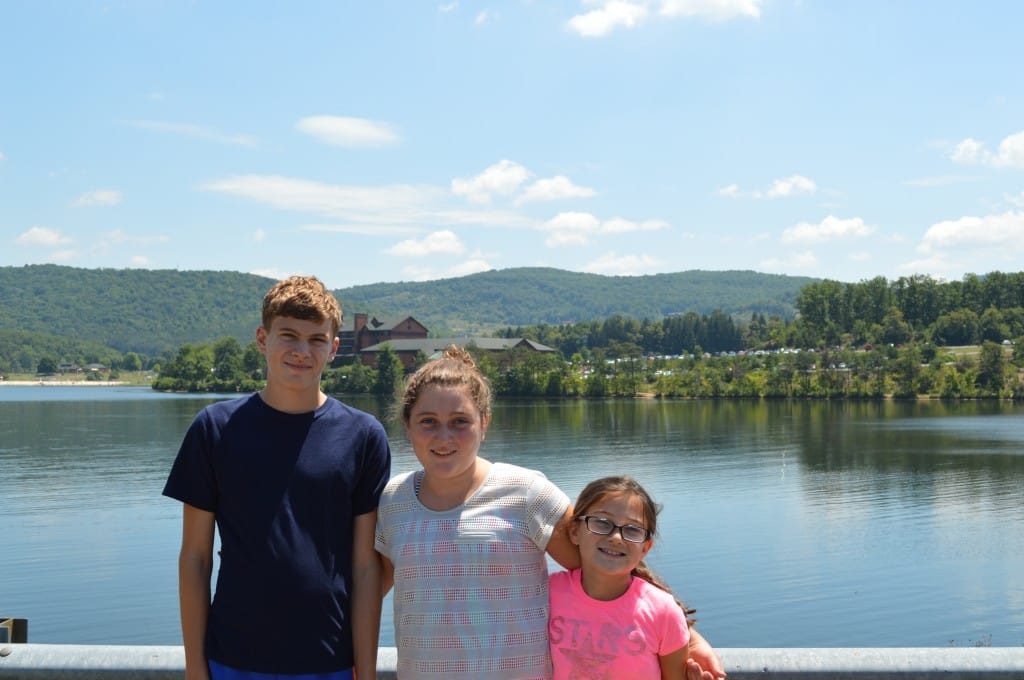 Now to my favorite find Monday.  What do you all think of this table/desk?  It is missing a drawer in the front, which is likely why it was thrown away.  I happen to love the lines and had to rescue it.  I need to have another drawer made or figure out another solution.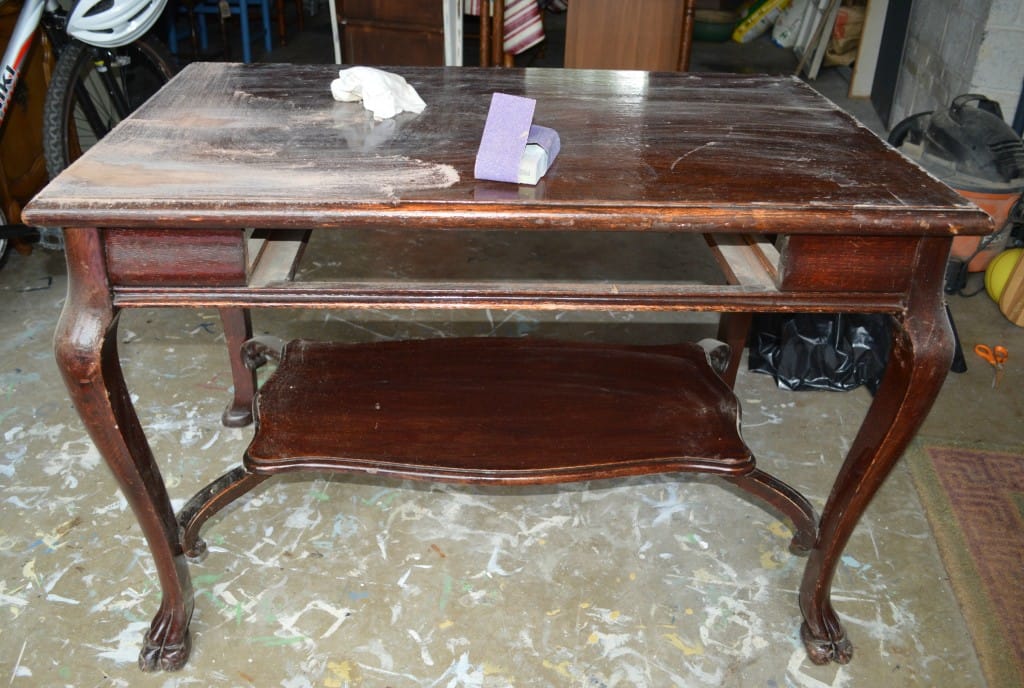 The table has a really heavy coat of shellac all over it that was heavily scratched on the top.  I want to refinish the top but the thought of sanding all of that lacquer off was quite daunting.  I had heard of a product called Citristrip. 
It is a stripper but without the horrible fumes and actually smells of citrus.   I applied it all over the table top and let it sit. 
After an hour or so, I took my scraper and had fun scraping all of the goop off.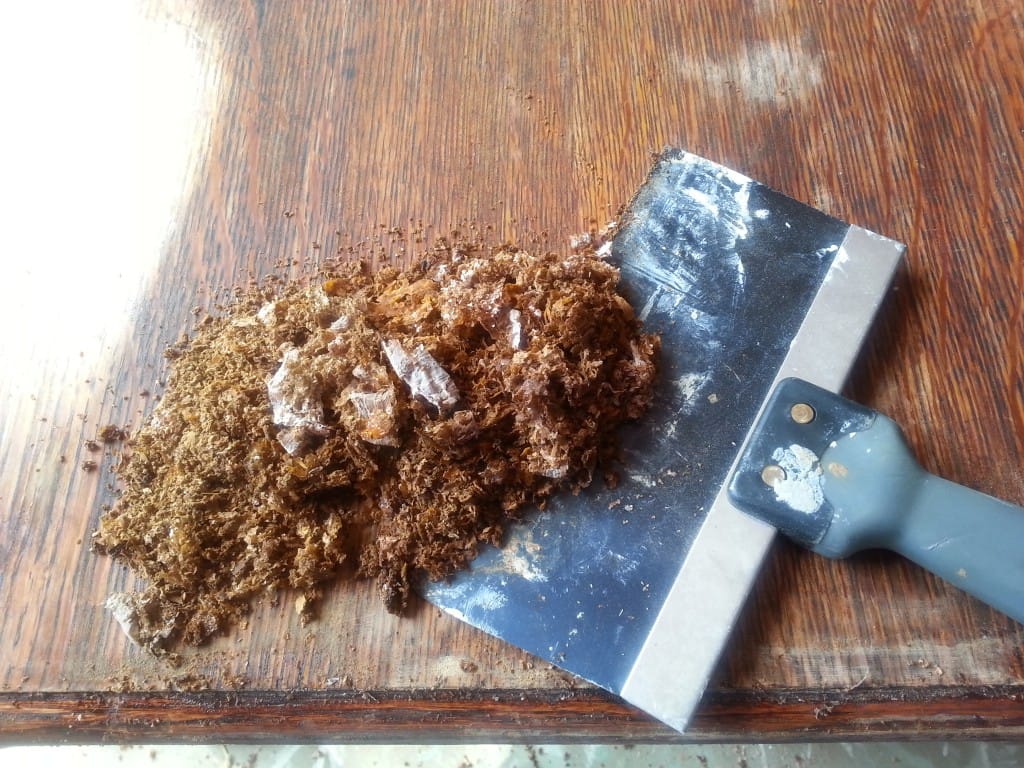 Now it needs to dry and I will go over it with a sander.  We shall see how this turns out…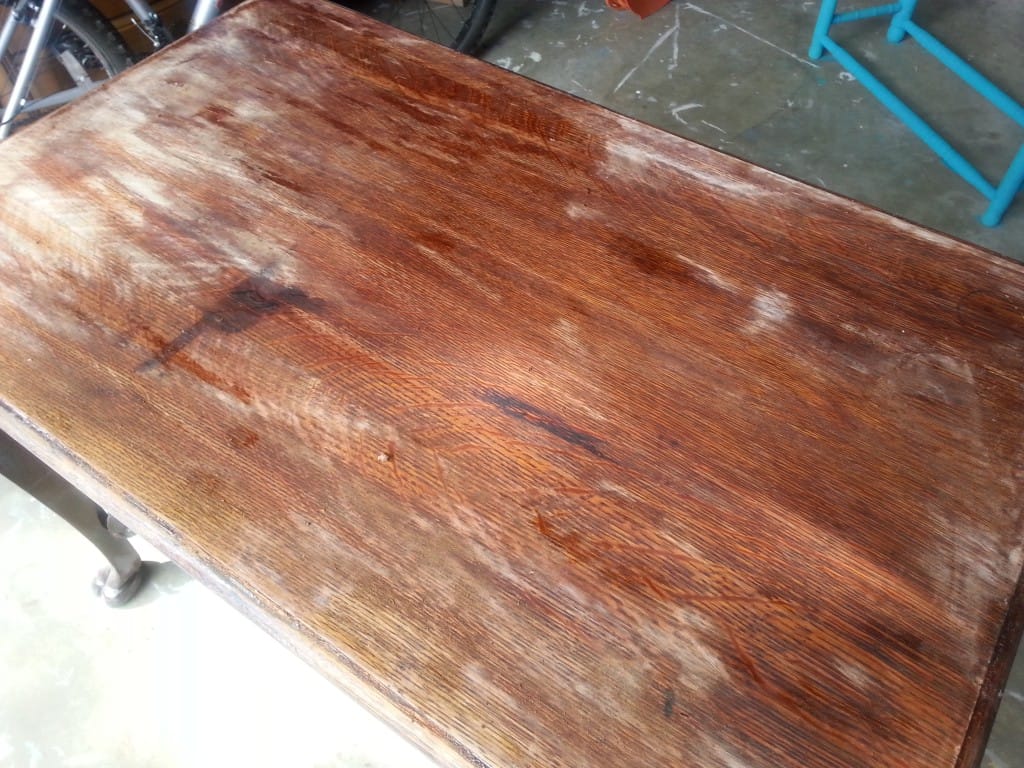 More tomorrow 🙂
Join the Fun! I Always Love More Subscribers!