My favorite "color" is white.  I know that is strange but true.  I happen to love white furniture, white floors, white cabinets…the list goes on.  Painting in white is another story.  It can be super time consuming and typically, many coats are required for good coverage.  However, the result is always worth the effort.
All white can actually create two very different looks, depending on the piece and paint.
This mid-century cabinet is being painted in Snow White by General Finishes.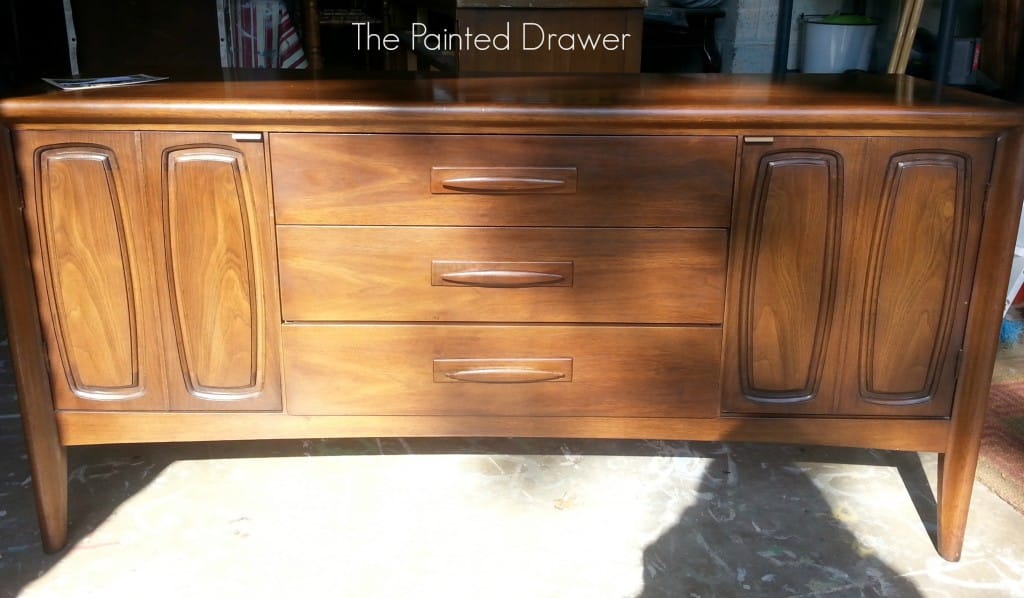 It is a huge project.  I could have first primed it and then applied the milk paint, but I decided to skip the primer and go straight to the paint.  I kind of hate sticky, latex primer and don't mind adding another coat of the General Finishes instead.  Here it is after two coats…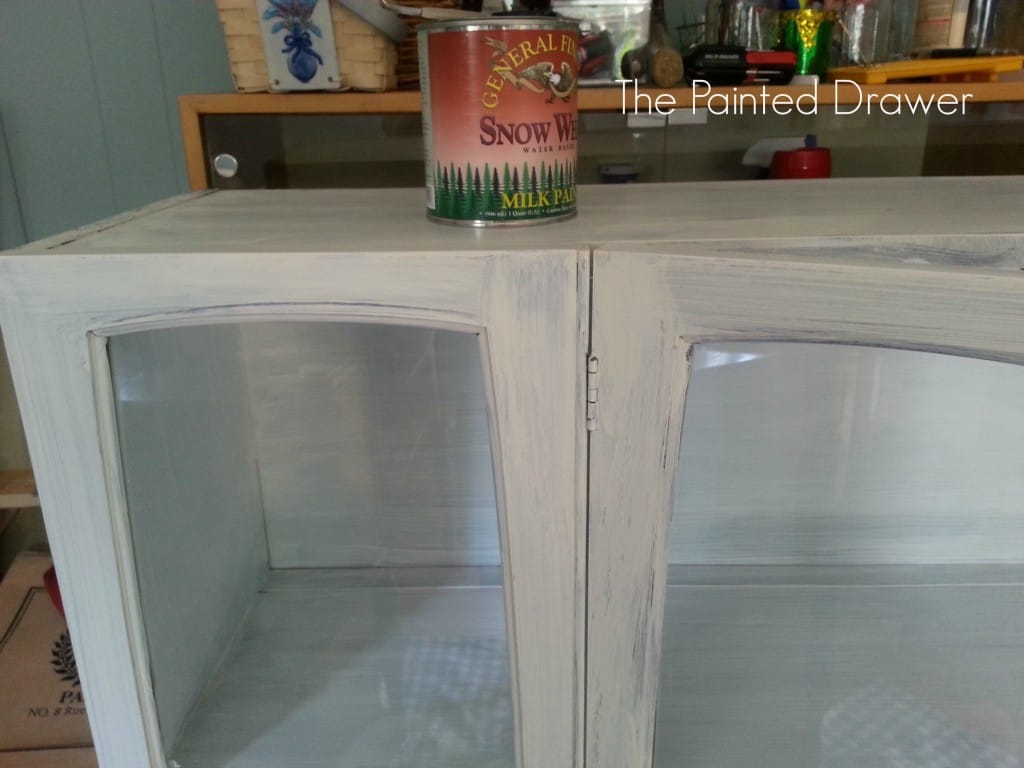 Seeing as the piece has more modern lines, I may not distress it and just go with a more modern finish.  Each piece is different and lends itself to its own look.
Here is my white, shabby chic cabinet.  You can see how distressing it and using chalk paint – in this case, Annie Sloan's Old White – gave it a true cottage/shabby vibe.
Before: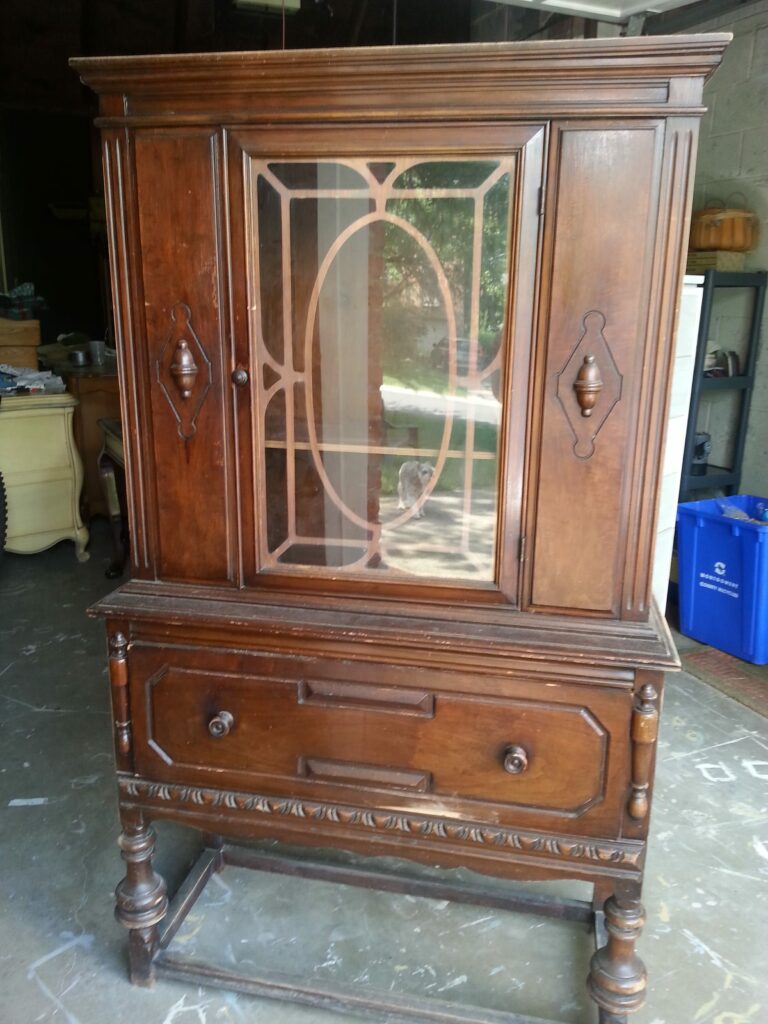 Two cabinets in white with two very different looks.  Can't wait to finish the mid-century piece!
Join the Fun! I Always Love More Subscribers!
 Linking To: