Sorry to be such a lazy blogger and not have Share a Site Friday today.  I am going to have to put it on hold for a few weeks as today I am in the midst of preparing for Lucketts and next week I will be there actually setting up.  I am just SO exhausted.  My legs and feet ache, my back hurts and I am just covered in dirt and paint (waaa waaah waaa)!
Yesterday, I worked on the farmhouse cabinet.  A coat of white, a coat of blue and finally, a coat of gray.  I hope to sand it back today and see the layers.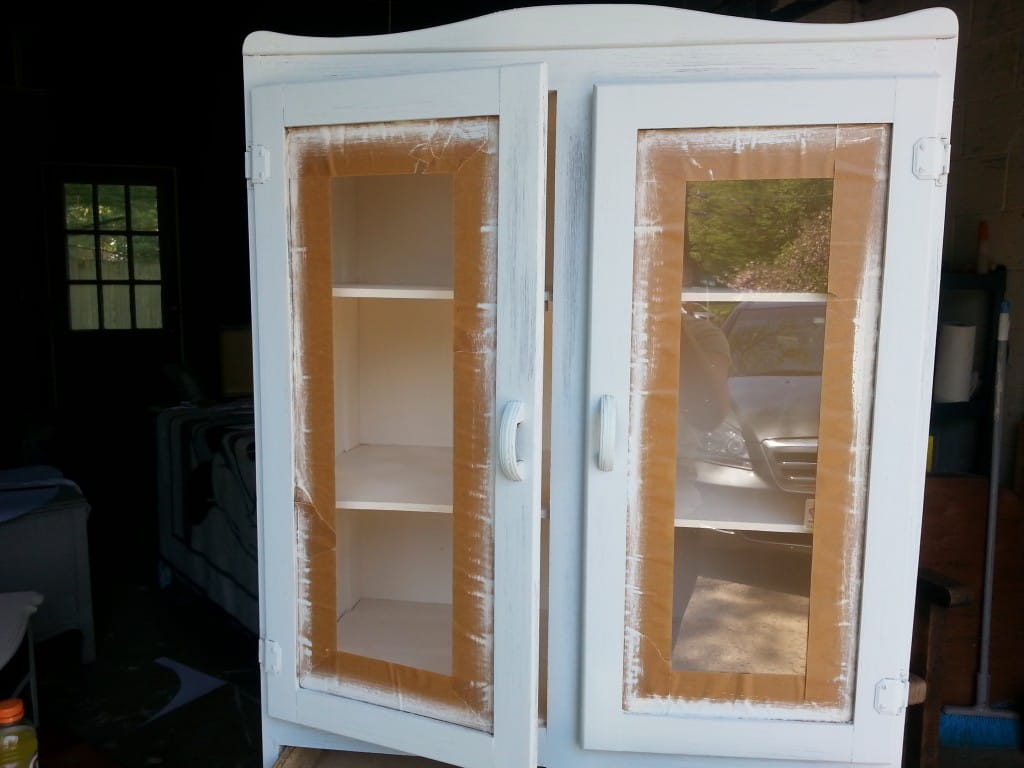 I also made a template for new glass shelves to fit inside this lovely old china cabinet.  It was difficult as it has the curved sides.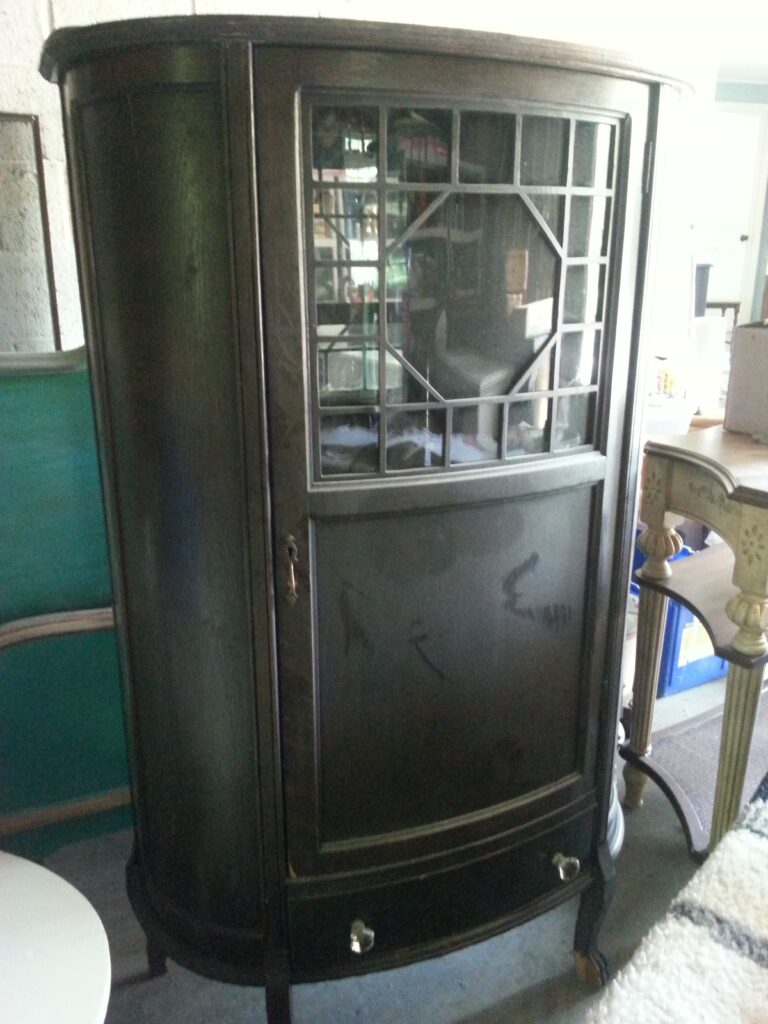 I took a piece of poster board and placed it on top of the cabinet and folded it down around the edges to create the shape and then cut it out.   I placed the poster board inside the cabinet and trimmed it to fit – which took ages and ages and ages.  I then hunted my entire house for a piece of long cardboard.  I found it in the basement (a box of leftover wood flooring from our family room) and cut it into the poster board's shape.
I grabbed my cardboard template, jumped into my car and raced over to the glass shop only to see a sign on the door, "Closed for Lunch 12-12:30" and it was 11:54…sigh.  This process literally took all morning and due to hungry glass shop workers, part of my afternoon.
I also put the first coat of paint onto this amazing french dresser.  This is the first piece I have done that has a secret compartment in a drawer – so neat!  Really a quality piece.
And… it's my birthday!  I am just getting so dang old.  Maybe this is why my body aches all over?!  Oh, and a shout out to my husband who spent yesterday on a bus full of fourth graders.  He took my place as volunteer on Sophie's field trip to St. Mary's County, MD.  A torturous 9am to 6pm field trip.  I just couldn't take a whole day off.  He is such a trooper!
Join the Fun! I Always Love More Subscribers!