To share your work on Share a Site Friday, please email me at [email protected] or post a comment below. If you emailed last week and are not featured today, you are in line for next week!  I will share anyone and everything (well, almost!) and Facebook pages are welcome as well as bloggers.
Please keep the requests coming!  I seriously ♥ them. You really are a talented group of paintaholics!

I received this email from Deborah and was immediately intrigued…"I opened Painted Furniture Barn online a year ago because I, too, love painted furniture and all things color in the world of home décor.  I sell new custom painted furniture and accessories in many styles, all made in the USA by small to mid-sized manufacturers.  Unlike you, I don't paint my products myself, but I do search out small companies who offer lots of choices in colors, finishing techniques, and other options, so my customers can have a truly unique piece."
I hopped on over to her site, Painted Furniture Barn.  She sells painted furniture in every style imaginable.  None of her pieces are vintage, however.  They are, as she puts it so well, "the heirlooms of tomorrow".  She has spent countless hours getting her business off the ground by scouring the country for top of the line, quality workmanship.  Each piece is custom tailored to her client's wishes by their choice of color, finish details and even hand painted artwork.
Deborah also has a Facebook page and blog with tidbits that range from how to decorate "green" to tips on French Country decorating.  Told you she's been busy!
---
Now on to Mary from Plain Jane – such a cute name!  She and her sister are real newbies in the blogging arena.  They are just beginning their journey into the world of furniture rehabbing (should we warn them? muah ha ha) and are having fun hunting for lost treasures.  Mary makes her own chalk paint and used it on this vintage buffet.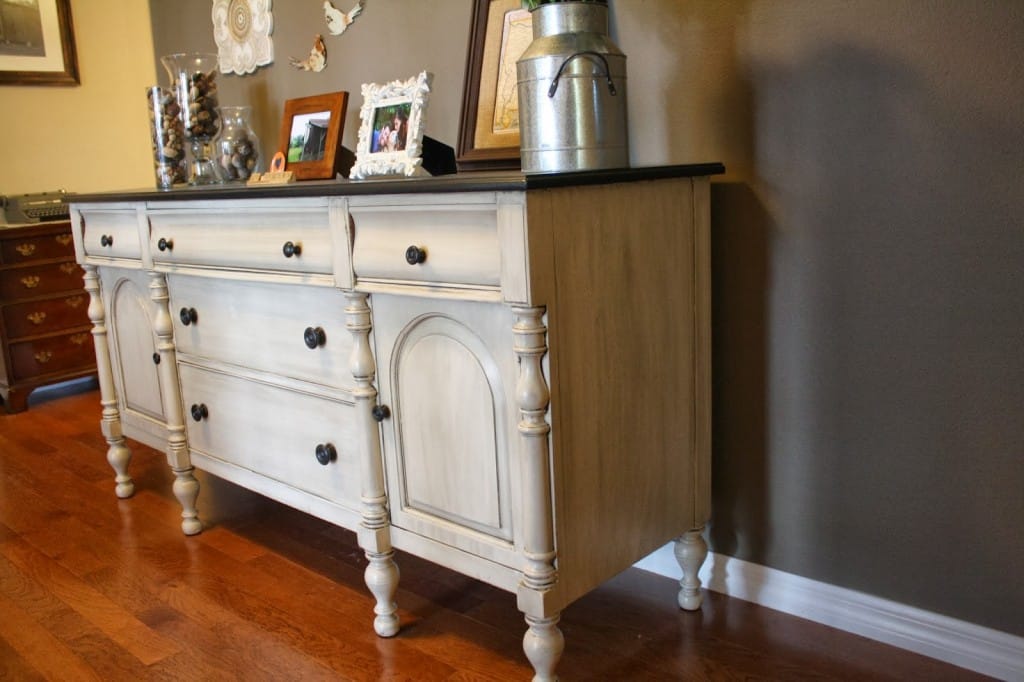 She did a great job with the dark glaze, too!  Good luck to Mary and Karen on their new venture together.  What fun to work with your sister!
---
On to my personal share of the day.  Cassie is an amazing woman.  Can you say, multitasker extraordinaire? She is a mom of two young children, a fantastic furniture rehab artist, has an amazing blog, Primitive & Proper and is part owner of Sweet Clover – a vintage, home decor barn sale housed in a dairy farm barn in Frederick, Maryland.  Wow.
Her blog is full of design inspiration.  As if she doesn't have enough to do, she just finished making some amazing industrial pipe built-ins in her family room…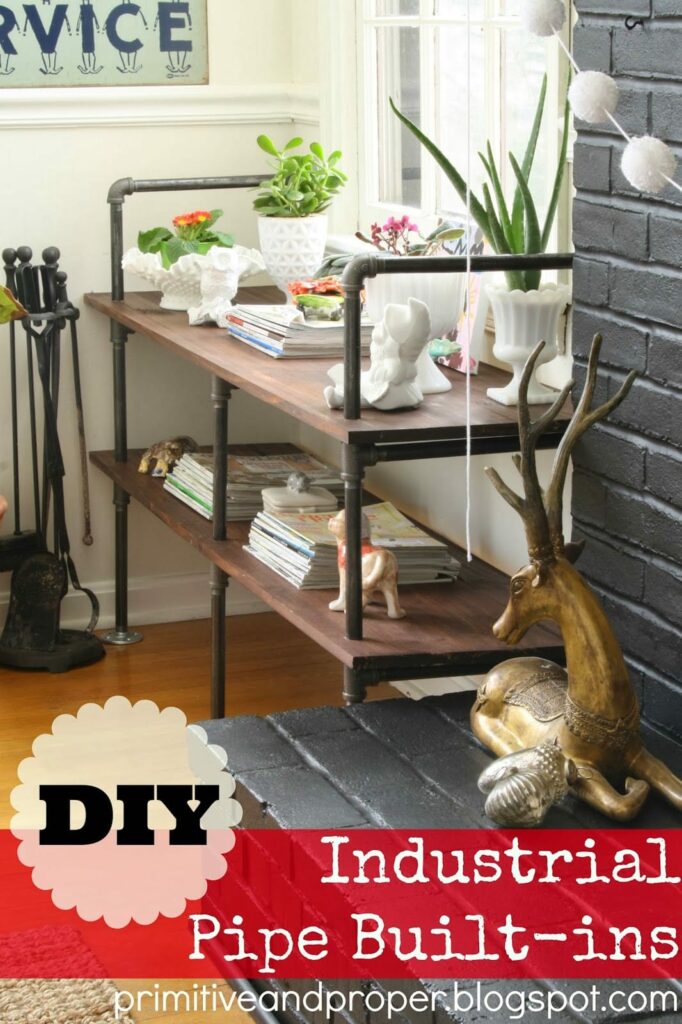 and she installed a recycled glass backsplash in her kitchen that looks amazing!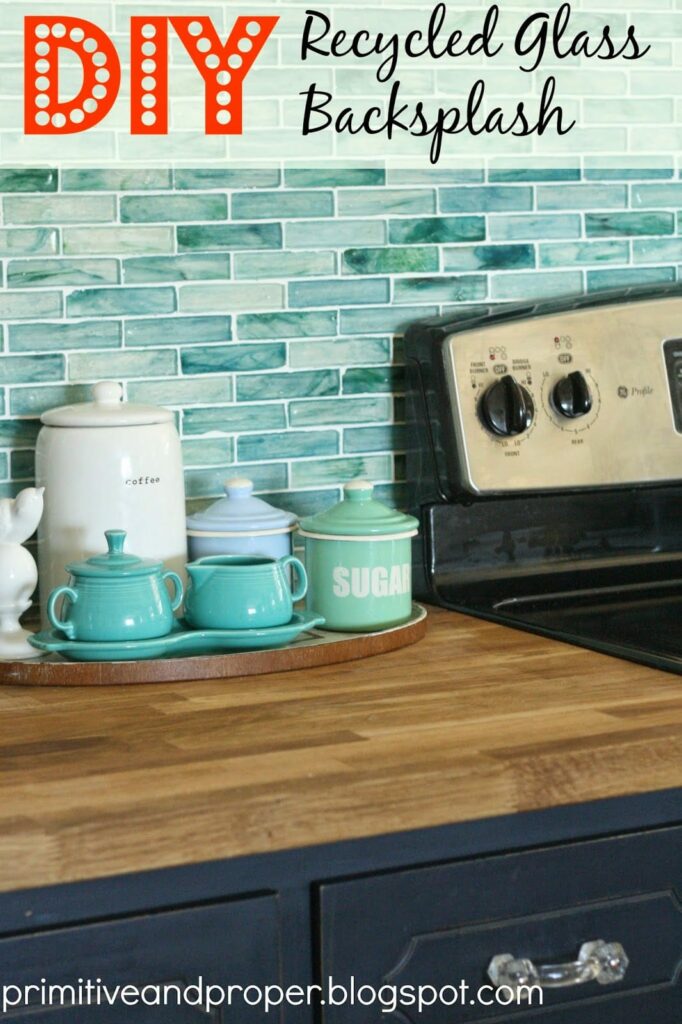 I really recommend hopping over to Primitive & Proper.  It is a terrific read and will make you feel extremely lazy 🙂 but seriously, Cassie – wow!
Join the Fun! I Always Love More Subscribers!