A glorious Monday here in Maryland!  Sun is shining and it's warm. I also have a fabulous Favorite Find Monday to share!
I went to a thrift store last week that I seldom go to.  Their prices are typically too high for me but every once in a while they will have something that is affordable.  It was my last Friday of freedom before spring break so my mother and I headed out there.  She found this sweet little cabinet and we were thrilled.  It is a gorgeous, old, farmhouse cabinet likely from the 1930's and in great shape.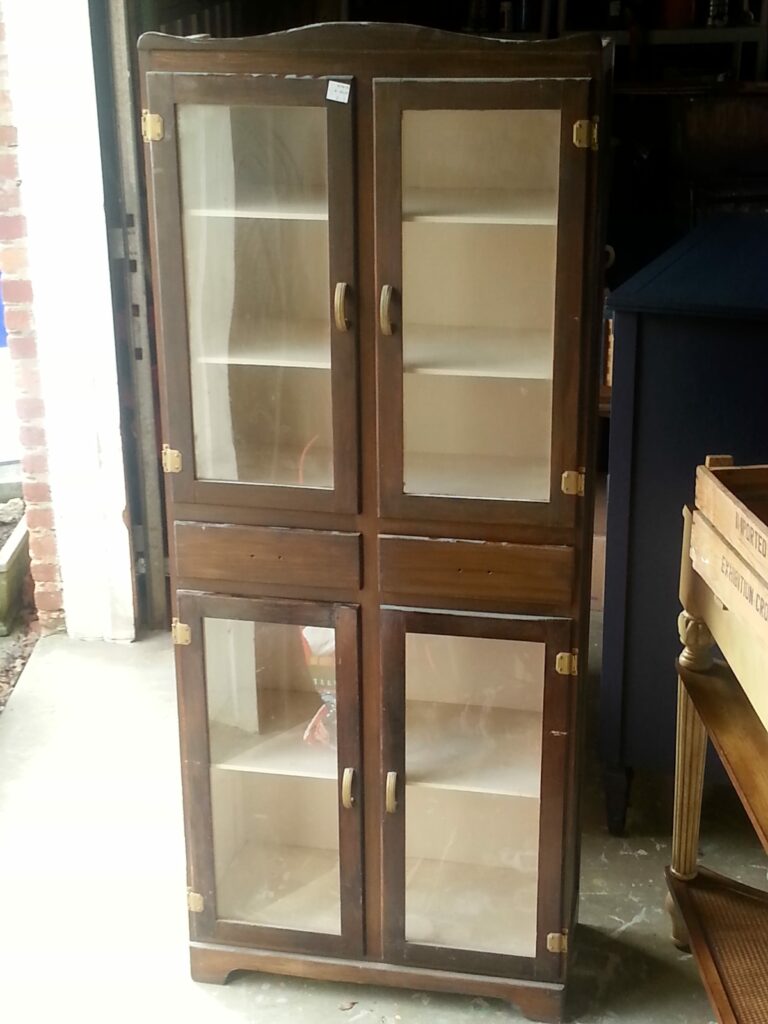 The store was having a special that day on dining room furniture – 15% off.  However, the woman who runs the place said I couldn't get the discount.  She told me she would put it in a hallway.  Say, what?!  I told her that her view was quite subjective and it is a dining room piece, or an eat-in kitchen/dining piece.  Luckily, another woman working there backed me up and I was finally allowed the discount.  No vision!

The second I saw it, an image came to my mind of how it should look.  I found these on Pinterest that pretty much sum up the ideas floating through my head.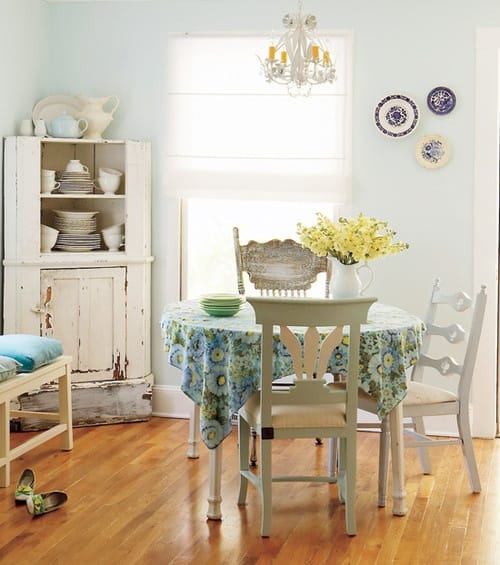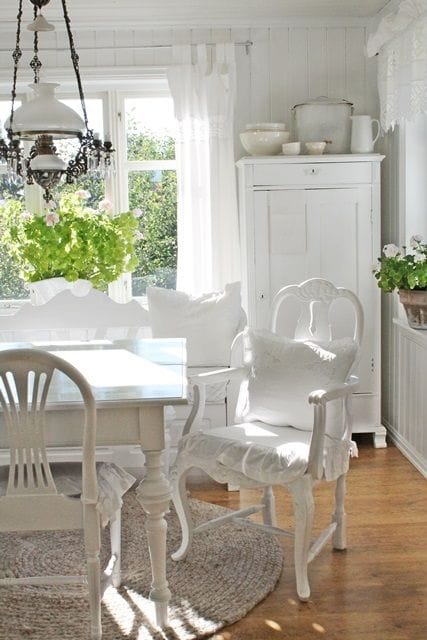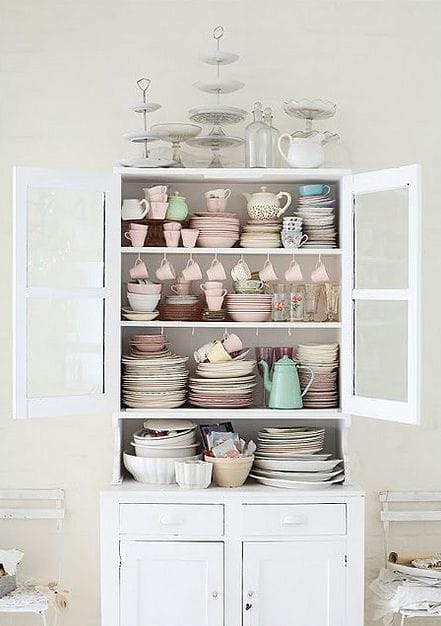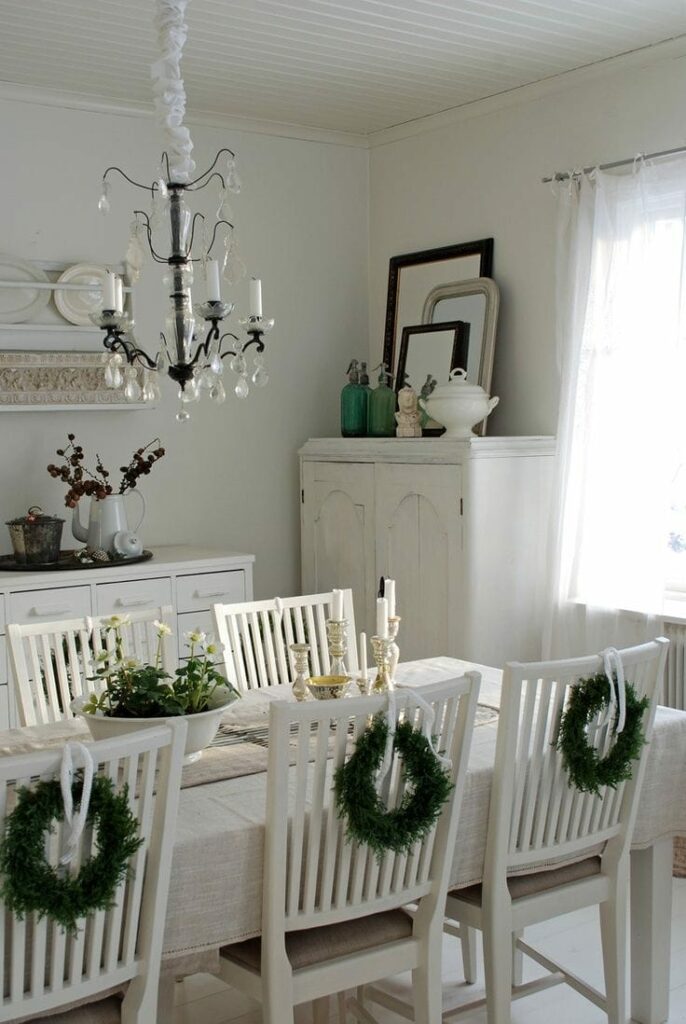 I need to go back and show her these pics to open her mind 😉
Join the Fun! I Always Love More Subscribers!
x