Today's Favorite Find Monday was a wonderful surprise.  A dear neighbor emailed to say she had a few items in her basement that she was ready to part with and thought of me.  This gorgeous table belonged to her aunt and was likely originally her grandmother's.  She told me that she knew I could make it beautiful – it already is!  Beautifully detailed legs, a little drawer and a marble top – love!  I gave her a big hug and thank you.  Here is Julie's table…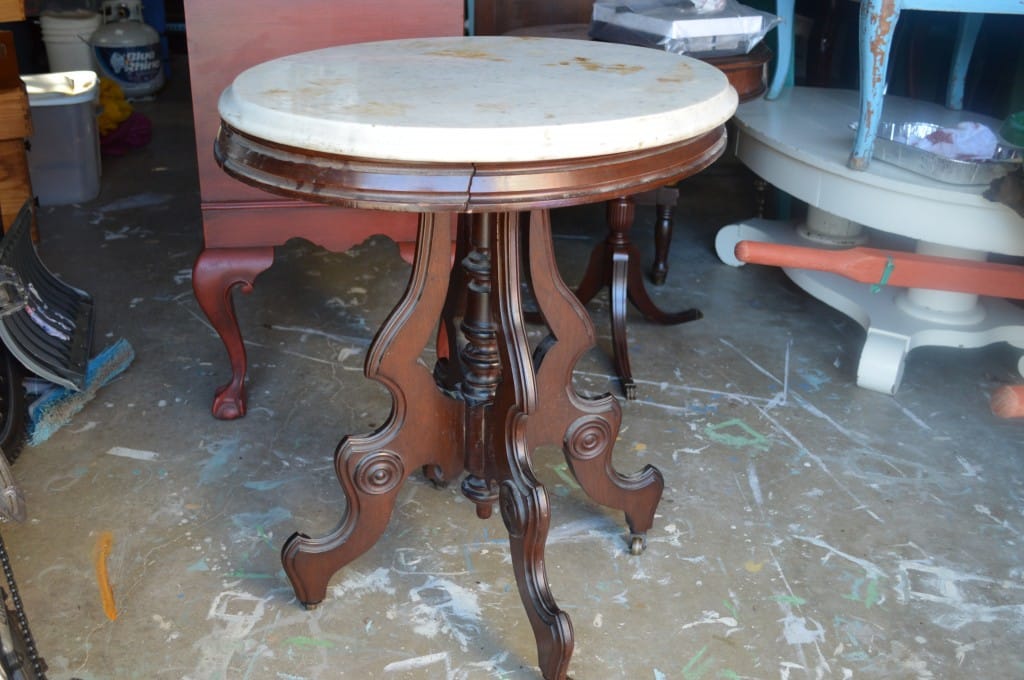 Now I am sharing a bit of a selfish decision but one that I am willing to live with!  I am always working on furniture that I can't keep.  It's hard!  There are so many times my mother will say to me, "Oh, you really need to keep that one!"  I wish I could but I need to sell what I do.  If I didn't, I wouldn't have a business.  I need to sell my pieces to recoup the cost of purchase and product.  However, I talked myself into keeping one piece.
The Hungarian Chest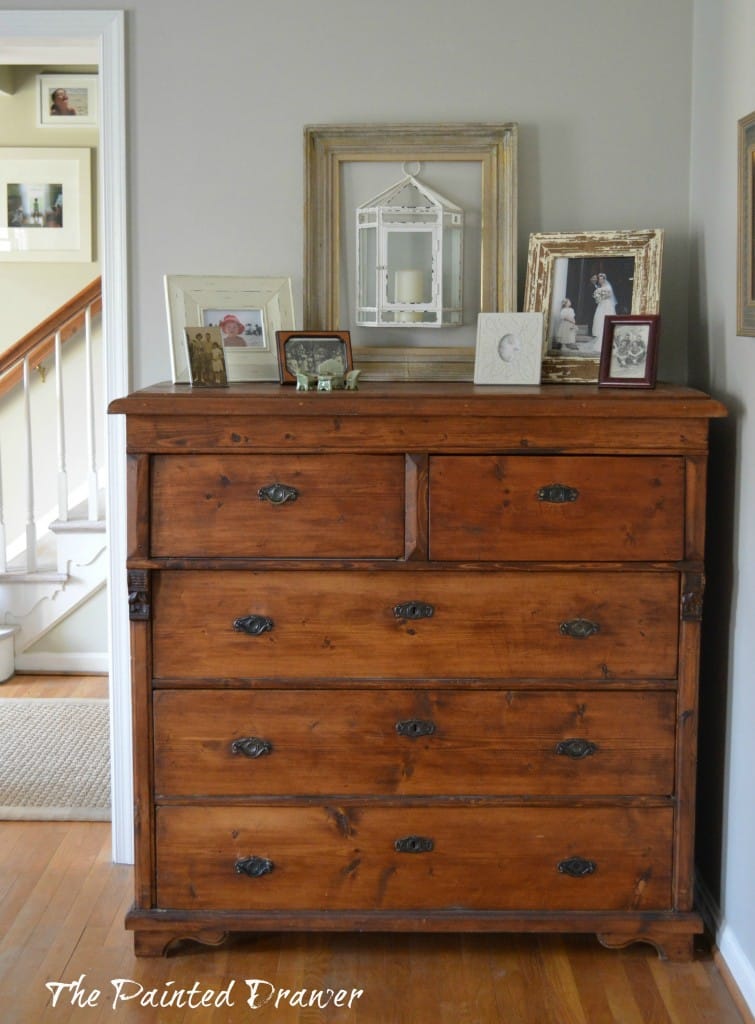 I had listed it but after a few enquiries, just couldn't bring myself to let it go.  Not only is it gorgeous, but it reminds me of the afternoon spent with my children and the memories of that day are so sweet (even though I was bruised and battered at the end – remember that post?)  It is a real antique piece, with writing on the inside of the drawer – in Hungarian – to prove it.
It fits perfectly in the corner of my living room.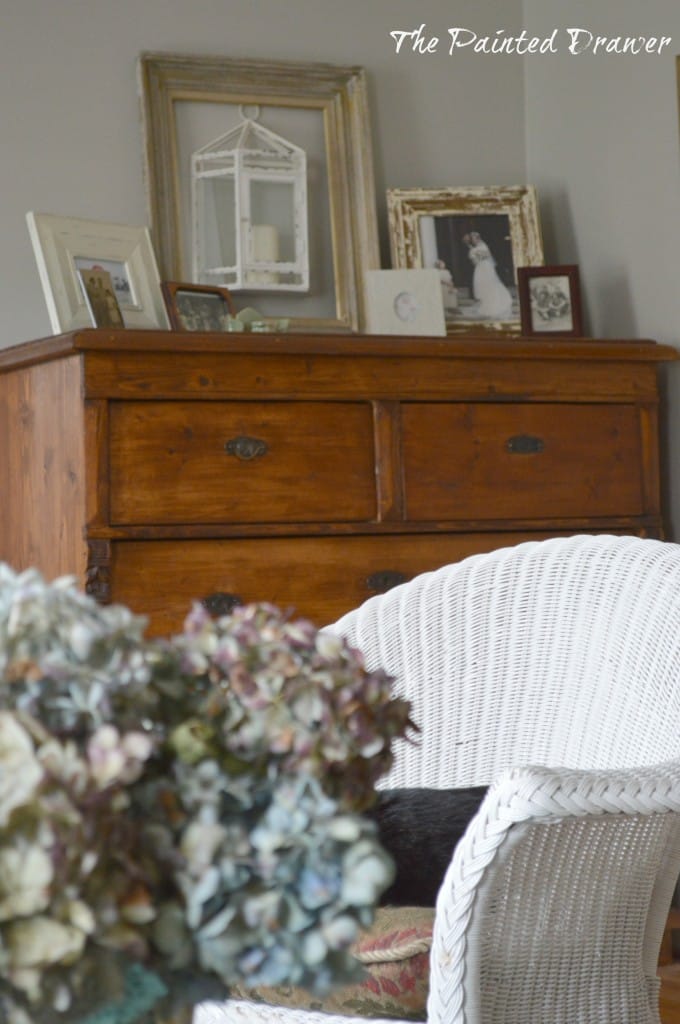 I never said I was a cut throat business woman!
Join the Fun! I Always Love More Subscribers!
Linking To:
The Shabby Nest