I'm feeling really under the weather and have been fighting a super bad cold for the last week.  After chaperoning my nine year old's field trip to a museum last week, not only did I have the joy of trotting around fourteen kids and losing one (yes, I was that mom) but I think the little lovelies coughing and sneezing in the bus did me in.  It has knocked me out and I am trying to get back on my feet.  There is nothing like a really nasty cold to get you down!
We spent the day last weekend clearing out the office in our home.  It opens to our garage so it's perfect for me to use during the cold weather months as a workspace.  We had a ginormous desk in there that was a total waste of space as we have laptops and my kids have their tablets.  Now that it's gone I am able to spread out, organize it and make it my work room!
I spent the day working on the drawers of my find of the week.  I'm not a big fan of the colonial American looking drawer pulls so they had to go.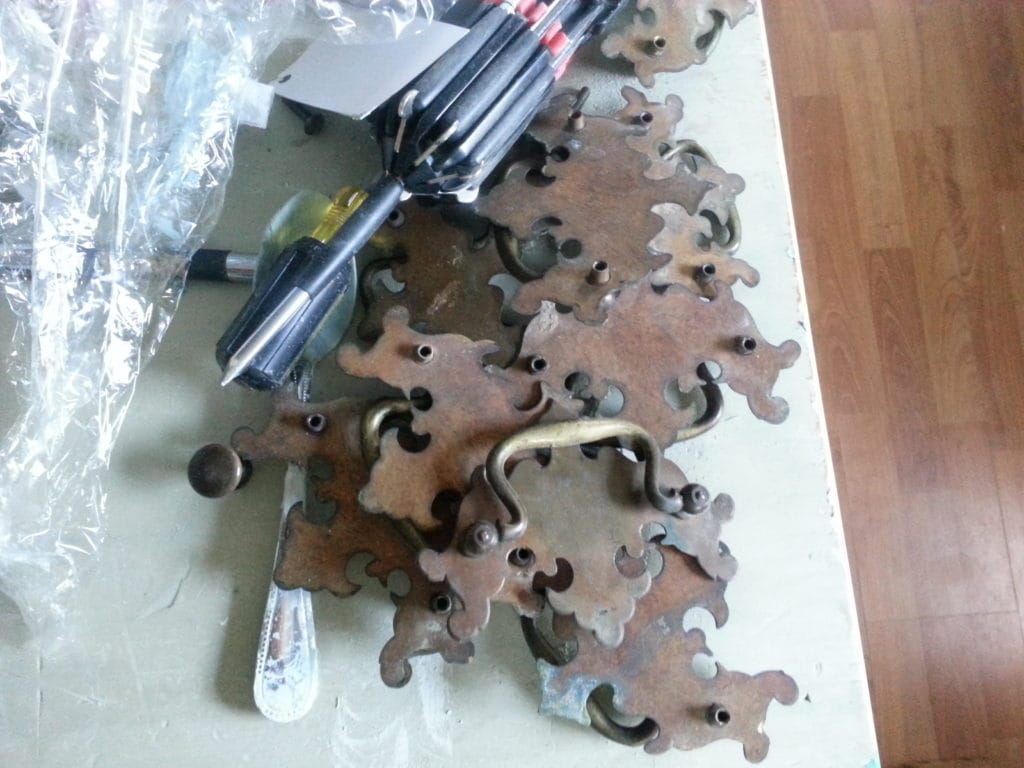 After unscrewing the pulls, I filled the holes with wood filler and added my first coat of paint onto the drawers. After the paint dried, I sanded the holes and added white spackle on top of them. I took my drill and drilled new holes into the center space.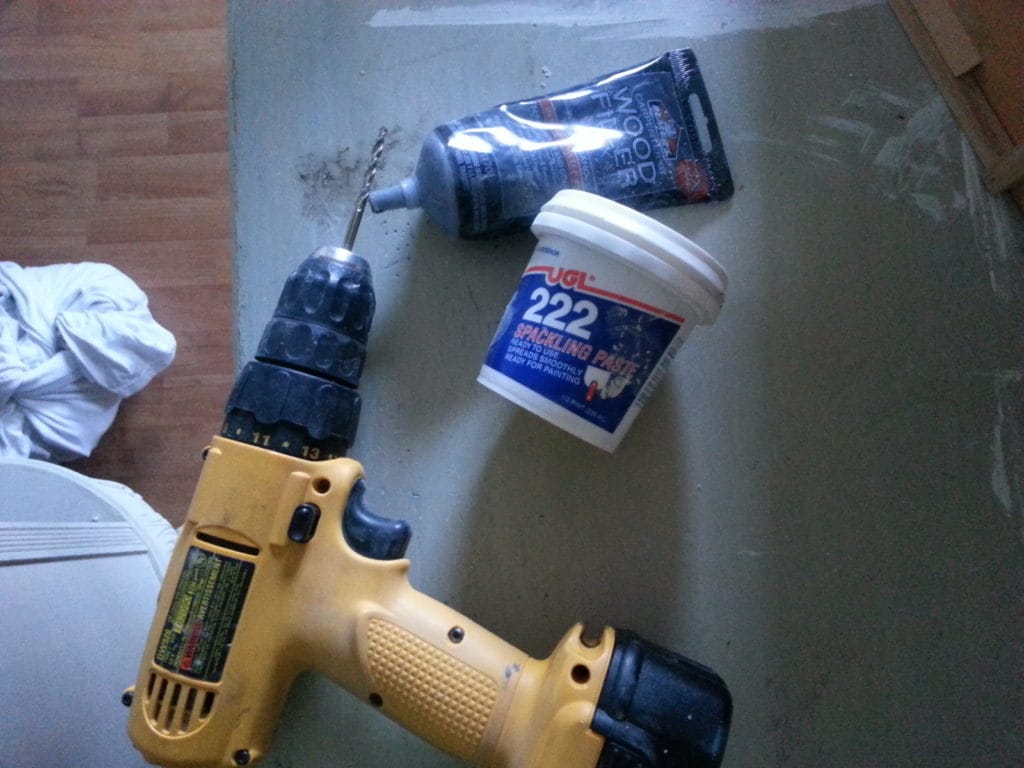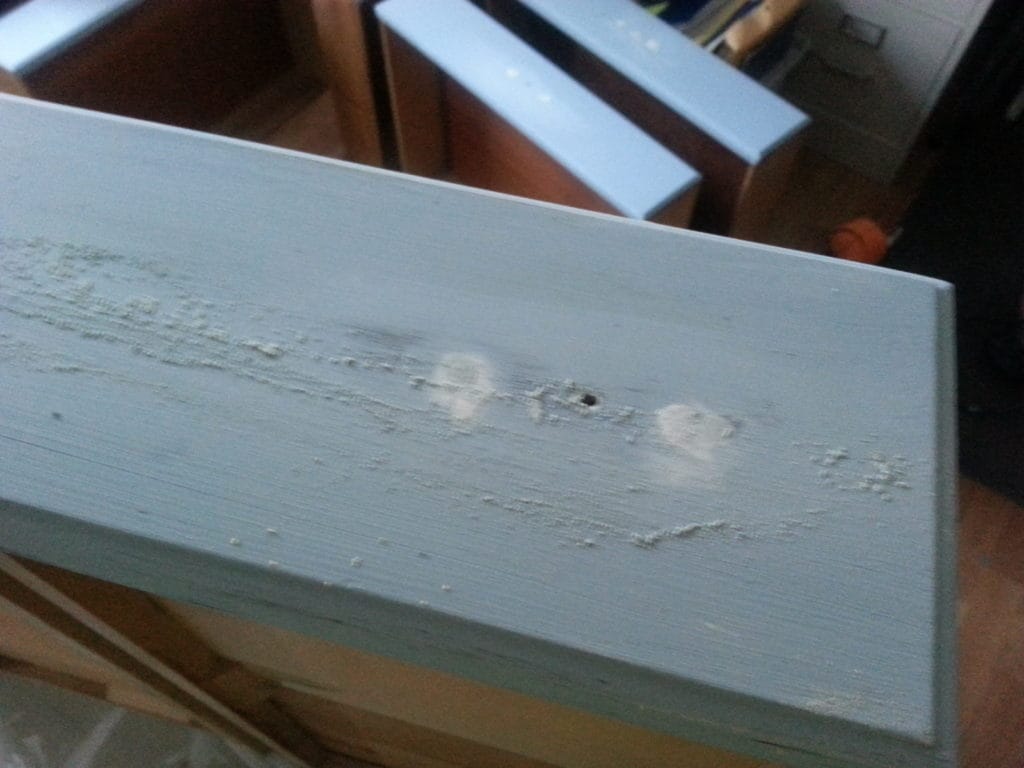 I again sanded the holes to smooth out the spackle and added another coat of paint.  They need another coat of spackle and another sanding as well as one more coat of paint before they are done.  Filling holes is time consuming but the end result will be worth it.  I bought some great new pulls yesterday and can't wait to put them on!
I hope to get to the body of the piece tomorrow after I get it inside to work on.
How do you like the Shabby Glam dresser in my dining room?  The Lace Panel dresser is now in Austin, TX and the other Lace Panel dresser is making its way to Baltimore next week!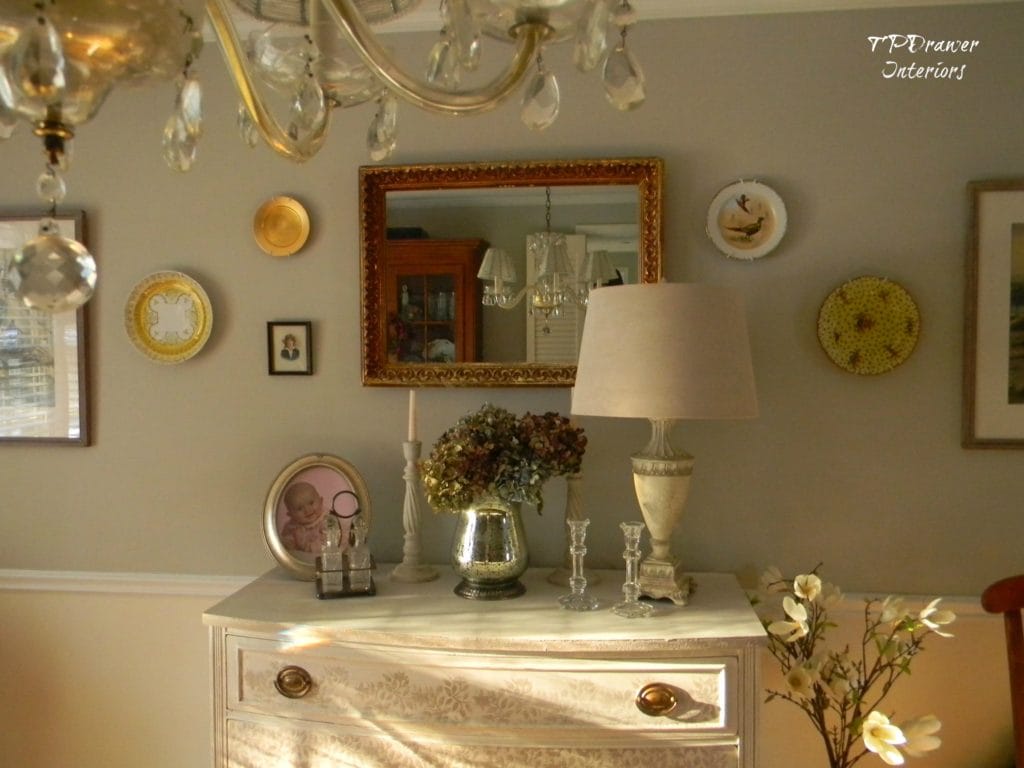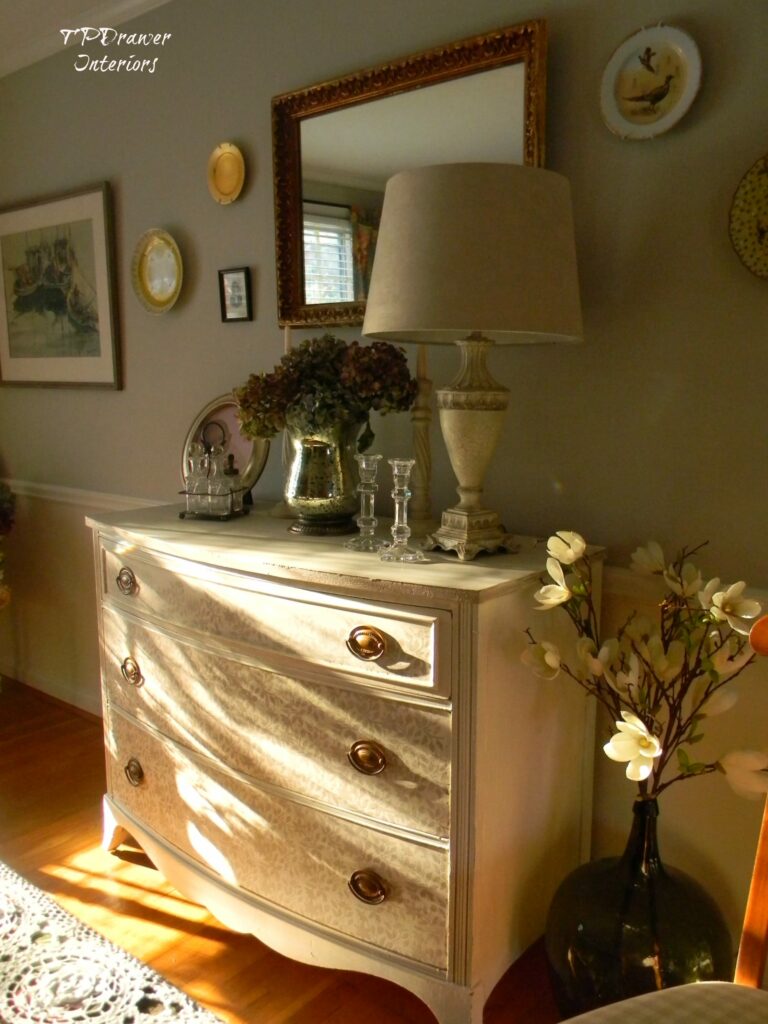 I love furniture rearranging so I am definitely in the right line of work!
Join the Fun! I Always Love More Subscribers!