Never one to be frightened to try my hand at a project, I sought to take on our boring stairwell.  We have company coming at the end of the month and I was thinking it needed some brightening up.  The entryway/foyer is an important part of your home.  It sets the tone for your style as it is the first thing people see when walking through your front door.
Here are the stairs before.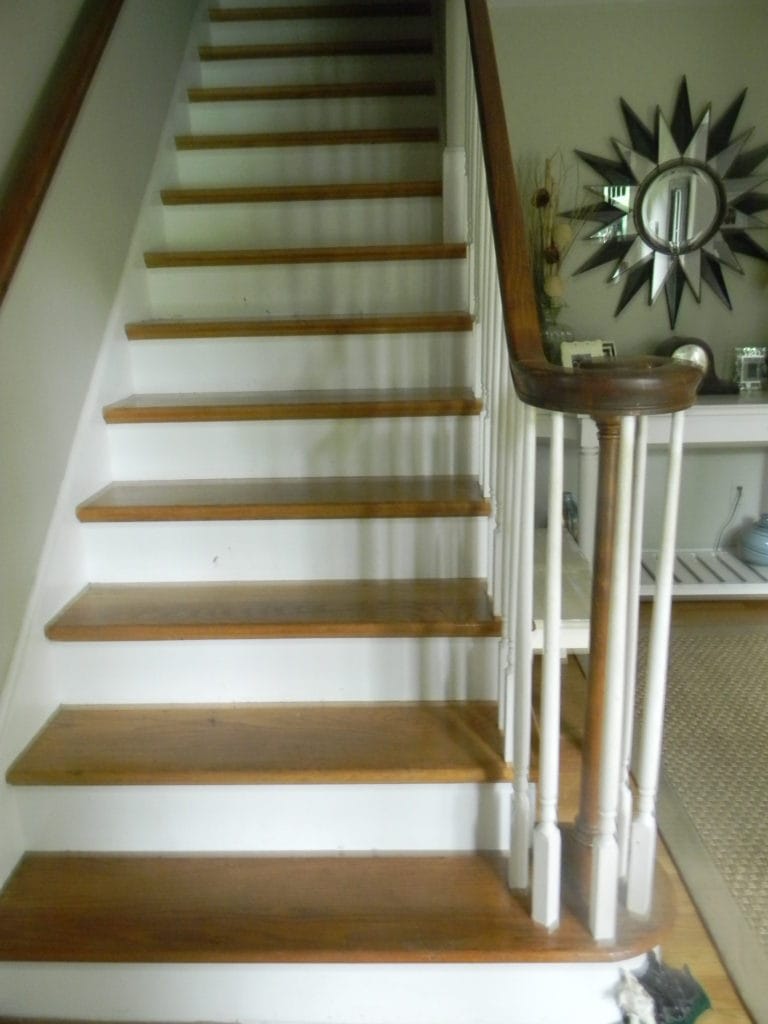 I had painted the risers white when we moved in.  They were starting to chip in places so I first touched that up.
I then took my measuring tape and decided exactly where I wanted my stencils to be in distance from each end of the riser.  I chose 7 inches from either side.  I could have made a template and used that for each riser, but I just used the tape measure each time.  I laid it down on the tread and took my stencil and placed it above the 7 inch mark to paint.  Tips:  I placed my stencil so the top of it was flush with the tread above.  This saved my having to measure for the top to bottom distance and kept it straight.  Also, start from your top step down for obvious reasons!
I stenciled in Annie Sloan Chalk Paint, color Versailles.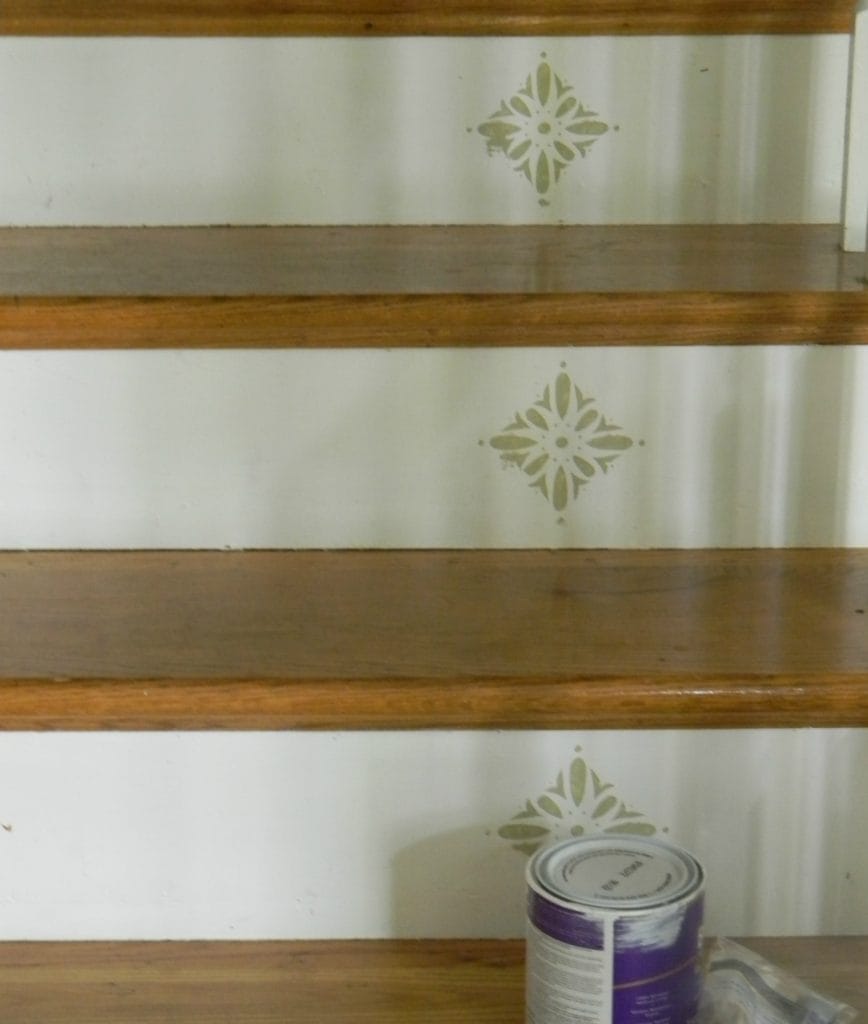 This ties in with my paint color on my walls and stood out just enough from the white.  The stencil ties in with my sunburst mirror I have hanging in the foyer.  After the stencils dried, I took sandpaper and lightly sanded over them to give them a more distressed look.  God forbid anything looks new in this house LOL!  After sanding, I wiped them down.
This is where the fun part came in.  I made a very watery wash using Annie Sloan's Old White.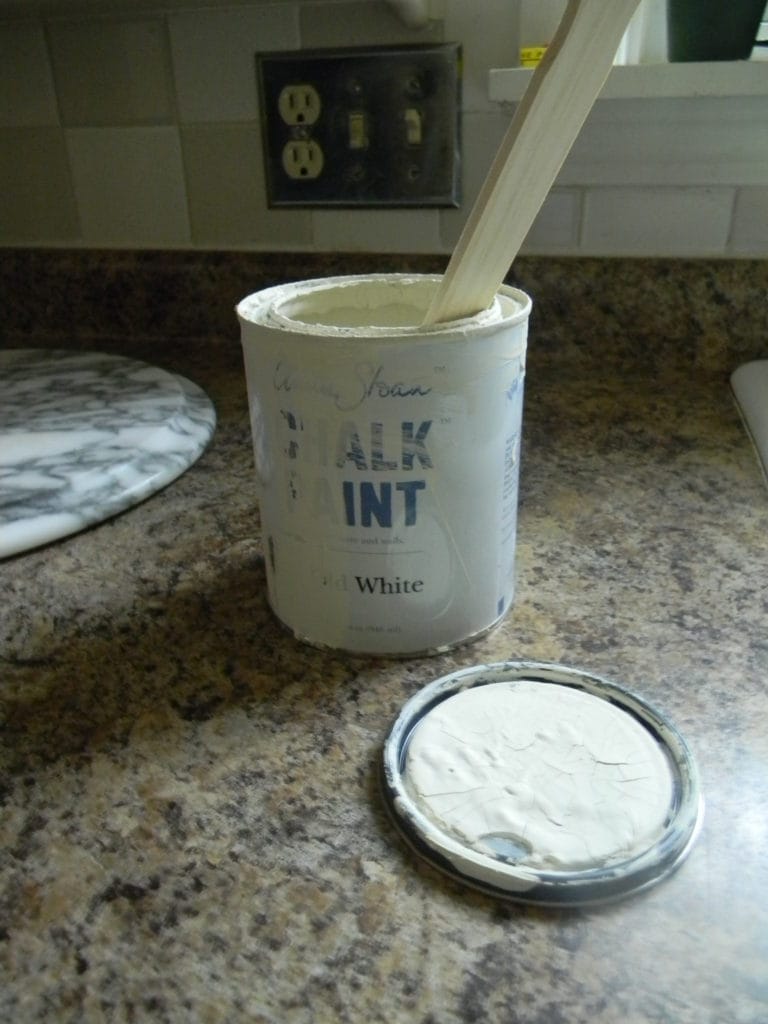 It was more water than paint.  I took my brush and applied it over the risers and stencils, to give them a more faded appearance.  I then applied the wash to the treads (starting from the top – Sophie was in her bedroom and stuck for a half hour before she could come downstairs!).  I sanded each tread, wiped them down, and applied one more coat of wash.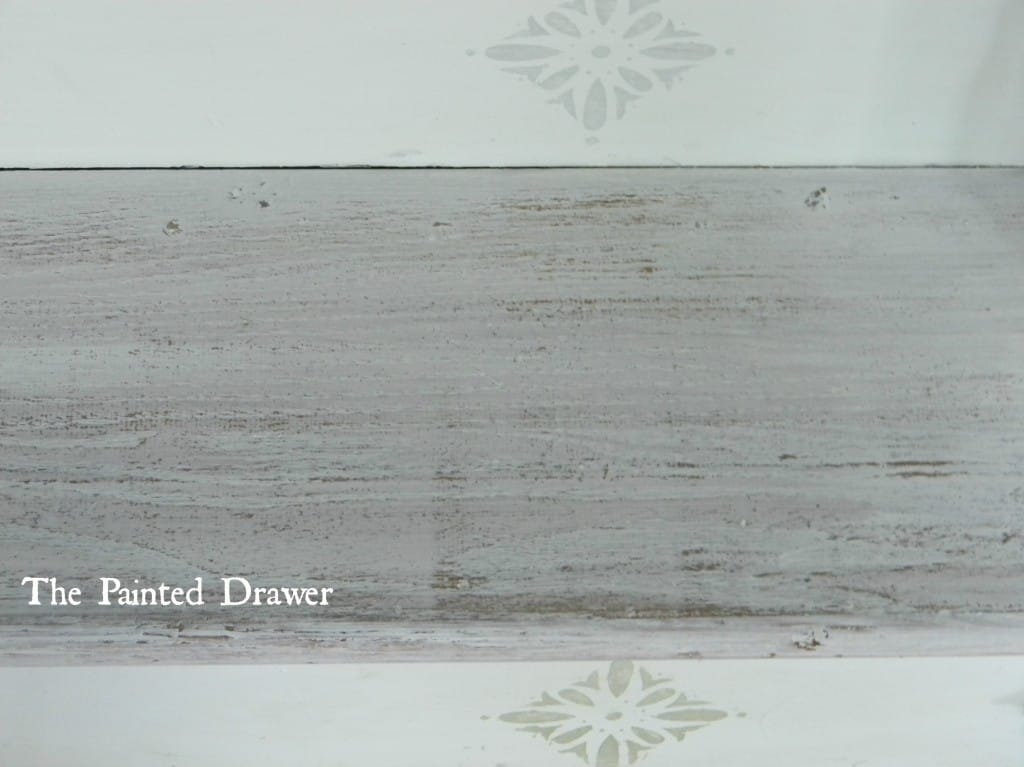 Voila!  They are done!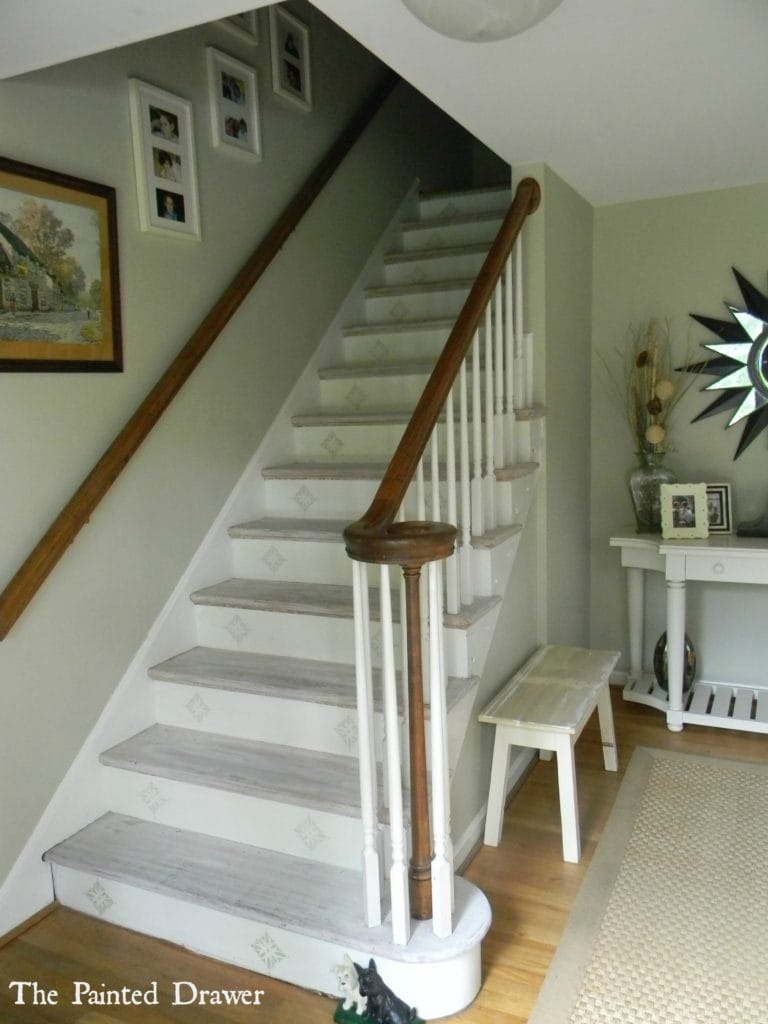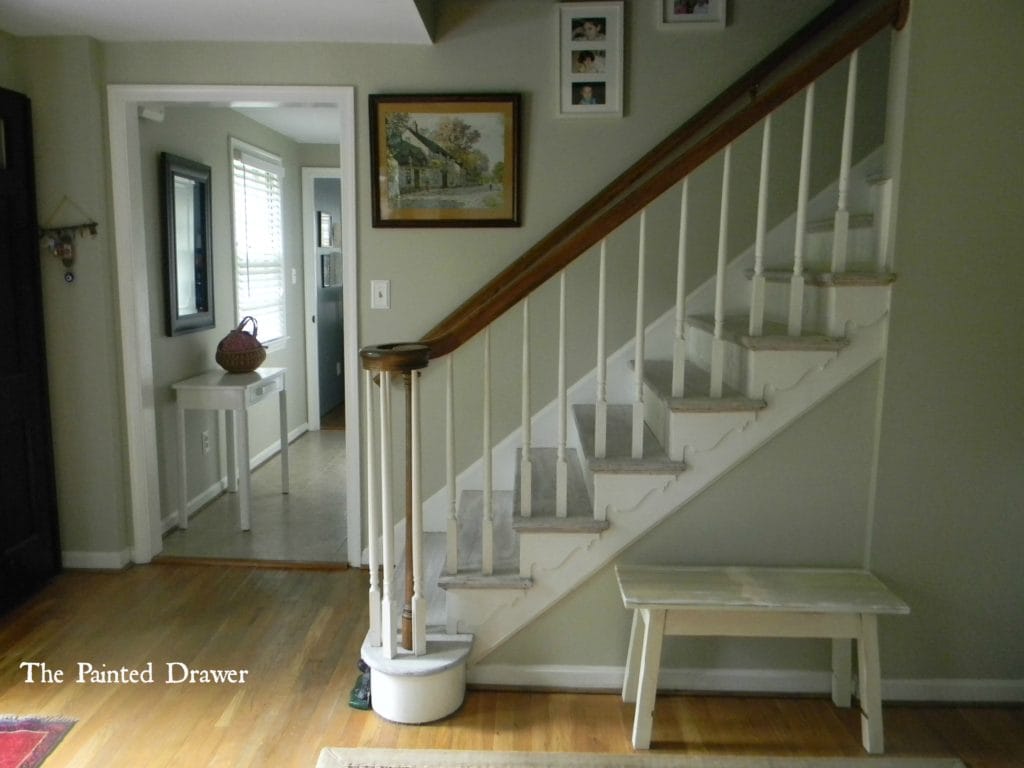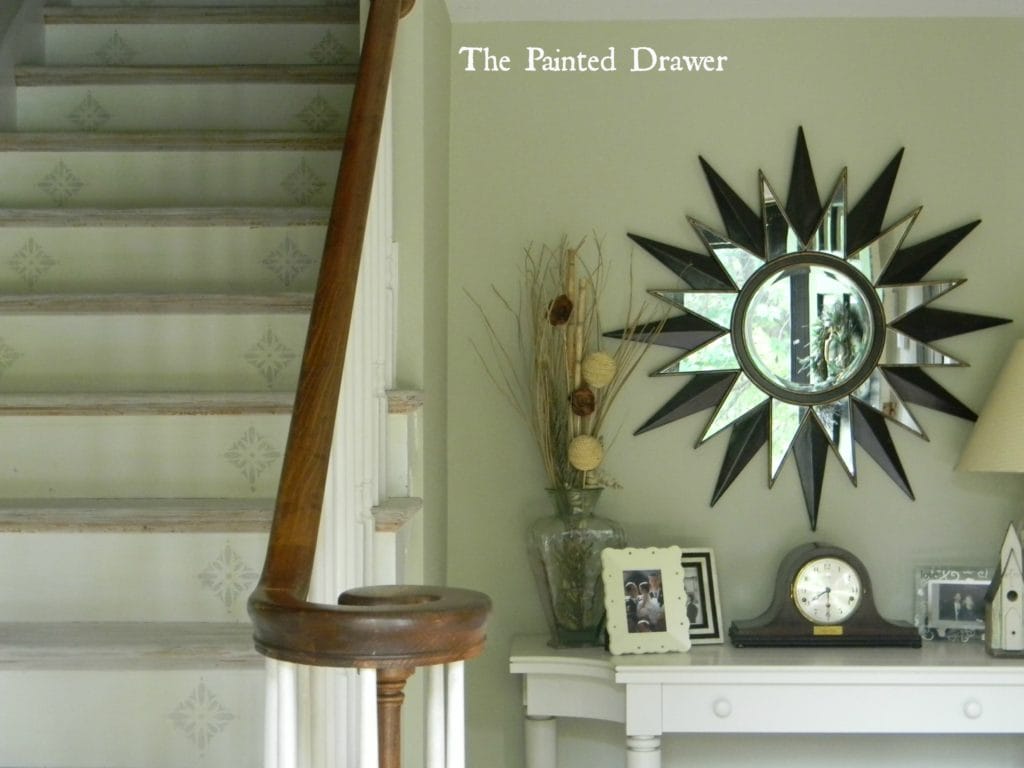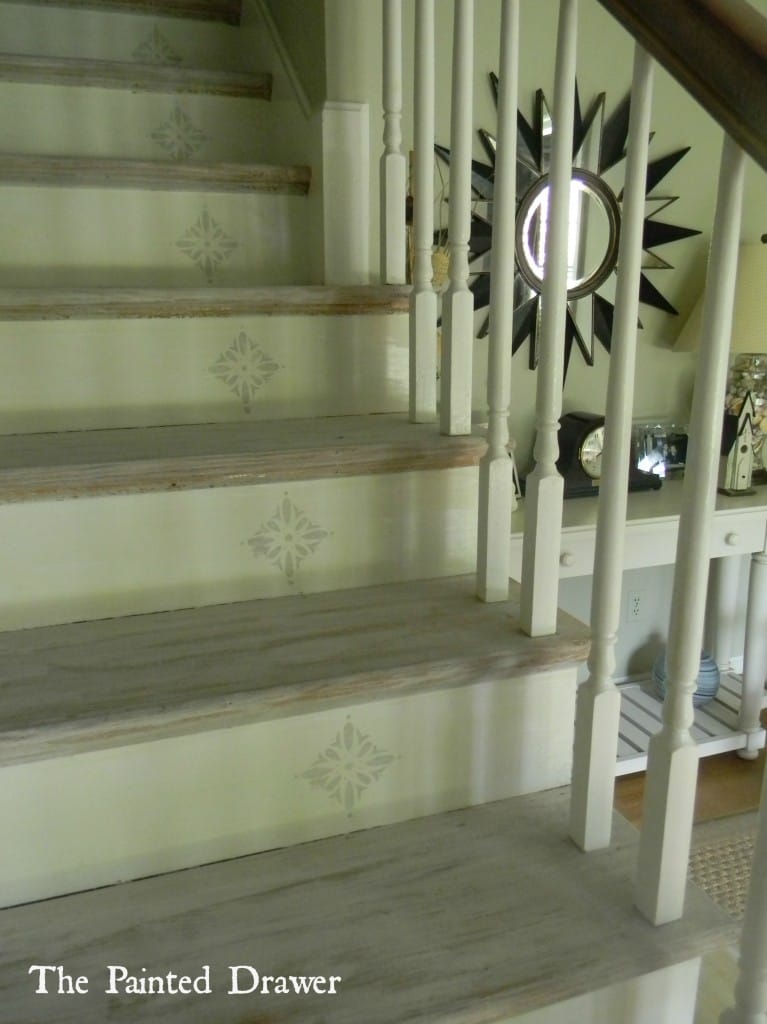 And Sophie made it down the stairs in time for lunch!
Linking to: