I always find the end of school year overwhelming.  Teacher's gifts, girl scout picnics and the end of soccer, baseball and softball seasons – I'm just trying to keep up with it all!  Amid the craziness, I actually was able to run into a local estate sale.  I discovered this fantastic drum table and snatched it up from under the pile of lamps and other knickknacks that had been placed on top of it.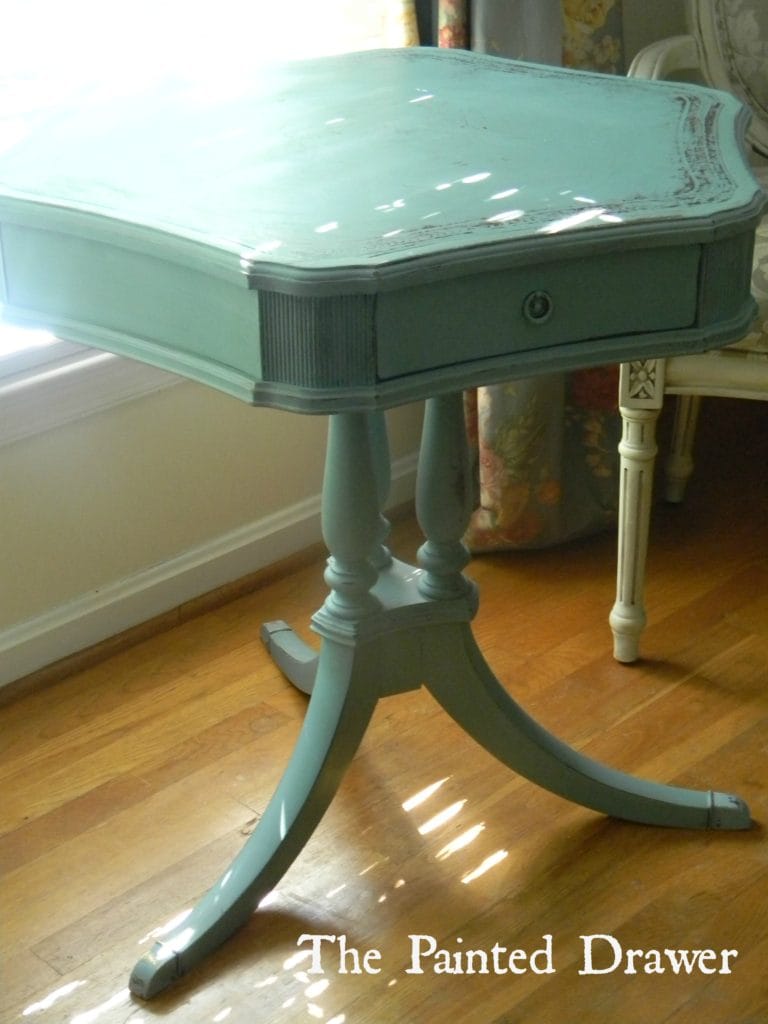 This drum table is different than most with its details.  It has three spindles in the middle and two drawers, one on either side.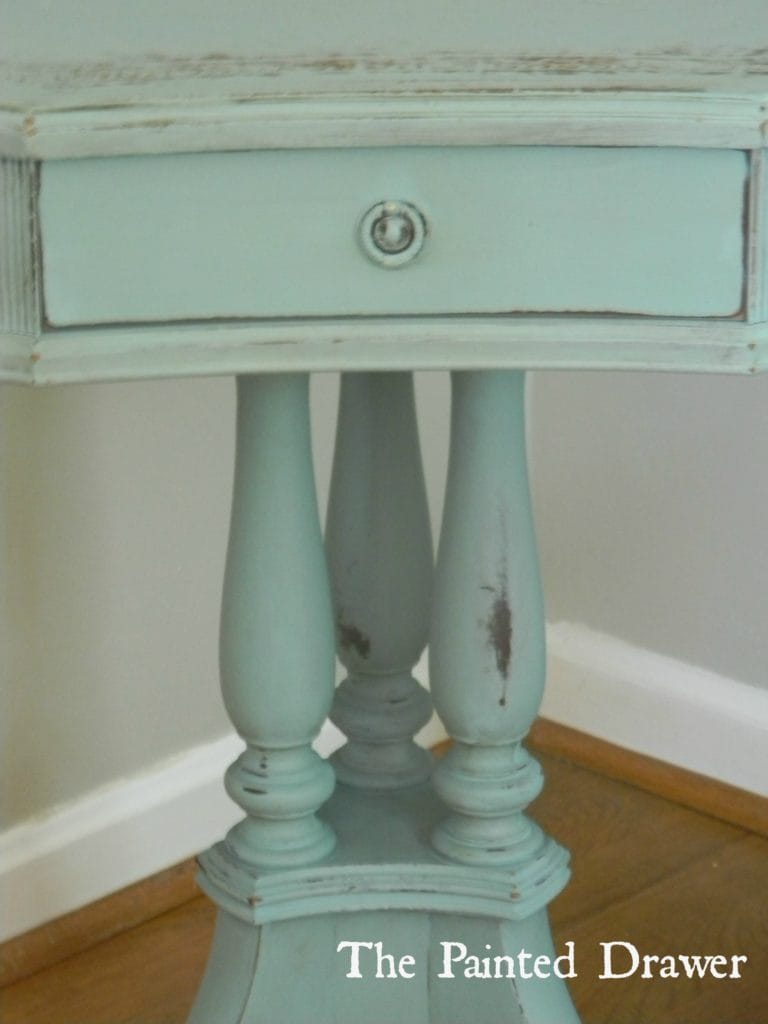 It also has a beautifully shaped top, not the regular circular top.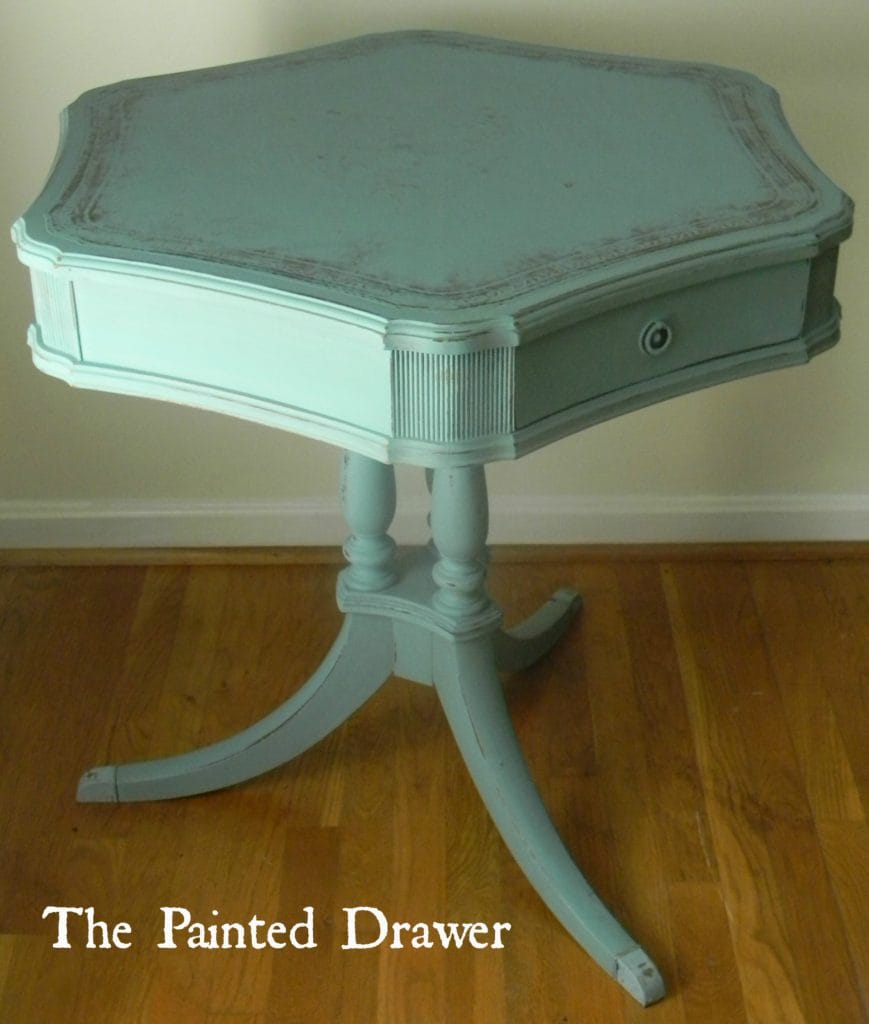 Another thing I love are old leather tops.  They are so gorgeous after distressing.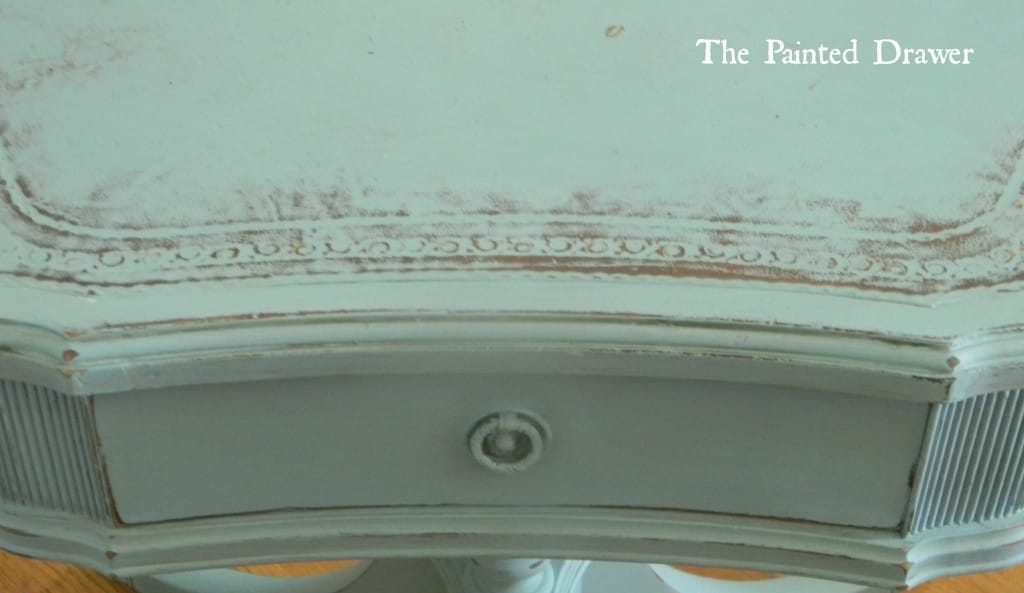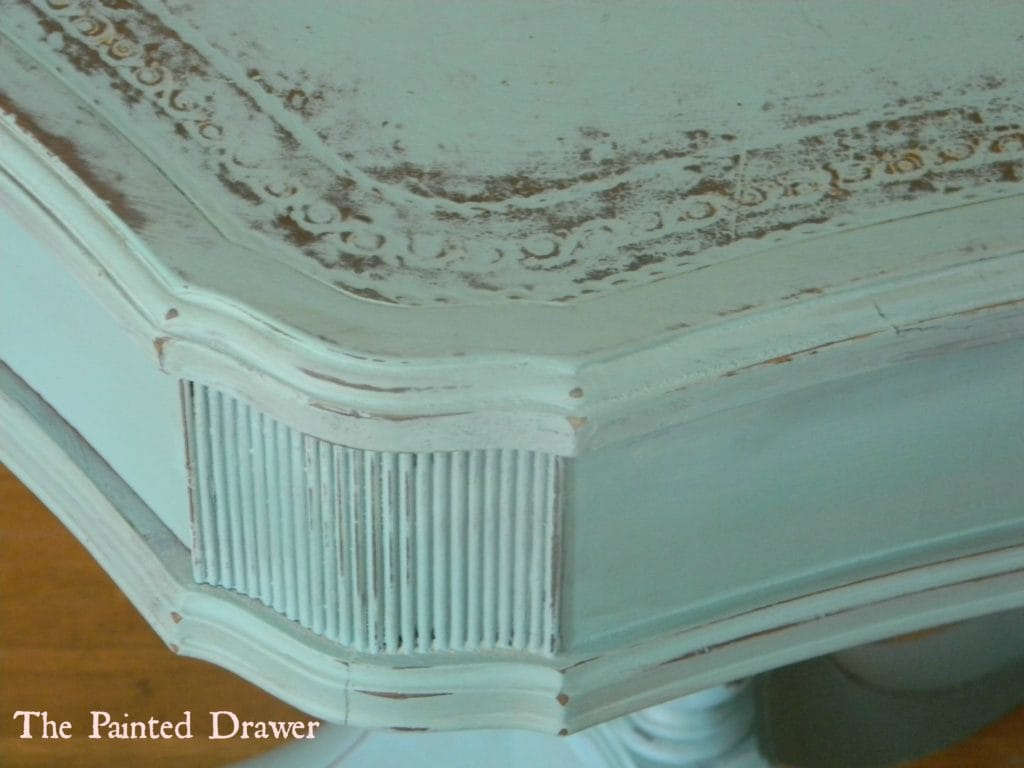 The piece was painted in grey with a top coat of provence blue, distressed  back and dark waxed for a durable finish.  I am so happy with the end result!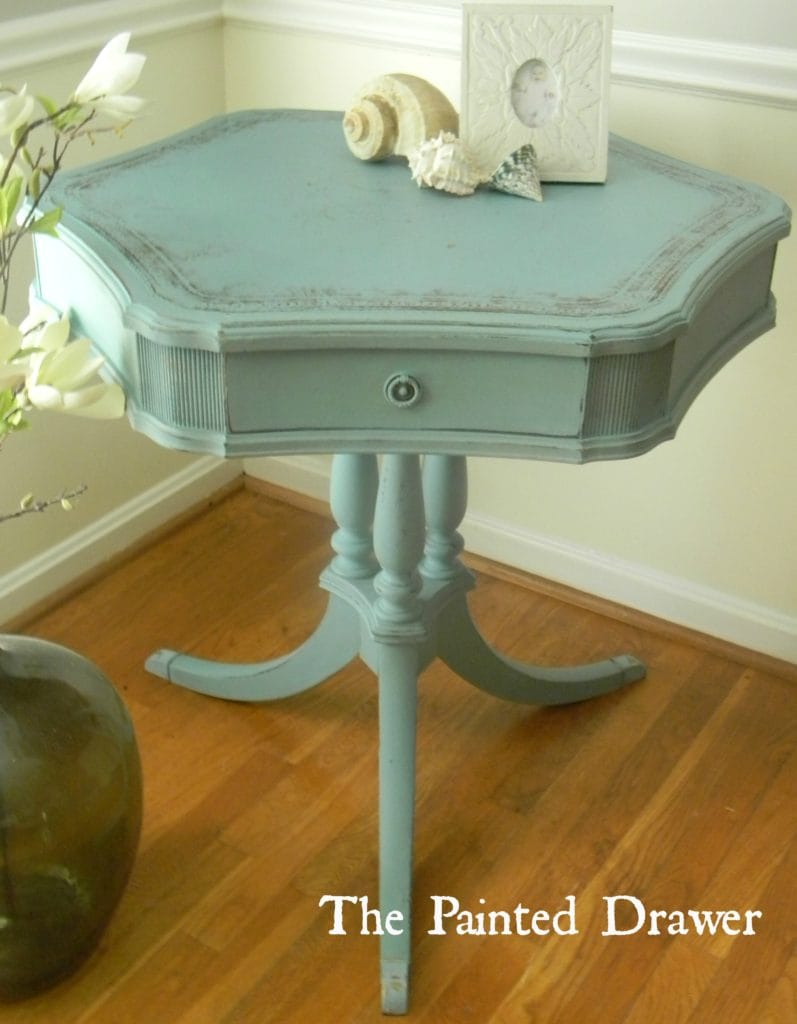 I love the look of it!  Such a beautiful blue on the classic lines of a lovely drum table.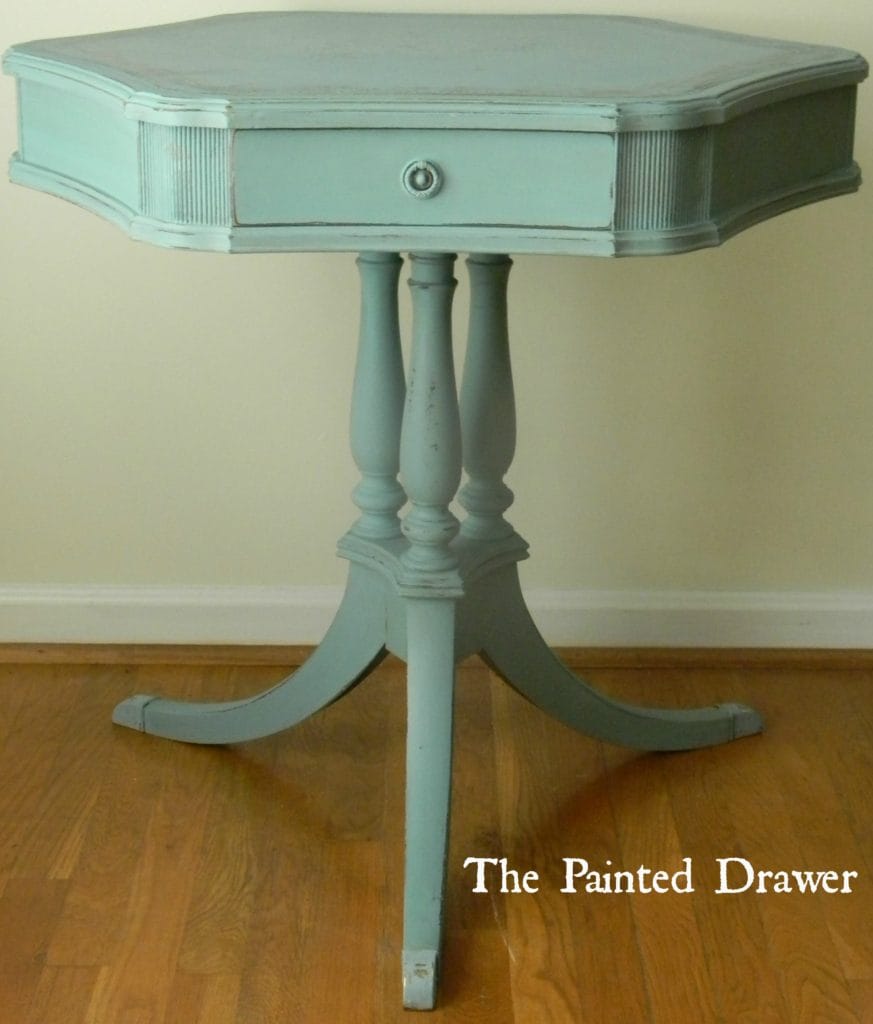 Now listed under Shop Tables or visit my Etsy shop at www.etsy.com/shop/thepainteddrawer
linking to: