I found this wonderful little bed a few weeks ago. It looks very old, I would say 1940's and has the most adorable stenciling on it surrounded by beading. It looks Amish to me or something along those lines. The footboard has a sweet curvy bottom and just oozes charm! Here is a quick "before" pic of the headboard.
I decided to paint it in cream. I was going to leave the stenciled areas "as is" but after I got the first coat on, I realized they needed to be lightened up as well. I made a wash (see my Tutorial Page to find out how) and applied it over the stenciled areas. I love the look after sanding it back.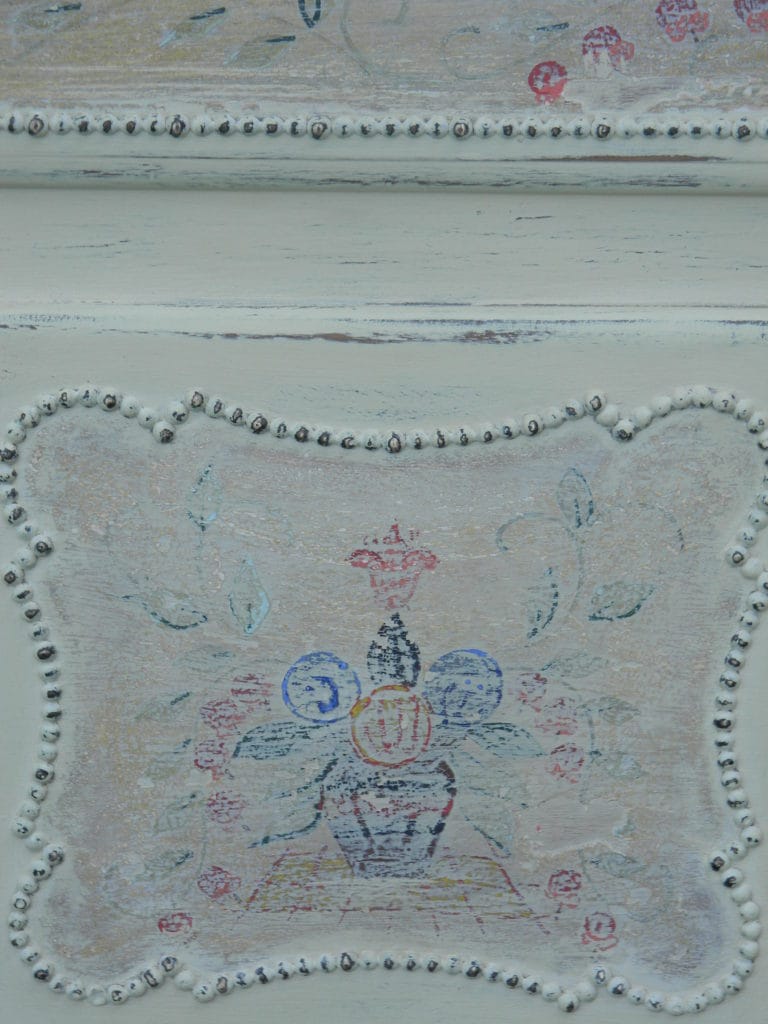 Well, here is the finished product – a true shabby chic bed for any child's room!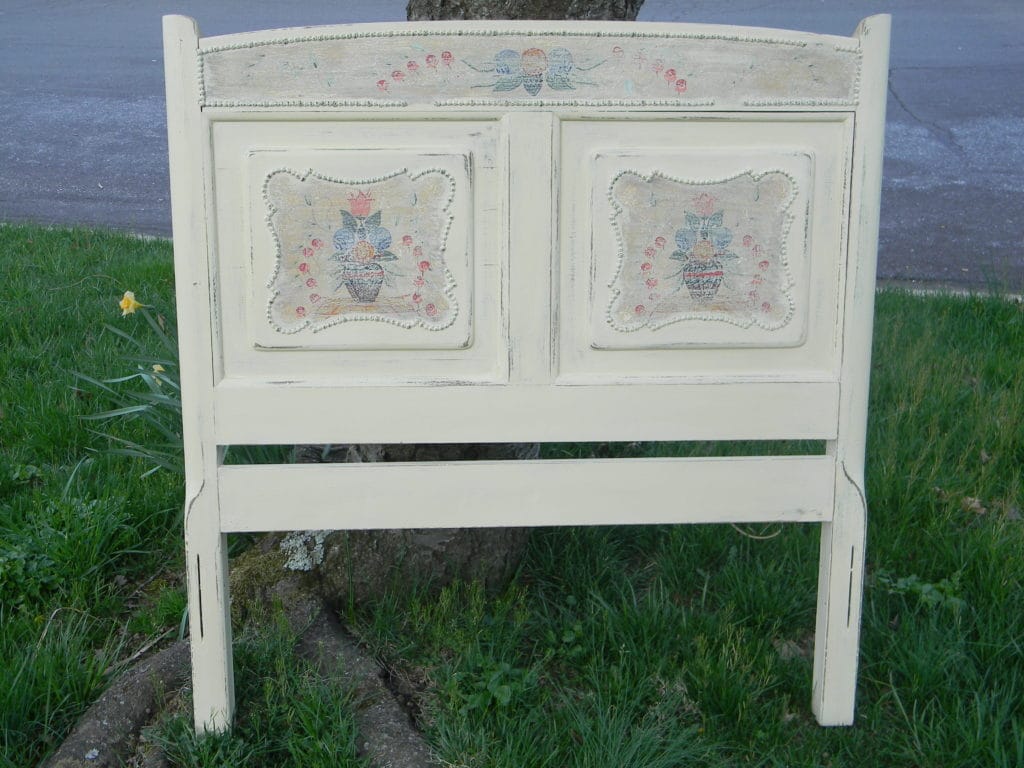 It is so unusual and so sweet!  And yes, a few of the beads are missing which makes it true shabby love!