Look what I found!  My "new" pale pink, shabby chic sofa!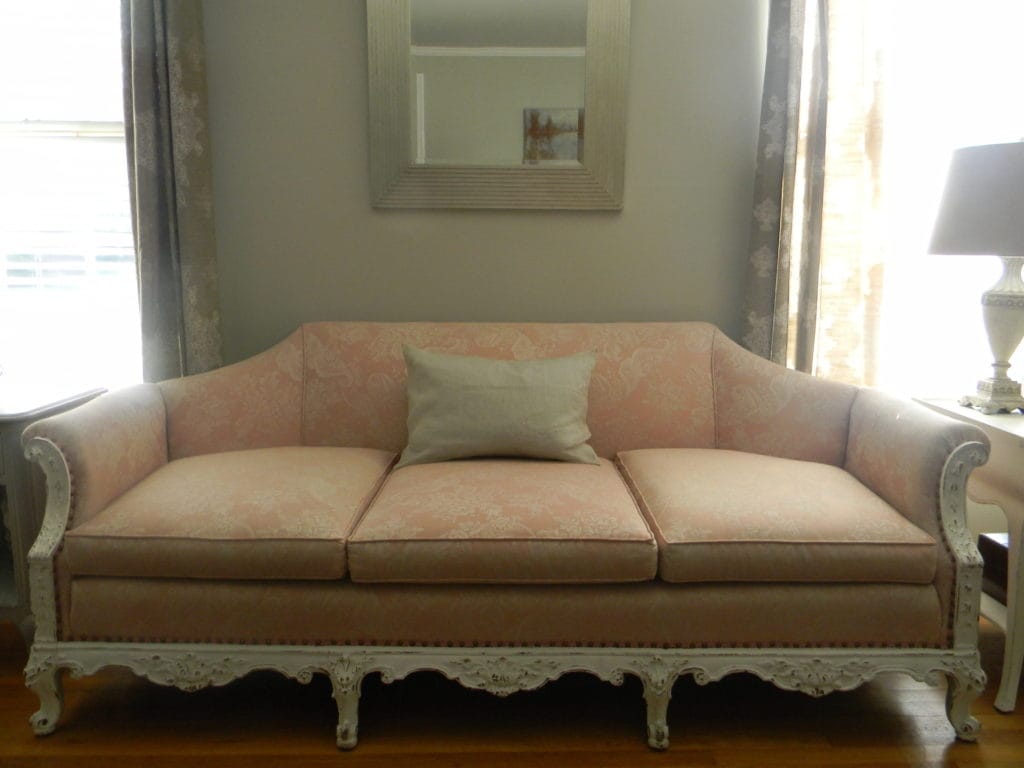 I found this beauty a few days ago (I believe Rachel Ashwell herself would give me a high five!).  It has sat in my car since then as it is deceptively heavy and I needed the help of my neighbor's son to bring it in the house.  I mean, really heavy!  OK, I know a lot of people shy away from ever buying any used soft furnishings.  However, this sweet pink sofa was not going to be left behind by me – I snapped it up!  It is in great condition and structurally sound.  It has a beautiful shape…
pale pink damask fabric…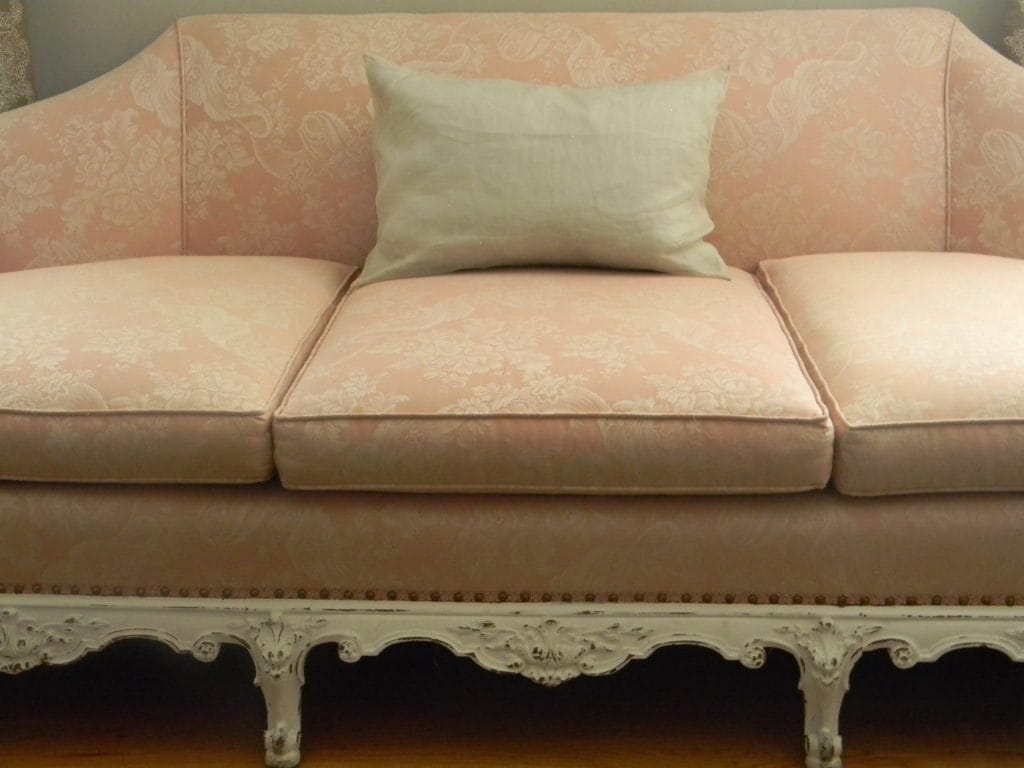 chippy legs and all of the nailhead trim is intact…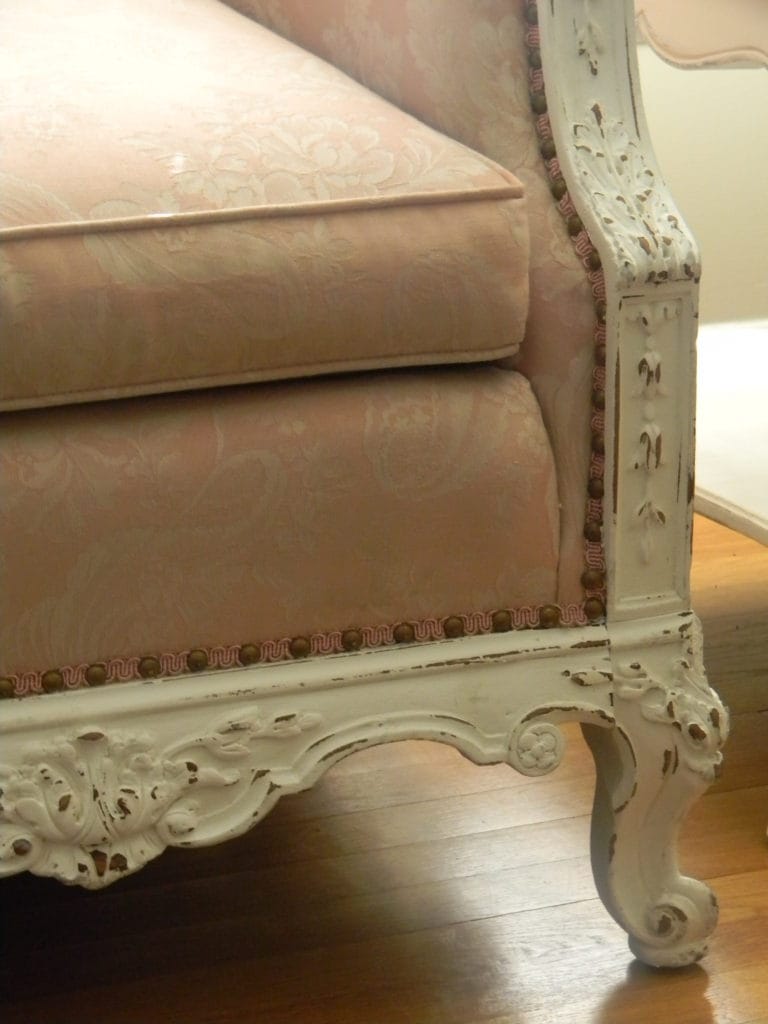 and I am in love with my newest acquisition!   My living room is currently packed with furniture for the Lucketts Spring Market.  Let's hope for some sales so I can clean out the room and have fun decorating around my new pink beauty!
Off to baseball and all that comes with Saturday's around here – have a great weekend!
Suzanne