Hello and happy holiday season!
Look at this gorgeous little hutch that I purchased last week. I think I am going to keep it "as-is" and actually (gasp) not paint it! What are you thoughts?
Here it is in the original listing. I think you can see why I wanted it.
And here it is now, in my home filled with my thrifted finds 🙂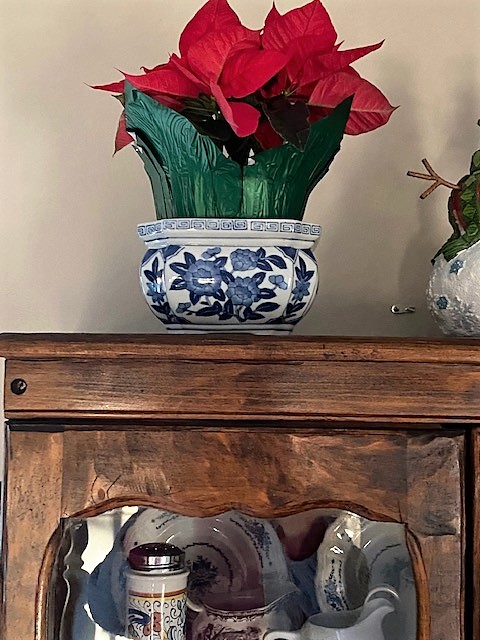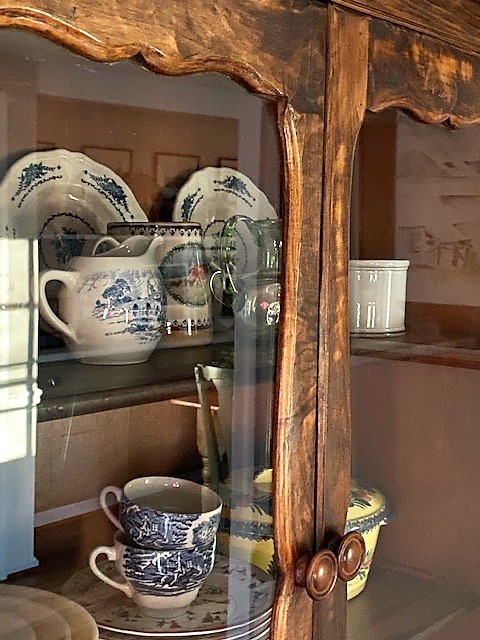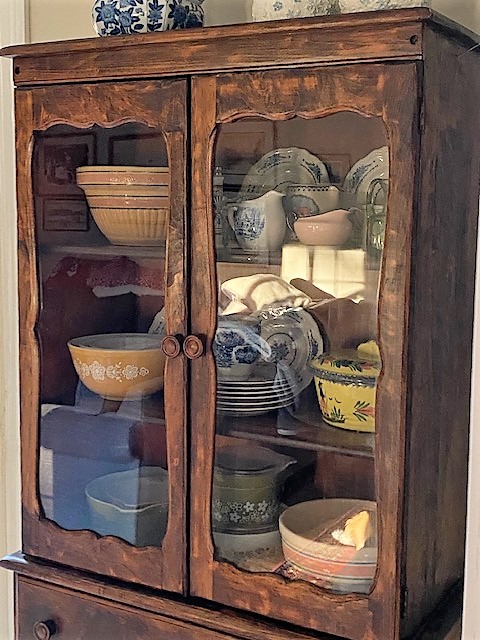 I'm happy that the Driftwood Cabinet sold and is making its way to San Francisco.
I think you will all get a kick out of what my shipper was pulling when he arrived to pick it up 🙂
Bronze giraffes! Say, what?!
One more update to share! We are going to install a chair rail in the living room and wallpaper on top.
Keep you posted!