I hope everyone had a restful and enjoyable Labor Day weekend. We actually didn't do much except enjoy the pool before it closed for the year, and we had shrimp and crabcakes for a dinner treat!
We also scored a fabulous Craigslist "curb alert" on Saturday. It is this week's find and I had to share.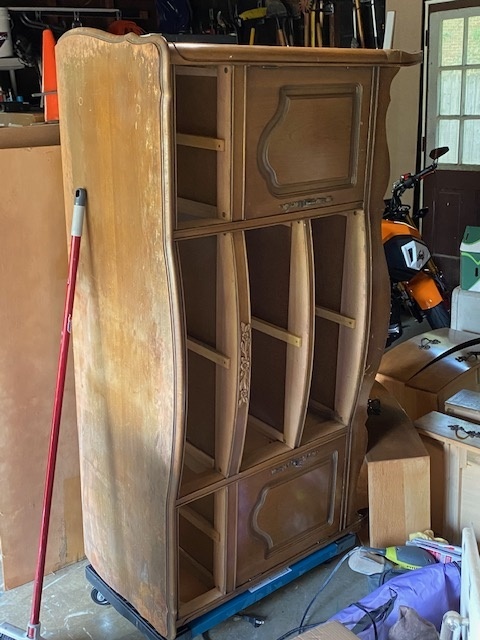 It doesn't look like much (which is why it was free on the curb!) but it is a solid wood, Bassett piece. It needs a new back and one of the bottoms of the side cabinets needs to be replaced.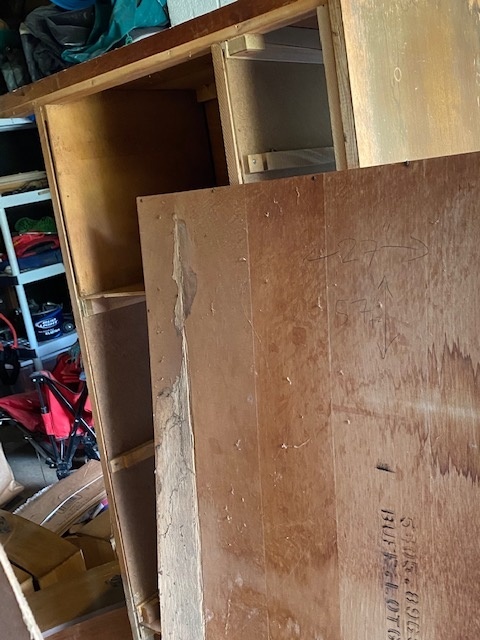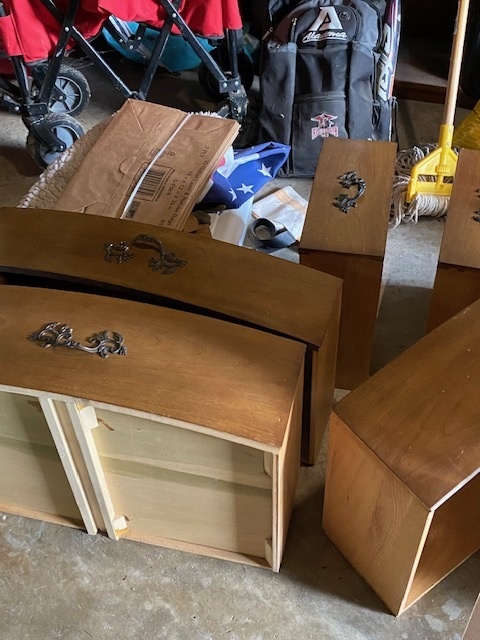 However, look at the detail!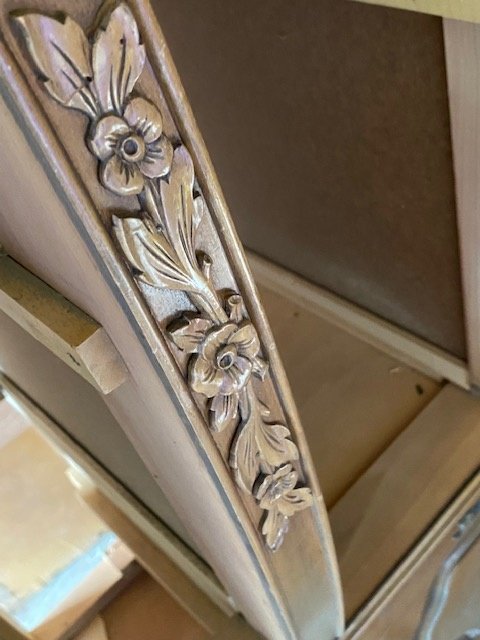 I once found a very old, Bassett china cabinet at the thrift store. Here is a link to that project…
And, we are in the process of the kitchen renovation. The wall is down and the floors are going in. It is quite the job because the floors are not even and I am SO glad that we are not tackling this job ourselves!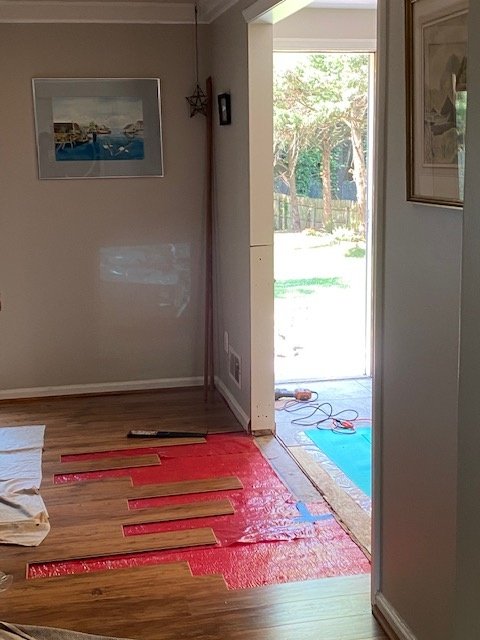 I'll keep you posted!