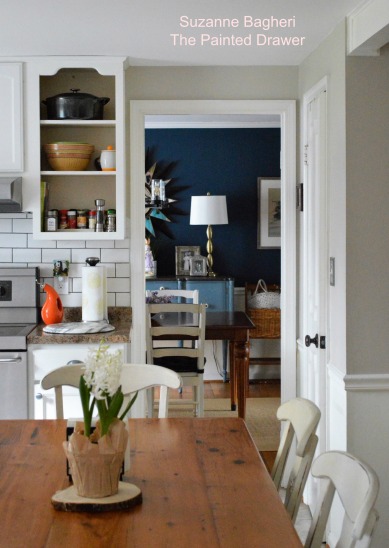 The kitchen is one of the most important rooms in any house. Cooking is, of course, the main focus of the room, but most kitchens also serve as a kind of central base for the rest of the house; a place where family members gather, sit, relax, talk about their respective days. As a result, if you feel that your kitchen isn't quite what you want it to be, making a change is sure to be the right choice; the room is so important, it's essential to have it just as you like.

However, even if you know you wish to change your kitchen, deciding how significant those changes can be tends to be rather complicated. For most people, the choice is between two options: make small tweaks, or fully remodel.
We recently went with the "tweaking" method. We were happy with the layout of our kitchen and the cabinets are solid wood and in great condition. For us, painting the cabinets a brighter white and adding a new backsplash really did make a huge difference.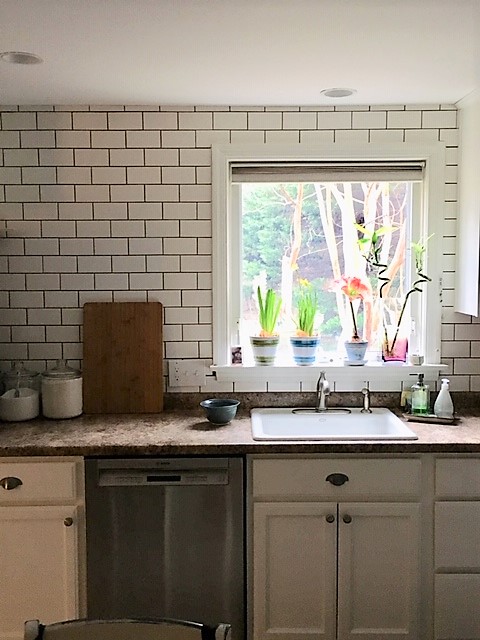 We also took down part of the wall between our kitchen and family room.
However, the next few steps are really pricey. I am looking at open wood shelving and the cost for 3 shelves plus brackets runs about $700 (not installed). Another big cost will be our countertops, these I would like to change as soon as I can swing it. I really love white quartz! Unlike all of the DIY projects we completed above, this will need to be professionally installed. My favorite is in the pic below from Hello, Lovely…
If you're currently pondering this dilemma between making a few tweaks or a total renovation, then here's a few thoughts you may want to consider…

Considering the scale of change

Before deciding between making small tweaks or opting for full kitchen remodeling work, it's important to ascertain exactly how significant a change you want to achieve. For example, are you simply unhappy with the decor and want to breathe new life into the space? Or are you hoping for a functional change, such as adding new storage space or increasing the number of counters?

If you're primarily concern is with aesthetics, then tweaking may suffice – though you will need to be cautious of costs, especially if you are not handy and need to hire someone to do the work. If you are looking for a complete aesthetic change and a functional change, then remodeling is likely to be the preferable choice.

Thoughts on resale viability

If you are intending to sell your home in the next few years, then it is worth keeping the potential resale value in mind when deciding whether to tweak or fully remodel your kitchen. Put simply: a full remodel will likely add value to your home, so you'll be set to recoup your investment. Tweaking, on the other hand, is less likely to add significant value, so it's definitely best to keep future plans in mind when deciding which option is right for you.
The DIY Practicalities
As much as we love DIY, it's important to realistically consider your own skills – and the time you have on your hands! A full kitchen remodel might involve a fair amount of plumbing and electrical work, and whilst jobs as complex as DIY fridge repair can be super satisfying, they will add time and effort to your remodeling. Tweaking elements of your kitchen will be much more doable all by yourself, whereas for a full remodel you might want to consider hiring tradesmen at least for some of the more involved work, such as replastering and plumbing. After all, the kitchen is one of the most important (and technologically complicated) rooms in the house, and having everything working perfectly is just as important as its aesthetic.
The cost factor

Speaking of value, when deciding whether to tweak or fully remodel your kitchen, costs are arguably the most important consideration. As a result, you may decide to tweak the existing design rather than remodel – install new flooring, perhaps add a little extra lighting, and similar changes rather than revamping the entire room. Tweaking, after all, seems like the most cost-effective choice.

However, tweaking is far from inexpensive, and it does have one significant downside: you may find yourself continually tweaking so much, incurring continual costs, that you spend more over the course of a few years than you would if you'd opted for a single, big update. As a result, it's best to think about all the changes you want to make to your kitchen over the next few years and check how much they would cost to do individually and then compare these amounts to a full, all-in-one remodel.
We likely will move within the next 5 years. I would have loved to have been able to start from scratch and redo the layout, etc. But our kitchen is in great shape and is a good size. It has a good flow, especially now that the wall is down and the room is a more modern, open concept. I think demolishing it and paying for a whole new kitchen just would not be worth the cost for us. The cost of our new backsplash, shelving, paint and even new countertops is significantly less than a total remodel.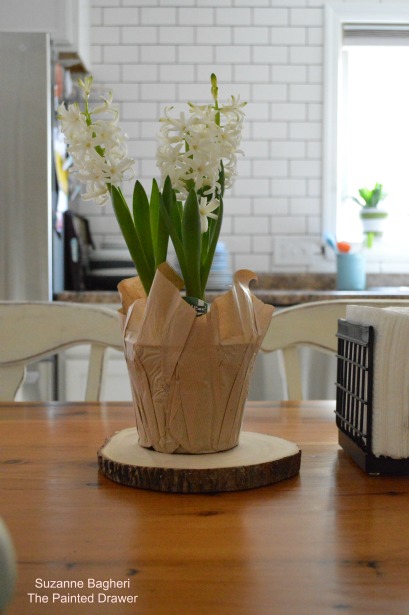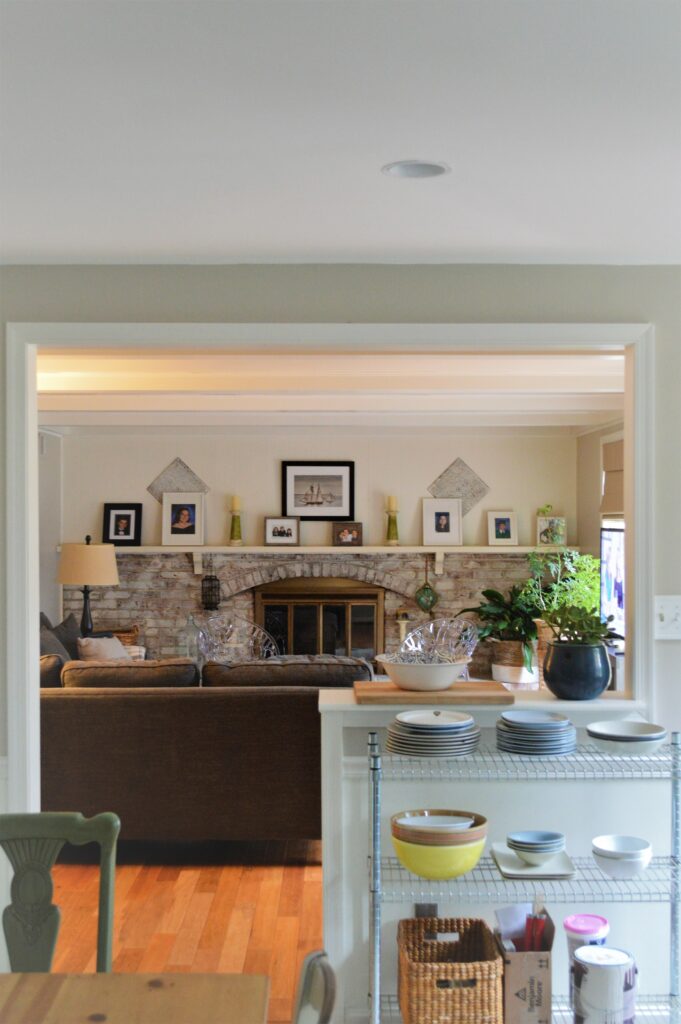 Another tweak I want to make? A new kitchen floor. Shall we go with replacing our family room floor with a new wood floor that flows into the kitchen, or go with a flagstone like tile? You see. the problem with tweaks is that they never seem to end!
Is a full kitchen remodel, or a few simple, primarily decorative, tweaks in the future for you? Good luck!
Please note that some of the links above are affiliate links, and at no additional cost to you. All opinions are my own.