I've spent the past few days working on creating a metallic, or mercury glass, finish for a client's piece.  We originally wanted straight up metallic but then decided that was too much and went for a more subtle, mercury glass look.
The console table is very modern and had a very basic black finish to it.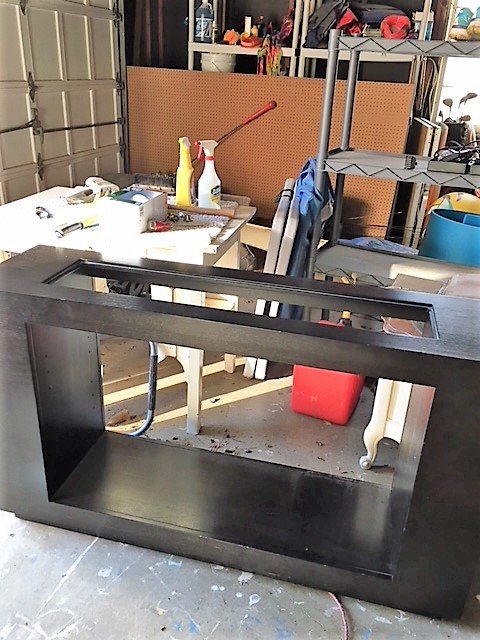 Michele wanted to give it more style and she was looking for a metallic look but not an "in your face" metallic.  More the look of mercury glass.  I first tried to create the finish on the GF website, here:
My first try was a disaster!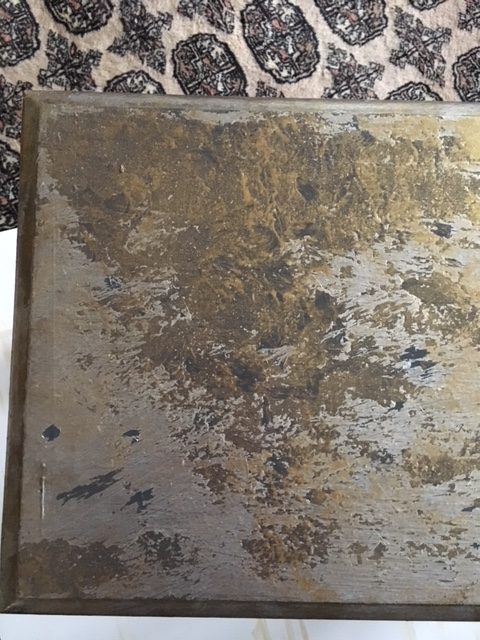 I decided to play around with General Finishes Pearl Effects paints and came up with my own mix that created a beautiful finish.
Tip – stir all of the Pearl Effects really well prior to use because I noticed that they settle into the base of the tin and without stirring, do not work.
First, I applied two coats of General Finishes milk paint in the color Queenstown Gray.  This is a dark gray and a great starting base.
I then took General Finishes Argentine Pearl Effects and added Flat Out Flat sealer to it.  Taking a plastic bowl, I poured about a 3 to 1 ratio of the Effects/sealer and stirred it well.  This watered down the Effects and allowed it more play time.  General Finishes suggests using their Extender but I found that the sealer worked really well plus gave me the benefit of a sealer included into the actual paint (requiring no extra seal finish at the end).
Taking my brush, and working in sections, I applied one light brush coat of the Argentine/Flat Out Flat.  I then took Burnished Pearl and also added the Flat Out Flat to it.  Taking a sponge brush, I brushed it over the still semi-wet Argentine.
This is where the fun began.  Taking a third brush, I played around by stippling the Effects into each other.  I added more Burnished Pearl or Argentine in places as I went along, section by section. It is also not the kind of project that you can leave and come back to so give yourself a few hours to complete the look.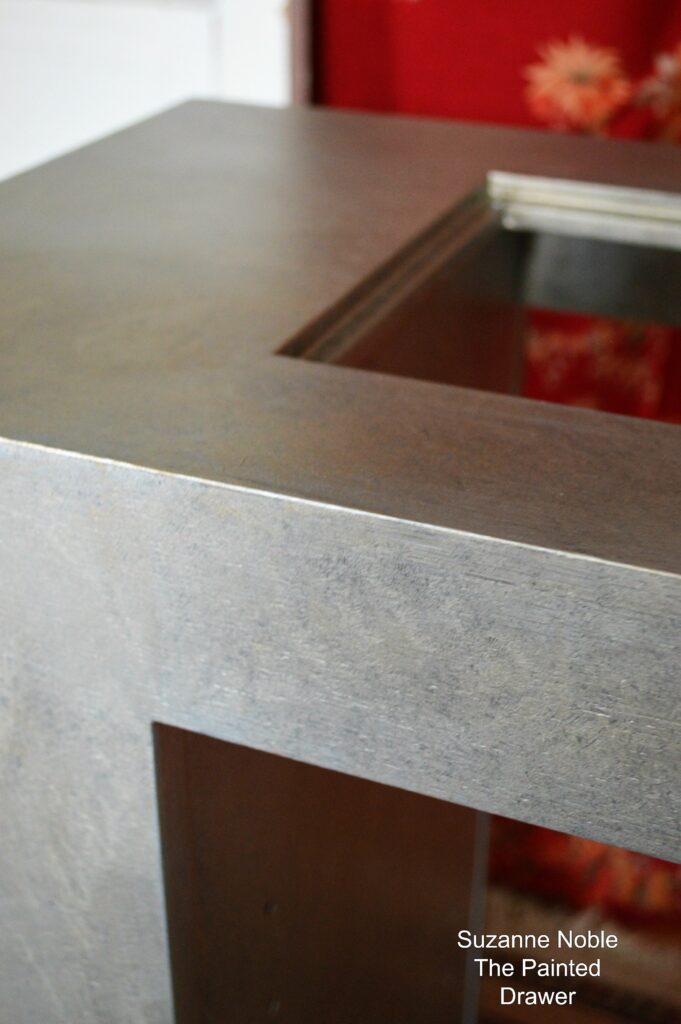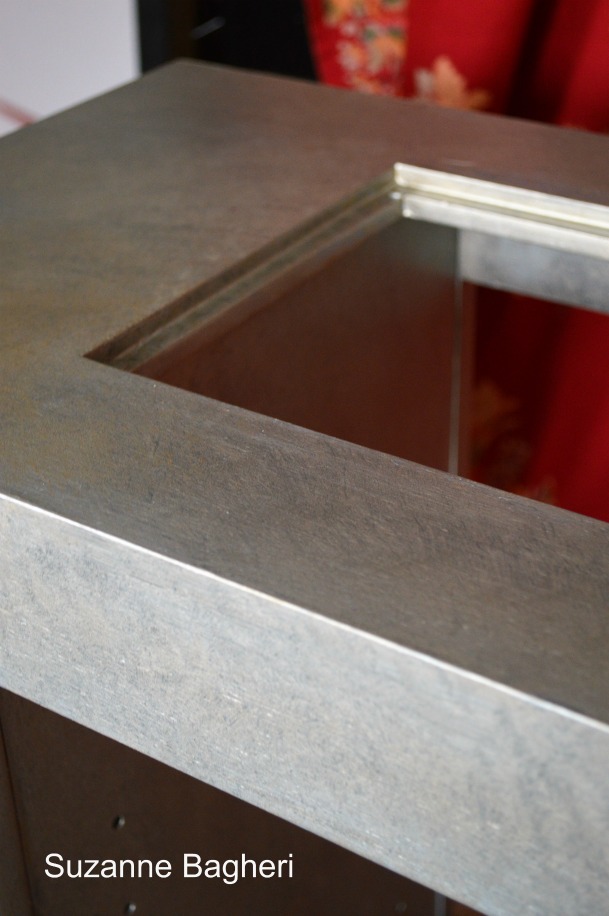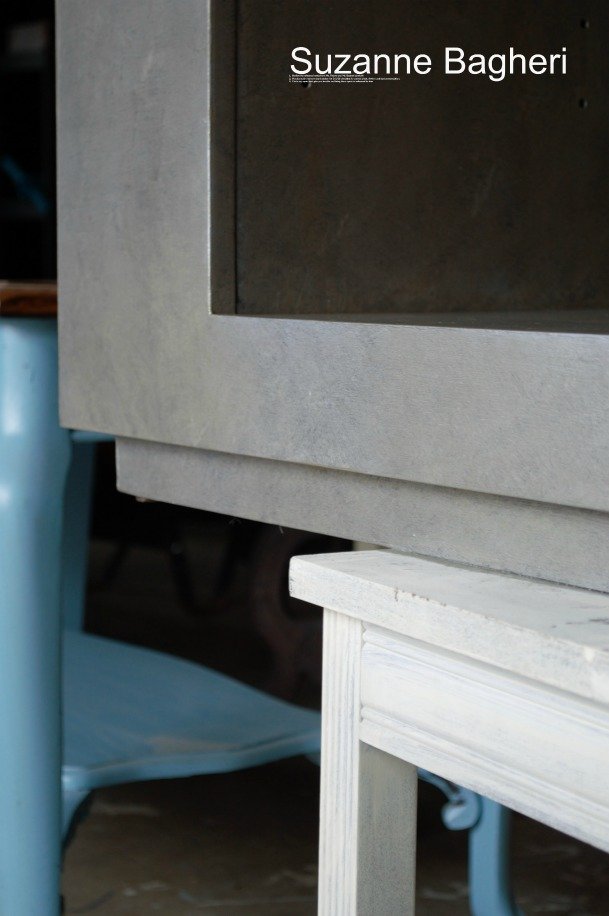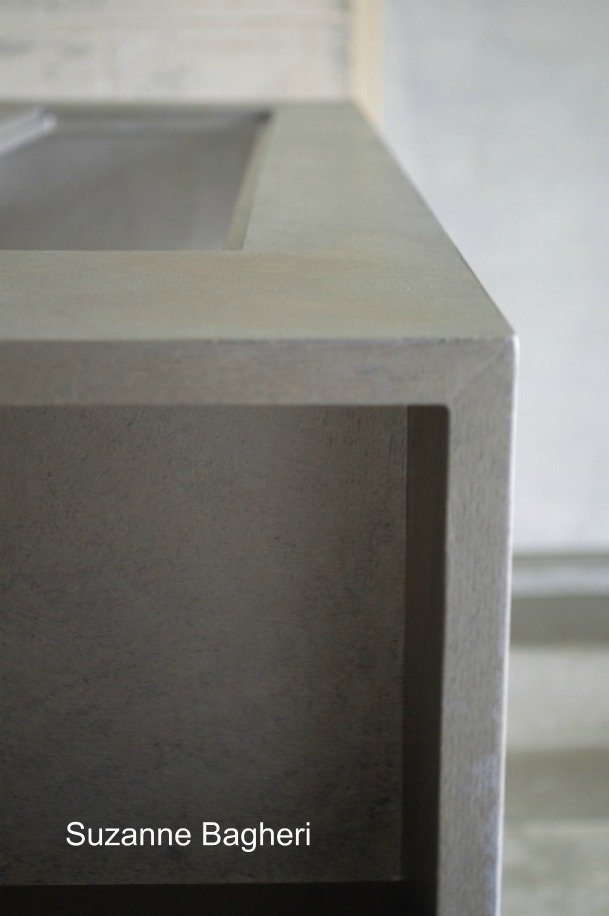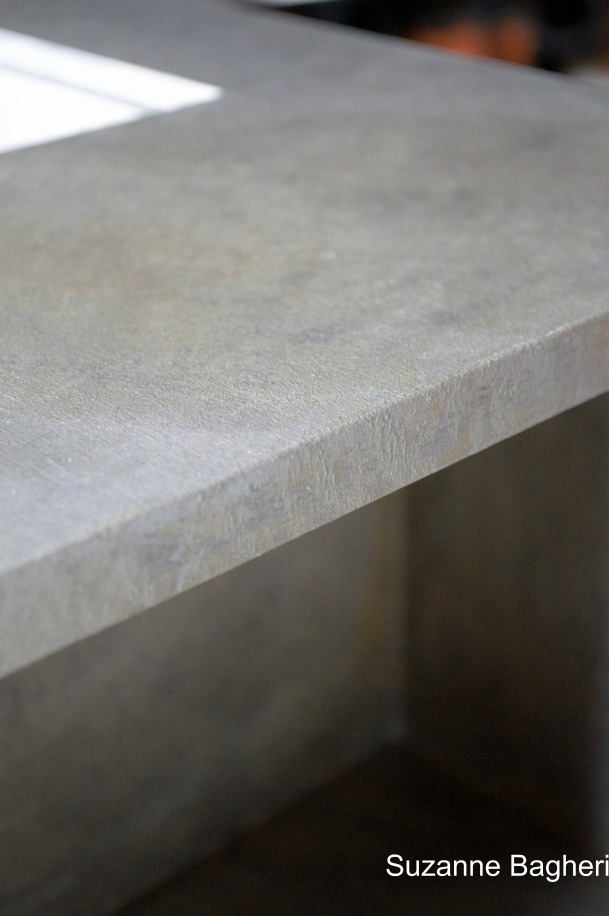 It was really hard to capture how pretty this is in real life.  I'm thrilled with it and it is always nice to learn new techniques!