I hope you all have been enjoying the Olympics and had a great weekend!  I have a great find to share with you all today.  I stumbled upon it last week at the thrift store.  It is a very nice desk. I don't typically gravitate to old desks but this one was so pretty I had to take it home.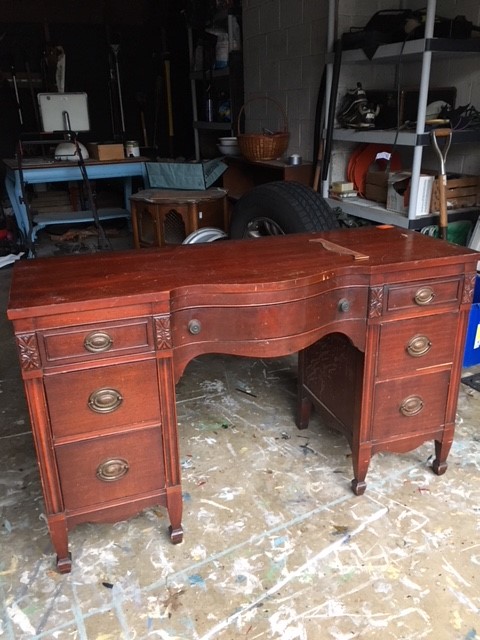 The middle drawer is curved and the drawers on each side open and close easily. The top drawers have inserts that glide in. It has beautiful details and shaped legs.
The whole piece is very elegant and I know exactly how I want to finish this one to give it its beauty back.  I'll share soon!