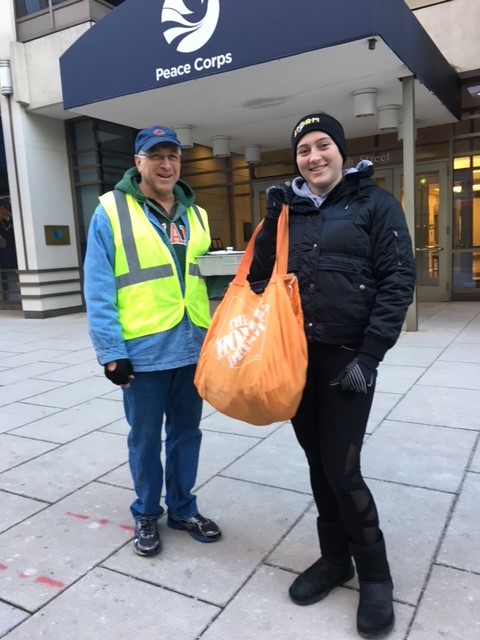 This post is not about design, diy or paint – say, what?  It is, however, about restoring.
I have been inundated lately with nasty and mean comments on YouTube. Honestly, disgusting comments.  I appreciate constructive criticism but these are just hate. They are about my looks, or worse, and I delete and report them (to no avail). Even though I try not to let them get to me, they kind of do. These people hide behind their screens and post vile comments but what really gets me is that they must also be part of society.  I must pass them on the street, or stand in line with them at the store, or sit next to them in a restaurant.  Sigh.
This is why I am sharing today's post. Because it is about the opposite of hate.  It is about compassion and caring.  My friend, Kenny invited me and my daughter to accompany him last weekend to help with the Grate Patrol, a program run by St. Paul's Parish in DC.  During the week, parishioners make bagged breakfasts (sandwich/hard boiled egg/banana) and place them into containers.  The Grate Patrol volunteers arrive at 5am on Saturday and Sunday mornings, divide a map of the city between them and load their cars with the food to bring it to the homeless.
Kenny, Ella and I placed the containers of bagged food, a huge vat of hot coffee, waters, hand warmers and new socks to distribute.  Once the van was loaded, we headed out in the cold and dark.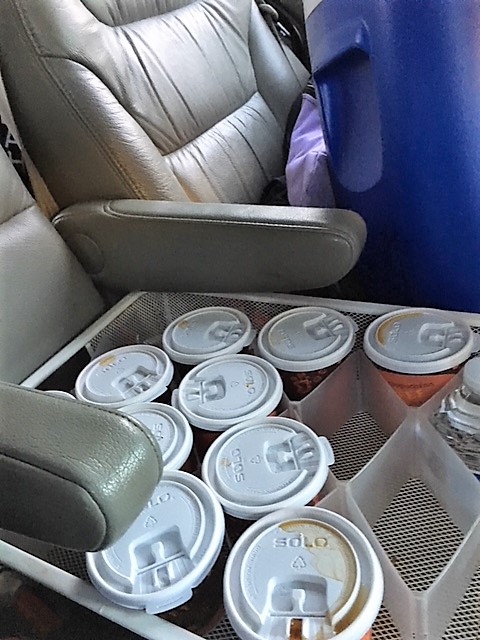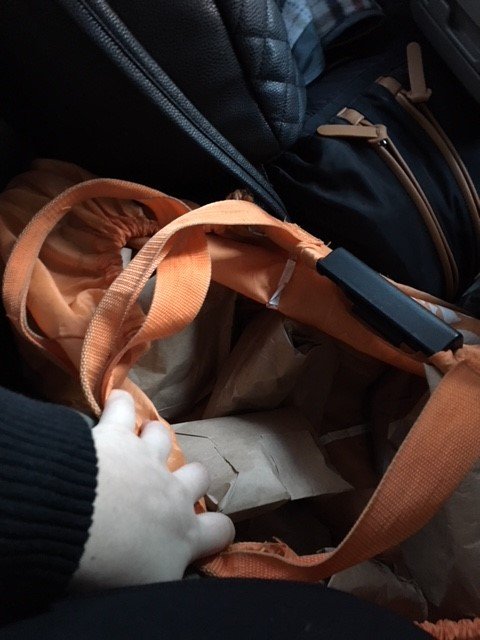 We searched the city high and low to find the homeless, the hungry and the cold.  People were sleeping in tents under the highway, on sidewalks against buildings, at metro stops and in parks. Kenny knew exactly who to look for.  Some people were slowly walking down the street and I would have passed them, not realizing that they were homeless and hungry.  He would stop the van, jump out and hand them food.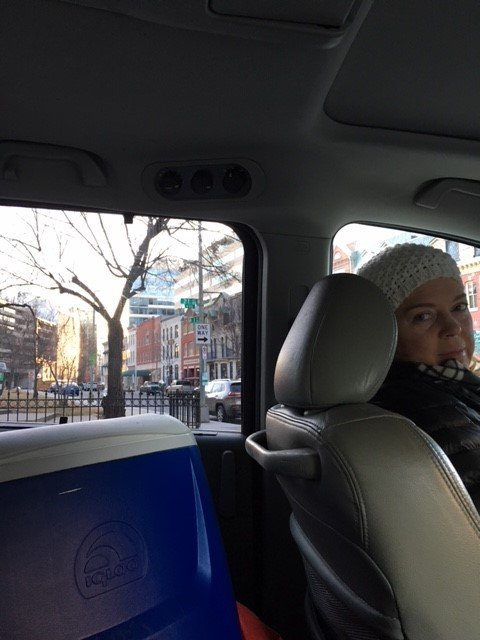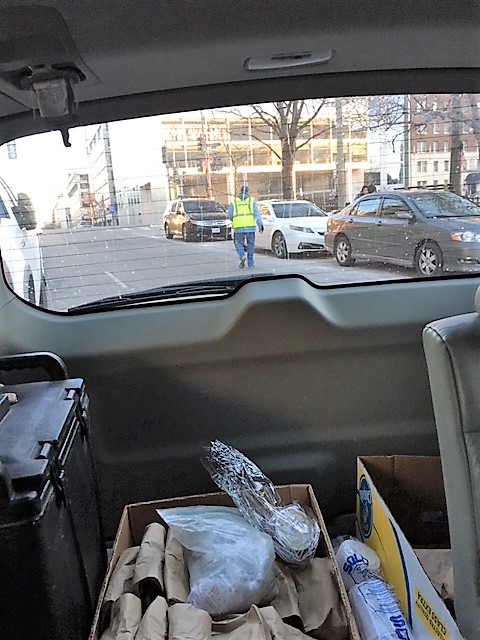 They were young and old, men and women and one man had a dog in this sleeping bag.  We spent 4 hours locating as many needy people as possible and giving them a bagged breakfast and a hot coffee.  Their hands were shaking with the cold and we would give them hand warmers and socks.  They were also kind, grateful and smiling.  Even while laying on the freezing cold concrete or in tents under bridges, every single person said, "thank you" and smiled.
.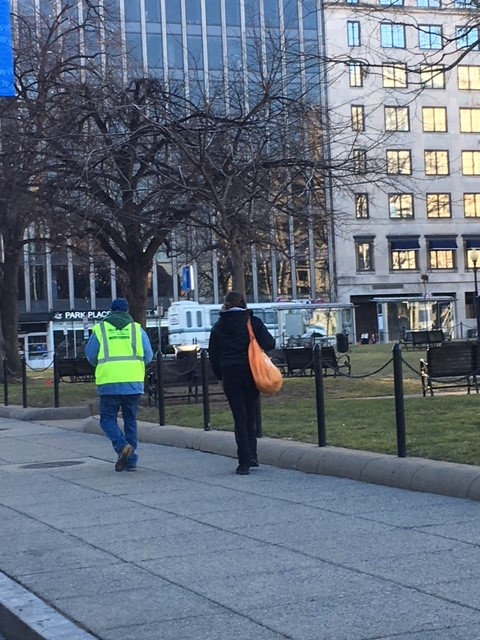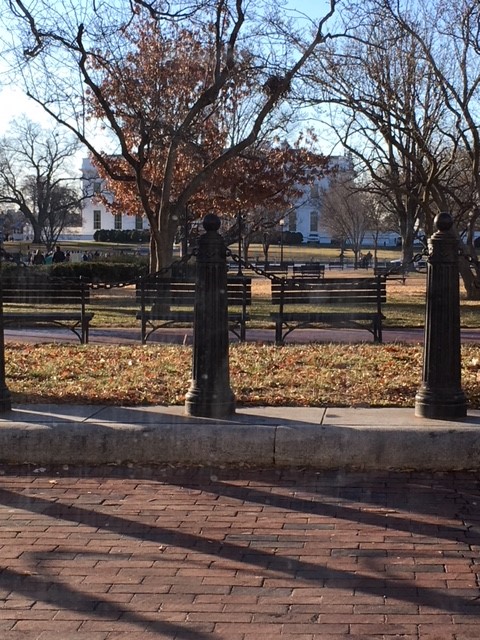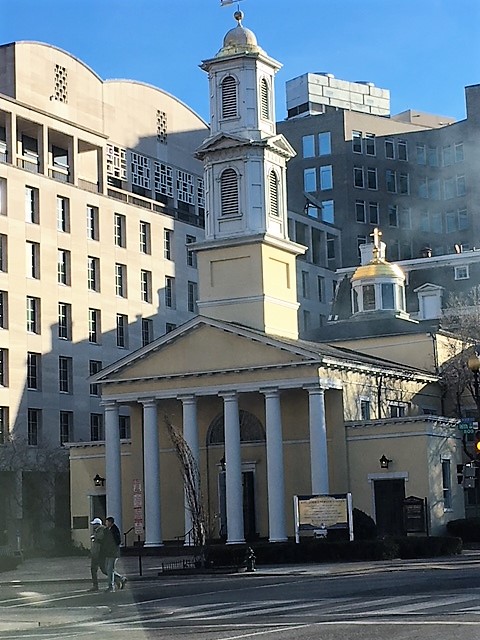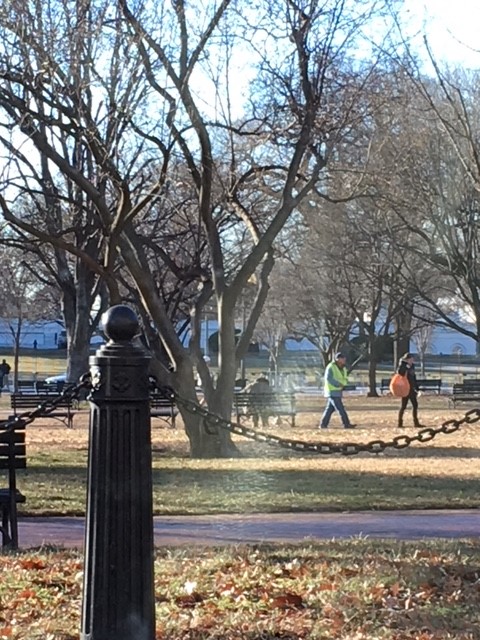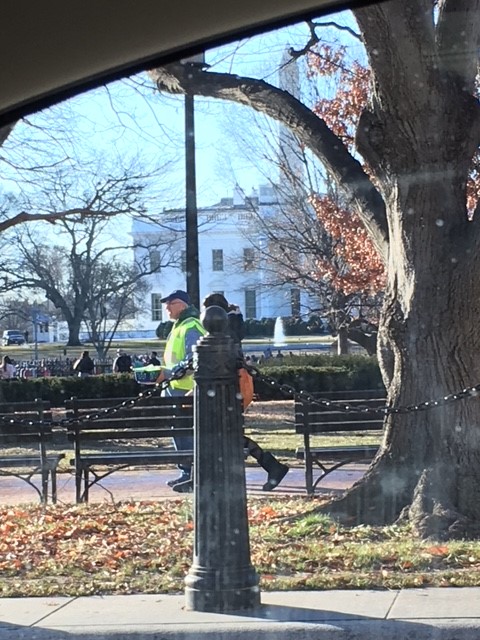 We came home and I just sat in my kitchen with my hot coffee and absorbed what we had experienced.
Ella and I plan on volunteering every month.
This restored my faith in humanity.