I always think it is fun to offer an update to any project that was shared on the "What Would YOU Do?" series. I have a great one to share today!  Colleen had asked for help with her fantastic Goodwill find – this sweet little cabinet that was a steal at $9.99.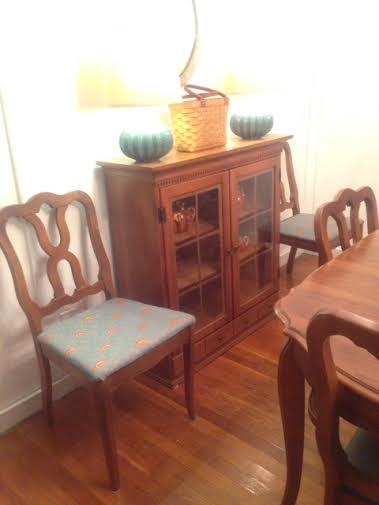 She went with Annie Sloan Paris Grey with a pop of color on the interior, Antoinette.  So soft and pretty!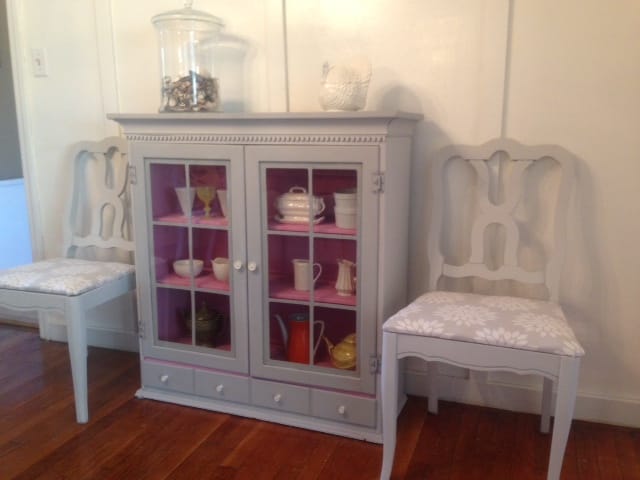 She then really went to town and decided to keep going and paint her entire dining room set. Take a look!  BTW, I love her walls with the great wainscoting.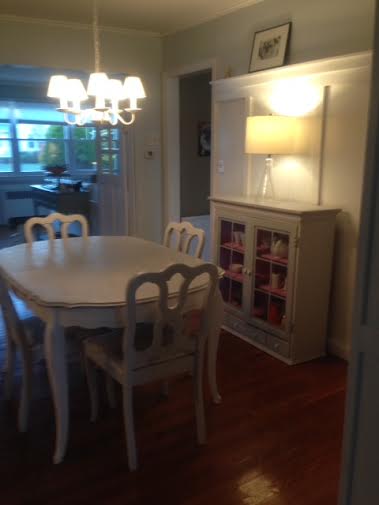 Love it! Once you get started, it really is hard to stop!  If you have a project in the wings, you may like my new video tutorial series.  It's how to transform a piece of furniture using Annie Sloan chalk paint and the first video is just taking a deep breath and applying the first coat!
Here is Part I: Applying the First Coat

The Link Party is tomorrow and I have some super news to share!