Jane contacted me last week with a very enticing project.  She and her husband are in the midst of a huge home renovation that includes a new front door and entryway.  It is going to be fantastic with large windows on either side that will let even more light into their lovely, warm and inviting home.
Marty had purchased this great American empire chest of drawers decades ago.  He told me it originally had dark brown paint on it and he stripped it back to its original wood finish.  After all of that work, he is taking a leap of faith and having me repaint it to give it new life.  It is going to be placed in their new entryway against the foyer wall.  It will look gorgeous!
Here is the chest – told you it is lovely!  However the top has some damage, as does the bottom.  One drawer also needs to be rebuilt.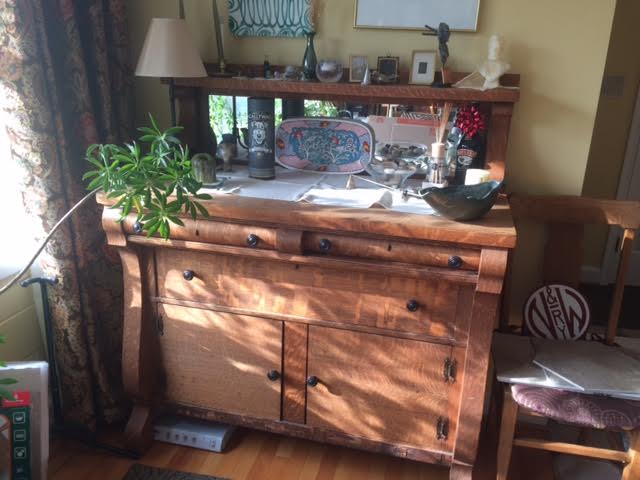 Here are the curtains that Jane is keeping and we are coordinating with.  Just gorgeous.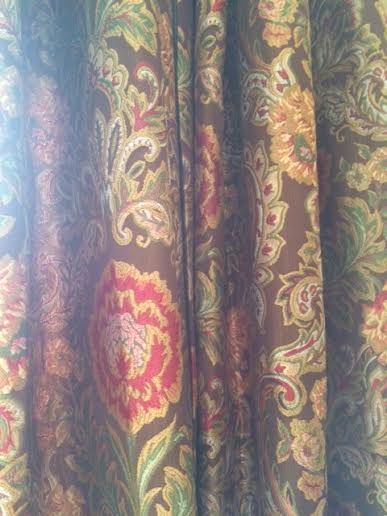 We are going totally out of Jane's comfort zone on this one and have chosen a deep red for the piece.   I really am so excited to get started!