Dear Readers, please give Laurie some advice!  We are looking forward to your ideas!
I get quite a few readers who ask for a little advice on a decorating or paint project that they are about to embark upon.  I thought, why not share on the blog and have my fantastic viewers add their opinions?  You all rock whenever I am unsure of what to do and I know you have great advice to share!
This week I am sharing Laurie's dilemma:
"I have an old dining room set from 1987 that I want to refinish, but I'm not sure where to start. It's a dark cherry wood and my walls are a light beige, kind of sand color. How would you refinish the set; i.e., paint – what color, finish, etc.? HELP and thank you for any tips, guidance, etc. you can offer. I just want the finished pieces to look like yours! 
P.S. When I told my husband that you're going to get some suggestions on your website, he's hoping the response will be "Get a new set!" He just doesn't understand the joy of refinishing furniture!"


Ah, Laurie, the husband's honestly never get it 🙂
Here are the pics of her very traditional dining room set and the bolt of fabric that she scored at an estate sale for $10 that will be used to reupholster her chairs.


My advice is to go with Annie Sloan chalk paint in Coco and Old White for the table.  The Coco on the bottom will tie in nicely with the gray and beige tones in the room and the Old White will lighten the whole space up.  The chairs can be in either the Old White or Coco, depending on her preference and the whole set should be waxed in a clear wax.  The table top can also have General Finishes High Performance Sealer applied for extra durability.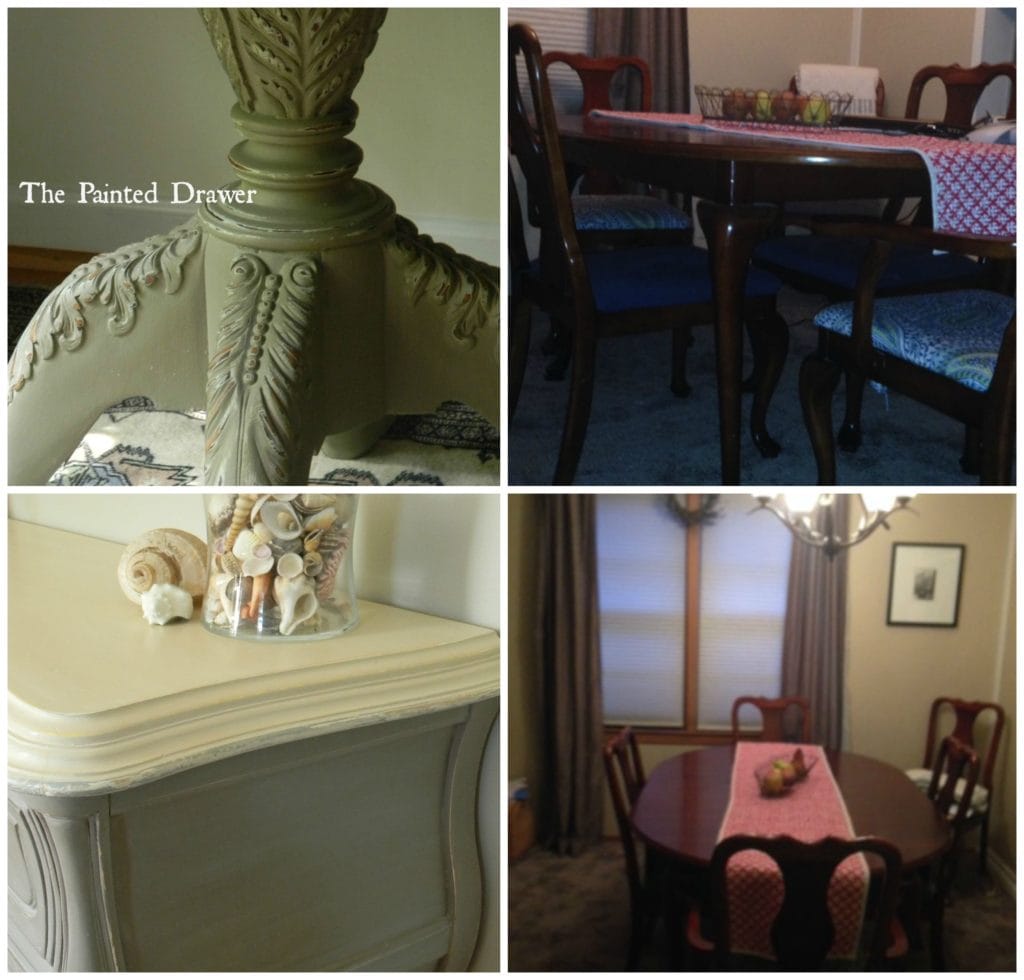 What do YOU think?  Comment below!  Laurie and I are looking forward to your ideas!
Do you have a design question to share on the blog?  Shoot me an email and some pics to share!