We had quite the weekend but first, I'll share what you are likely here to see – this week's favorite find.  Wow, this china cabinet was a lot easier to get home than the Bassett cabinet a few weeks ago.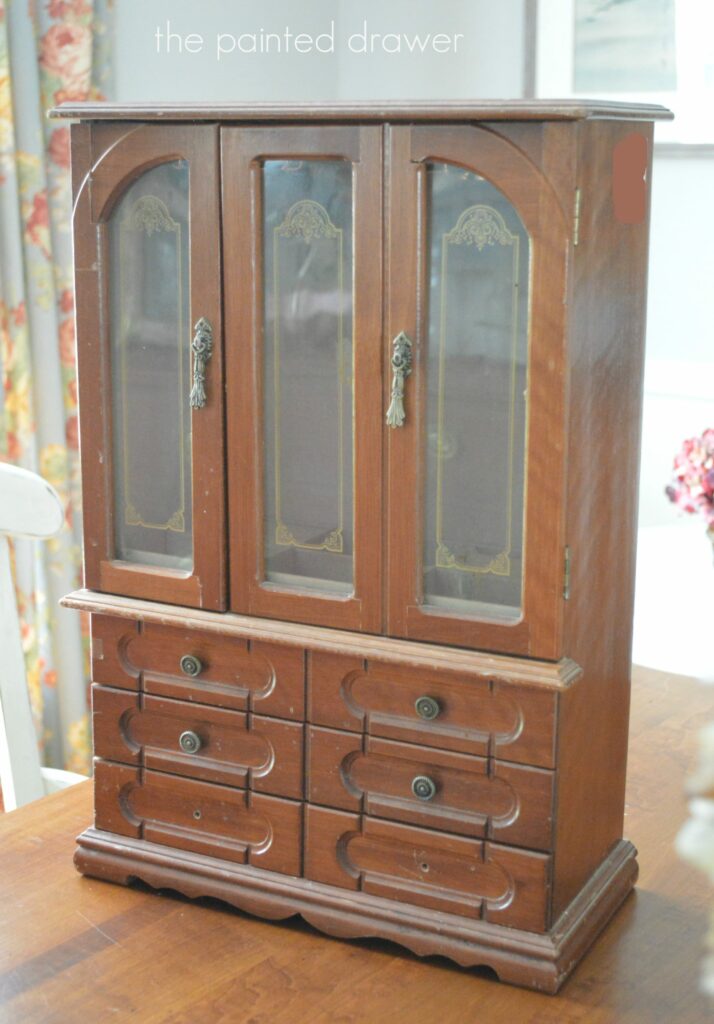 Did I fool you?  It actually is a sweet jewelry box and I plan on painting it white.  Look at the tiny door pulls!
I mentioned we had a big weekend.  Sophie sang as part of the Strathmore Children's Chorus as the opening act for – gasp – Julie Andrews!  It was quite the event and I cannot express my pride in our little songbird.  They received a standing ovation and tears came into this mother's eyes!
I just have to share a few pics from our day out yesterday.  My mother and I took the kids to Burnside Farms in Haymarket, VA.  We spent the afternoon picking tulips (bulbs attached) for replanting at home.  It was a glorious day and even Matthew ended up having a nice time – he wasn't thrilled when told of his planned day but went along and was a trooper!
It was heavenly.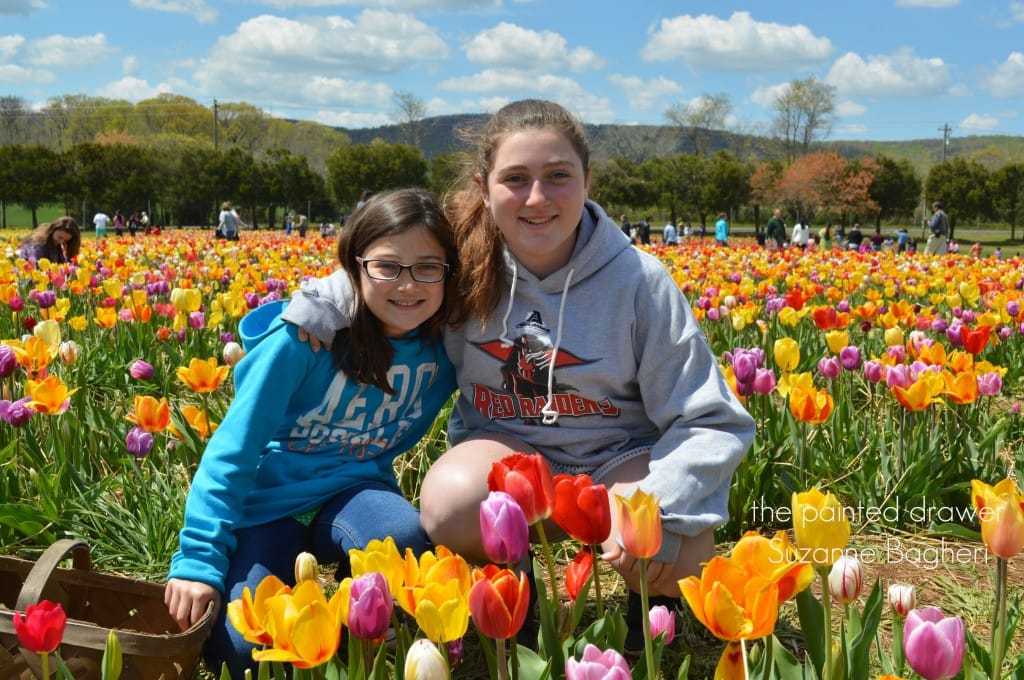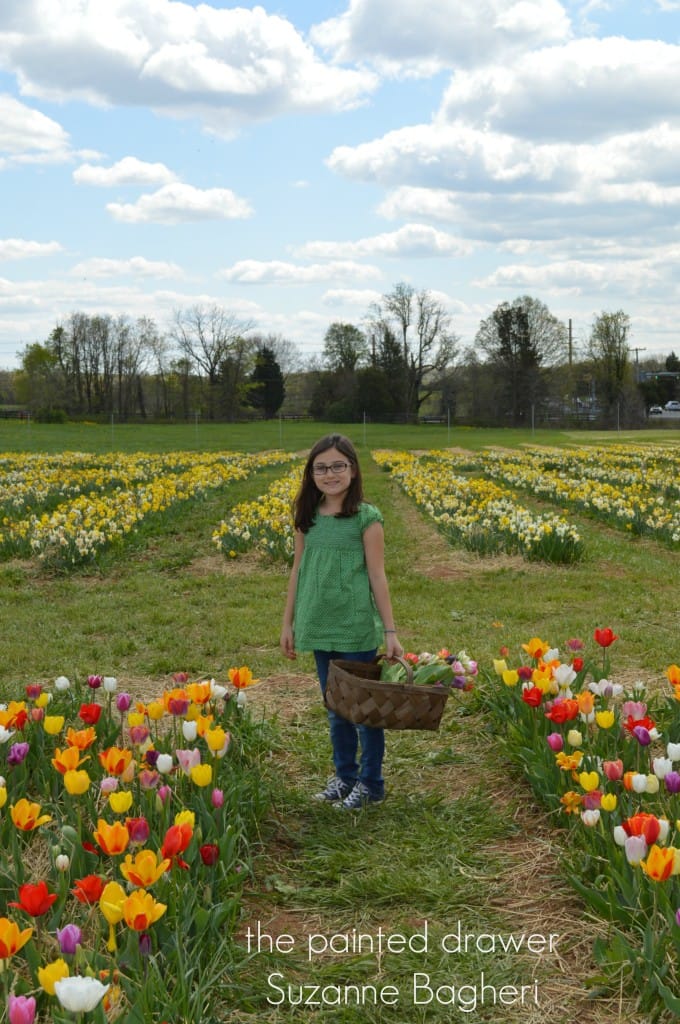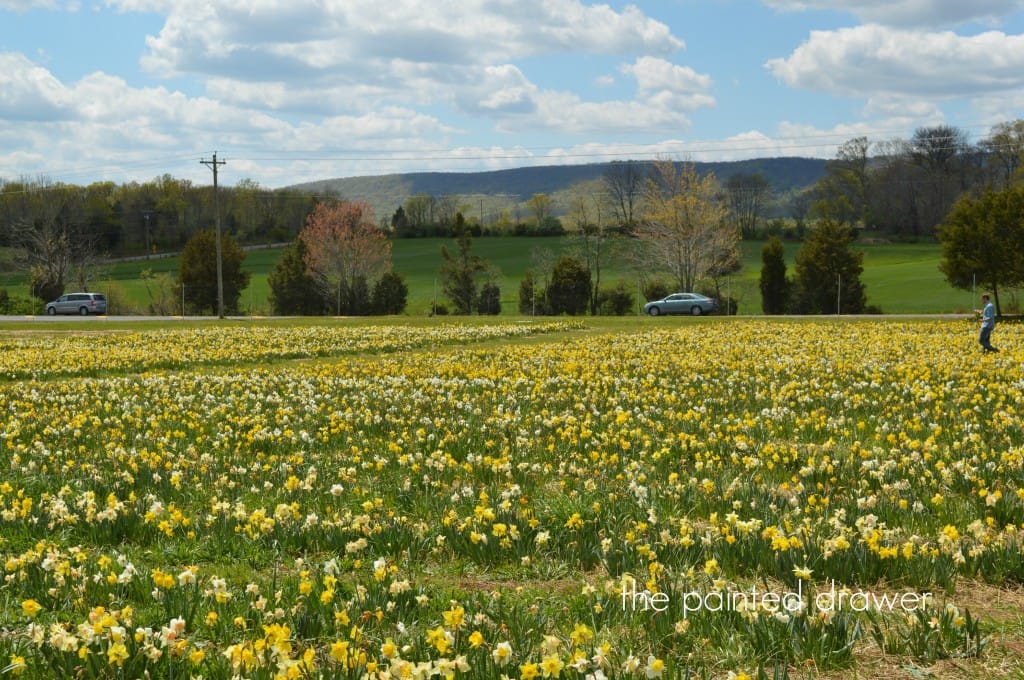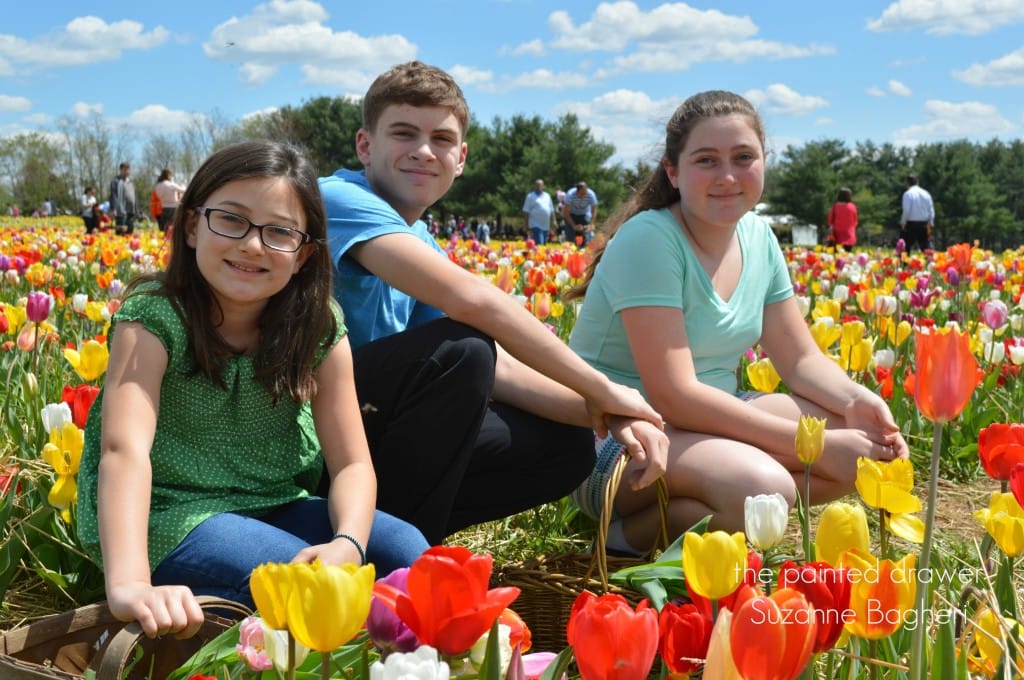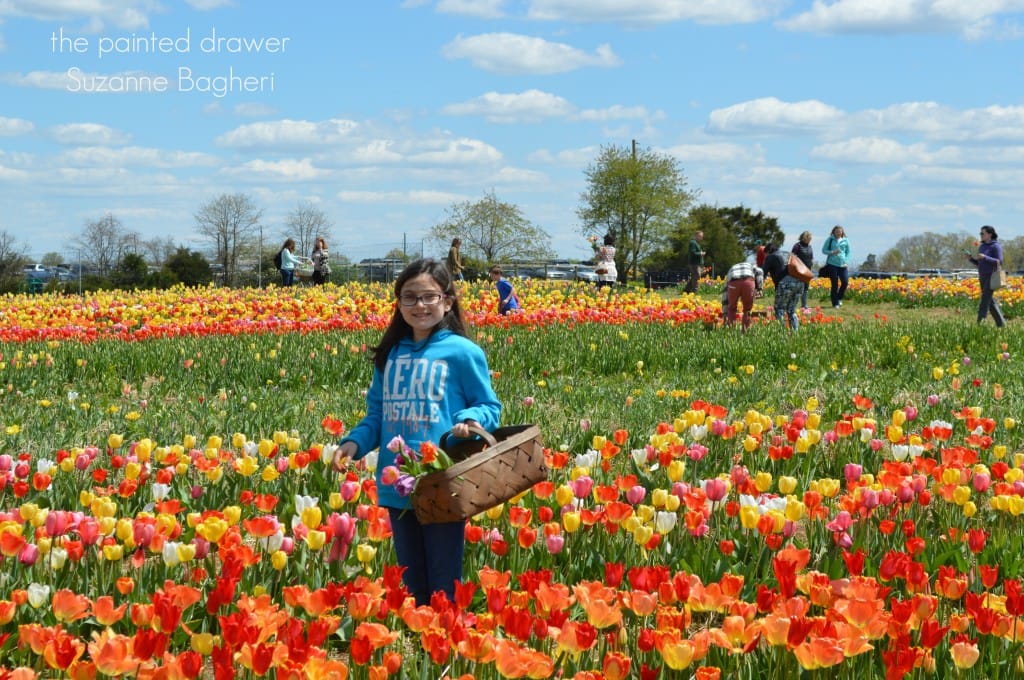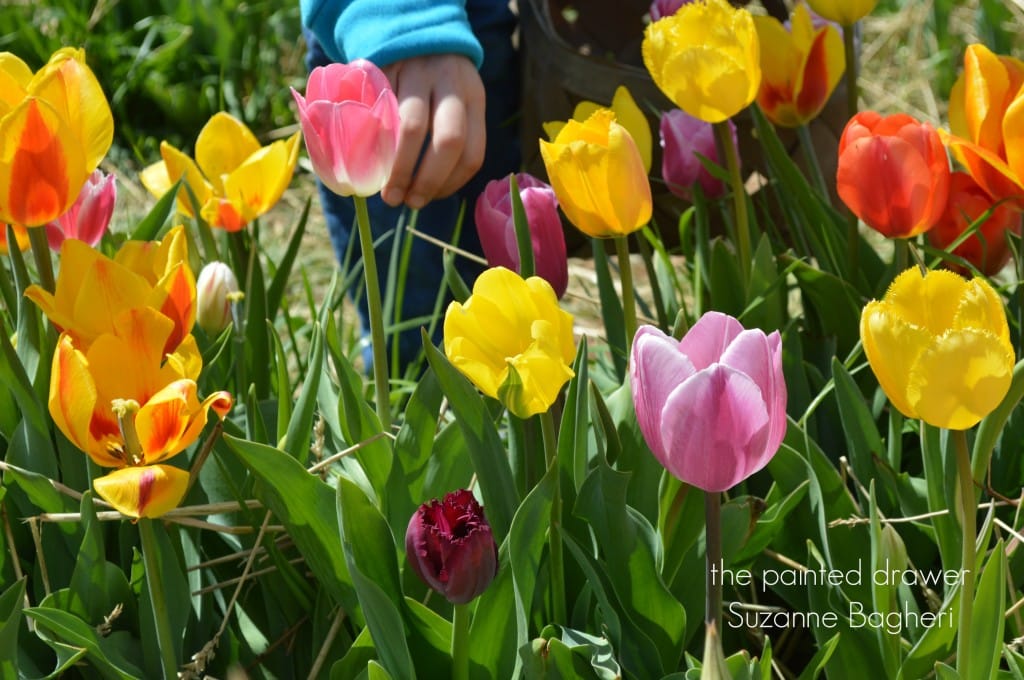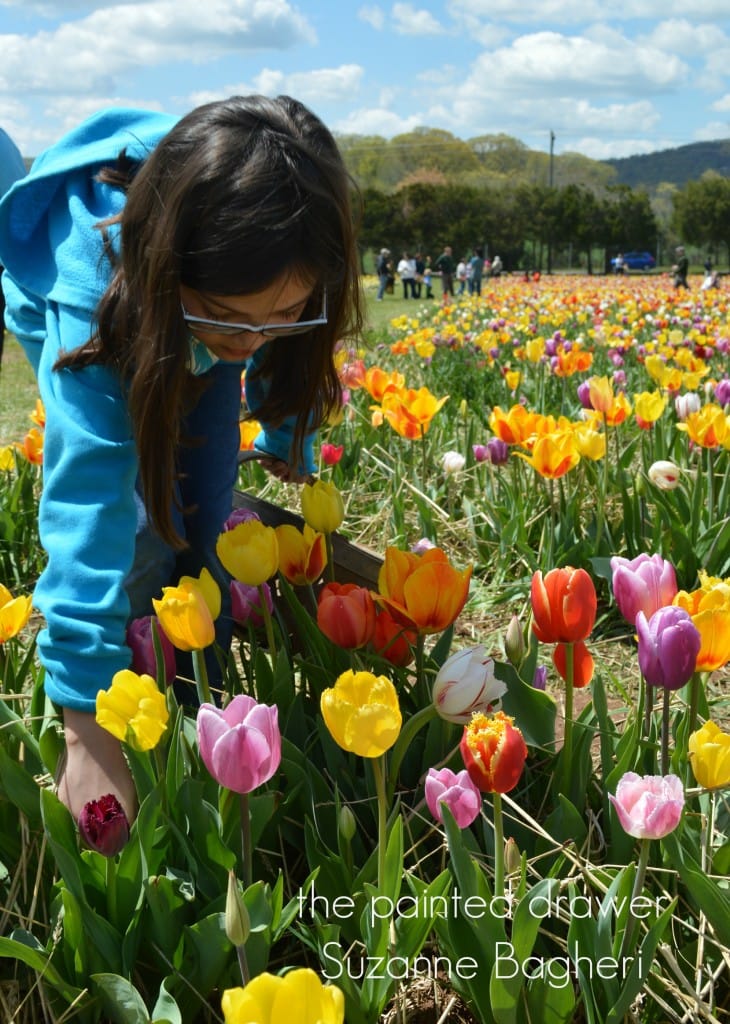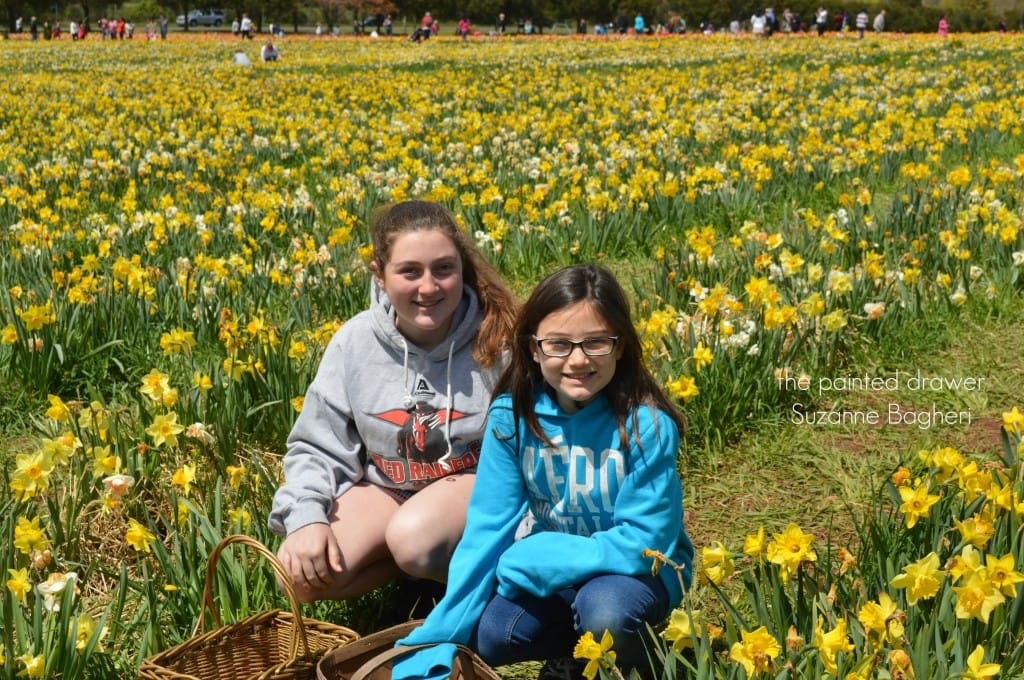 I promise to get to work this week! I plan on starting on the real Bassett China Cabinet – can't wait!