Last week, I was able to work a little more on my dining room.  You all know that I wasn't totally happy with it before.  I had found a fantastic farmhouse table and was contemplating changing the room up by replacing my current table with my new find.  However, my current table has large extensions for holiday dinners (super useful) and was originally quite expensive.  Many said that my new find (farmhouse table) would not complement my china cabinet and I must say, I agree.  Many also said that I should go for it and make the room what I want it to be without regard to the original cost of my table.  Both valid points.  I read all of your comments and took them all to heart.
With this in mind, I decided to take what I have and stop fighting it and fix it.  I took my pale gray buffet and painted it a deep burgundy with gold accents (The Burgundy Buffet).  I changed the layout of the furniture by moving the large china cabinet out of the back corner and into the middle of the large wall.  It's now the focal point of the room and looks very pretty from the kitchen.  The buffet went where the china cabinet had been.  I just added pops of blue into the room by purchasing new curtains and a new mirror from HomeGoods.  I think this, plus the new rug, gives the room a more casual, fun feel.  I also moved and switched the wall hangings about and I'm ready to share…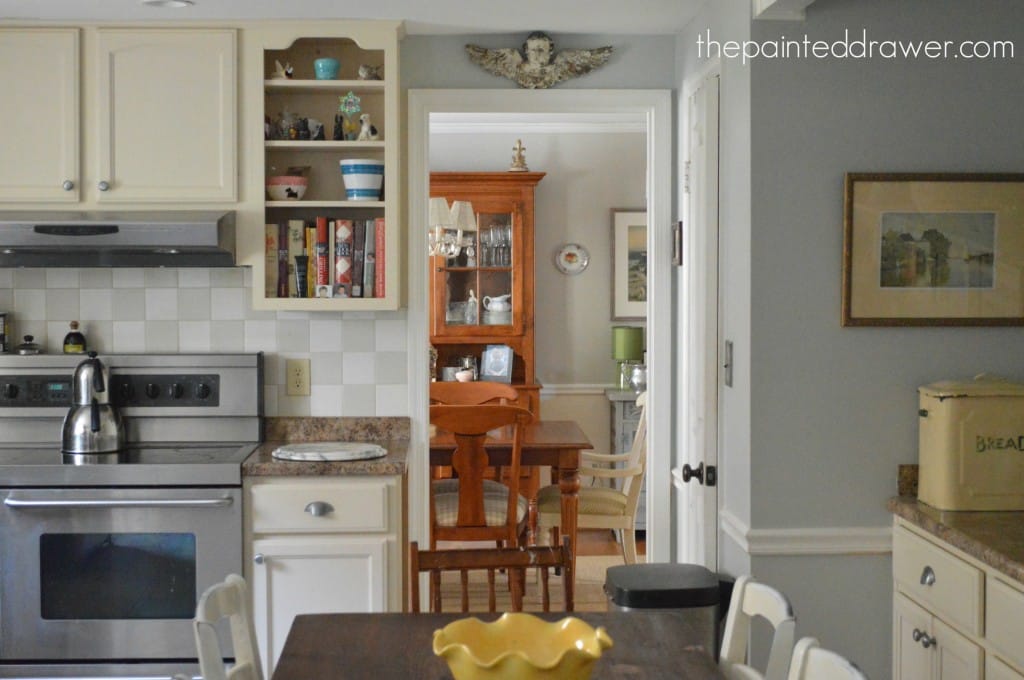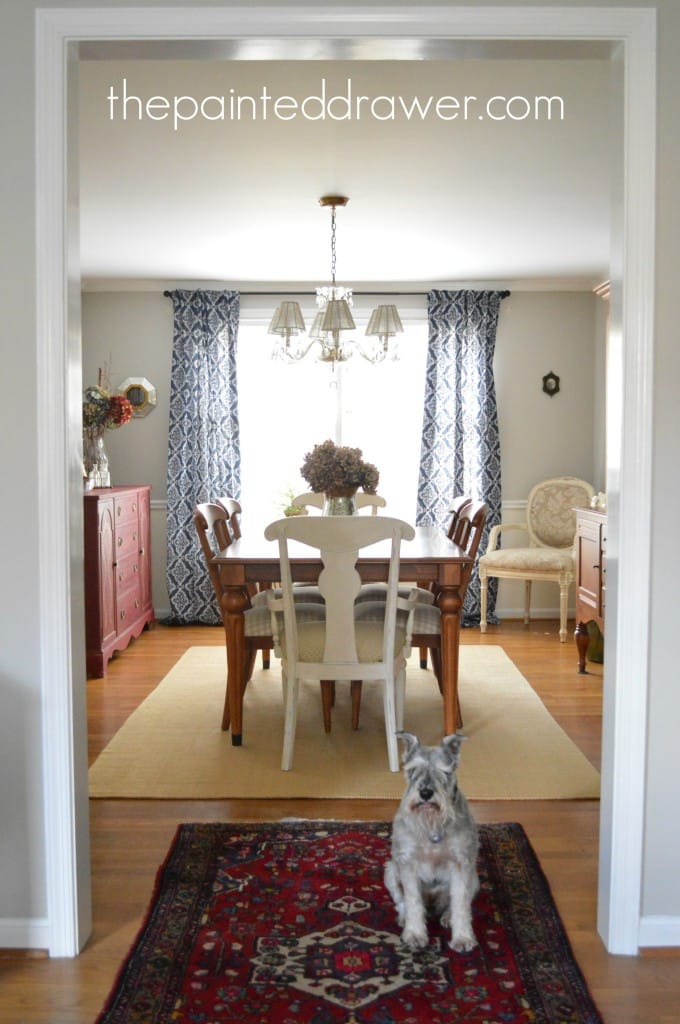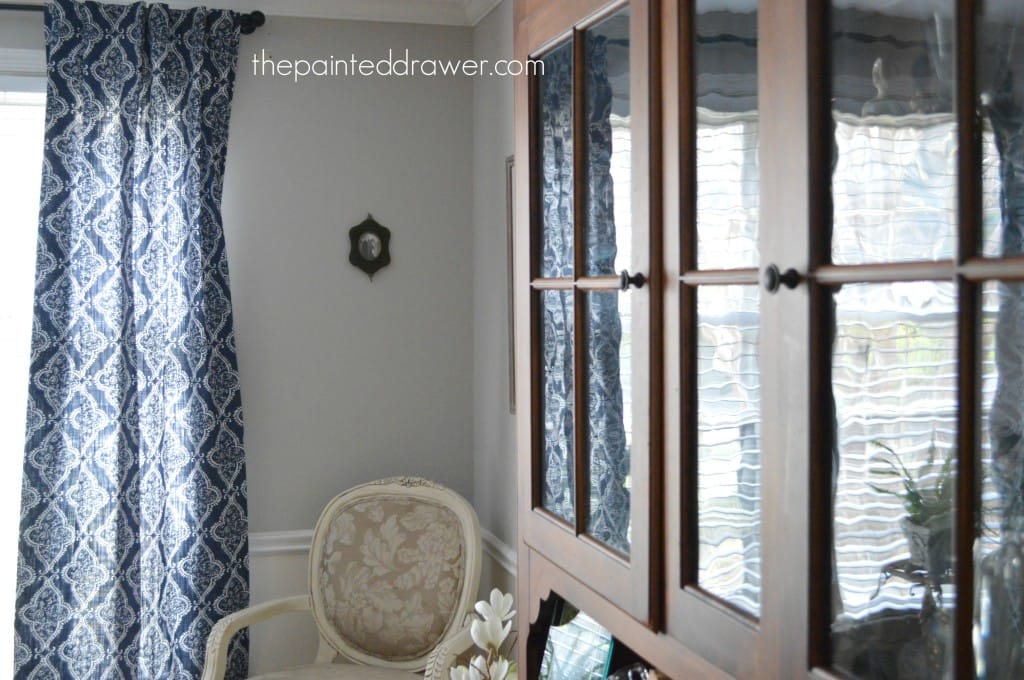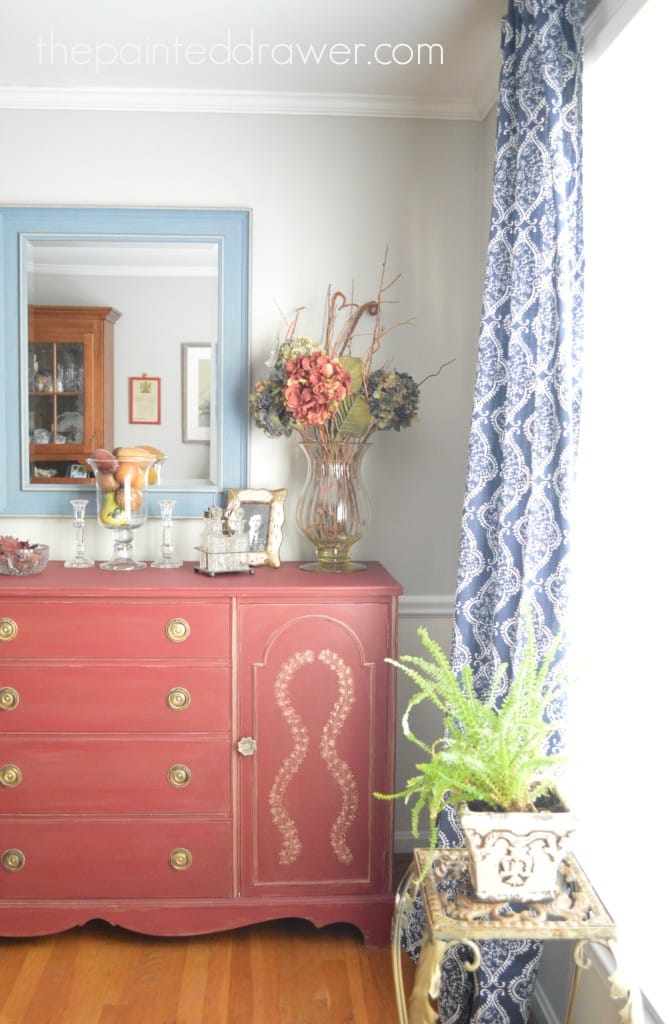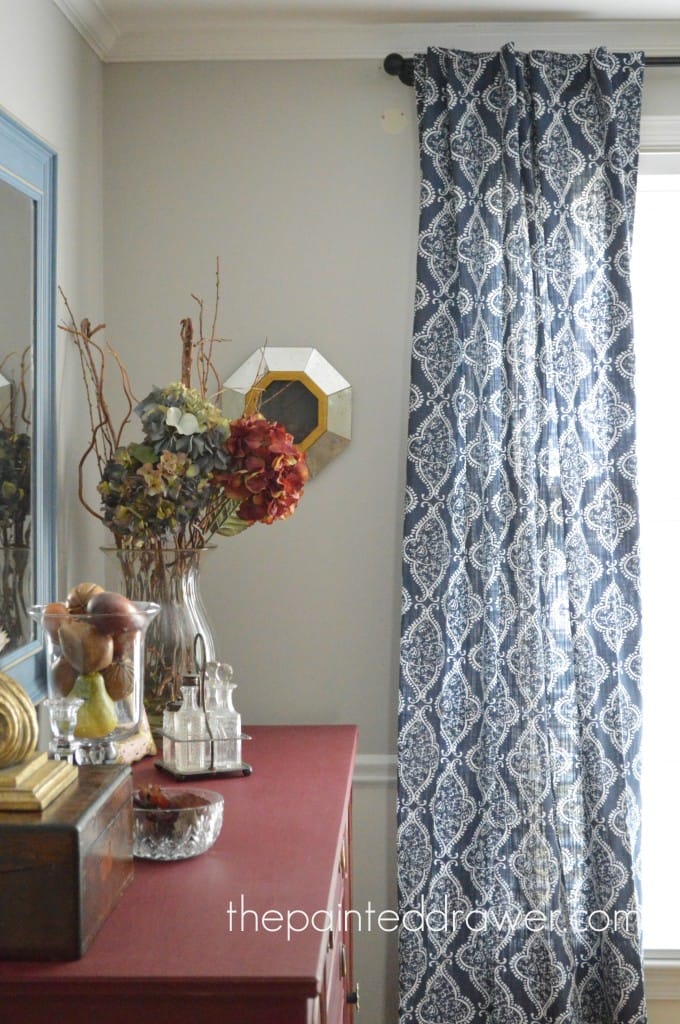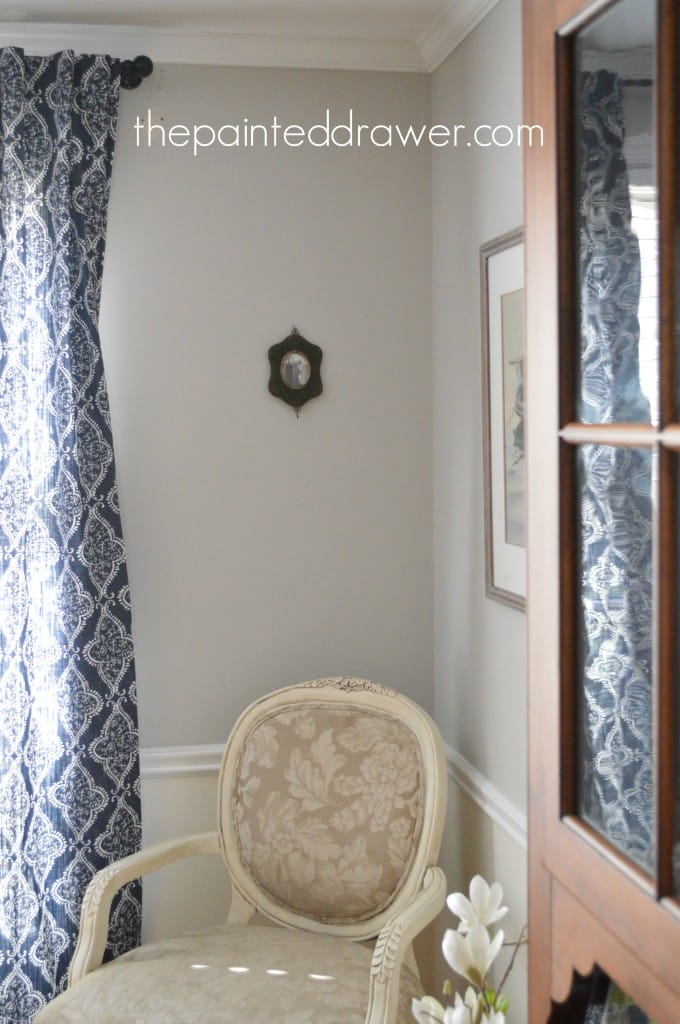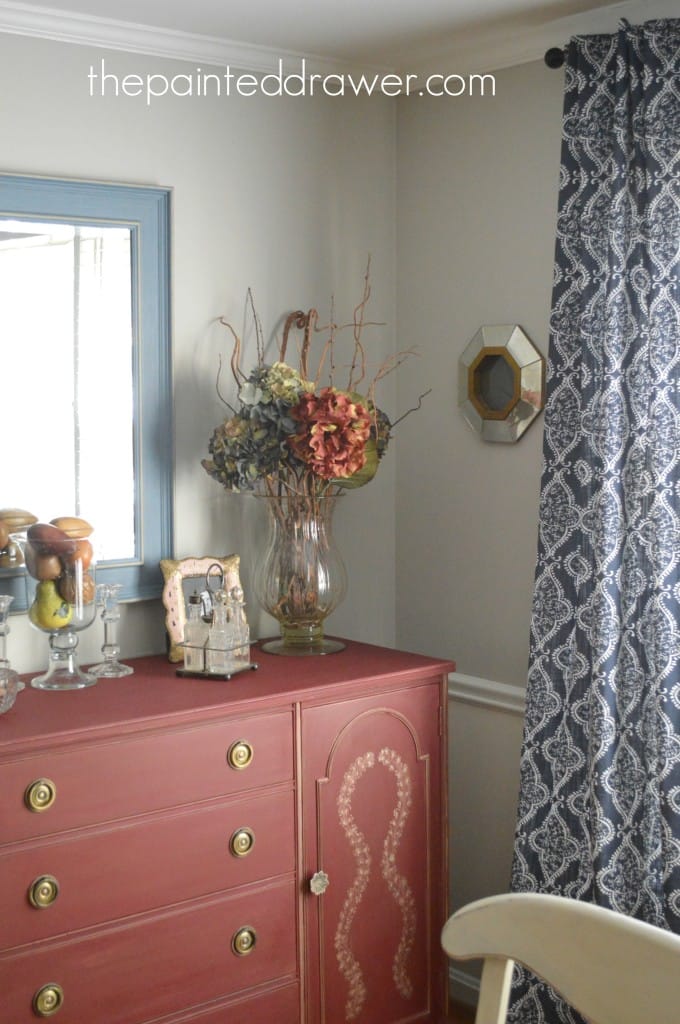 As of now, I have only painted the two armchairs white.  I am debating whether or not to paint the others and/or to paint the skirt and legs of my table.  I can't decide!
Join the Fun! I Always Love More Subscribers!
Linking To: