Today I am participating in the "Tour through Blogland" that has been making its way around the blog world.  I was asked to participate by Jamie over at Anderson & Grant.  Jamie's blog is terrific.  She shares great DIY posts full of crafty ideas as well as yummy recipes to try.  I  enjoy her blog and was pleased she asked me to join in the fun.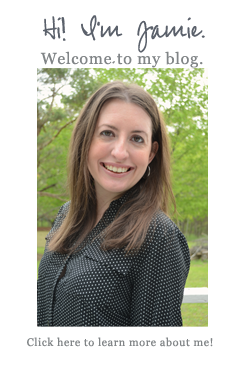 Jamie sent the following questions and asked me to post my answers.  OK, here goes!
1.  What are you currently working on?  Well, I am always working on many projects at the same time.  At the moment, I am creating an organized office space for myself upstairs in our old sitting room (this involves repurposing a great desk my mother found at a thrift store last year) plus I am getting started on a great large chest of drawers to list for sale. On my blog, I'm almost finished up creating the new Series section on my blog's sidebar.  Oh, I also have to bake a cake for my son's birthday tonight…whew!
2. How does your work differ from others of its genre?  Everyone has their own style.   I tend to lean toward faded white interiors but I like to combine that aesthetic with the soft, old English home.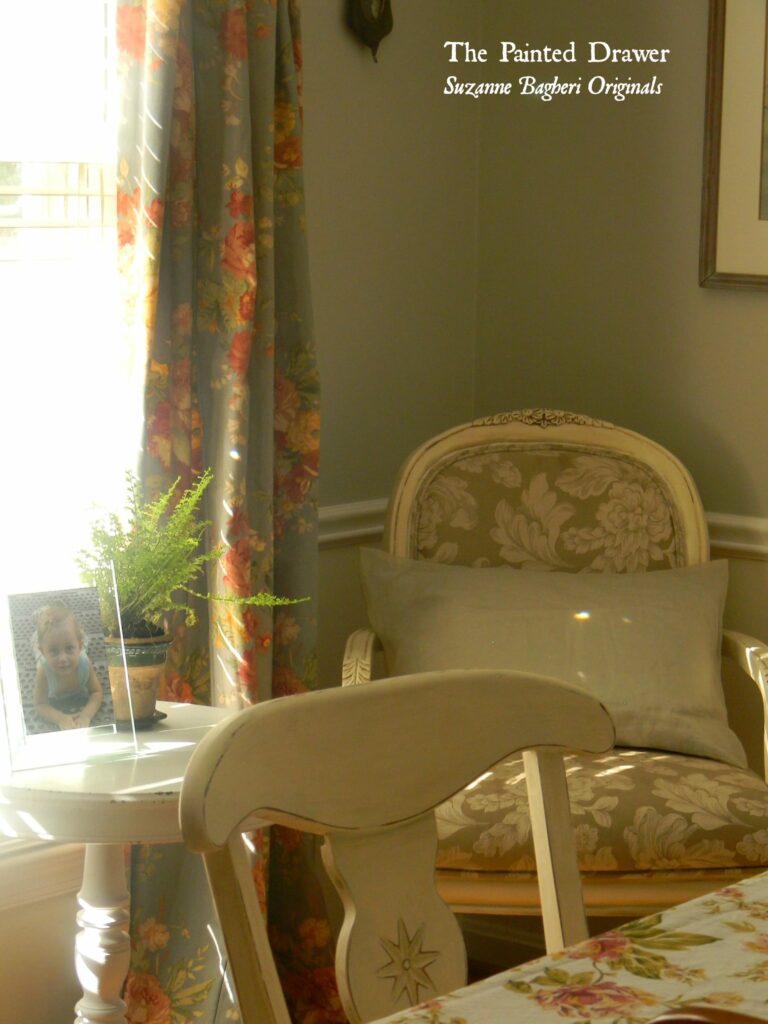 My work reflects this.  I use a softer palette but with pops of color at times.  I don't fight my pieces.  My work differs in so much as I listen to my pieces and how they speak to me. Both the color and the paint or technique I use depends on the lines of the piece.  They tell me what direction to take, i.e. masculine or feminine, farmhouse or more modern. They are a reflection of me and are bound to differ from others as we all bring something different to the table!
3.  Why do you write/create what you do?  It makes me happy.  When I was a little girl, I used to play for hours and hours with my big, old dollhouse.  I would take all the furniture out and then put it all back in again in different rooms.  Basically, I grew up and never stopped except now the furniture is all really heavy!  I also love to paint as nothing can create such a dramatic change to a room than a tin of paint can.  Sharing my work via my blog is so much fun.  I am an avid reader and writing is an extension of that.
"I am excessively fond of a cottage; there is always so much comfort, so much elegance about them. And I protest, if I had any money to spare, I should buy a little land and build one myself, within a short distance of London, where I might drive myself down at any time, and collect a few friends about me and be happy. I advise everybody who is going to build, to build a cottage."
― Jane Austen, Sense and Sensibility
4.  How does your writing/creating process work?  I just go with it.  Some painters like to start with boards and try their technique first before applying it.  That actually makes a lot of sense.  However, I am like the Edward Scissorhands of painted furniture.  I start and then step back and either change it up or add a glaze or a wax or a wash, etc.  This makes each piece an original and I learn a lot through the process.  The same goes with my blog.  I start my post and it just flows out.  No organized drafts, etc.  I take it one day at a time and just share what is on my mind.
Well, I hope that I answered the questions well enough!  I am now nominating two of my favorite bloggers to continue the Tour through Blogland.  They are to answer the same questions as I did above and share on a post.  Are they up for the challenge?
Robin of RPK Interiors
Darrielle of D.D.s Cottage and Design
I am now off to bake the aforementioned cake.  My son, Matthew is 16 years old today.  Yes, 16!  He is getting so old.  I must tell him he needs to stop because people will start to think I am, too 😉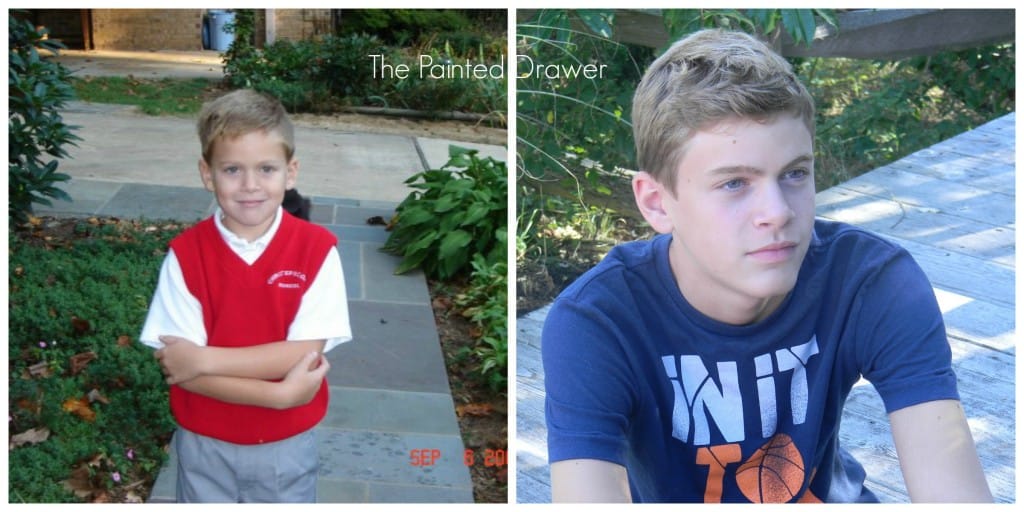 Join the Fun! I Always Love More Subscribers!