I shared how I used Citristrip to strip the deep layers of shellac off the top of an old vintage table.  I promised you pics of the tabletop after I scraped and sanded it back.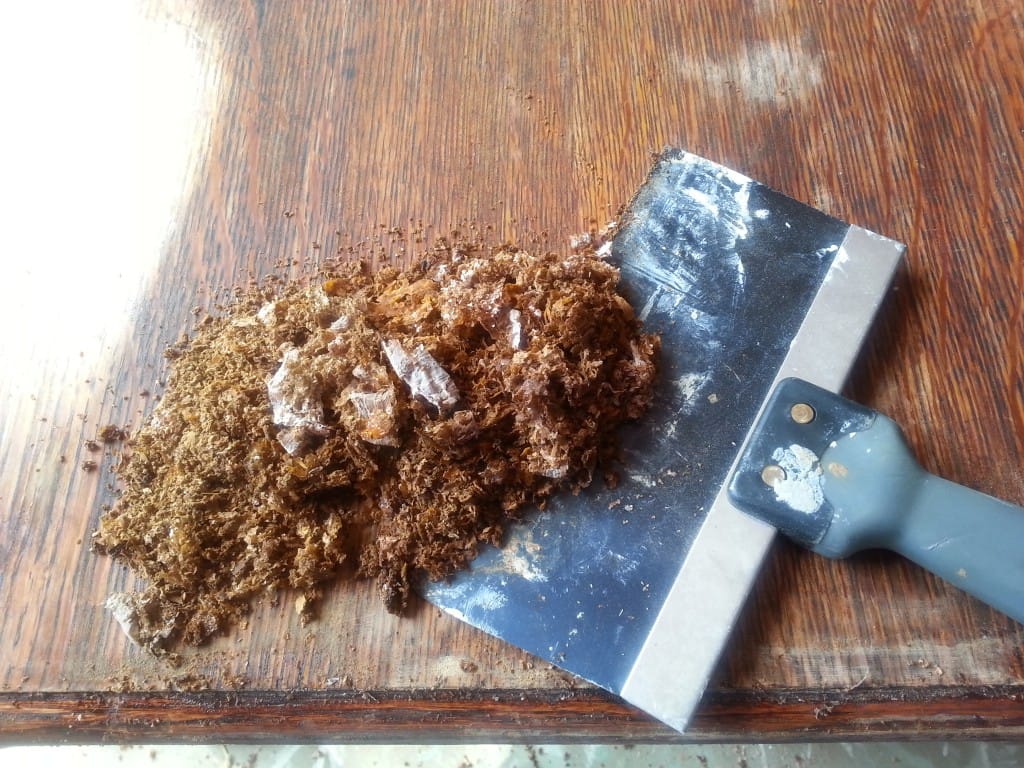 My tip: although Citristrip says you can leave it on for 24 hours, I would only leave it on for a few.  After the first coat and scraping, there were still parts of shellac stuck randomly on the top.  I applied another coat and let it sit overnight.  It left marks the second time where it had time to really absorb into the wood.  My fault as I should have left the first coat on for a long time and not the second.  It was all ok after I sanded it back because I wanted the old, rustic look anyway.  If I had been going for a sharp look, I would have been annoyed at myself.
All in all, I think it is a great product.  It made the process of refinishing a top that had a thick coat of lacquer on it much easier and it had no harsh fumes.  I did use gloves per their instructions and I used a mask when I scraped off the old shellac.
Here are the pics I just took in the garage.  I sanded it back and used General Finishes Gel Stain in Nutmeg and their Halcyon Blue on the bottom.  I hope to finish the bottom tomorrow and post on Thursday.  Until then!
(The dark stain has nothing to do with the Citristrip.  It is just a super deep stain that will never come out.)