I spent the day today out and about with my mother hunting for treasures and found a ton!  Such a great day!  The time has flown by and it's already late in the day.  In lieu of a new post, I thought to share "Selling from a Shop" which I published last year.
Many people have asked me if I sell from a shop and have retail space somewhere. I did for a while. The shop was in Lucketts, VA.  After I left, I wrote this post on the pros and cons of selling from a retail space. I believe it applies to selling out of any space – be it an antique mall, flea market or from a small, specialty store. I hope it answers a few questions and gives some insight to those of you who may want to start selling and are contemplating all the different avenues to do it through.
---
Original Post: April 15, 2013
Last summer I was very excited to begin renting a space in a shop called On A Whim, in Lucketts, VA.  It seemed like the next step in the process of starting my own business.  I started last August and made the decision to leave in January.  I thought I might share my experience with being a vendor in a store.
Having your own storefront is a lot of work!  It takes so many hours to keep it stocked and your books organized on what sold/when.  Even a smalls space requires a lot of time and energy which took away from other aspects of my business.  Every week I needed to load up my van and drive the 50 minutes to the store.  I would then spend the entire day unloading and rearranging the space.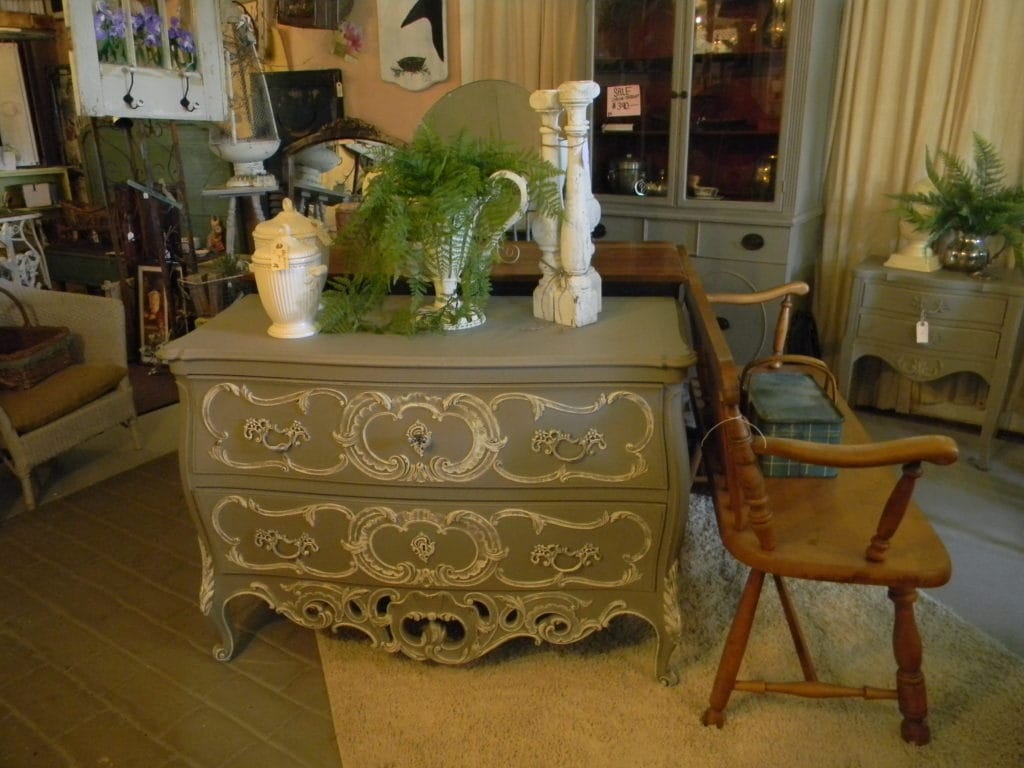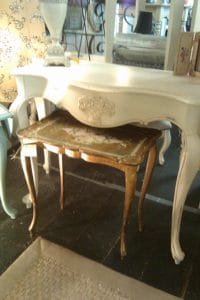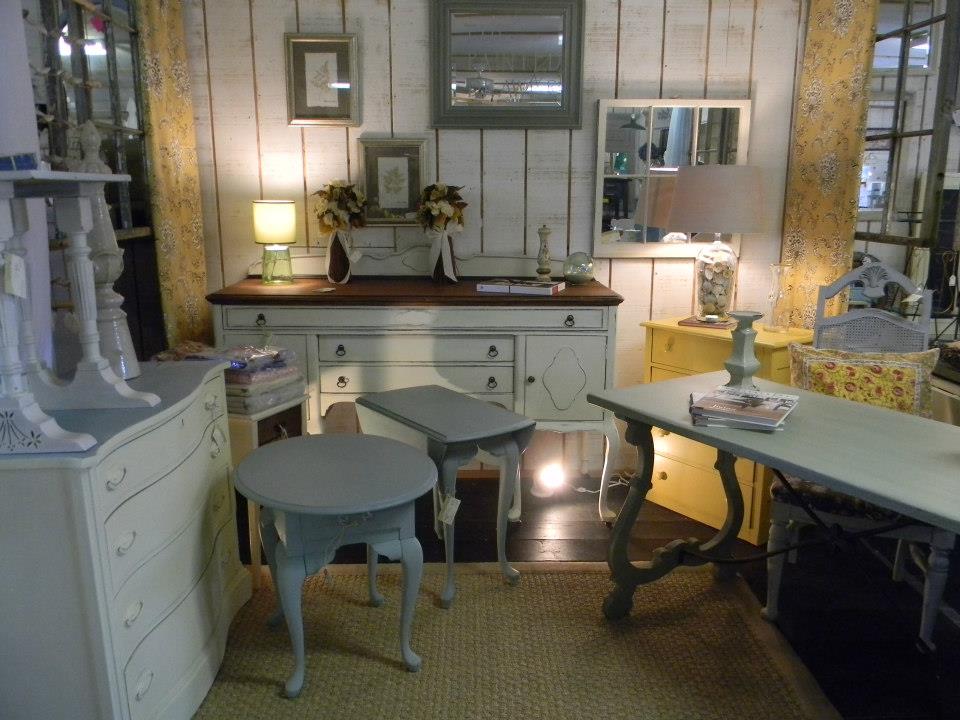 When you are a vendor in a large shop it is difficult to get your vision across.  All of your creative works are in the midst of many others.  There is so much to see and it takes a lot of talent to really be able to showcase your own style.  I also found that having to have a certain amount of stock every week really hampered my creative spirit.  It became more of a slog to get it done in time to take out there and not an enjoyable, creative outlet.
It is also quite stressful to make the rent every month and for me, the travel time to and from was difficult.  Although a very pretty drive, racing to pick up my 3rd grader on time was really not fun!
The positives about being a vendor is having a space to keep all of your pieces (as opposed to your living room!), meeting fun, creative artists who have the same interests as you, feeling part of a team and, of course, seeing that 'Sold' sign on your piece!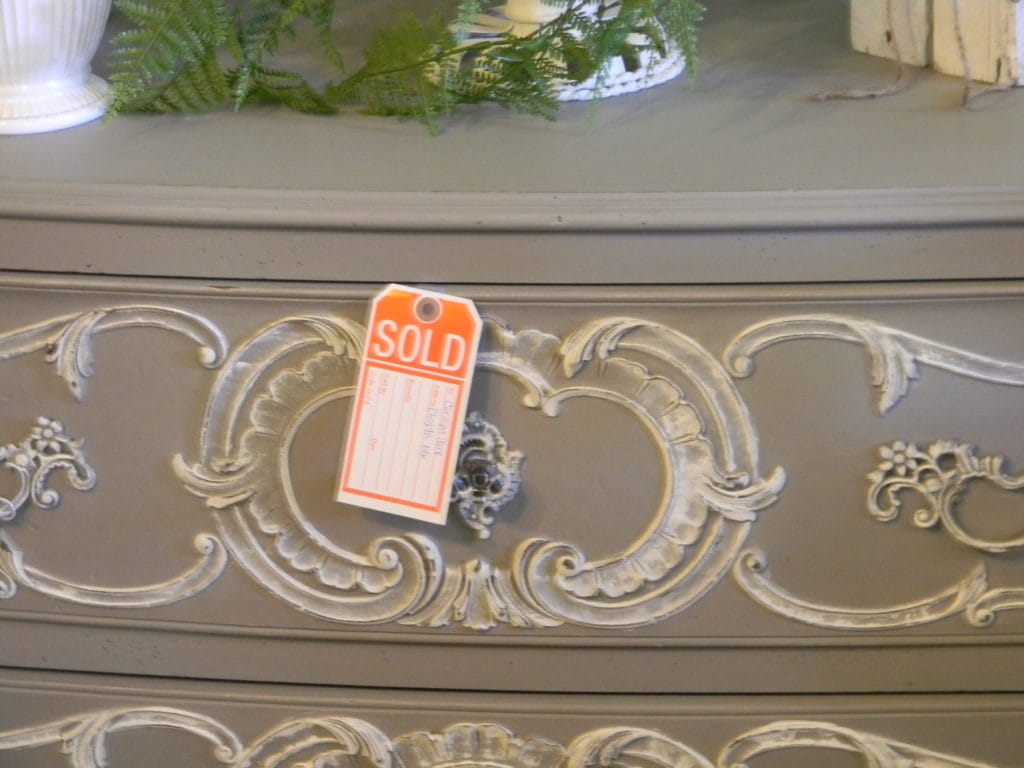 If you are just starting out, it gives you the ability to show off your talent to a larger audience, meet others in the business who may turn out to be valued connections, and gives you more clout and prestige when creating a customer base.
I'm happy to say that after debating all of the pros and cons in my head, I am pleased with my decision. Everyone must do what is best for themselves and in my case, I happen to be very content running my business from my home.  I now consign pieces to On A Whim through Celeste who is The Annie Sloan Chalk Paint™ rep.  I love doing pieces for her in the beautiful colors and waxes that The Annie Sloan Chalk Paint™ line has.  I still have my main love, Etsy and am hoping to sell off of my website here as well!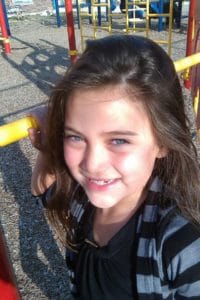 One door closes, another opens!
Cheers,
Suzanne

---
---
---
Join the Fun! I Always Love More Subscribers!