Vintage pieces have great detail.  It is always such fun to bring them out with paint – to make them really pop.  Here is my latest small table loaded with vintage detail.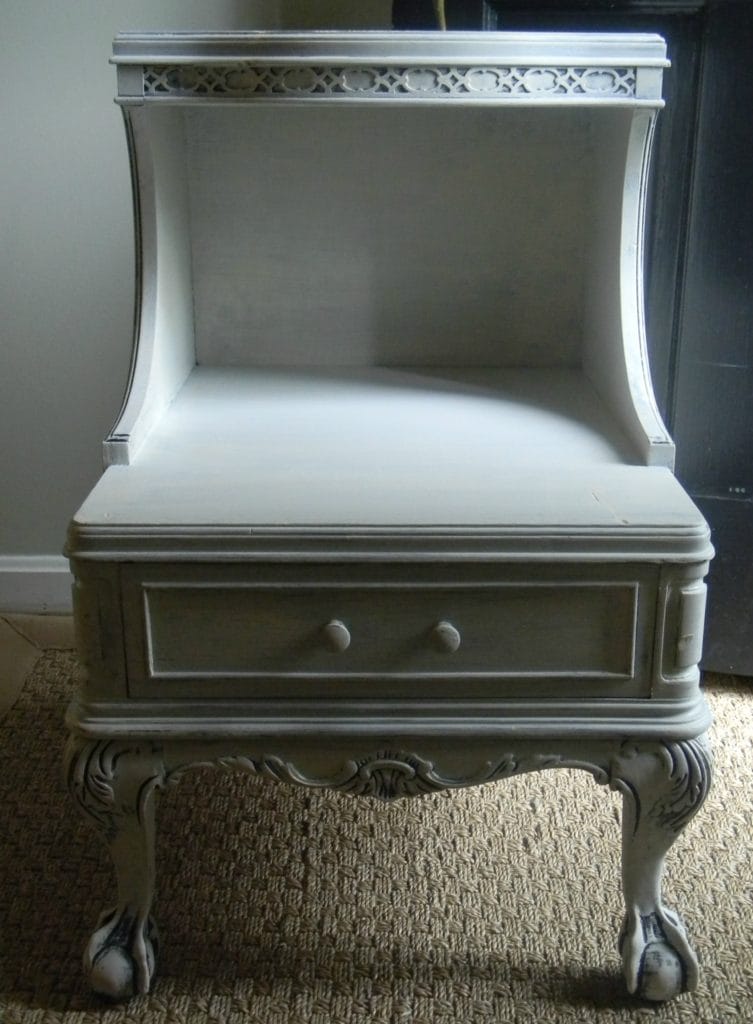 It has ball and claw feet,
etching along the top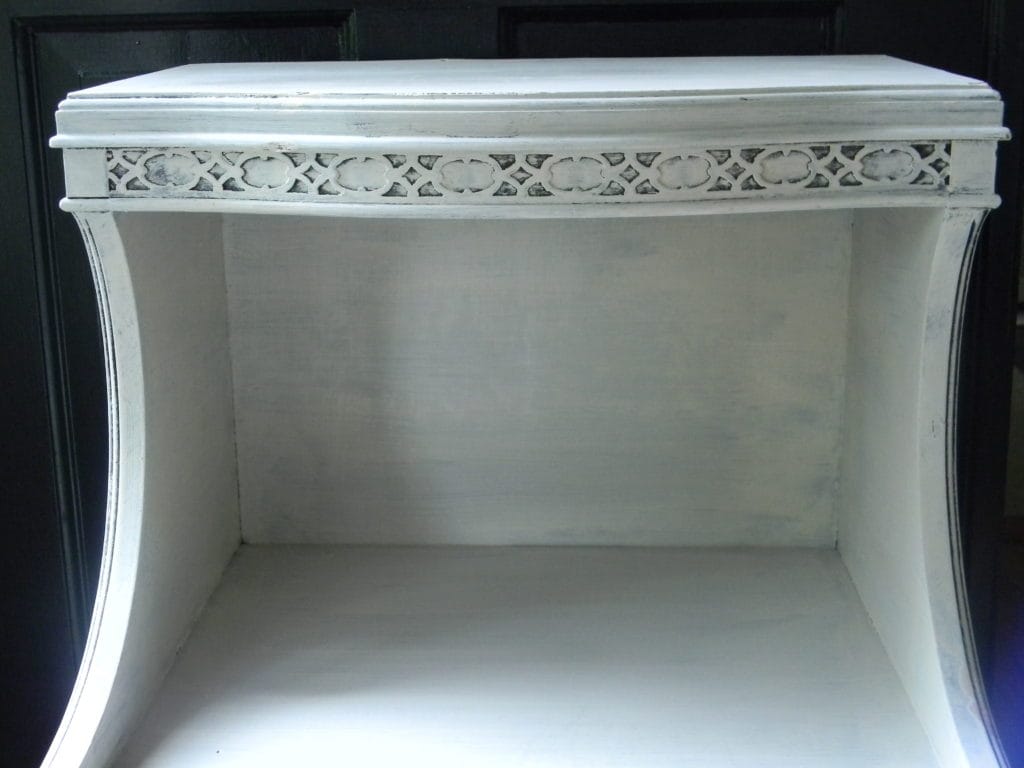 and lovely lines.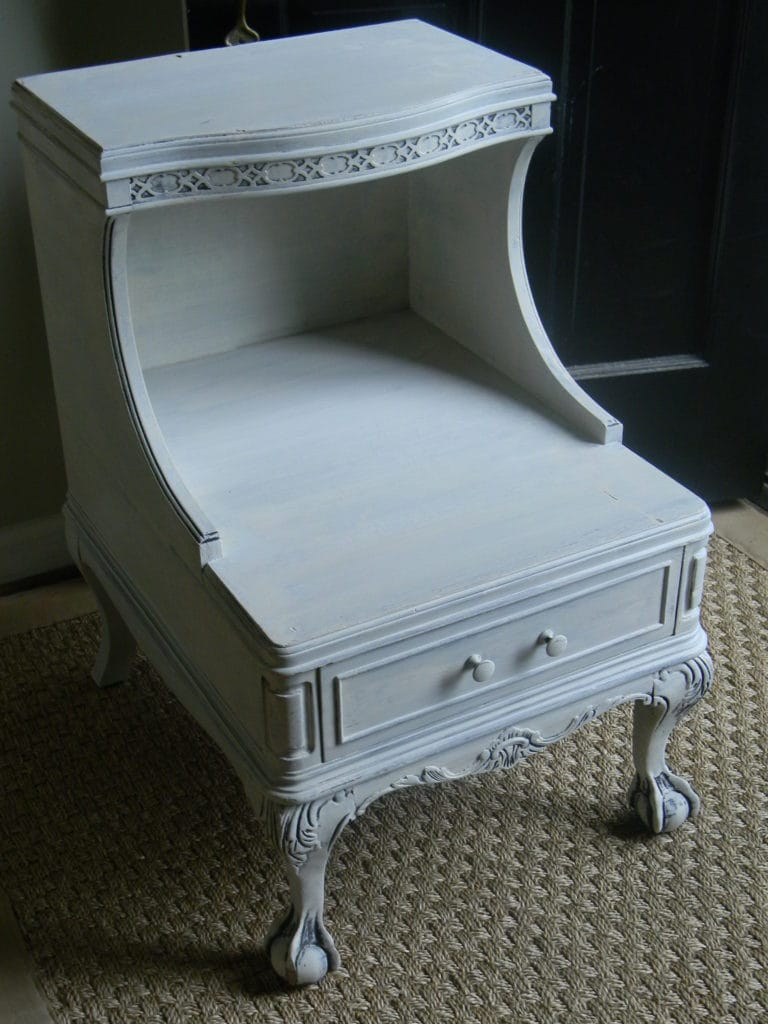 One more addition to my Favorite Finds!