Yesterday was my birthday and I spent it doing my favorite thing – thrifting with my mother.  We found this chest in very poor shape but knew with a little love and a lot of wood filler and sandpaper, it had tons of potential.  So, into the back of the Prius (mother's car) it went.  When I say it was a tight fit, I am NOT exaggerating.  Getting it out was more difficult and my husband was less than impressed – he actually said they should have paid me to haul it away!  No vision! 
I have spent the day working on it and thought you might enjoy the before pics.  The door was broken but I believe that I have managed to fix it. 
I hope to finish it tomorrow and bring it to Lucketts.  It has a great thick slab of wood on top and I'm thinking of sanding it down and leaving it natural.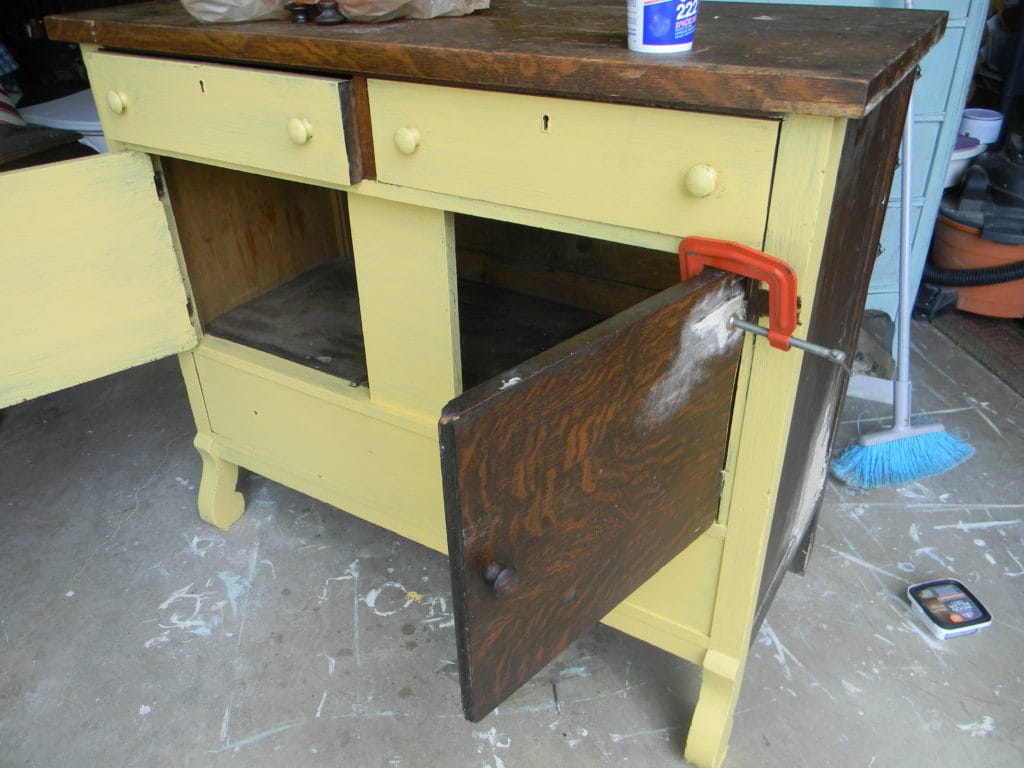 Another project is this gorgeous, big and super heavy (no joke) coffee table with a lot of detail that will be distressed to make it pop.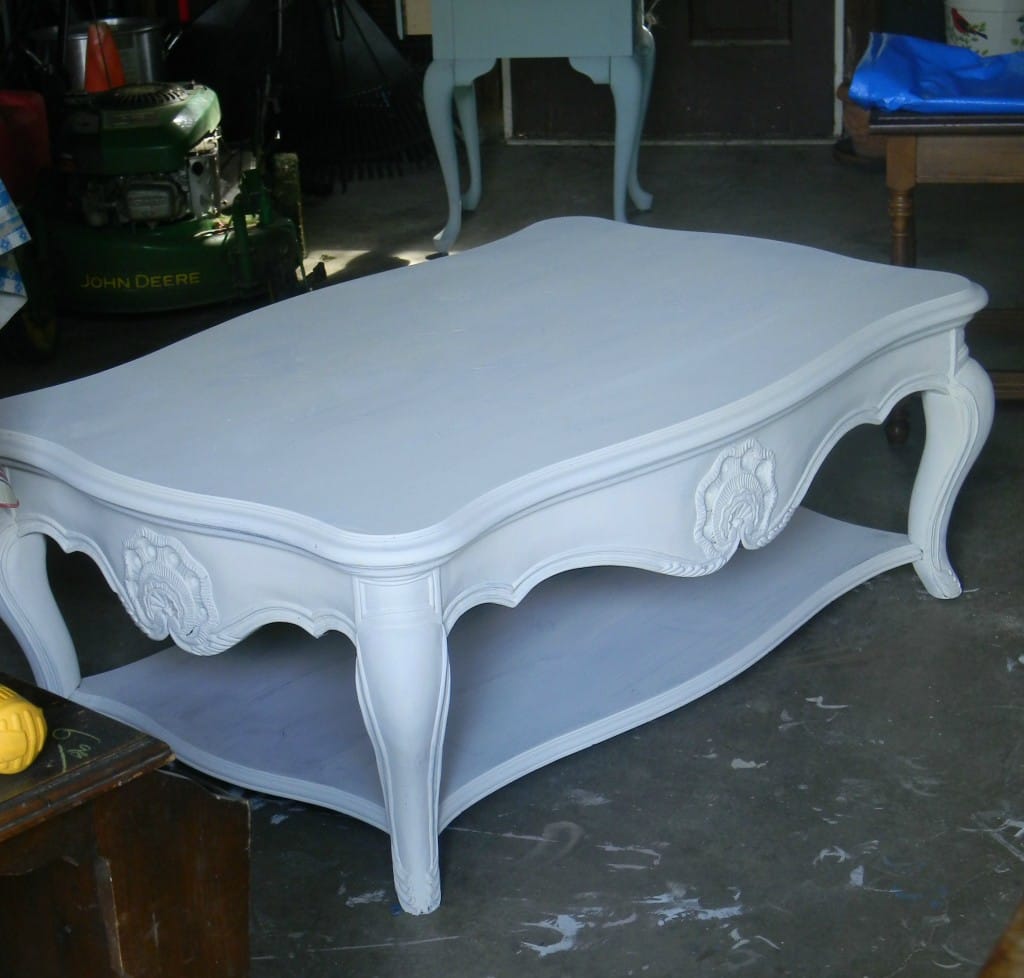 I can't forget this sweet French bed in grey.  Another project almost done.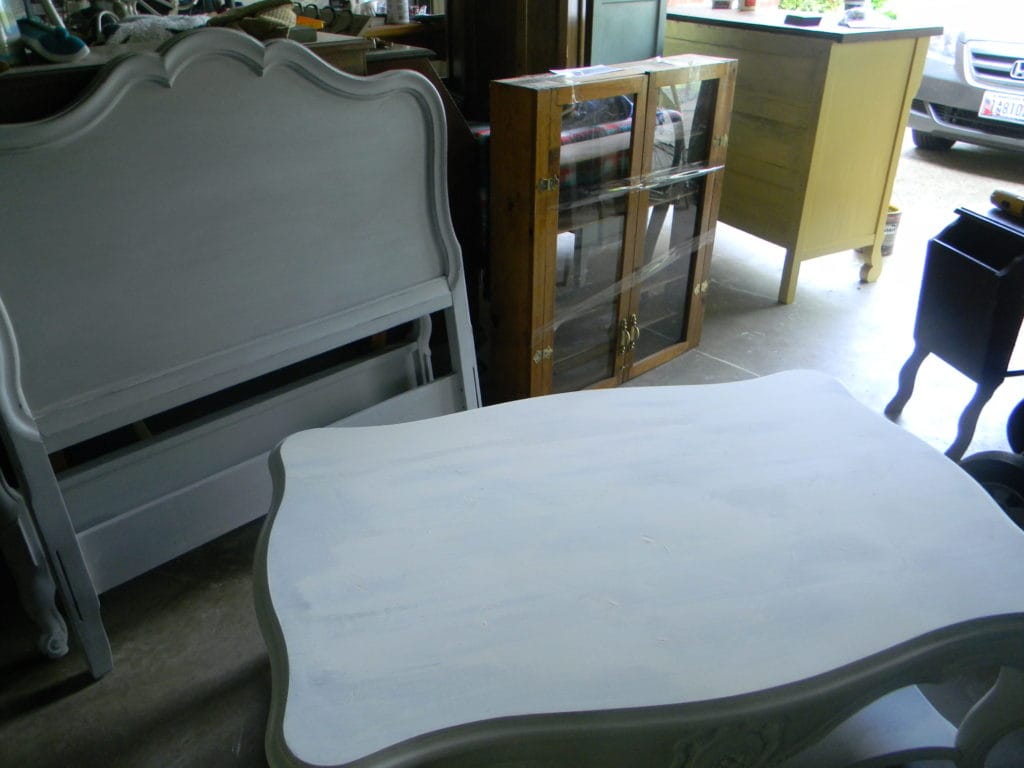 There is one more large cabinet to do, a few smalls and hopefully I'm done for the Lucketts Fair.  Have a great weekend!