This is a very old cabinet that I found on Facebook Marketplace (where I spend all my free time!). I picked it up last spring and have been using it in my own home for storage. I knew that I didn't want to paint the wood, because it has this great, old patina to it. It did need a pop of color, and I decided to add some to the interior.
I just returned from a trip to London, where I dropped my daughter off for a semester abroad. That trip alone is an entire blog post, with changing accommodations and lugging huge suitcases around the city. Needless to say, I am VERY happy to be home and back to painting and creating!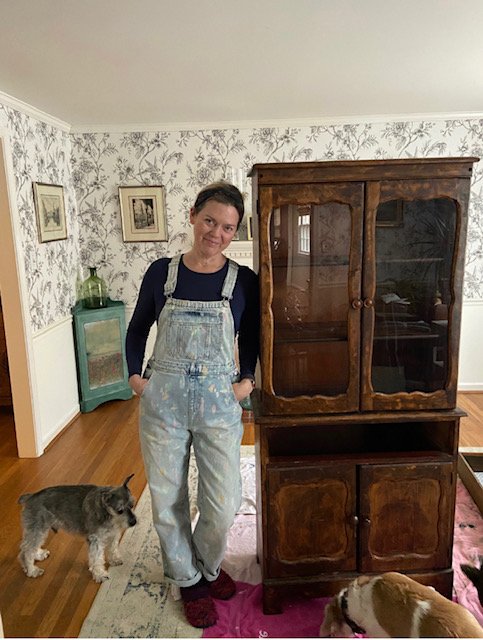 There I am with my dogs and in my happy zone! You can see that the cabinet is pretty interesting. I really like the curves around the glass work and the inset of the doors.
For the outside, I used Dixie Belle Hemp Oil. I just poured some on a soft cloth and wiped it down. It gave the wood its luster back. For the interior, I used Dixie Belle Chalk Mineral Paint in the color Savannah Mist. I then added their decoupage rice paper in the pattern Native Rose. I faded in the sides of the paper with a color wash of the Savannah Mist. I used the Hemp Oil to seal my chalk mineral paint – I am telling you, I LOVE the hemp oil.
Here it is now!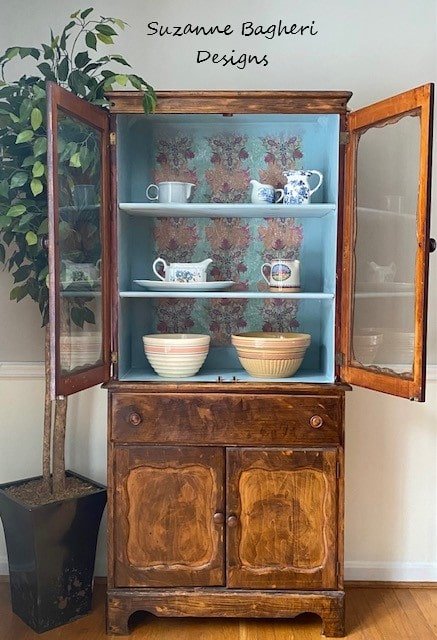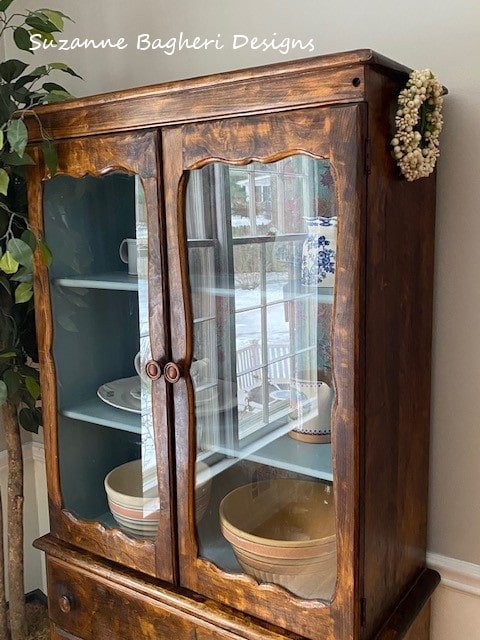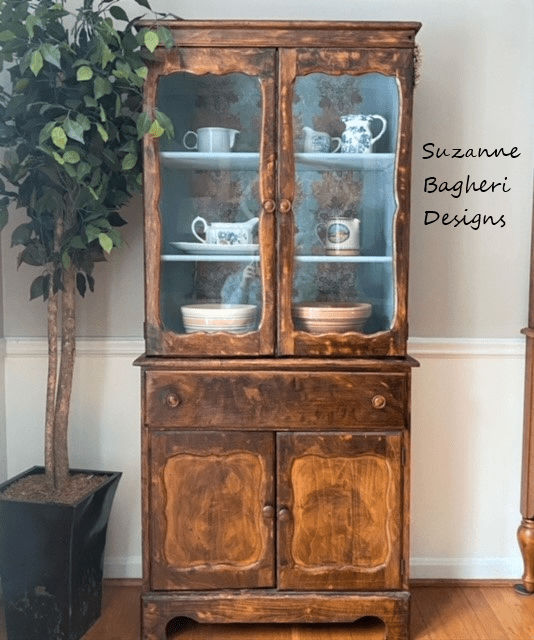 I'm very happy with the result. I am listing this piece. If you are interested, please head over to my shop for the details!
Now on to my other HUGE project, which is our fixer upper on Maryland's Eastern Shore. The house is in Secretary, MD on the Warwick River. I am trying to document what I can about our DIY journey! You can find those posts HERE.