When I began selling my furniture online, I realized that staging my pieces for photography was essential to creating a strong online presence. At first, I only had my own decor to use but I quickly realized that was not enough.  I found that the best place to find interesting decor to stage furniture was at the thrift stores.  Not only is it inexpensive but the thrift stores always have items that are weird and sometimes pretty wonderful!  I always am on the lookout in the thrift stores for pretty decor to add to my staged photos.  I keep all of my items in my workroom and bring them out for the photo shoots.
Here are a few examples.
Gold corbel and frame (French Linen and Gold Dresser) (Provence French Blanket Chest)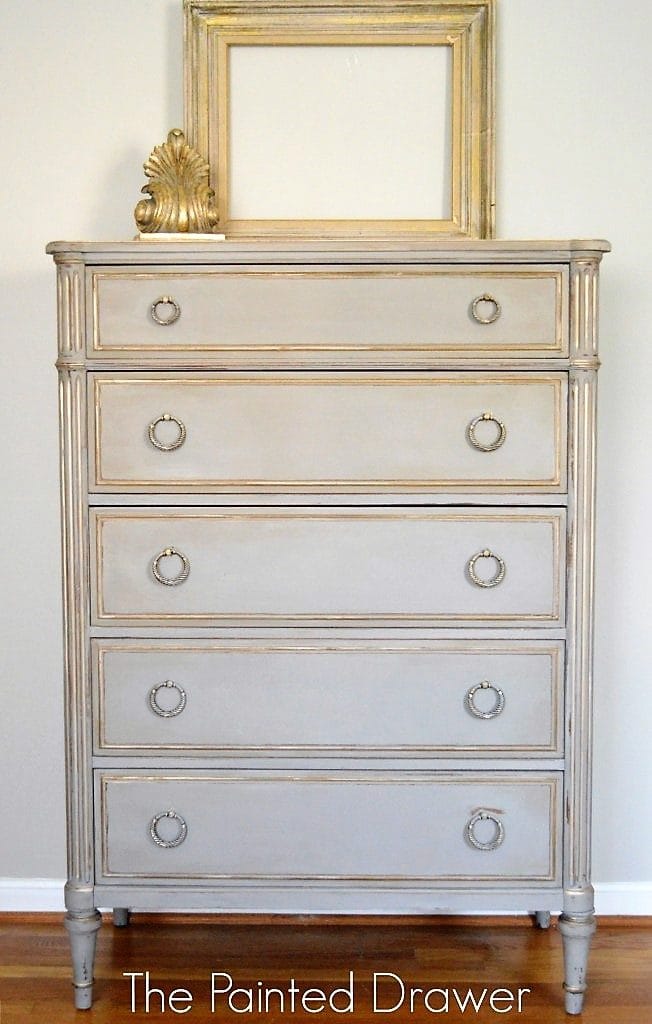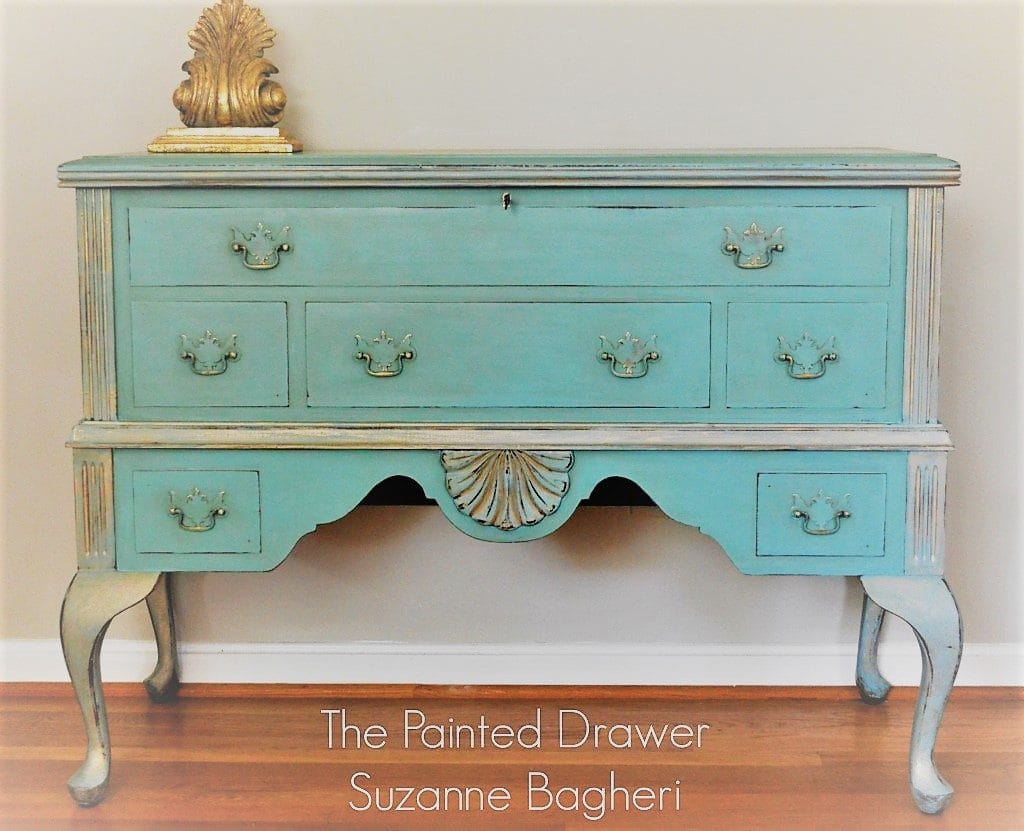 Baskets in any shape and size with added faux flowers always look pretty (Lily's Armoire), (Lane Blanket Chest) (French Country Desk)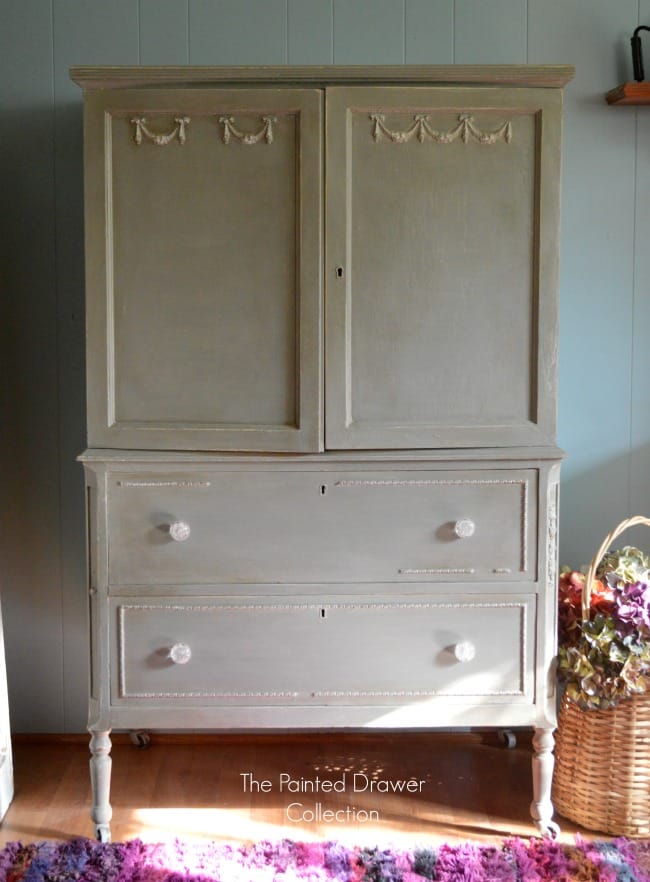 A vintage suitcase was a really great find (Black Pepper Dresser)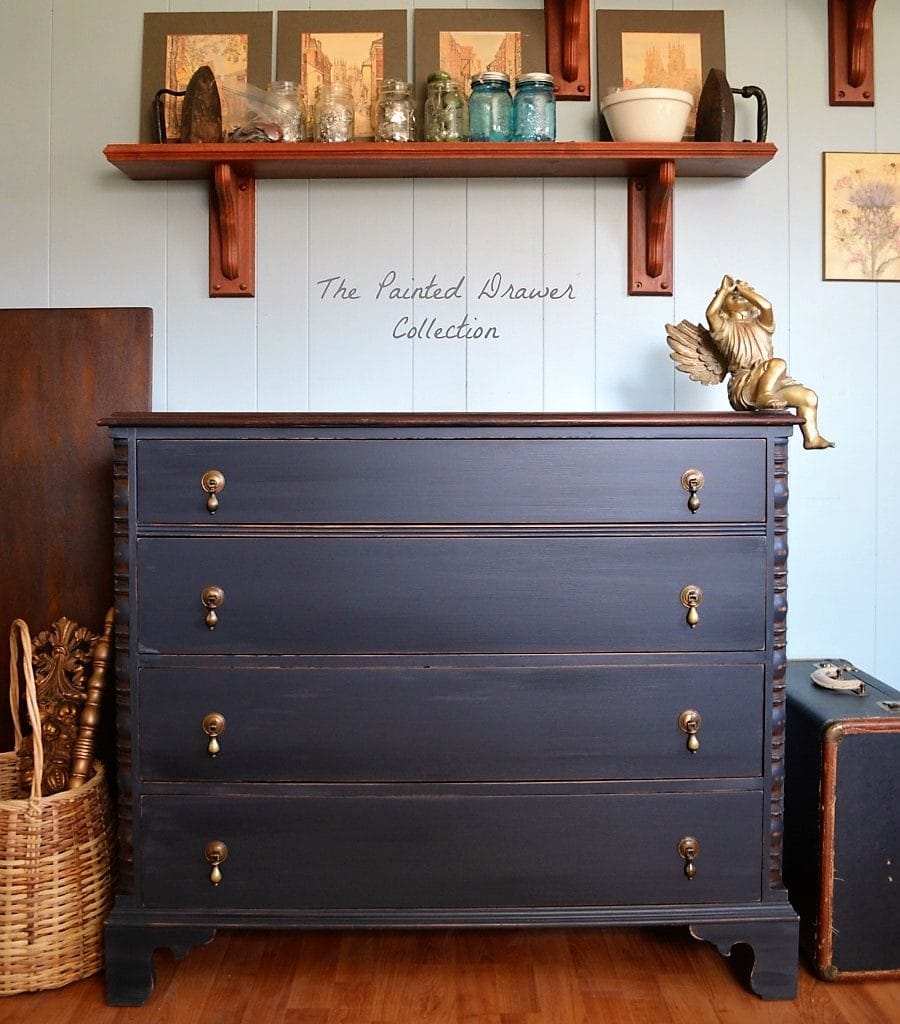 Vintage prints or artwork (Vintage Wardrobe)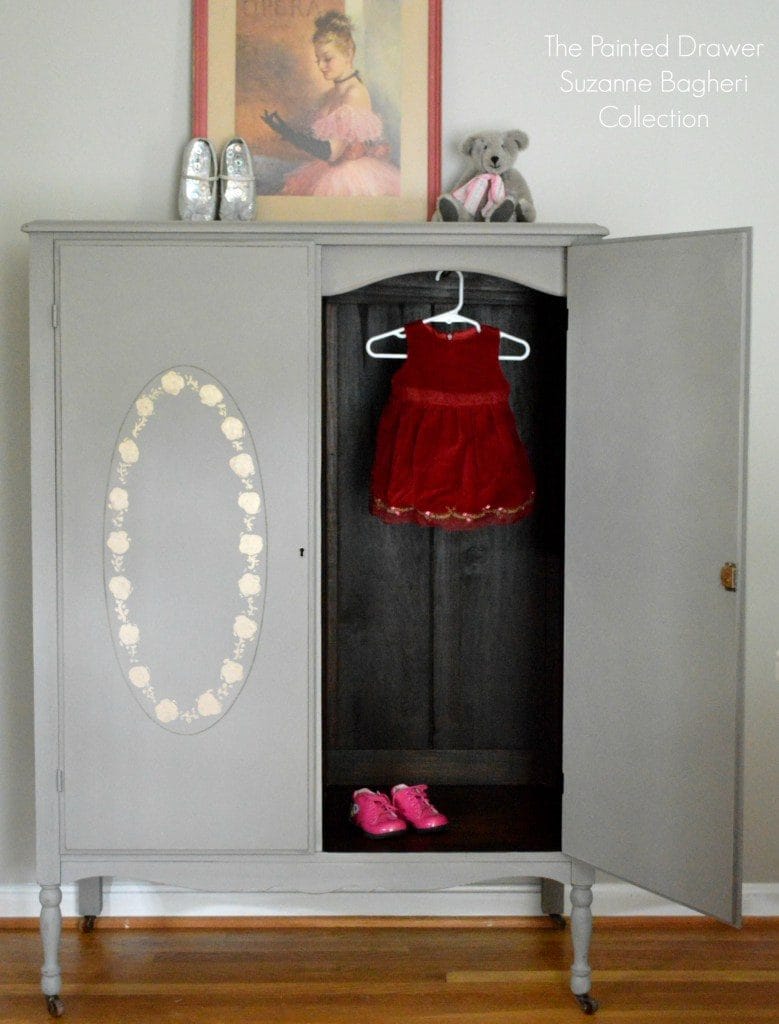 Both the artwork and the vintage ceramic jug in the Driftwood Desk pic are from the thrift store.
Crates of all shapes and sizes (Vintage Bow Front Dresser) (Midnight Sideboard)
I have a thing for vintage globes! (Provence French Country Desk)
Mirrors are always a great thrift store buy, as was this vase (Eastlake Peacock Blue Dresser)
Glass bottles are my favorite scores (Orange is the New Black, Cedar Chest Reveal)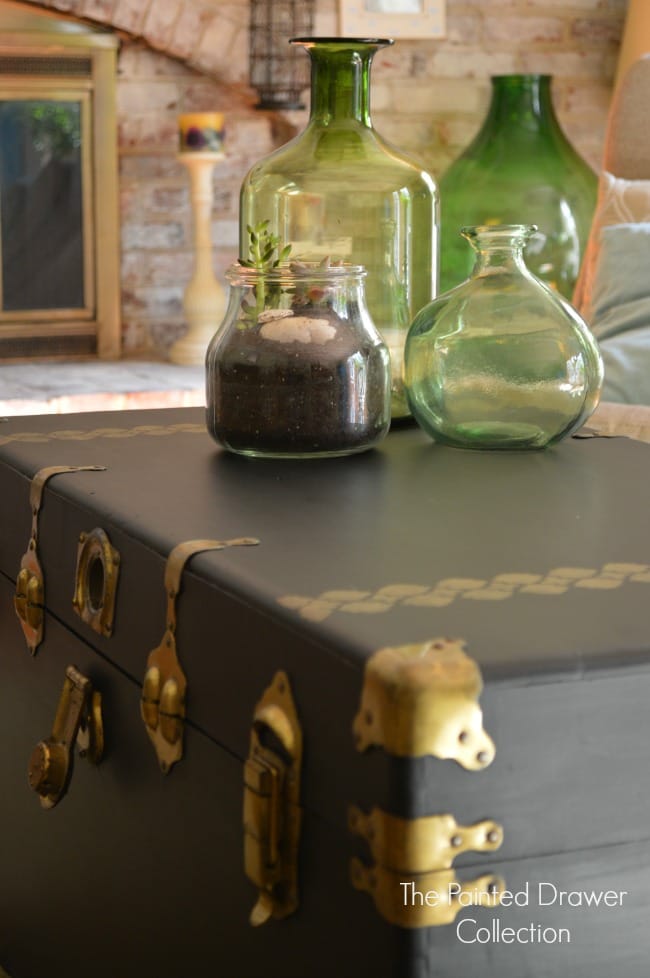 These old shutters were actually purchased at the Lucketts market and have come in handy many times! Books are also a great staging prop. (Spring Buffet) (Rembrandt Red Buffet)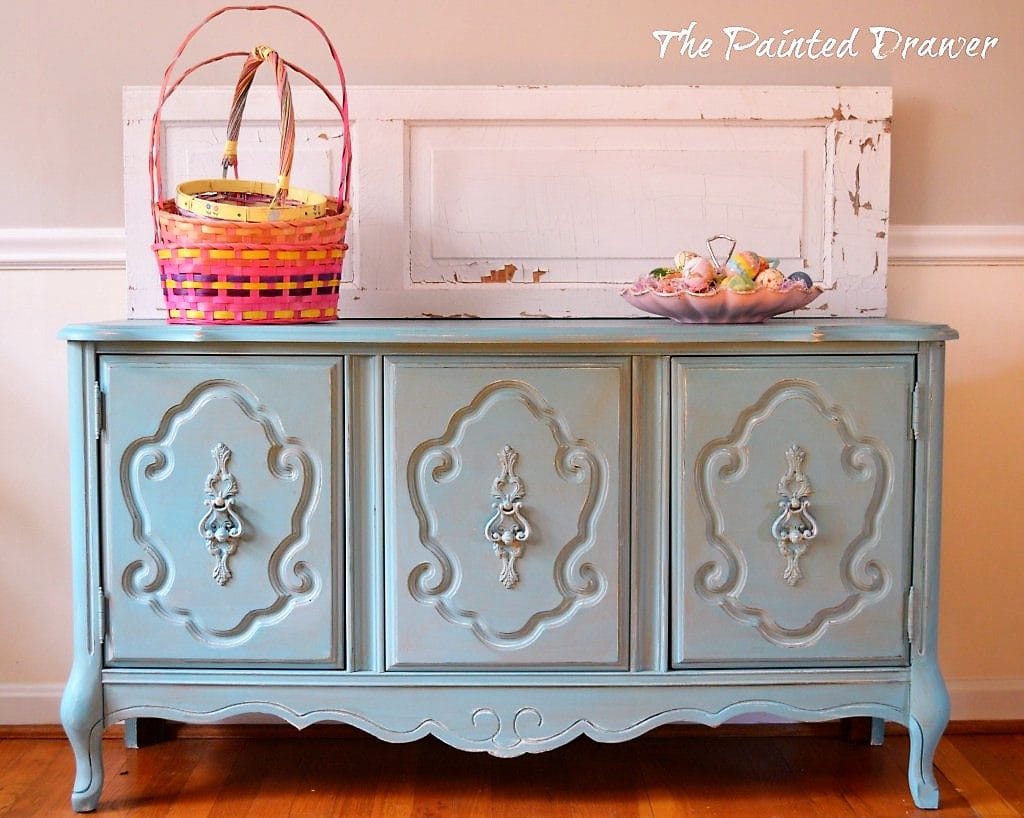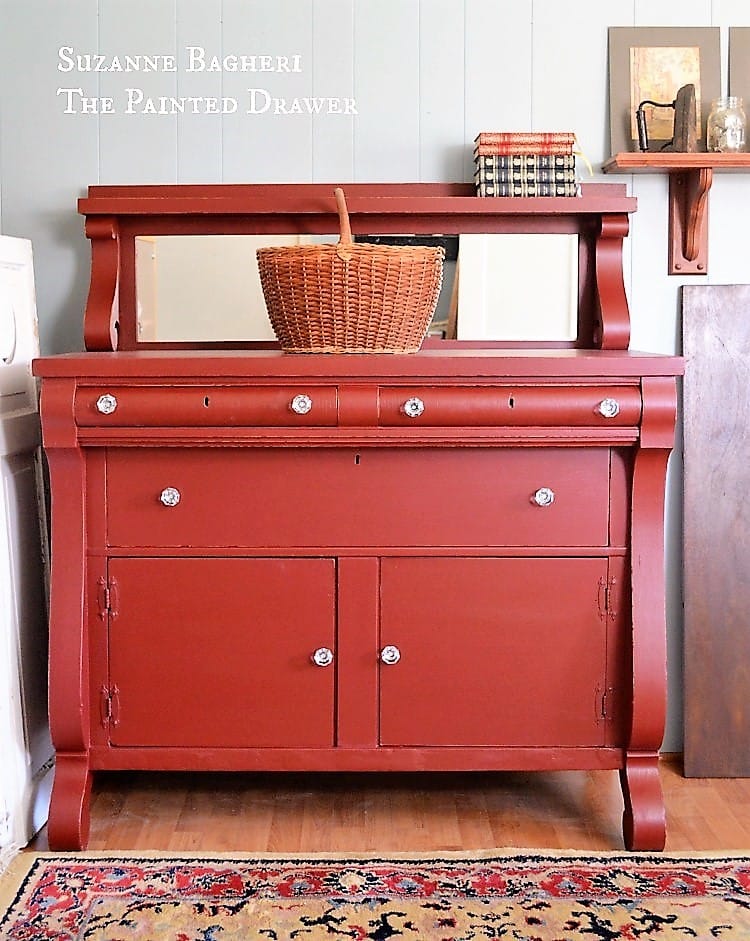 I used to decorate my house with all of my finds but my home started looking like a thrift store, so into my workroom they went!  A little goes a long way with all of my little treasures 🙂