Simple Mason Jar Decor
This is the easiest little project to share – simple and extremely budget friendly!  You may be tired of the ever present mason jar decor (it's everywhere on Pinterest) but these are worth a quick share!
I made these to stage the Vintage Glam Chest and love the look of them.  I took one faux stalk of white flowers from AC Moore.  Using wire clippers, I clipped the stems off the branch and popped them into clear mason jars.  Easy peasy. I decided to declutter my mantel by taking down most of the family pics in frames that I've had up there for years.  I added the mason jars and it makes a refreshing change to the room.
So simple but I thought to share because hey,  I love pretty things!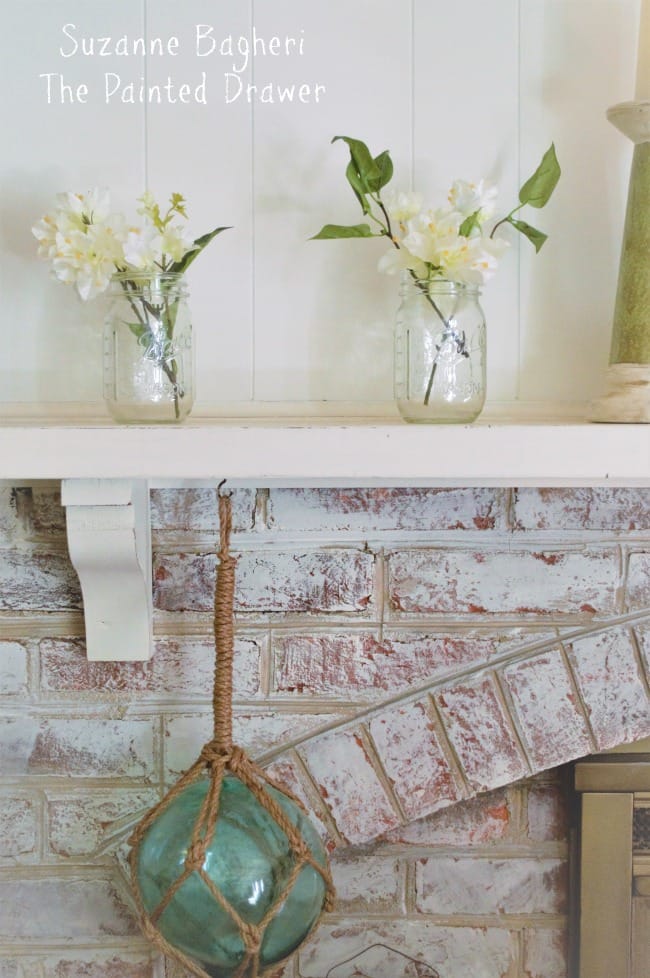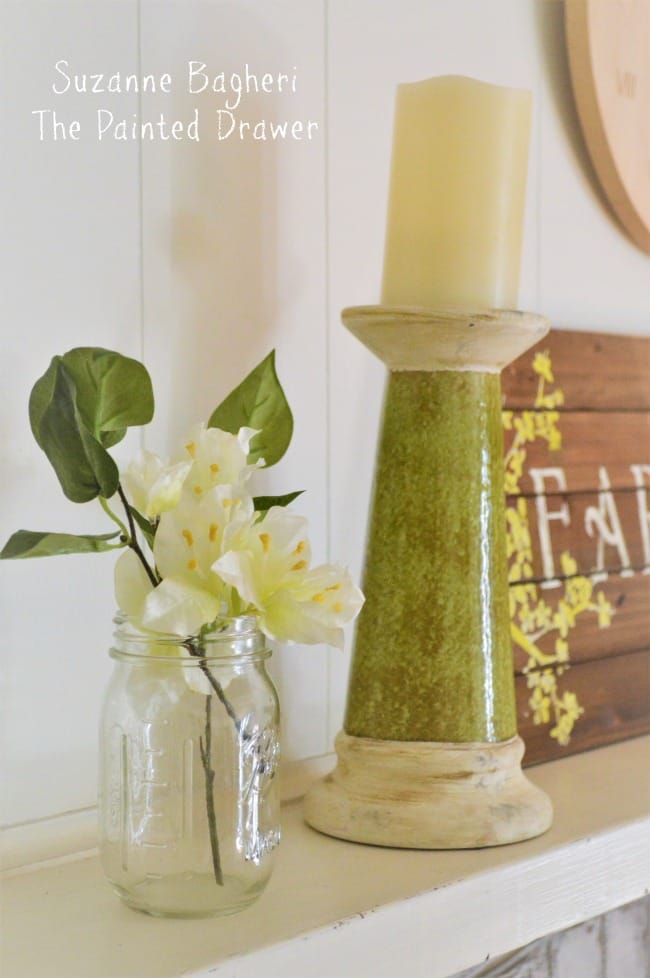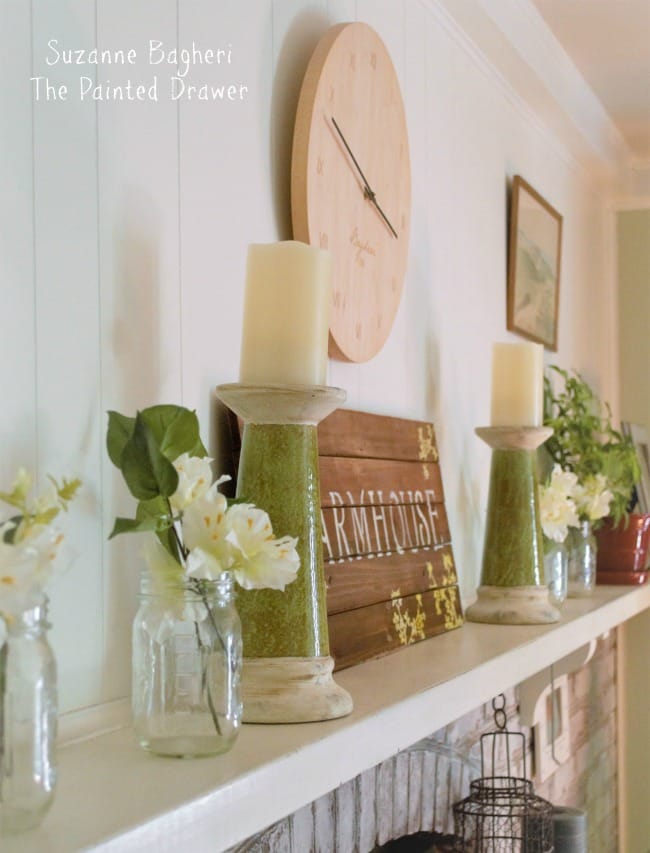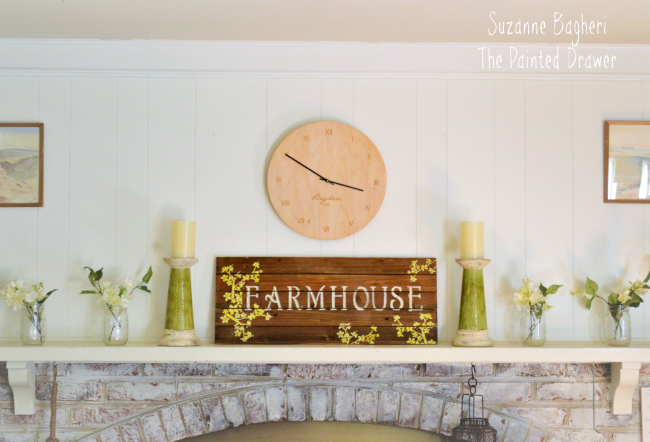 And on the Vintage Glam Dresser, below.
More on staging furniture for photographs in tomorrow's post 🙂