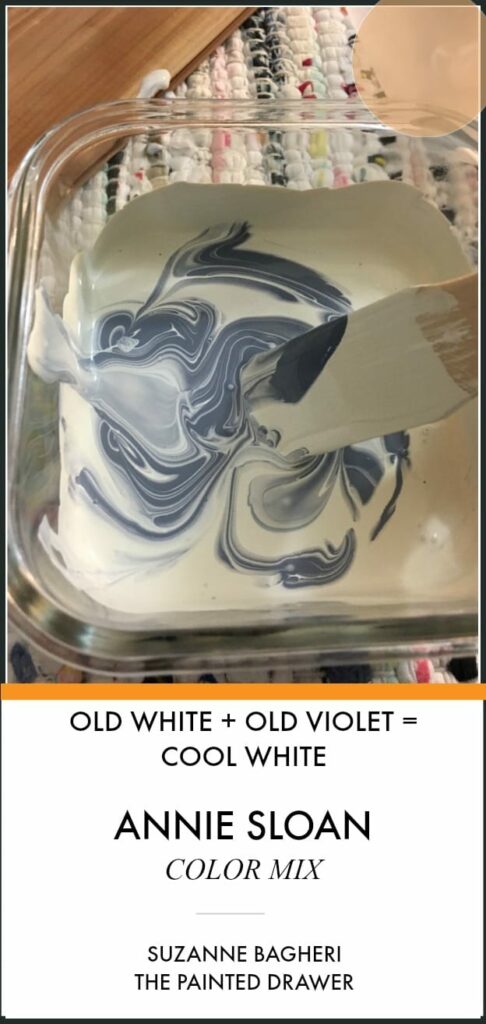 I have a great tip to share with all of my Annie Sloan chalk paint fans.  I only just discovered this myself, after all of these years!
I have a new client and I'm working on a very pretty chest of drawers and headboard for her.  She wants it in a bright white.  Annie Sloan Old White has too much yellow in it for her taste.  We are going instead with Annie Sloan Pure White.  It actually – believe it or not – is my first time using Pure White. I went to my AS stockist to purchase it and we started chatting about whites.  Anyhoo – she shared that if you take Old White and add a smidge of Old Violet it actually takes the yellow out of the Old White and creates a lovely, cool white.
I had to give it a try.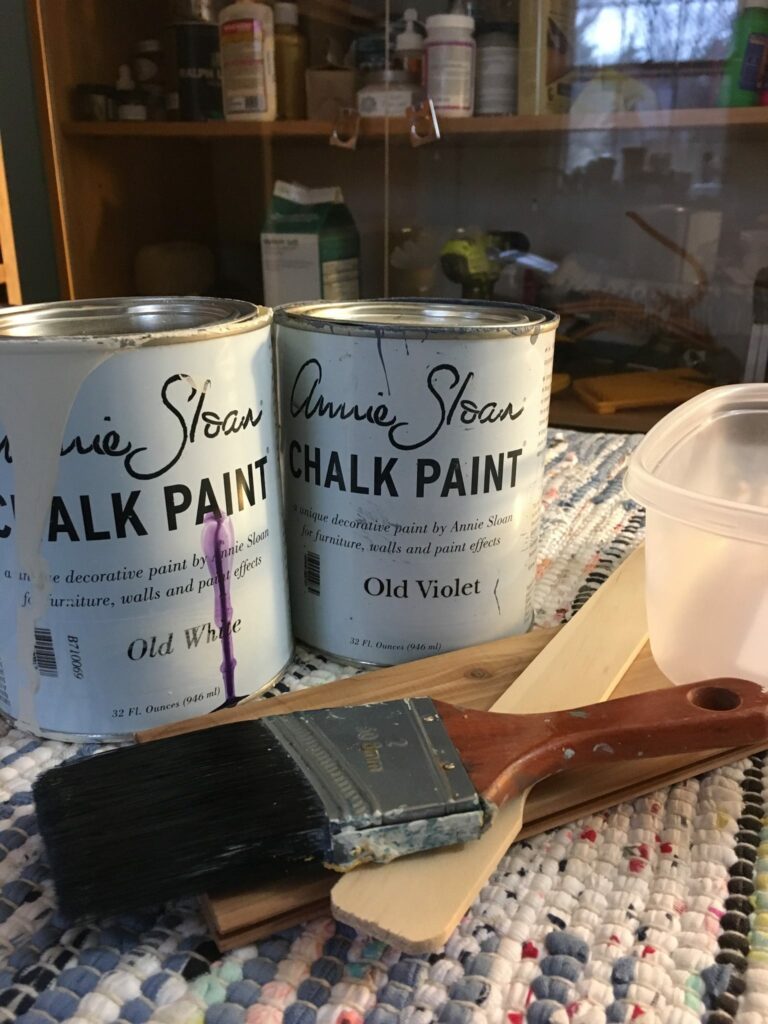 I poured a small amount of the Old White and took a guess on how much Old Violet to add.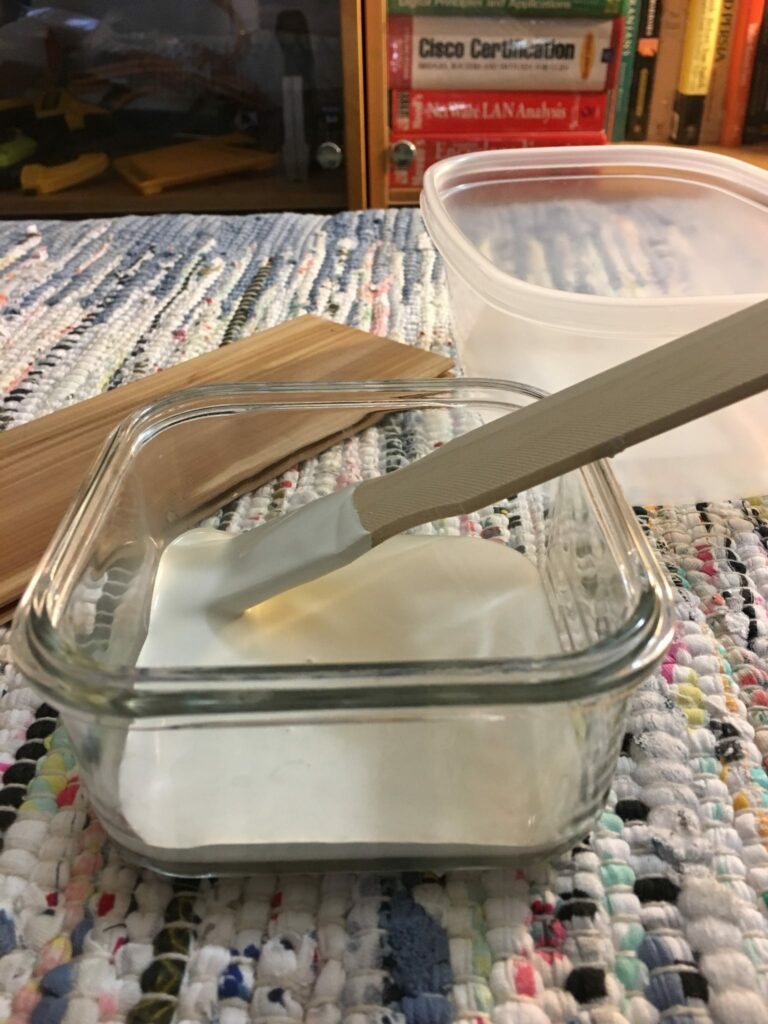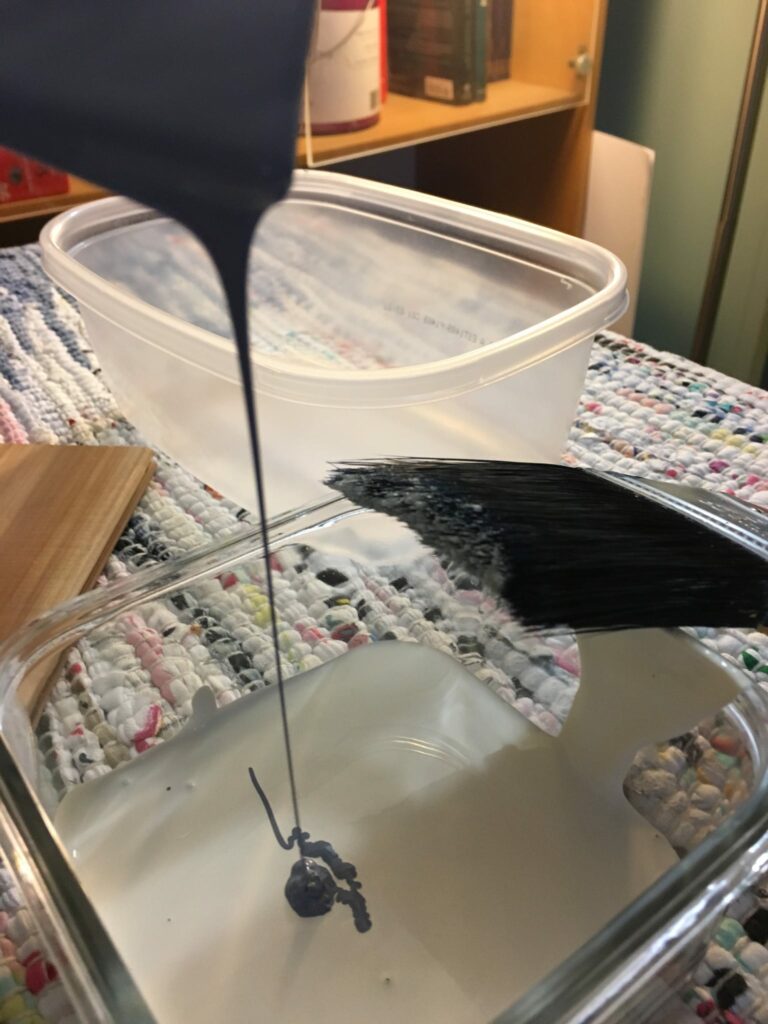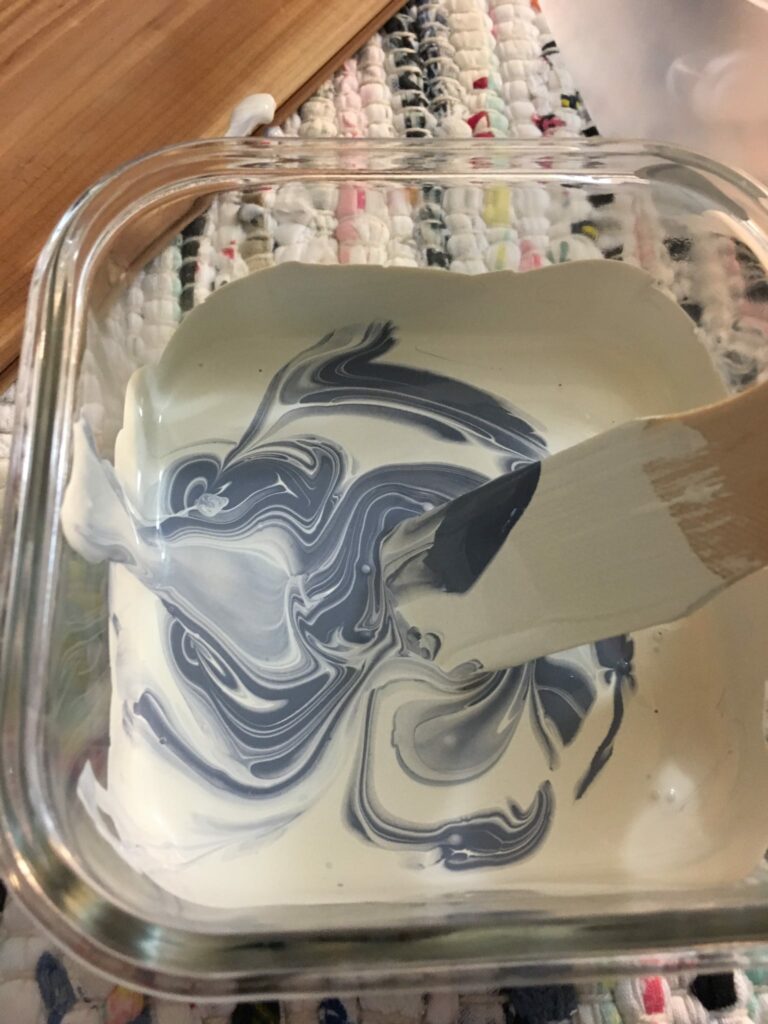 At first the color was too gray.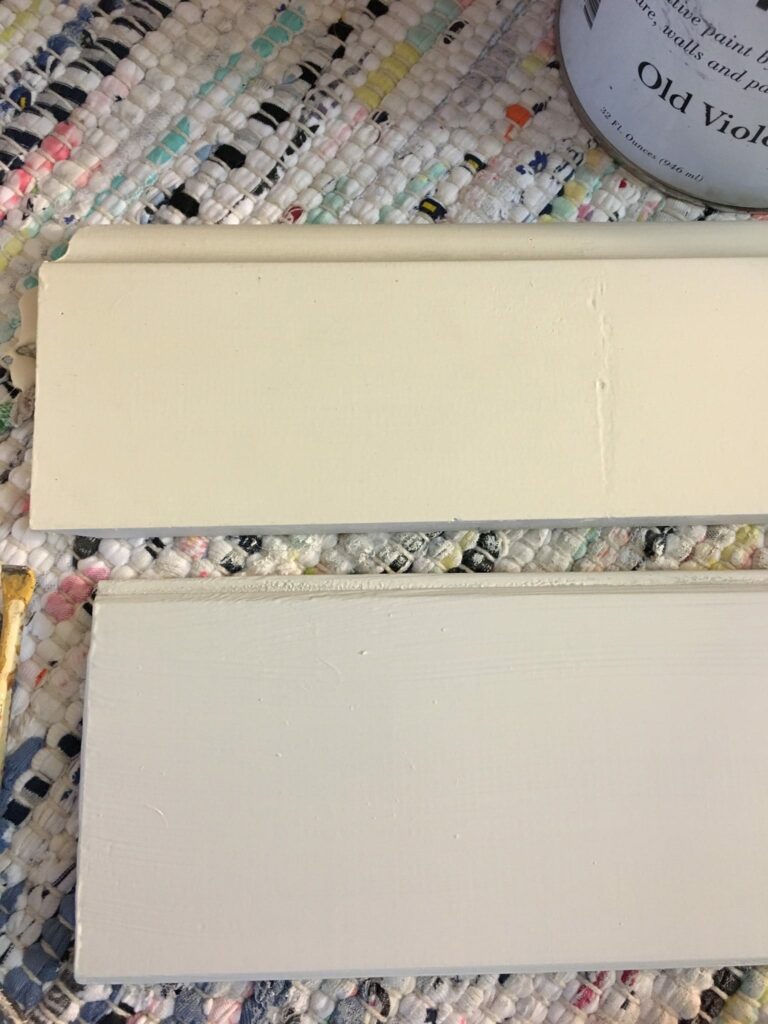 Apparently only a tiny bit of Old Violet does the trick.  I added more Old White and the result was a cool, almost silver tinged white!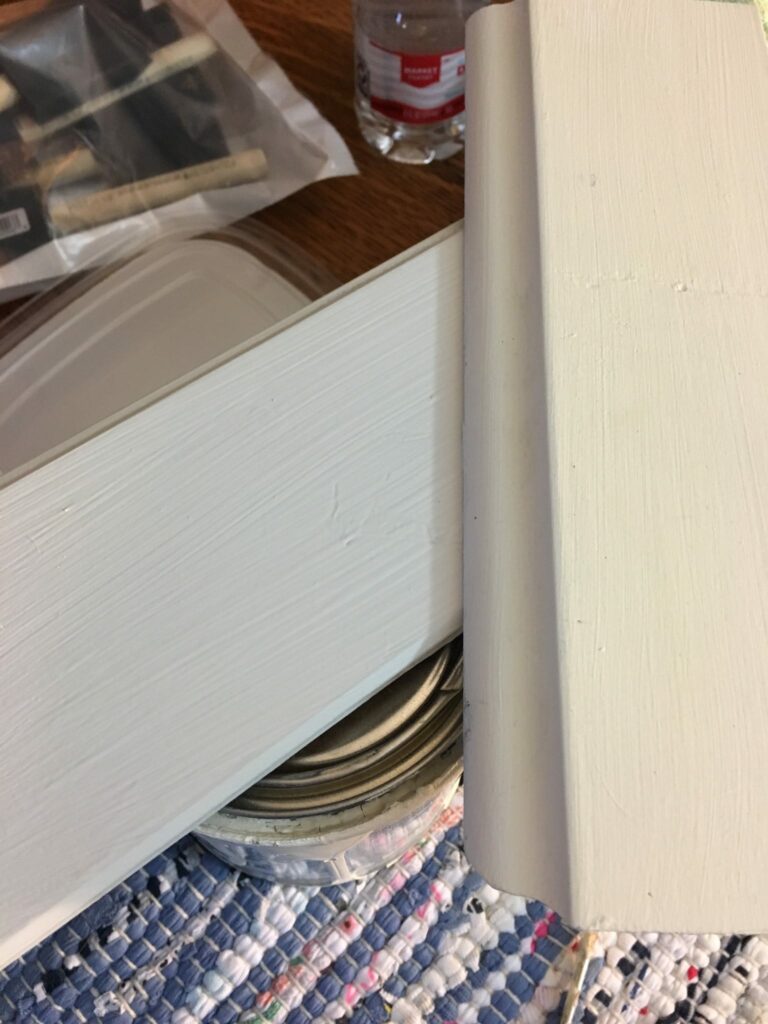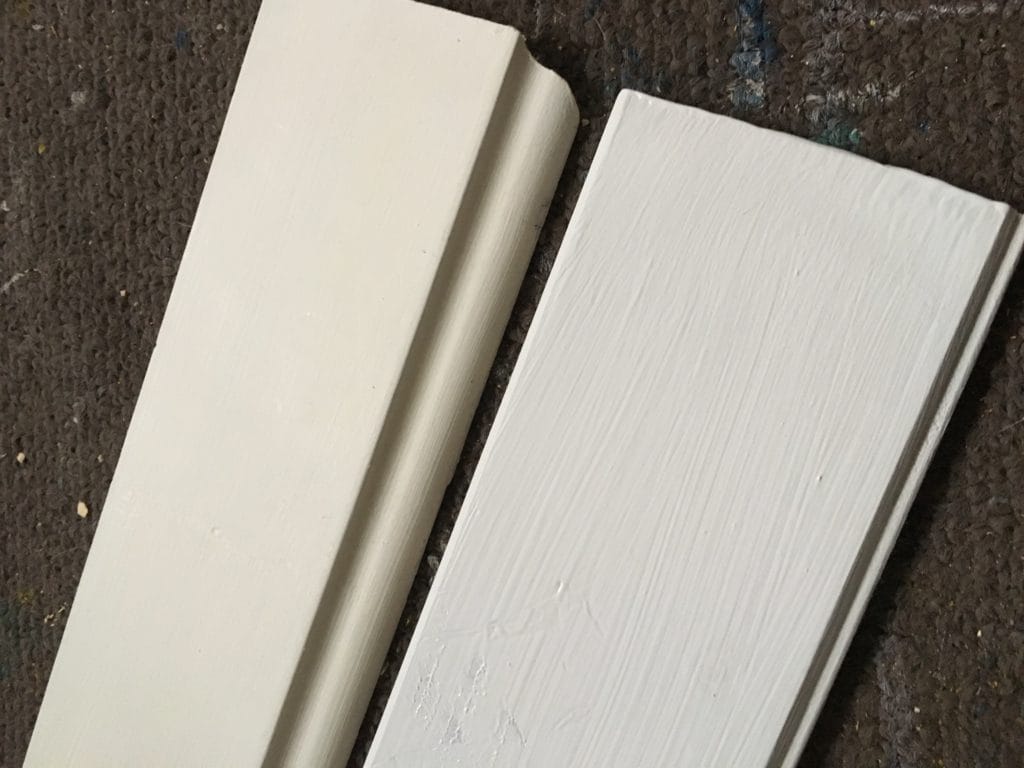 Just a fun tip for my painting friends ?