Today I am sharing the first of a series that I believe everyone may really enjoy.  I know we are all DIY/HGTV/Design enthusiasts and this should be fun to follow along!  My sister and her partner, Rose purchased this nineteenth century carriage house in Brooklyn, NY.  They have two children, ages 6 and 3 and are so excited to create their home for years to come.
Originally, Carriage Houses were outbuildings to a larger house or mansion and as the name depicts, used to store the horse drawn carriages and related tack.  This particular carriage house was originally owned by Remsen Johnson, a local real estate magnate.  He lived in the mansion  and his chauffeur lived in the carriage house behind.  My sister and Rose purchased the carriage house from the chauffeur's great grandson, which means the house had been in their family for over 100 years. The carriage house's backyard borders a cobblestone lane where horses were transported to the mansions of Clinton Avenue.  Some other historic remnants are two cast iron hitching posts, an interior hitching rail, a horseshoe makers table and a few metal rings for tying up the horses.  Pretty neat!
The house is not habitable at the moment.  It is a total gut job and the first hurdle has been acquiring the proper permits to begin its renovation.  The building is historic which brings permit restrictions, such as sight view from the front and restrictions on what they are able to remove, etc.  You will see what a huge undertaking this will be!  It is in desperate shape but the potential is incredible.
Front Exterior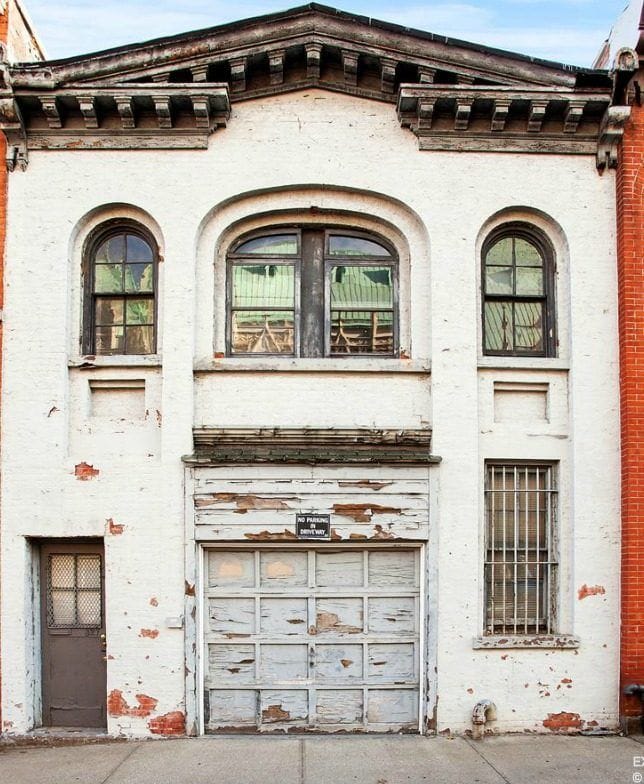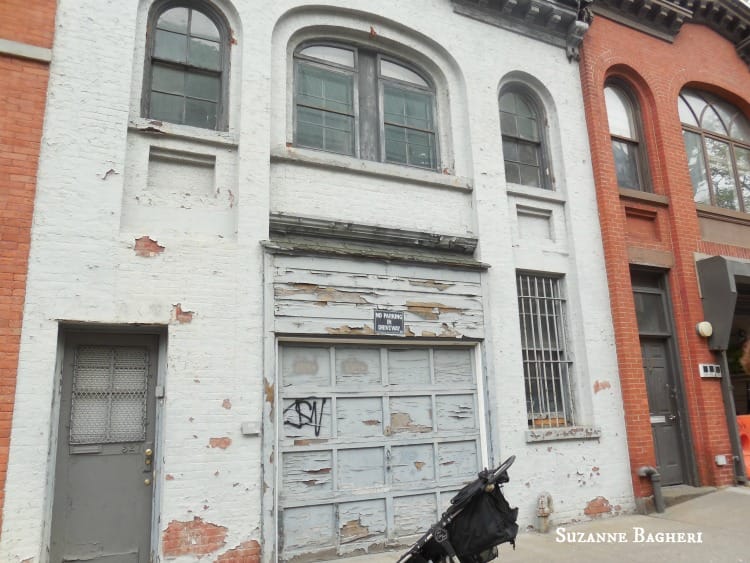 Back Exterior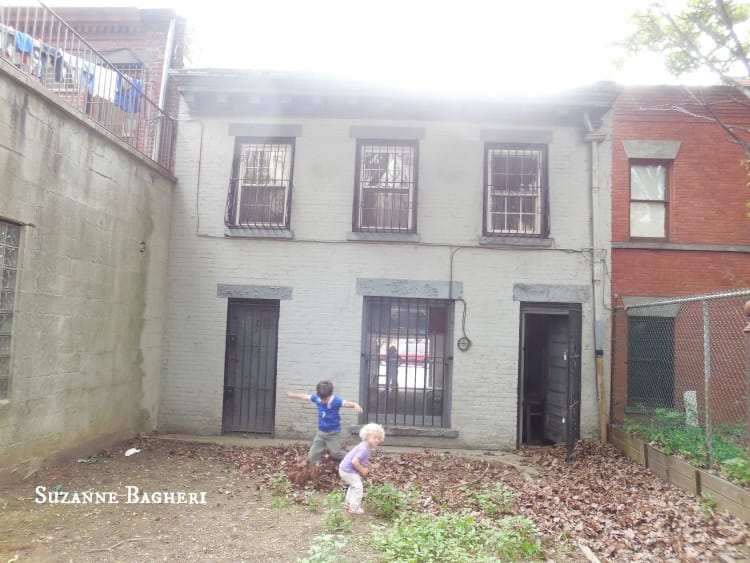 Kitchen – front of house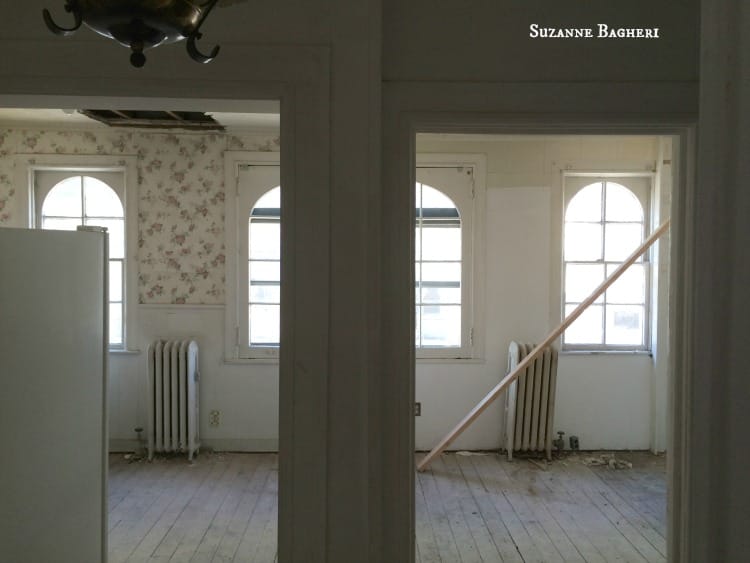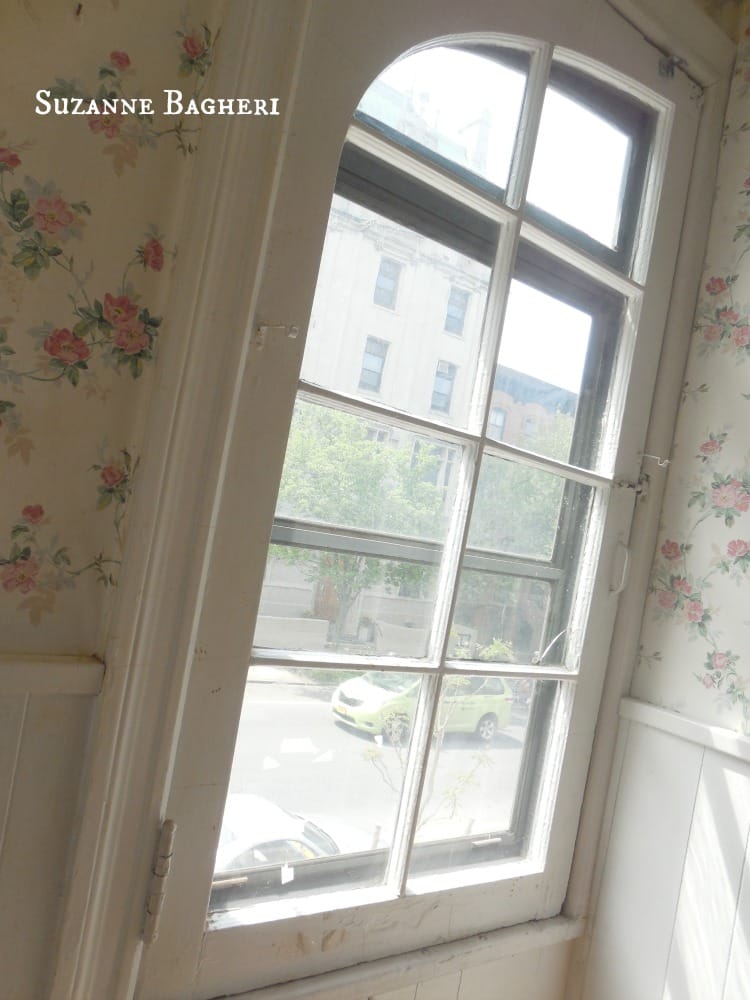 Back bedroom area
Stairwell
Bathroom
It is quite an intimidating endeavor, but I know we can all see its amazing potential!  I think we will all enjoy seeing it gradually transformed into a beautiful home.  The architect is hard at work and has amazing ideas for the space.  I shall keep you all posted!