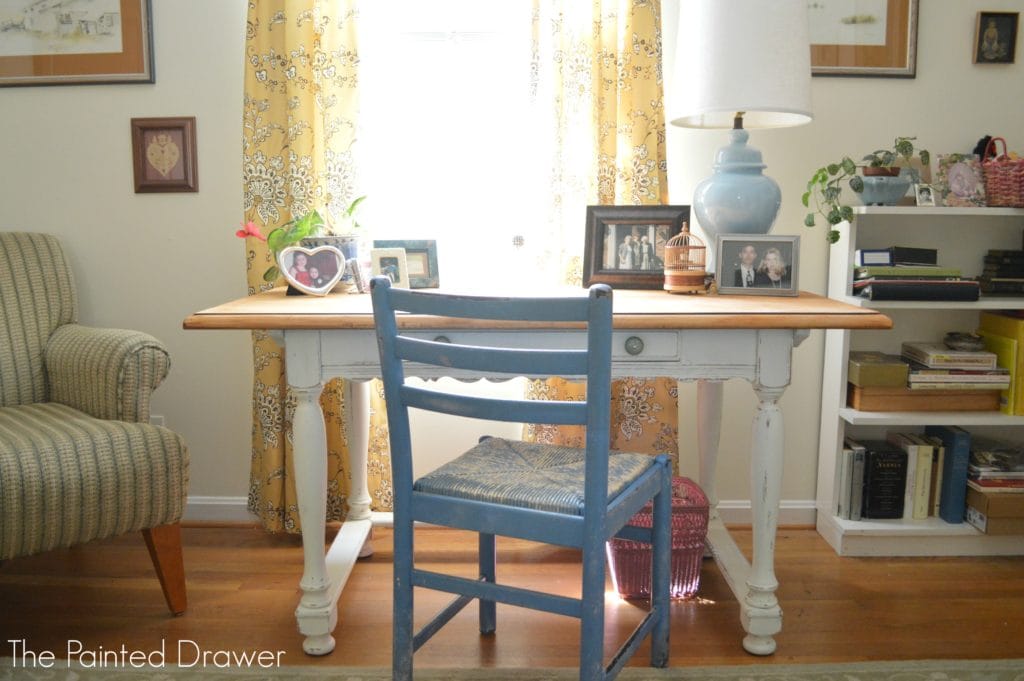 I broke down over the weekend and invested in a new laptop!  I'm so excited because my old one was running so slowly and kept crashing.  This is first step in getting my act together for 2016 with new technology, a new blog design and a new office space.  Instead of blogging on the sofa or elsewhere in my house, I am setting up shop upstairs in my sitting room.  2016 will be the year of organization and I need a working space for this.  A new filing cabinet and my laptop with monitor attached will certainly help.  I dread this time of year (tax season) because I am so disorganized.  This needs to stop and I am working on a new system to keep my finances in order.  Whew!  Come on 2016!
Here is how the space looks on a good day and I will soon have it up and running as my true office space.  The desk is the Farmhouse French Country Desk that I finished a few years ago.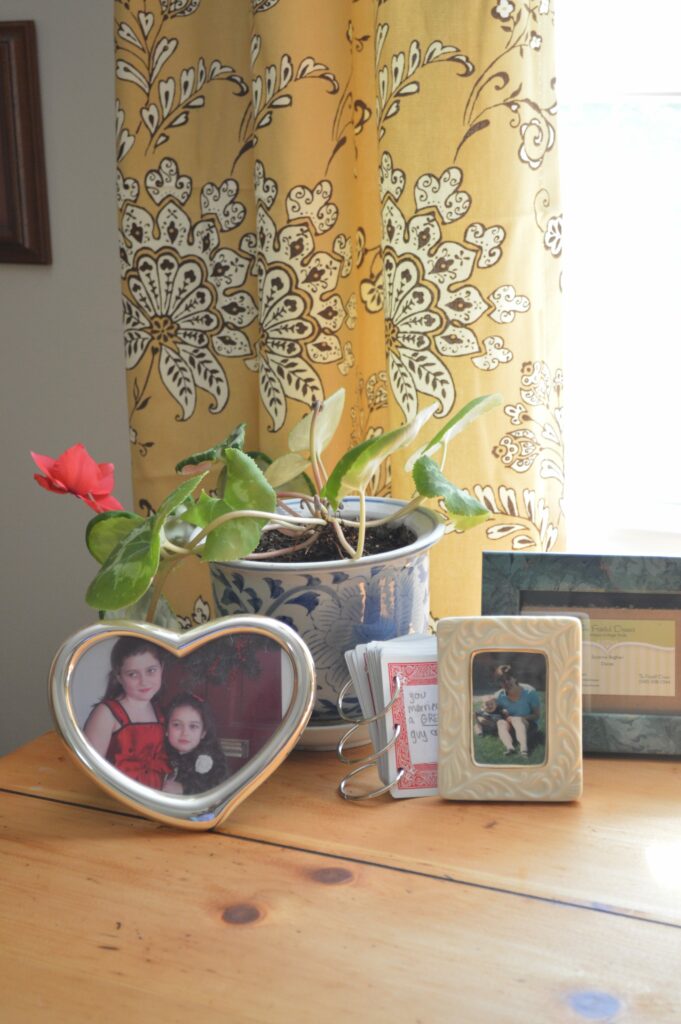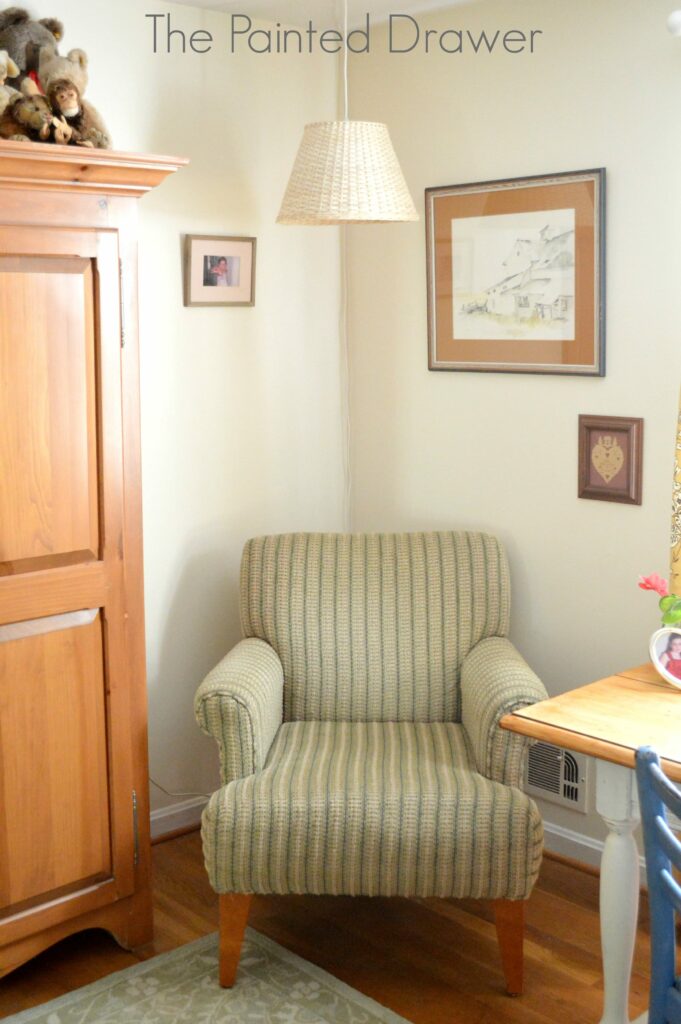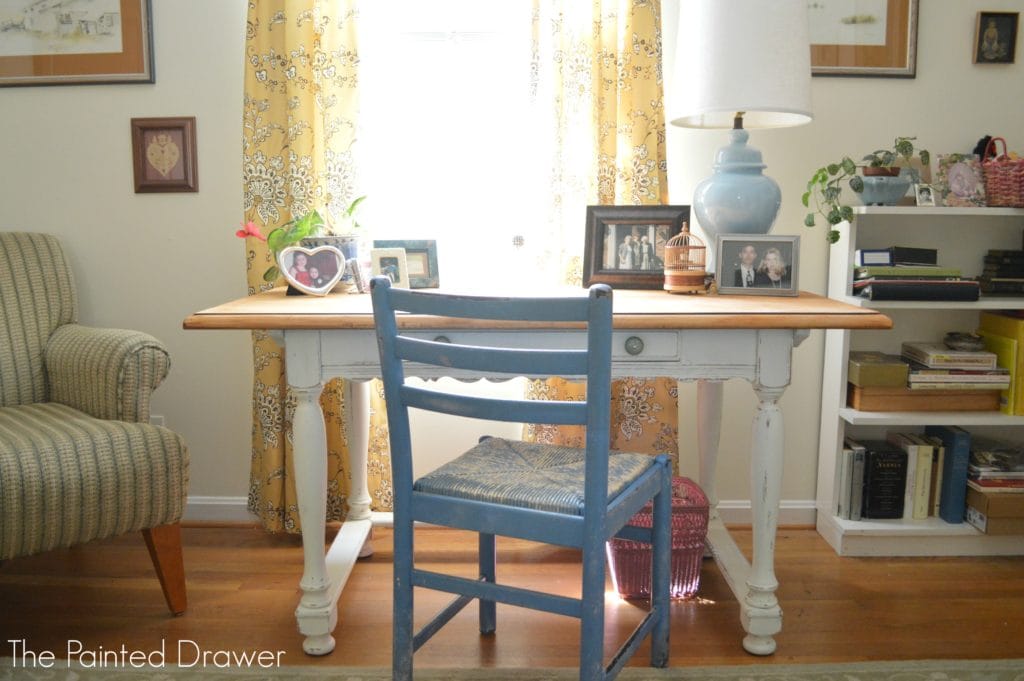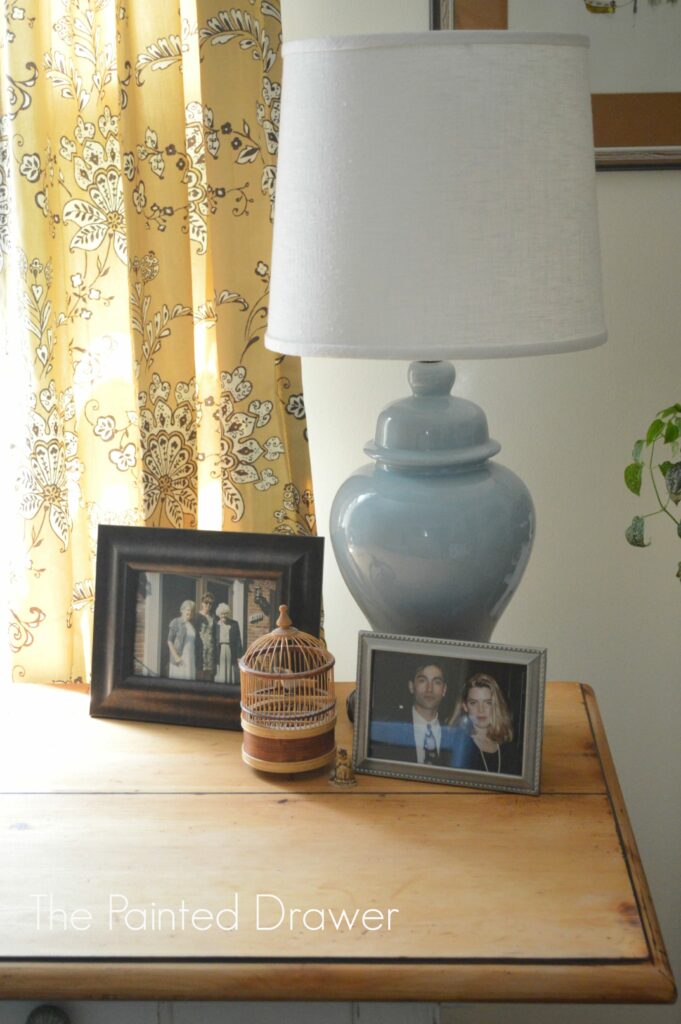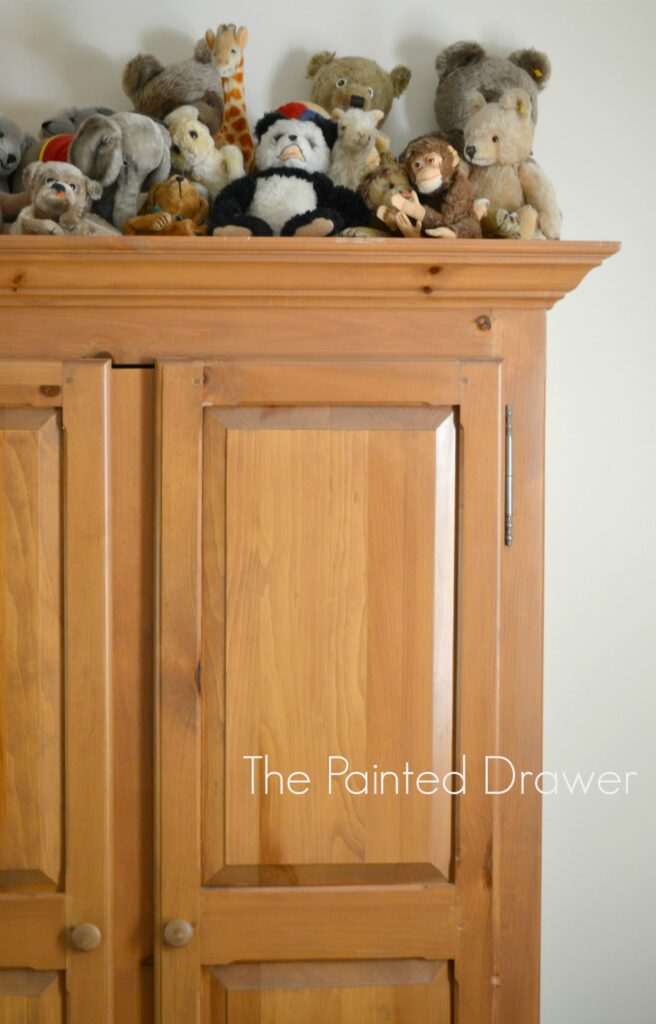 A few people had a question the other day on the difference between General Finishes Flat Out Flat Water Based Topcoat and their High Performance Topcoat.  I reached out to GF and they sent this in response:
General Finishes Flat Out Flat Topcoat was developed for the DIY and Retail markets to provide a crystal clear sealer with a velvety, flat look and feel. It mimics the low luster sheen of GF Milk Paint and is a durable alternative to our Satin Wax.
Here is a comparison of High Performance Flat and Flat Out Flat:
– Both have similar water resistance;
– Flat Out Flat is softer to the touch than High Performance when cured – it feels more like a wax finish;
– Unlike High Performance, Flat Out Flat is a self-cross-linking acrylic and does not contain urethane;
– FOF's sheen is slightly below 4 degrees, compared to HP Flat's 8 degrees;
– High Performance has greater clarity;
– And High Performance has less matting agents, resulting in a slightly harder finish. For that reason we prefer High Performance for high use areas such as table tops.
For those that missed the post, here is my Video Tutorial on how to apply the Flat Out Flat topcoat.

And, there you have it!  Be back on Wednesday!