The temps are definitely warming up here in Maryland which means spring is here!  Today's paint colors are like those of a freshly dyed Easter egg!
This buffet is – hold your hats – Behr latex paint.  It is their paint and primer in one and costs roughly $15.00 for a quart.  In the past I only used latex paint as that is all there was!  It's a lot easier now that the primer is right in it.  I have a Benjamin Moore color wheel that I take to my local HomeDepot and they match the color for me in their Behr Paint line. The Spring Buffet was done in Summer Showers with a glaze.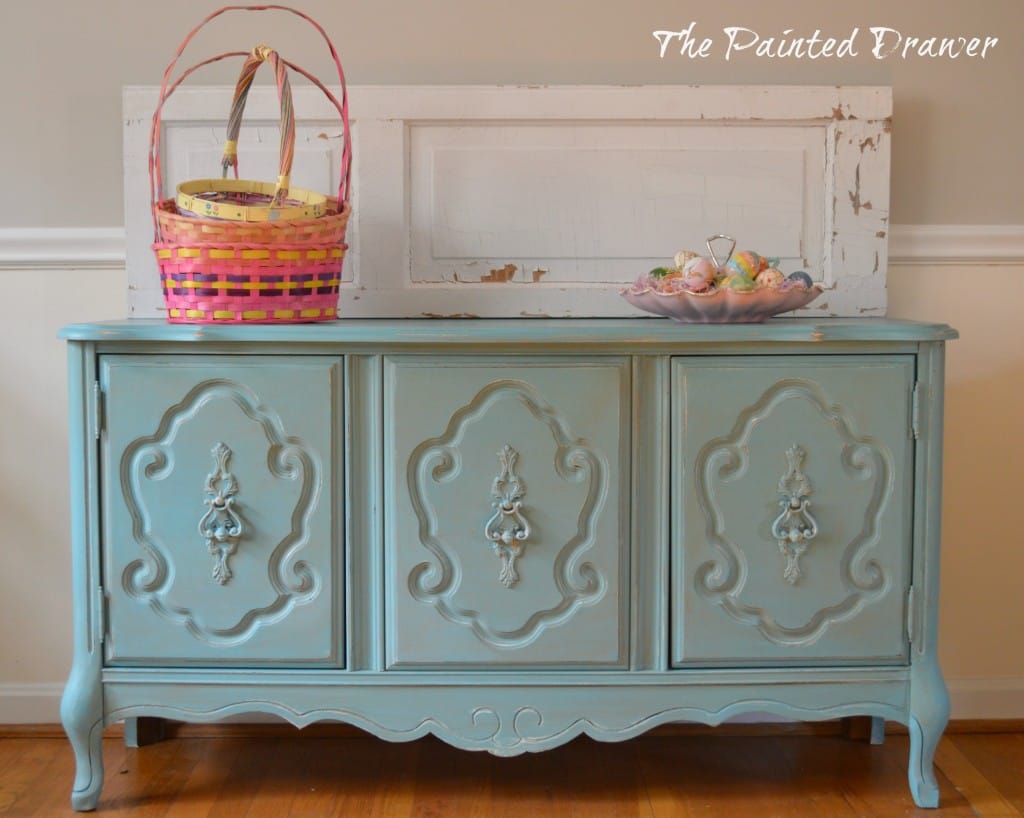 Here we have another true spring color – yellow!  In particular, Somerset Gold from General Finishes.  This is a pretty yellow that isn't too bright and isn't too mustard.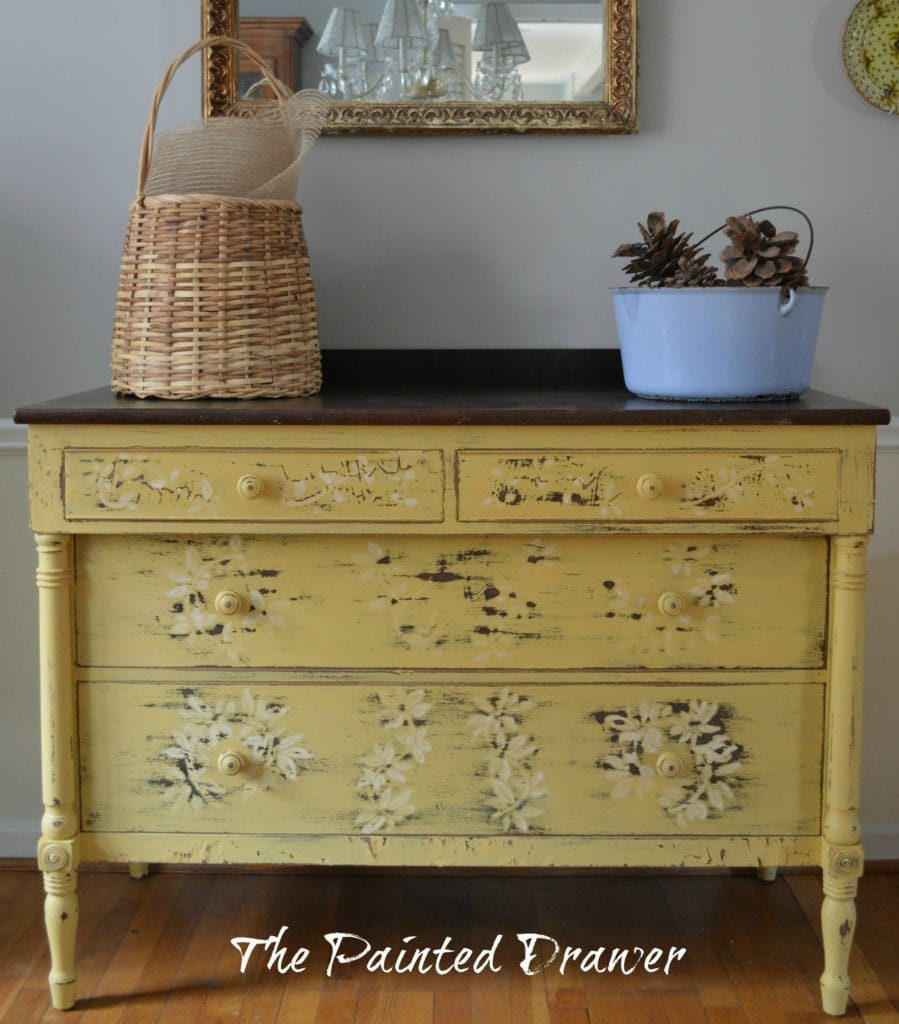 There is nothing more Easter egg than the Peacock dresser.  This was painted in General Finishes Corinth Blue with their Burnt Umber glaze.  Such a stunning color!
Of course, pink must be included in our spring series!  Here is Annie Sloan Antoinette.  A lovely soft pink that is pale and has just the right amount of pink in it to create a soft look.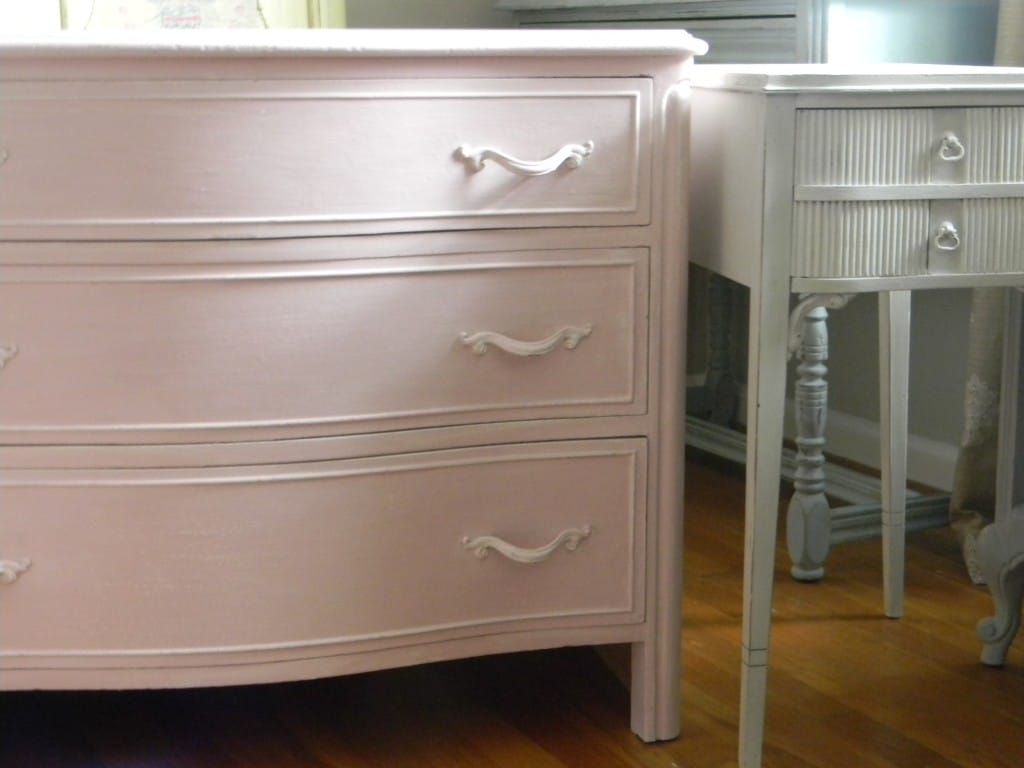 We can't do spring colors without including Annie Sloan Provence.  What a fantastic shade of blue that is perfect on its own and as a wash can change up a whole look.  My favorite of her colors.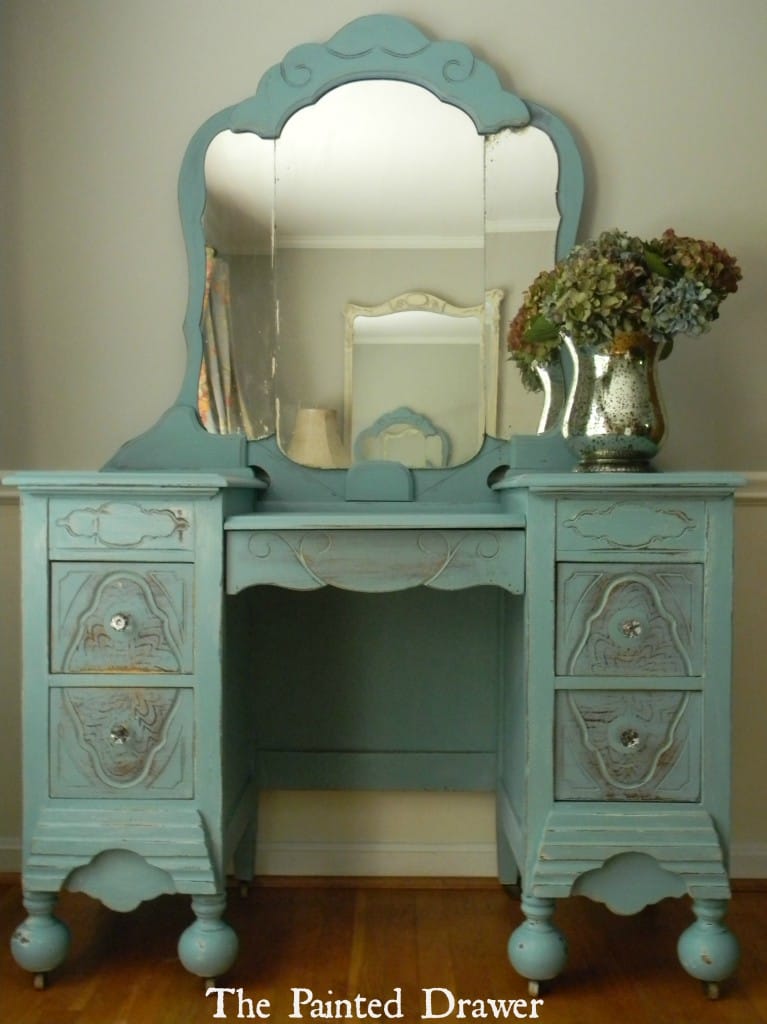 Ah!  We didn't get to green!  OK, one more.  Annie Sloan Antibes Green. Such a bright pop of color and a so fun to work with.  The Emerald Dresser.
Another Paint Color Highlight post next Saturday.  Enjoy your weekend!