Today marks the first Wednesday in a very long time that I have not shared lovely pictures with you.  I have to stop Beautiful Things Wednesday due to copyright infringement.  I always post a link back to the original source and have never claimed another person's work as my own.  However, this is not enough to protect myself and I have decided to stop it all together and from now on, only use my own photos on my site.  Let's say that I had an eye opening experience this week and I am realizing that my little blog that I still feel only a few people actually read, is actually now gaining a bit more attention and with that comes more rules and responsibility.
One more quick issue to share – I have no idea why feedburner decided to randomly send out an old post yesterday and then publish my new one.  I apologize for the two notifications and have no idea why it happened.  Let's just say that for you to read even one post per day always amazes me!  Sorry!
Now, how about a quick, fun project just in time for the holidays?  I decided to take vintage enamelware that my mother had given me and create Christmas arrangements.  I went to HomeDepot and bought the tree, poinsettias and another super pretty, festive plant and used potting soil, rocks and pinecones to complete the look.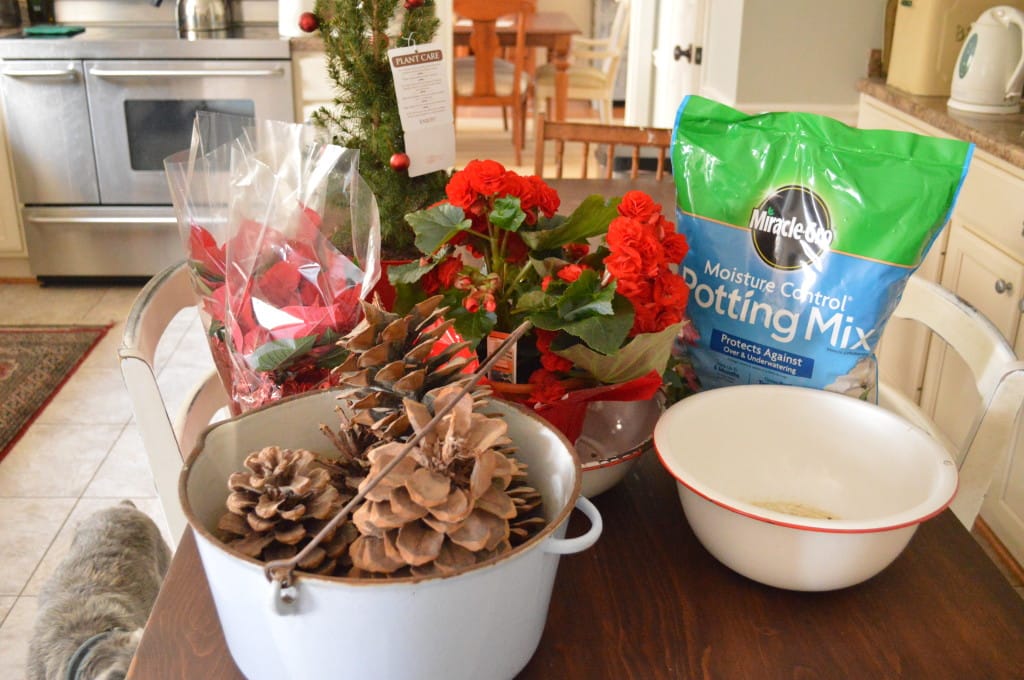 All I did was add rocks to the bottoms of the enamelware for drainage and plant the flowers and tree.  It was the easiest project to complete and gives a farmhouse vibe to my Christmas decor.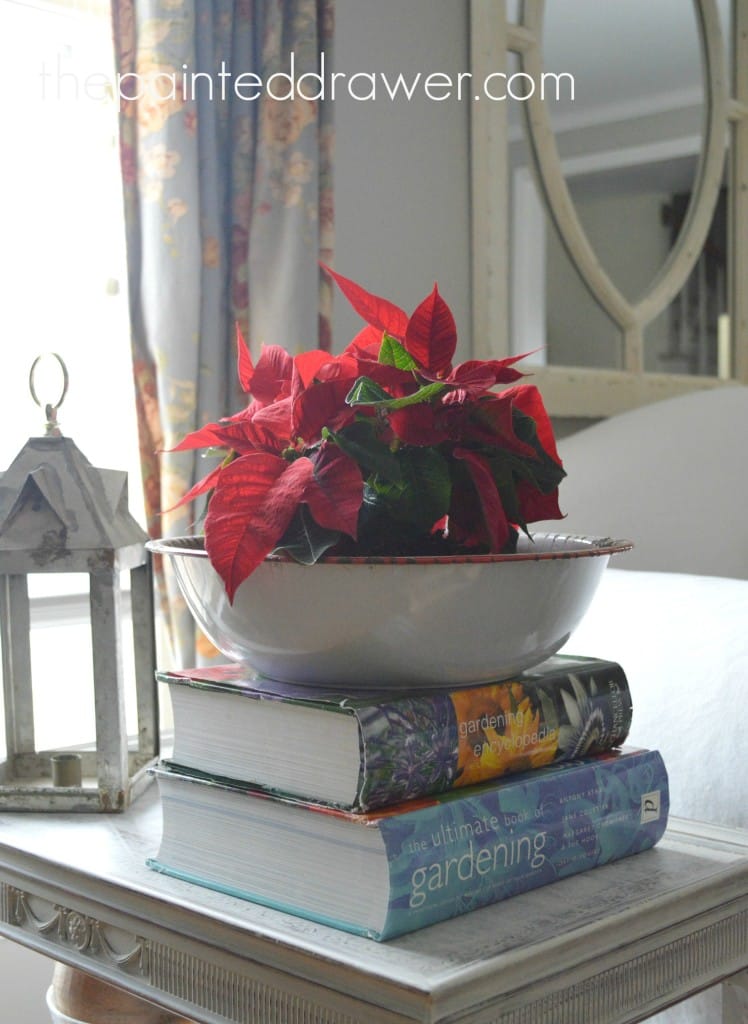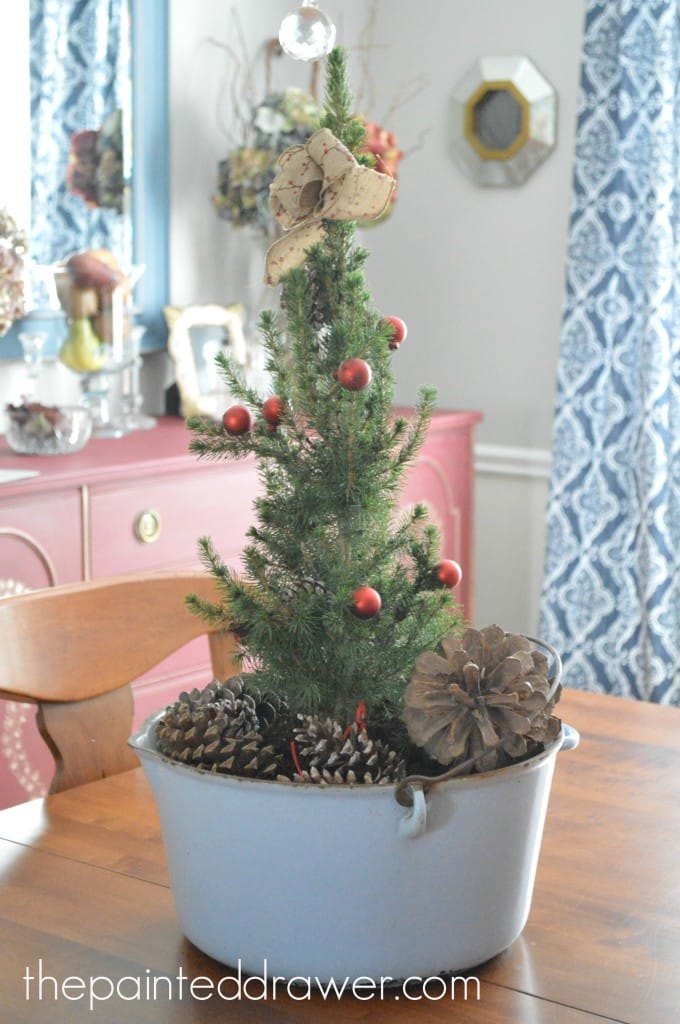 I can't believe it's almost Thanksgiving and Christmas is around the corner.  Time to get organized!
Join the Fun! I Always Love More Subscribers!
Linking To: