What a week!  I actually have two favorite finds to share and the first is the best kind of all.  The one that just falls into your lap.  It doesn't happen that often but when it does, it's great!  My sister-in-law texted me early last week, "Suzanne, this table is in our neighbor's trash.  Is it something you are interested in?"  Ummmm…of course!
A lovely little drum table with a scalloped top and a little working drawer with "Genuine Mahogany" stamped inside.  I love it!  It has veneer missing from the top but that can be fixed with wood filler.  I know it will be gorgeous when done.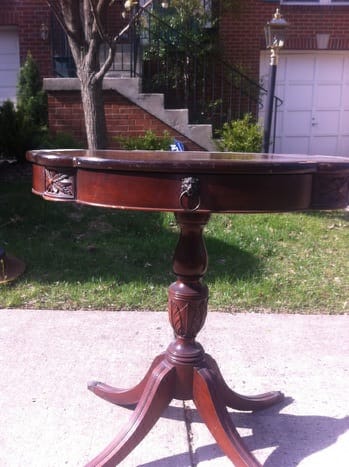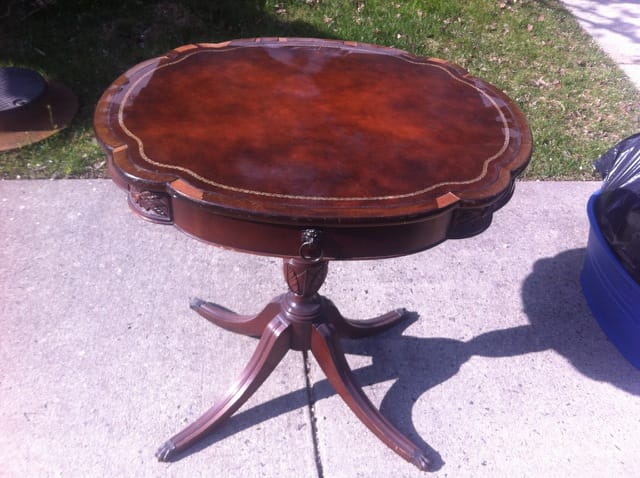 My second sweet find is this very old, antique chair.  I can't believe that it is all intact with no chips or broken pieces.  I also really like the fabric on the seat.  Very french country and when the wood is painted, it will look the part. 
I'm finished with last week's find (the large, curvy desk) and will take its glamour shots later today.  I am off to paint and paint and paint…. Luckett's straight ahead!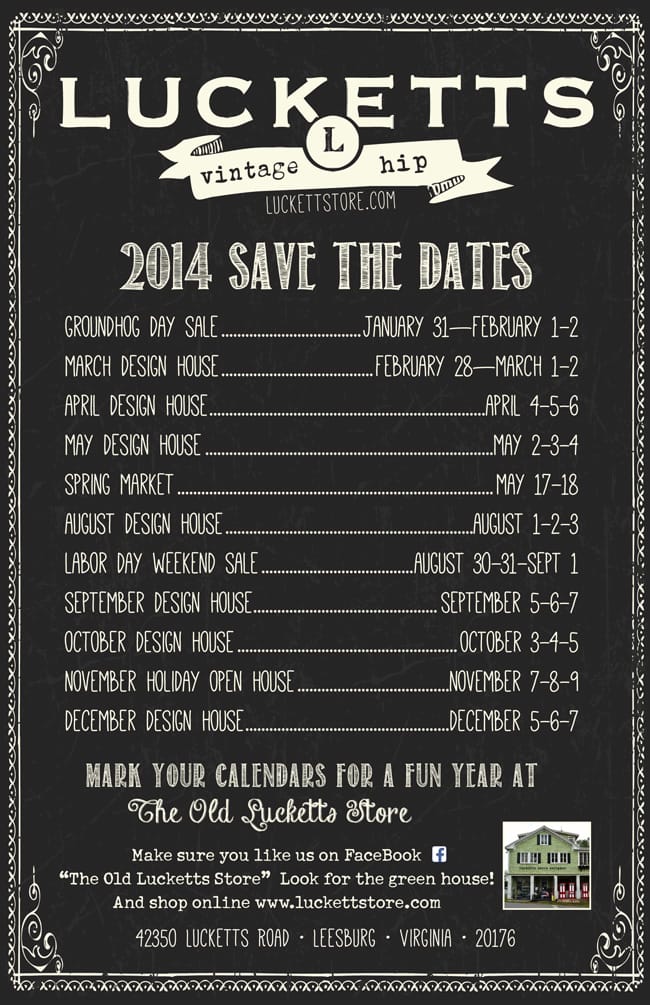 Join the Fun! I Always Love More Subscribers!