To share your work on Share a Site Friday, please email me at [email protected] or post a comment below.  If you emailed last week and are not featured today, you are in line for next week!
Please keep the requests coming!  I seriously ♥ them.  You really are a talented group of paintaholics!
Share a Site Friday, Week 3

Melanie at Lost & Found creates beautiful, one of a kind, hand painted pieces.  She started her business a few years ago and has a retail space at her local antique mall in McKinney, Texas.  Melanie also has great business savvy and her blog includes tips on how to make money selling furniture as well as how to live a debt free life.
I really admire her eye for pairing color and finish with the style of piece.  This waterfall dresser is perfect in blue and white and the pop of orange in the pulls in genius.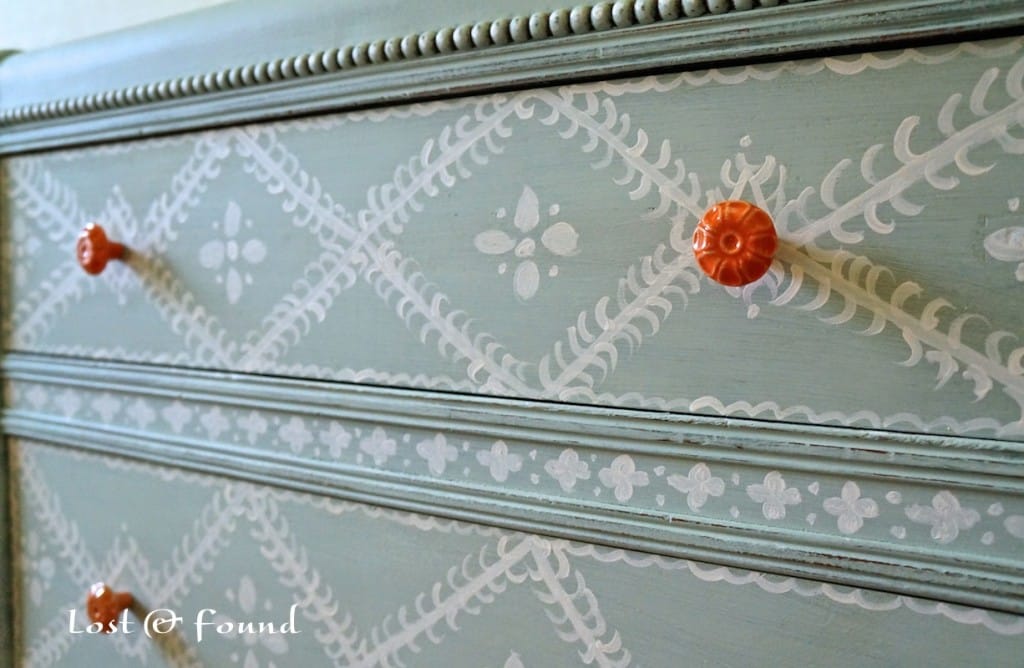 A straight lined, farmhouse dresser in milk paint creates the perfect backdrop for her gorgeous cherry blossoms.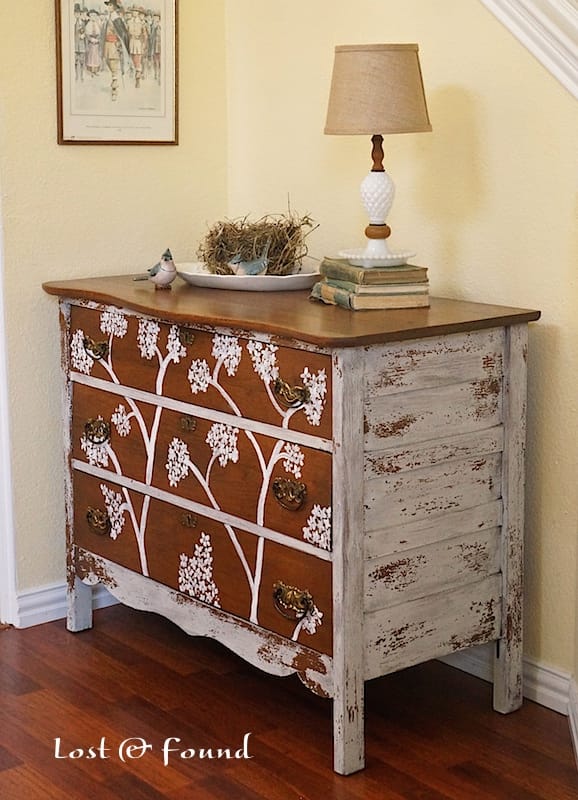 A blog full of beautiful pictures, paint tips and even self help – a great read!
Now on to Illinois and Christina at Pretty Distressed.  I have to hand it to a girl who will take a paint brush to her husband's late grandmother's dining set!  What a fantastic makeover in Annie Sloan Old White (I'm sure his granny would love it now, too).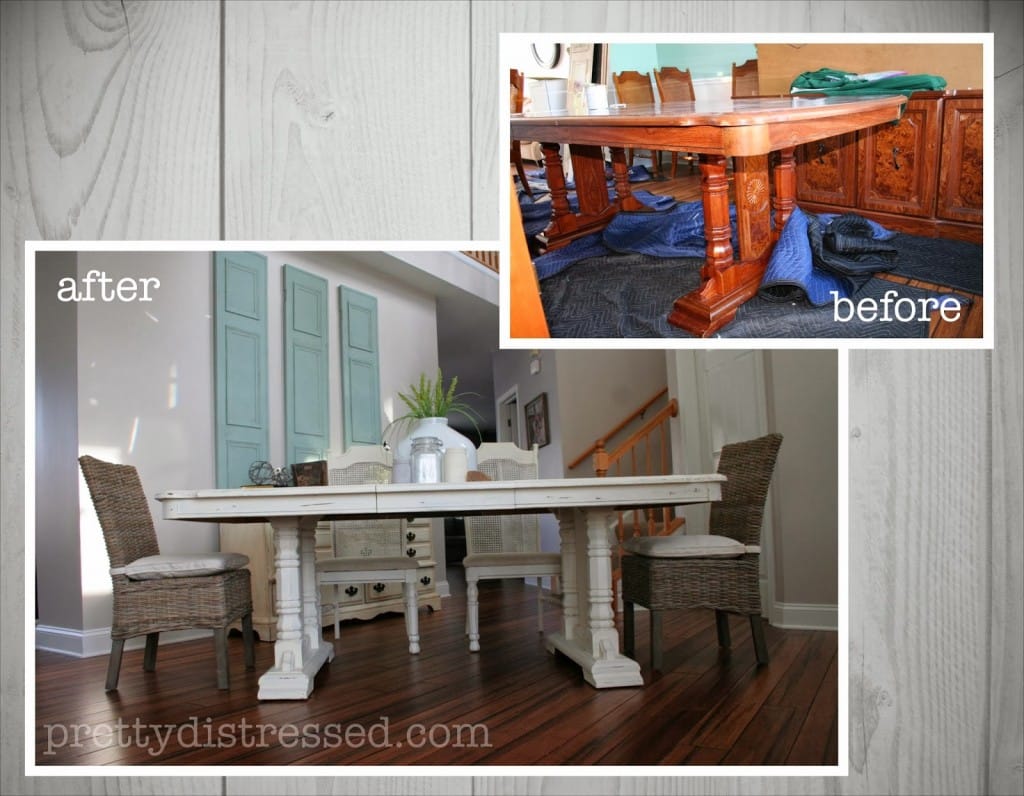 Christina is hard at work giving her home her personal touch of style.  She just completed a bathroom makeover with paint that truly transformed the room.  I always love peeking into other people's homes and seeing what they have been up to!
My personal share of the week hails from Australia and is the beautiful work of Fiona at Lilyfield Life.  All of Fiona's pieces are stunning.  She is a true chalk paint expert and willingly shares all of her tips and tricks on her finishes.  Her style runs the gamut from traditional to french to modern and every piece is beautiful.
Just look at this picture frame..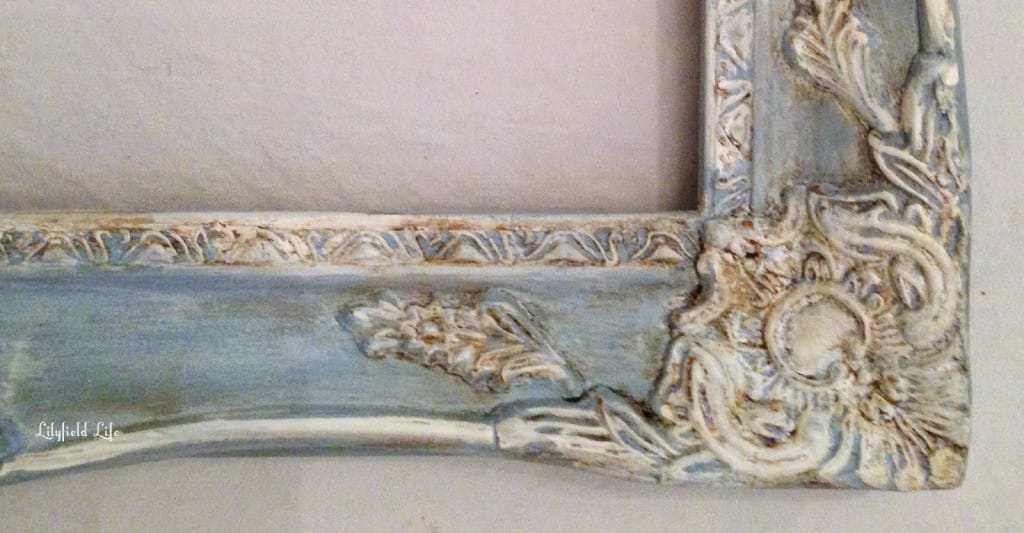 This gorgeous table full of curves and ornate detail…
To this modern, straight lined cabinet with a Paris map on the front doors…
I believe I don't need to say any more.  Fiona's work speaks for itself!
Keep the emails and comments coming!  I would love to share your work next!
Join the Fun! I Always Love More Subscribers!