I'm not sure about you but I yearn for a clean and organized space to live and work in.  This tends to clash with my line of work.  My home is in a constant state of disorganization due to furniture being moved to accommodate other pieces.  The light for photographs is only good in my designated studio (dining room!) for a few hours.  This means when it's getting close to that time I basically throw everything out of the way into other rooms to put the new piece in quickly for its glamour shots.  Luckett's market only adds to the madness.
When I see other bloggers immaculate homes I am in a state of great envy. I have taken over the garage, office, living and dining rooms and am slowly creeping into the kitchen.  Stop the Insanity!
This past week I have spent hours – days – cleaning it all out.  The garage was first.  Oh, my, I can breathe again in there!
Next was my work room off the garage (my husband's ex-office as he moved his things into the basement for me ♥).  This took hours to clean out and organize.  My paints look like pretty candy on the shelves!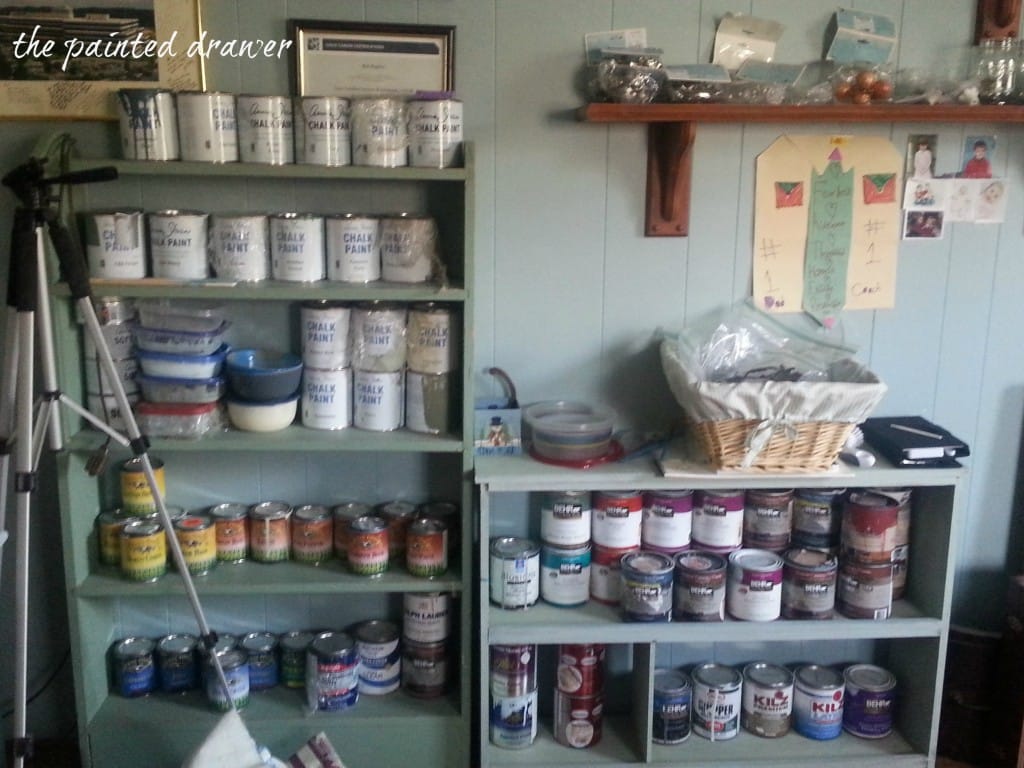 The dining room is now tidy and organized and I tend to keep it that way.  After Lucketts, I can finish painting all of my dining room chairs white.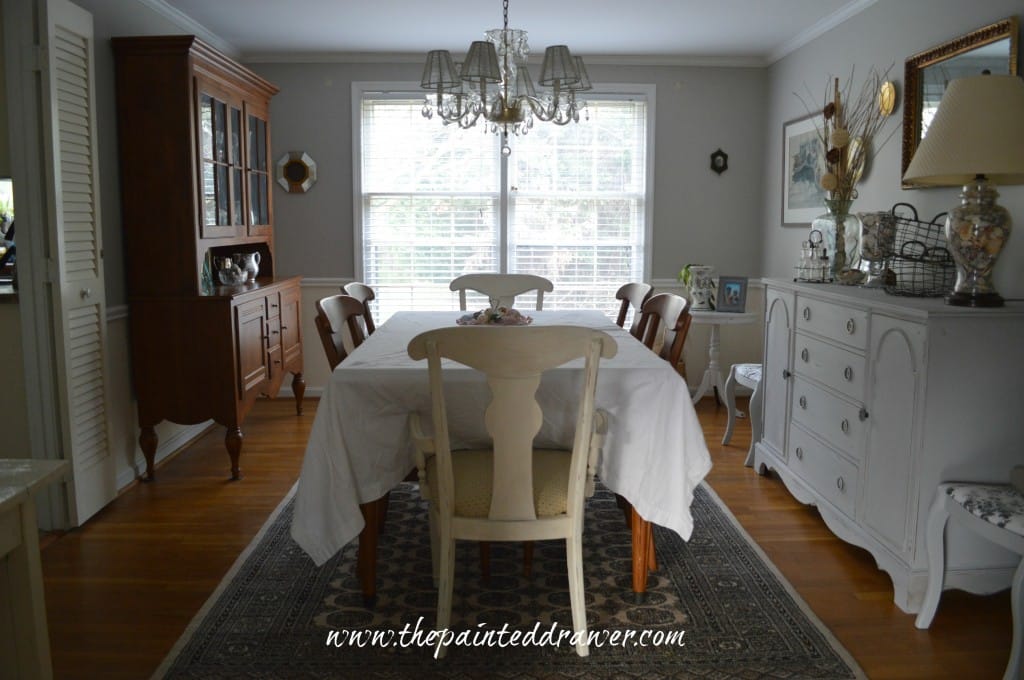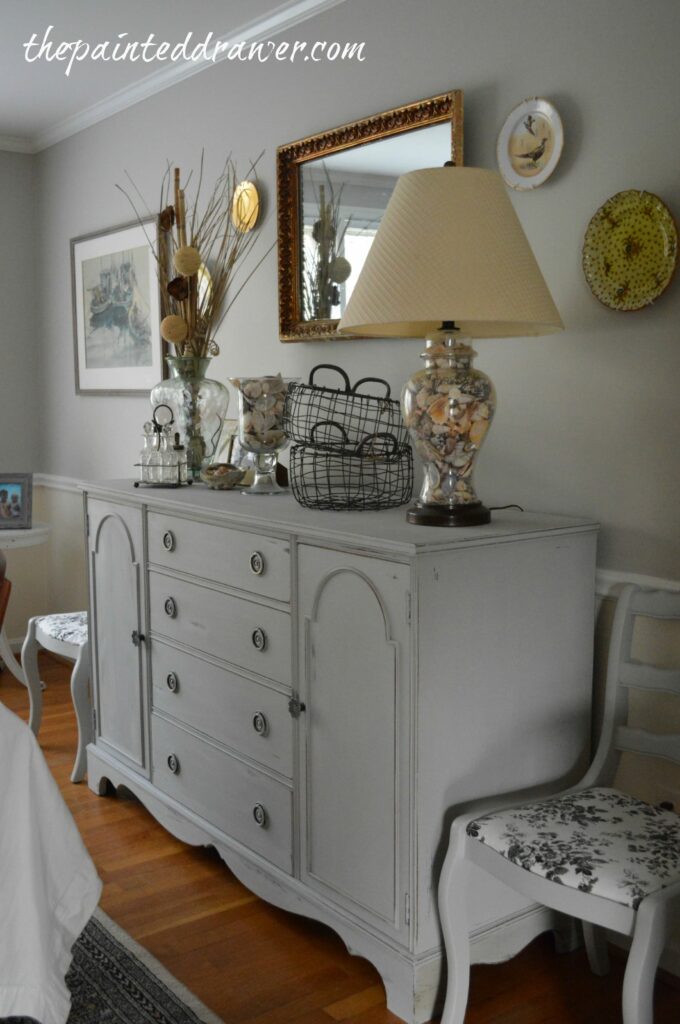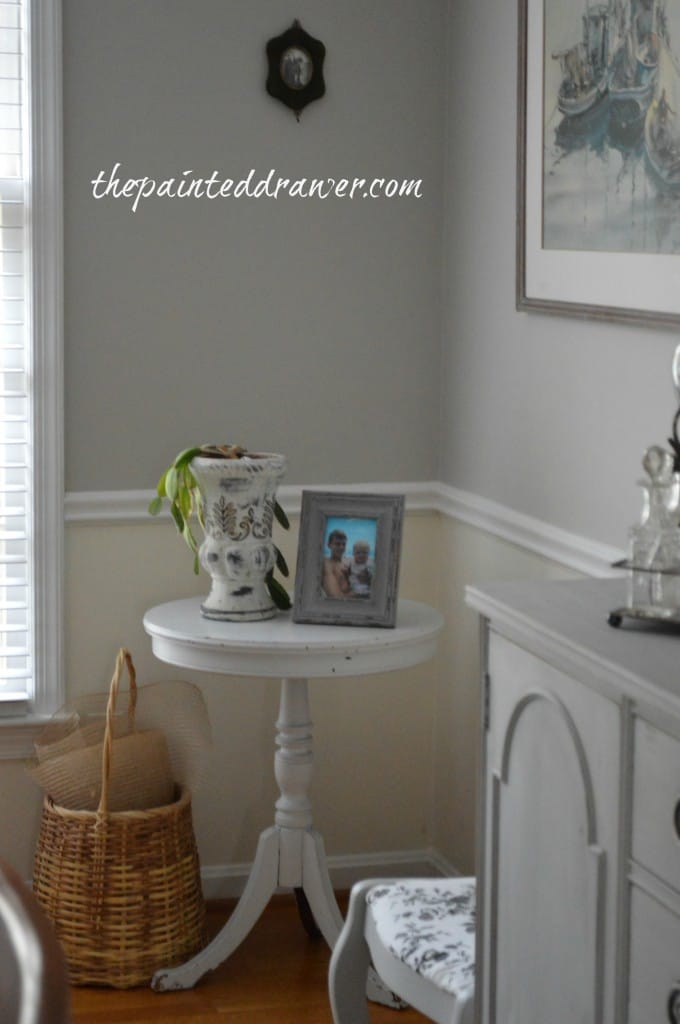 The living room is better without the large rug for now.  I can store my furniture in a more organized way that will make it easier to tag.  Some pieces need last minute fixes (drawer liners, etc.) which I can now get to.  The Florence dresser should be picked up this week by my shipper to go to Florida. It may look disorganized but actually it is a whole lot better!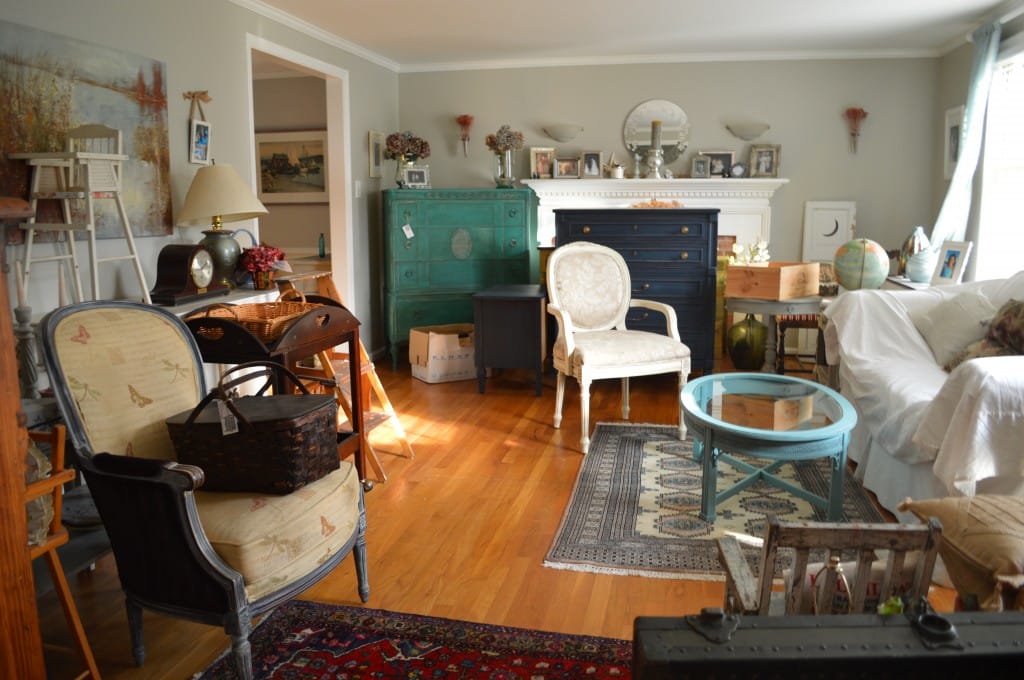 I gave my foyer a fresh coat of paint and cleaned it up.  Feels great to walk in now.  I can tag and move those pieces soon to the living room.  I am really trying to keep it all in one room!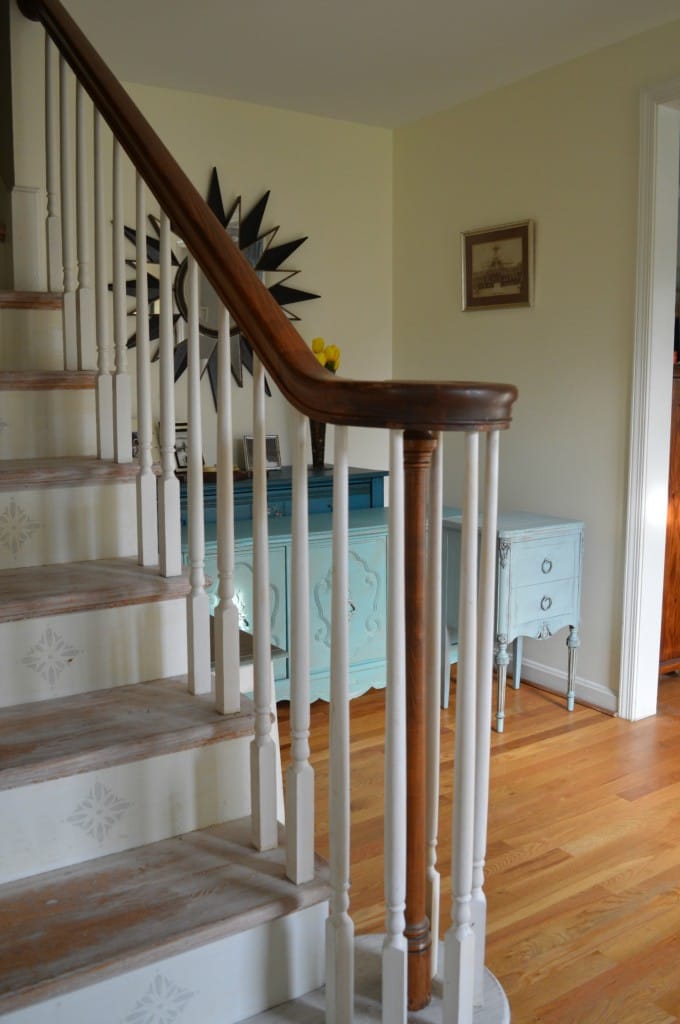 I am planning on trying to create some kind of backdrop in my garage to use for my furniture photo-ops.  It will make life easier than moving it into and out of my house constantly.  It will also be better for my hardwood floors, as when my kids and I have to just push a super heavy piece along and behind it appears a long scratch (shh).
I am feeling so much better.  It may still be a mess but it is an organized mess.  I am trying to also incorporate organization into my daily routine.  With my business growing, I need to create a schedule for my work hours and family time.  The two have been intersecting way too much and the work tends to always win out.A juggling act that I am sure everyone understands.
I wish all who celebrate, a very happy Easter.  I hope everyone has a terrific weekend.  I am off to Kings Dominion amusement park today, Easter Sunday tomorrow and then the White House Easter Egg Roll with my girls on Monday – whew!  All family time 🙂
Join the Fun! I Always Love More Subscribers!