In the midst of a very long winter, we have a bit of spring!  The pink tulips in my blue mason jars have given our kitchen a pop of much needed spring color.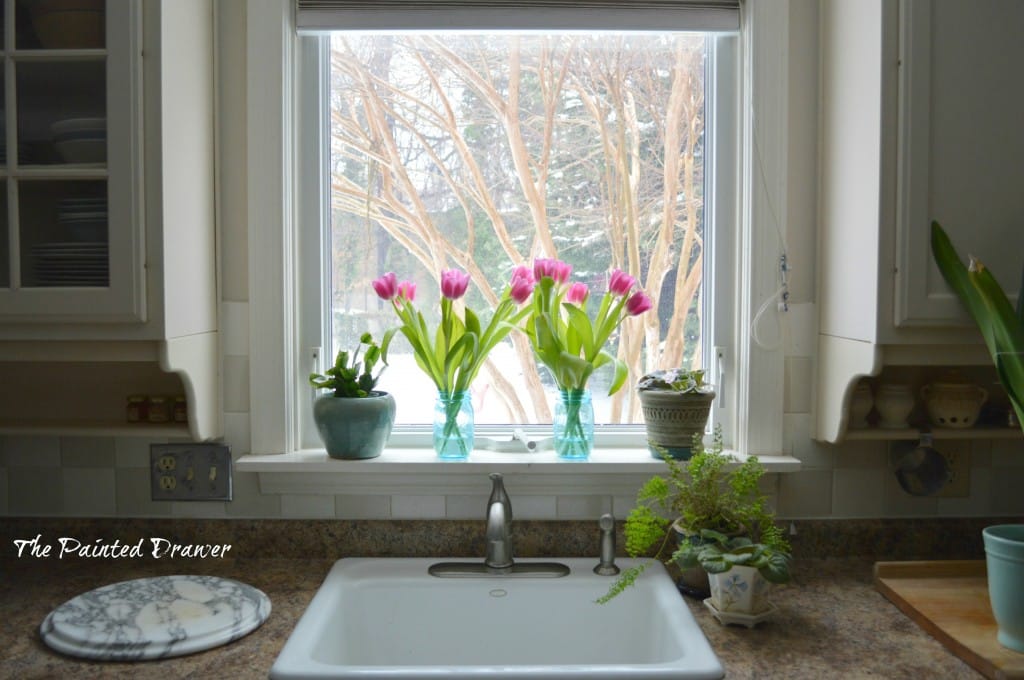 I love the contrast of the spring flowers against the winter backdrop.  They give us some hope of things to come!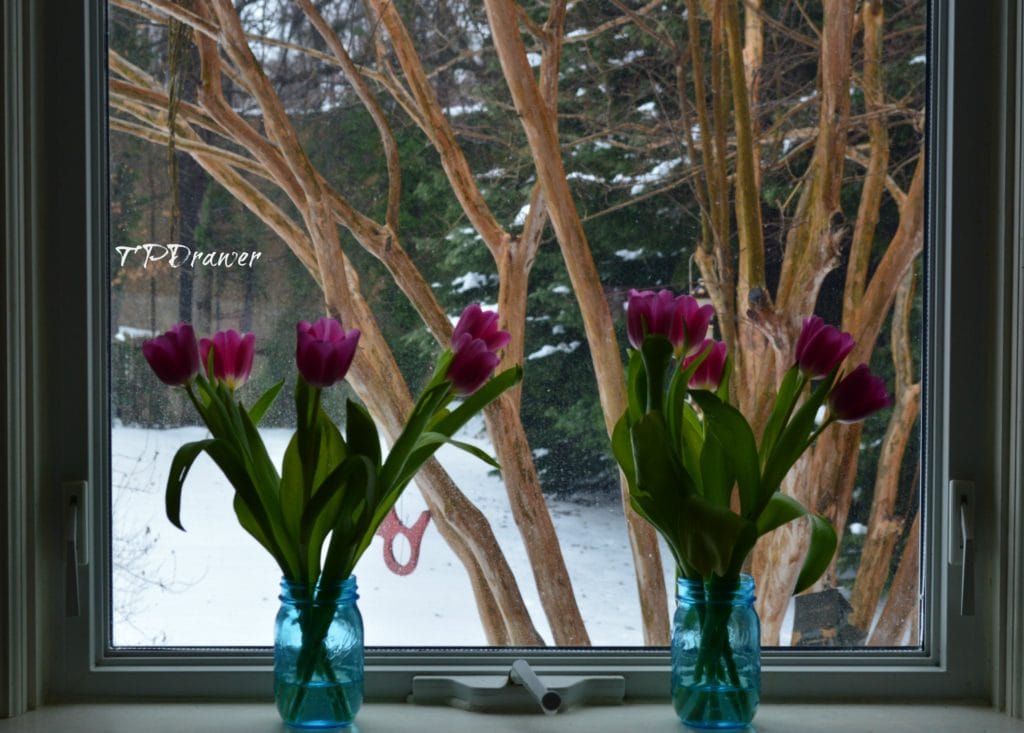 If you happen to adore mason jars, here is a sweet share for you.  These mason jar pendant lights from Decor Steals
 Love!
Join the Fun! I Always Love More Subscribers!