One Kings Lane contacted me and asked if I would write a post to share their newest website feature, Home Décor Resource.  I happen to find it a useful tool when I bring home a long abandoned piece and want to learn about its history and style.
An example of this is my lovely chair that I found in bits and pieces on the curb (yes, on the curb and in the trash!).  I picked up all the pieces, threw them into my minivan and took them home.  After some glue and new screws, it was all back together.  Even Baxter loves it.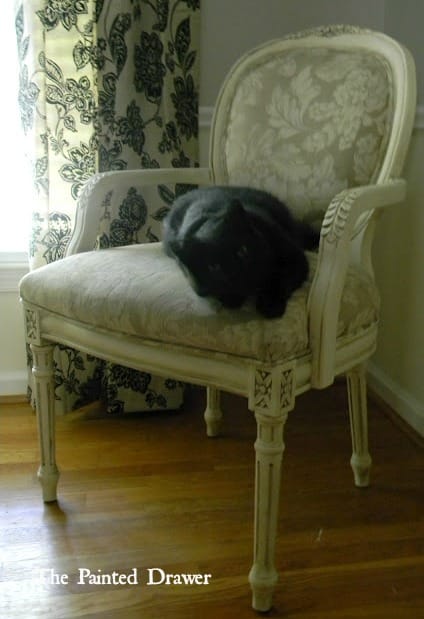 I painted the chair in white and added a dark antiquing wax to make the details really pop.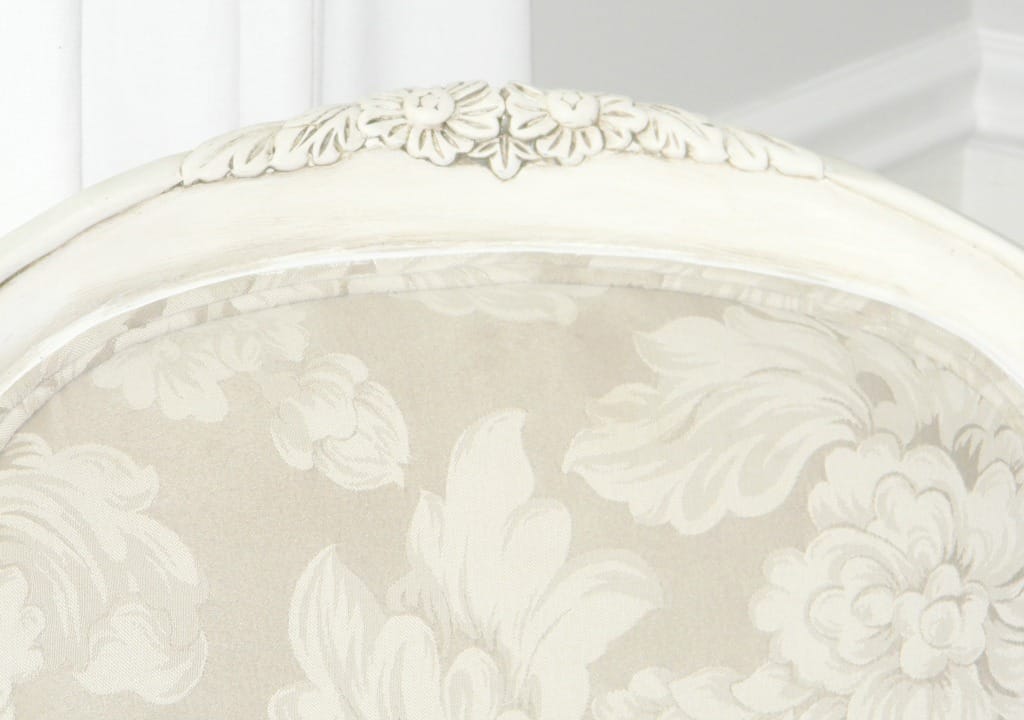 The upholstery fabric was, surprisingly, not in bad shape.  I purchased Target's carpet/upholstery cleaner and sprayed away.  It worked like a charm and the fabric came out like new!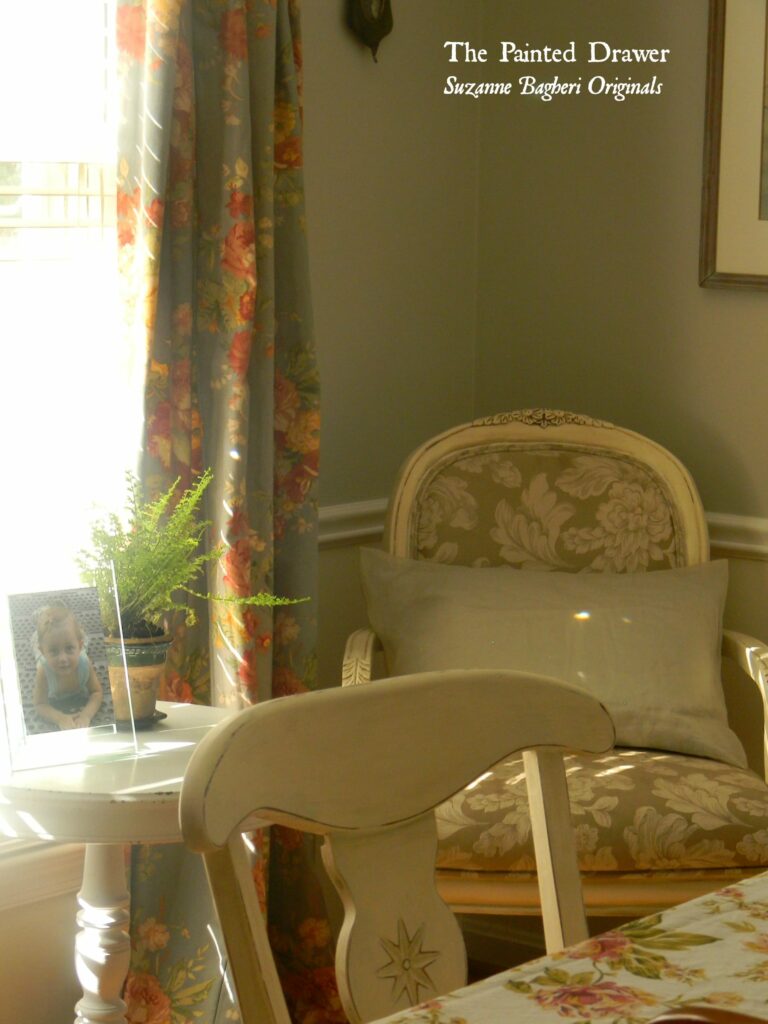 From browsing through One Kings Lane's Home Décor Resource site, I found out that the chair is definitely Louis XVI Style…a very fancy title for a chair found on the curb!
Key features and motifs of Louis XVI chairs include:
  •  straight, tapered legs
  •  fluted legs and arm supports, to imitate columns
  •  round or square upholstered backs
  •  profuse, delicate carving and moulding with emphasis on geometry and symmetry
  •  inlaid brass and gilded bronze
  •  motifs such as lyres, wreaths, cornucopias, and Egyptian animals and figures
A big check mark on all above (see the straight, fluted leg?).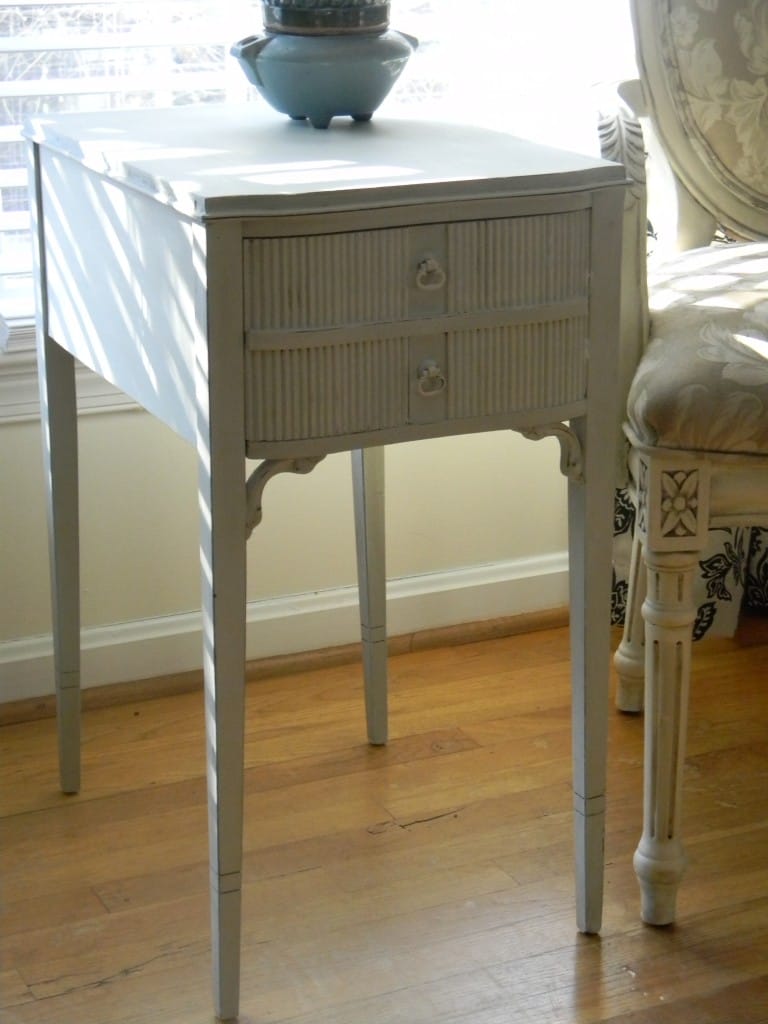 I went on to read the full history of the period and added it to my ever expanding knowledge of furniture and home décor!
You may find the Home Décor Resource fun to browse through as well.  From pre-1600 to today's modern style and from early Asian styles to modern American design, it covers them all.  Click on the link above if you're interested in learning more about the history of any style furnishings you may have in your own home.
In the meantime, my fancy Louis XVI chair is sitting in its corner in my dining room just waiting for Thanksgiving day!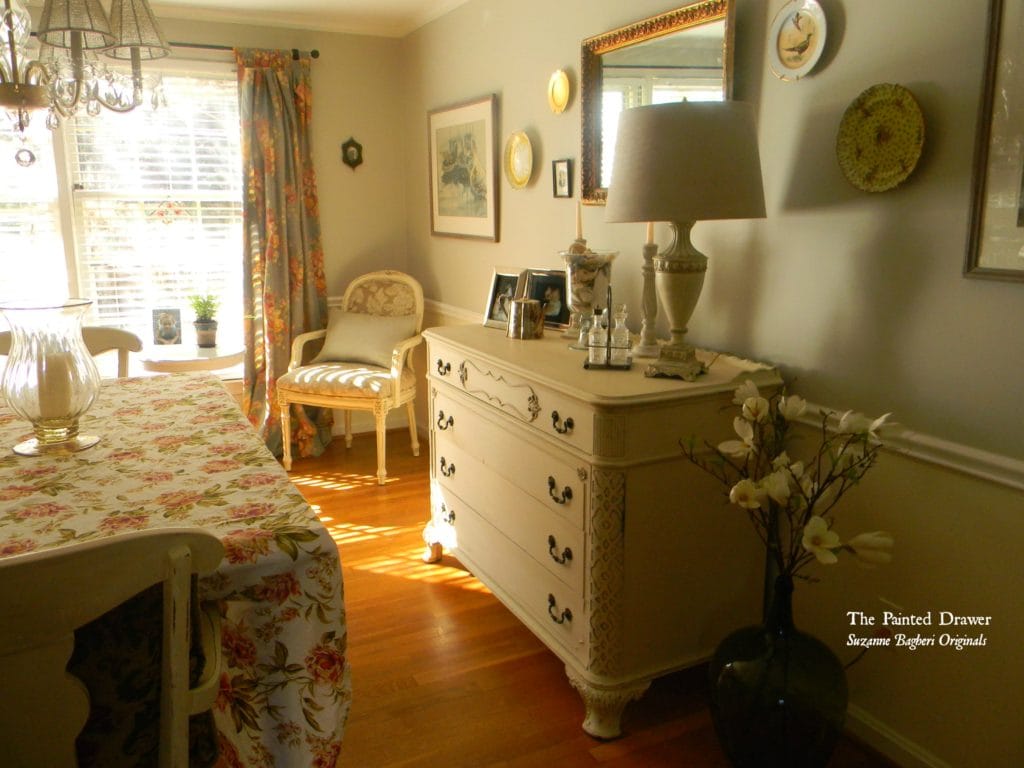 Join the Fun! I Always Love More Subscribers!