I have a friend who is a realtor and she was at one of her new listings that she is busy prepping to sell. She texted me because there were quite a few old pieces that the owner no longer wanted or could be bothered with. She wanted to know if I was interested? Of course! I hopped over there asap.
The condo was small but I found this great dresser that I plan on painting:
Plus this sweet little table…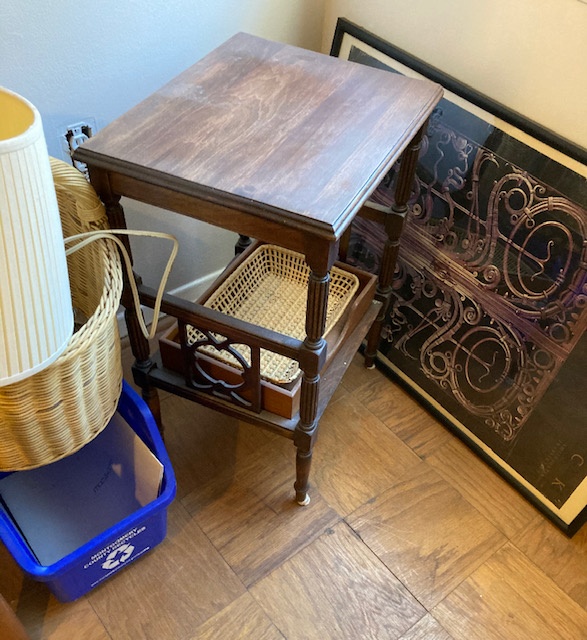 And then I walked around and noticed another piece that was hidden behind boxes and junk and (I hate to be judgmental) but the place was pretty filthy and it was covered in dust, etc. But as soon as I pulled back the debris I was so thrilled because there she was.
A gorgeous, Art Deco waterfall dresser in all her glory. In perfect condition. I know, right?! My eyes honestly welled up with tears! My husband thought that (once again) I had lost my mind. "Why on EARTH would you want that?! It's gross!" But I made him help me dig it out and load it into the truck.
Much to his dismay, we brought the dresser that was covered in webs and dirt into my house. After a thorough cleaning and a wipe down of Orange Oil, it is just stunning.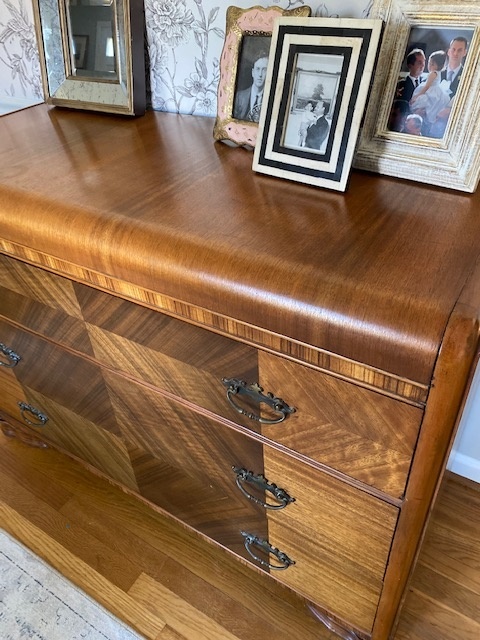 And my husband walked by and stopped and told me that the dresser is actually beautiful (and I was right)!!!