Happy Fourth of July!  I hope you have a wonderful day that includes fireworks at the end!  I just have to share my neighbor's garden that is all ready for the big day.  I admire her garden and all the work that she puts into it.  I especially love what she has done for the 4th of July and thought you may enjoy it as well.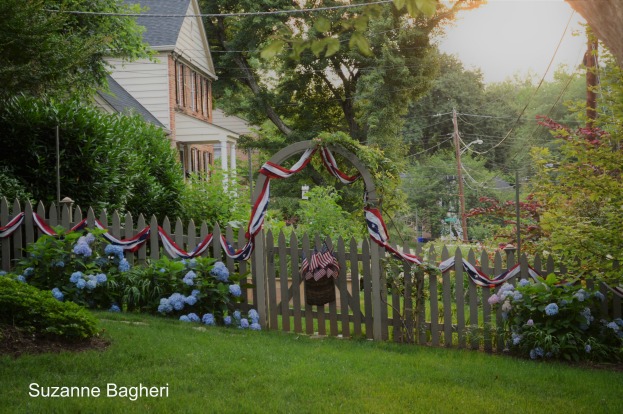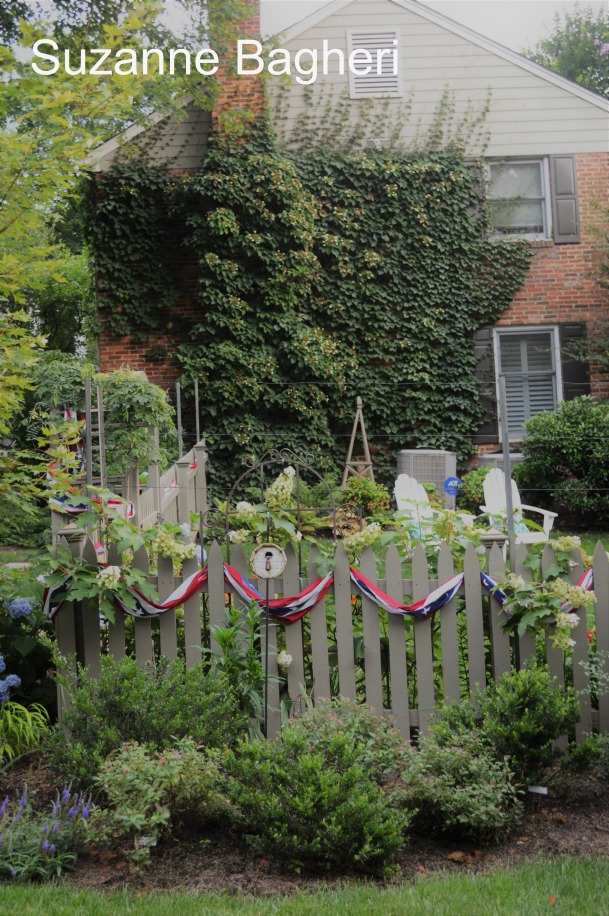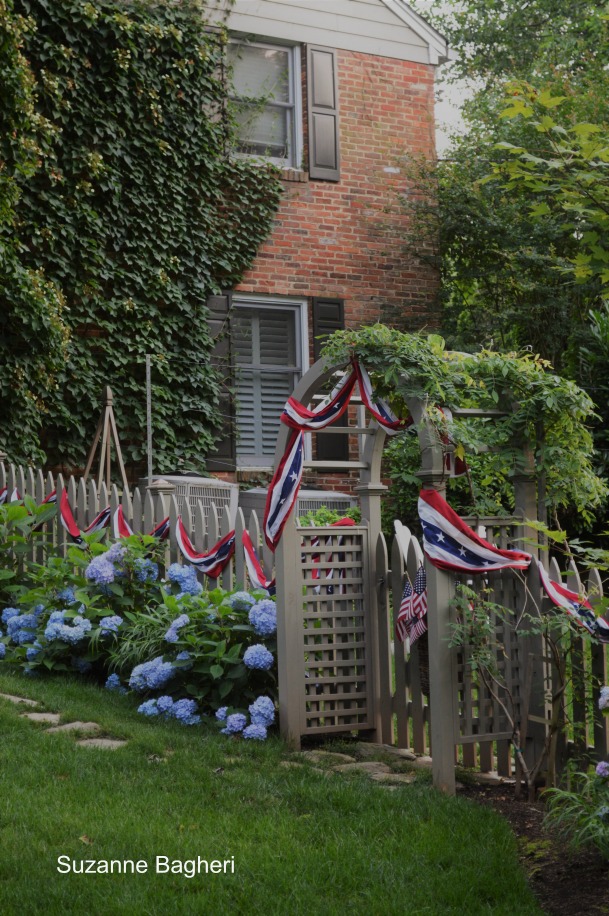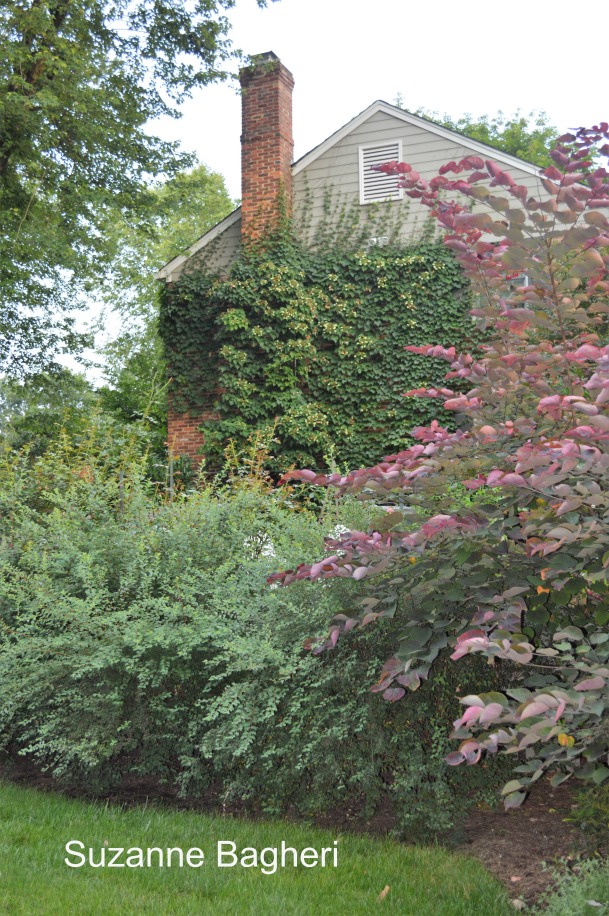 My garden is not nearly as well tended but hey, I'm a busy gal 🙂  I am, however, very pleased with our latest home improvement project.  We just had flagstone installed on our front steps. I had tried painting them in red, and then again in gray but the paint chipped and faded.  The real issue was the cracking and dissolving concrete.  You can see it here.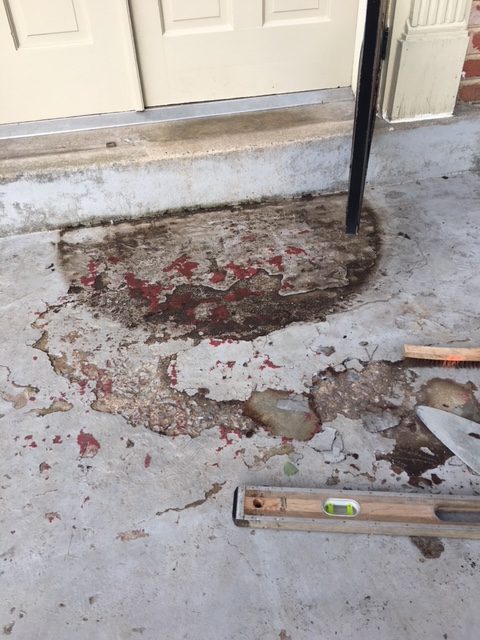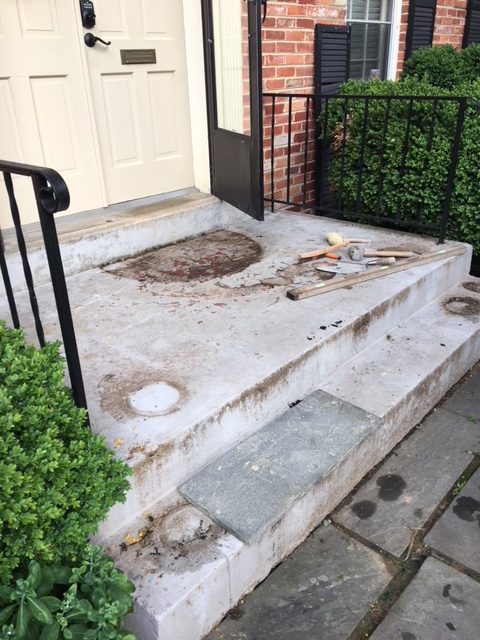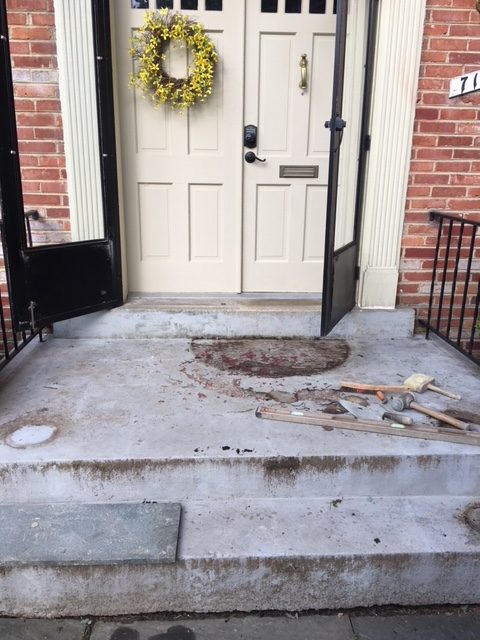 We had the steps done last month and are so happy with the amazing difference!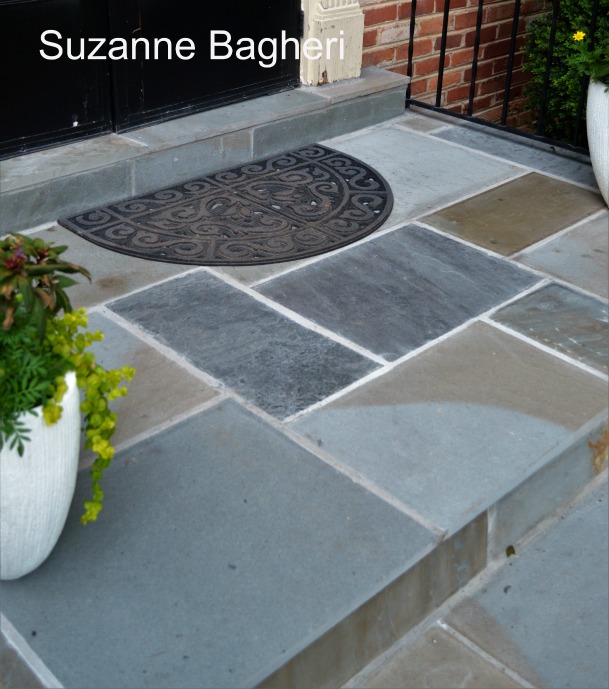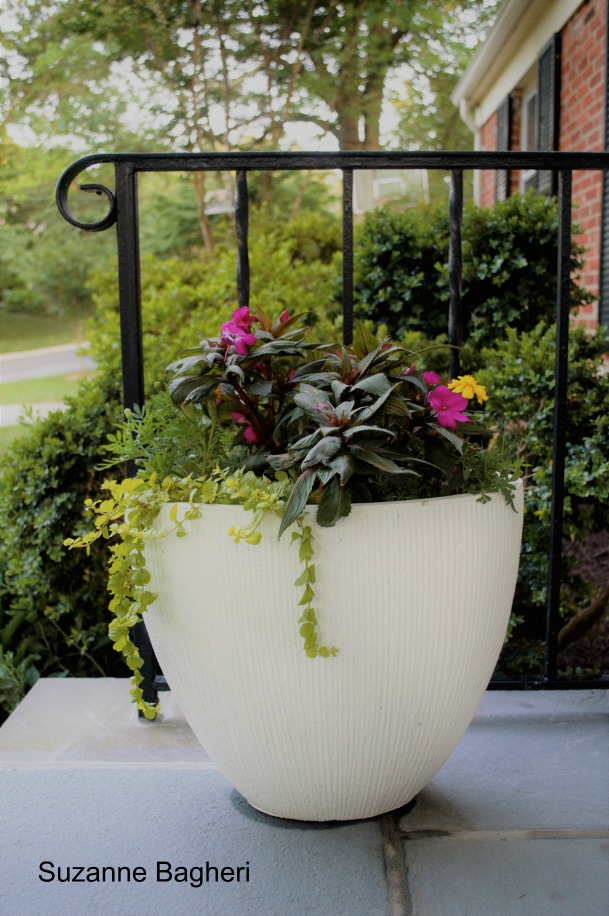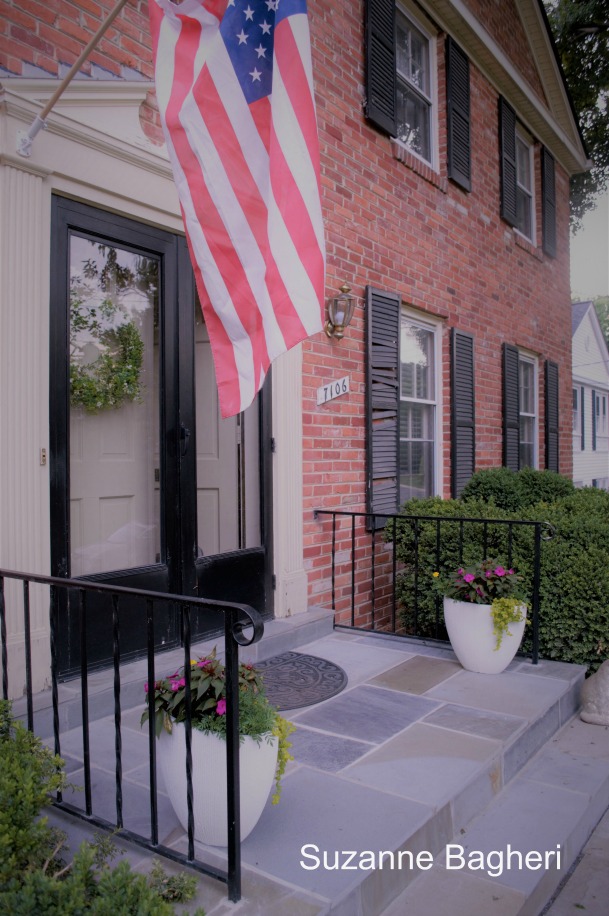 Now we need get the house painted and install a new storm door. It never ends!