Holy Cannoli!  I Found It!  This is what shot through my mind when I looked up at the thrift store and saw this dresser hidden behind a bunch of junk.  It was exactly what I had been looking for!  I had just posted about the Vintage Dresser in Duck Egg Blue from last year and how I was hoping to find something remotely similar and boom!  There it was!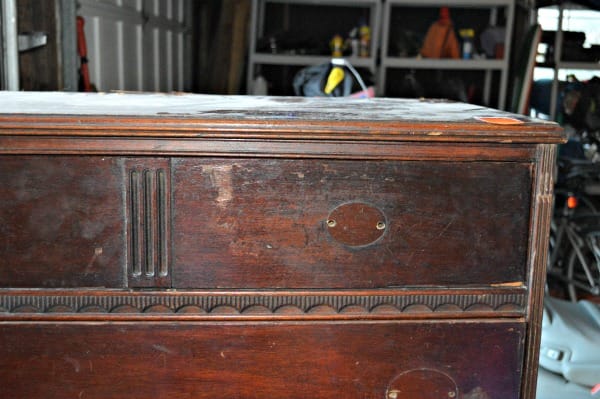 It's missing the drawer pulls and has quite a bit of damage but I love it.  It's been such a long time since I was able to take a whole morning and shop the thrift stores and I really scored.  I also purchased a vintage bar cart, an old fishing tackle box with fishing tackle in it, plus a very pretty wreath.  I'll share a few pics of my other finds on Monday 🙂
Today and tomorrow I'm busy preparing for Ella's Sweet 16 Party.  We are having 30 guests for dinner and cake.  This after last weekend of hosting Thanksgiving dinner for 26.  I know – I'm crazy!