Well, it isn't exactly tearing down an entire wall but actually part of one.  After my Hallway Makeover, it is next on my list of "to-do" projects.
My hallway leads into my Family Room.  The wall that I want to remove is to the right after the hallway ends.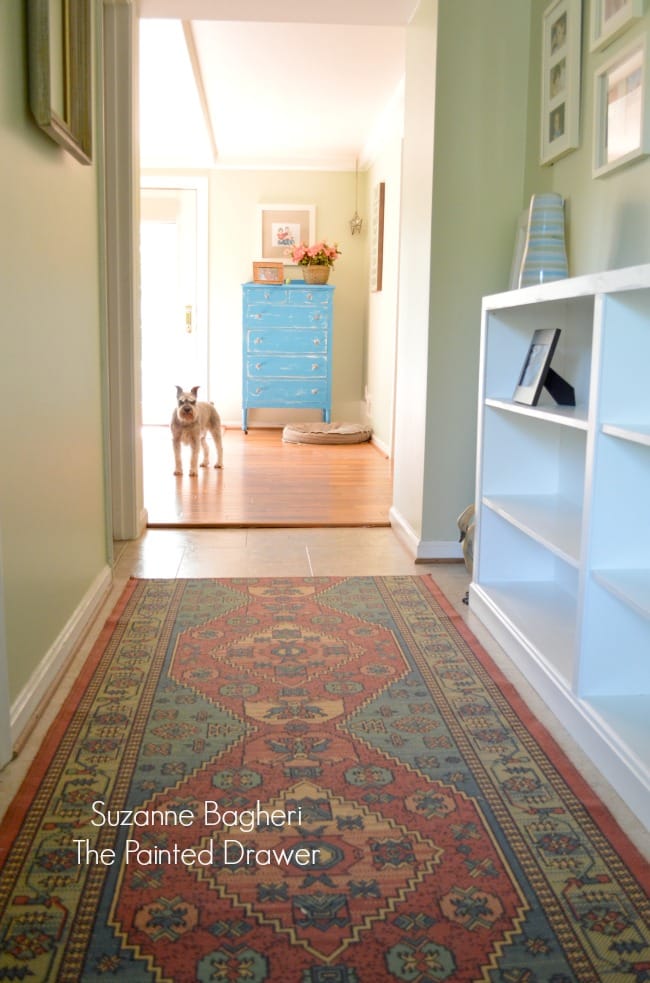 Here you can see the wall dividing our family room and Kitchen.
To the left are the doors leading to the backyard. We get a lot of afternoon sun through these french doors.
The Whitewashed Brick Fireplace is directly opposite.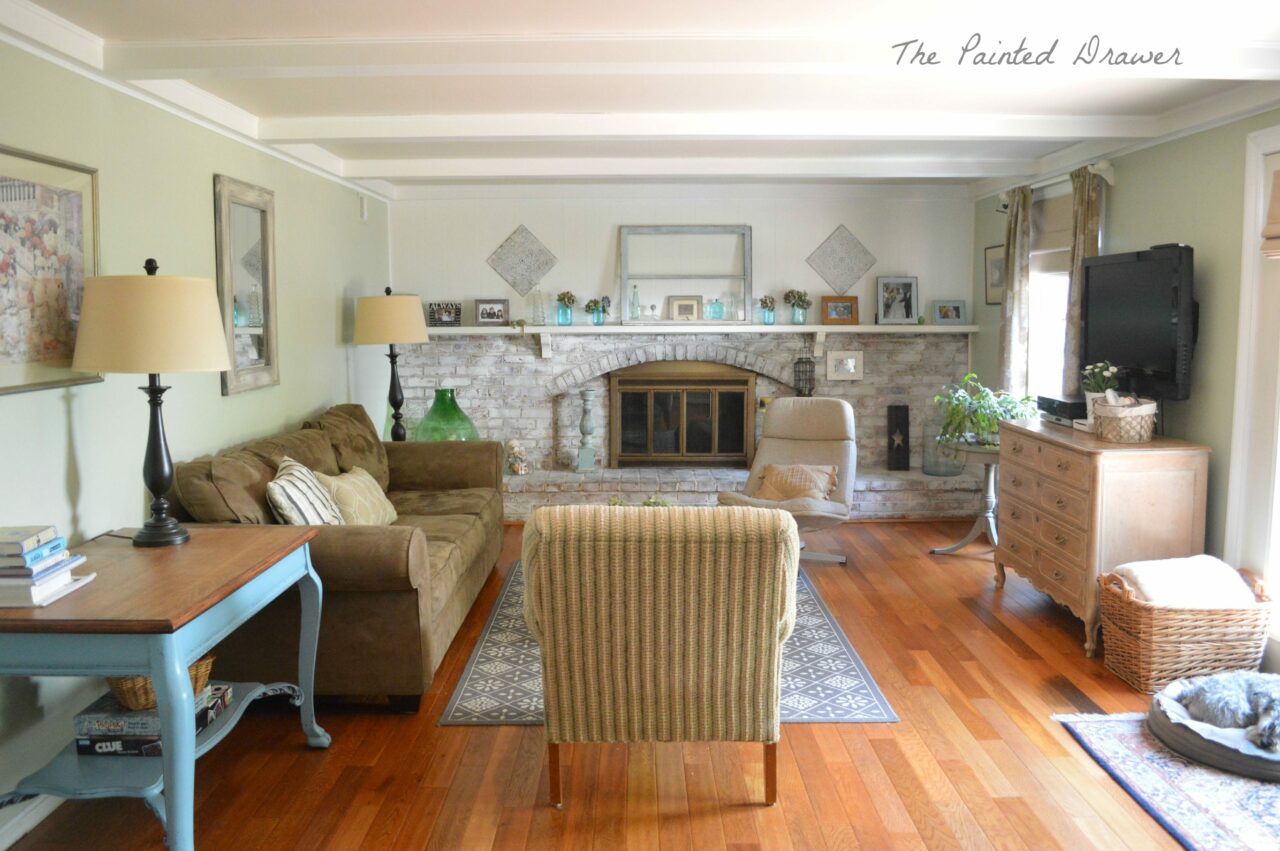 I don't want to remove the entire wall because I like division between the rooms.  I am thinking of removing approximately 3 feet to the left of the opening (towards the green sign).  It will open up the space while preserving the division of rooms. I actually think that removing it won't be difficult but the trim and where the floors meet will present a challenge.
I also need to complete Painting My Kitchen Cabinets.  As you may recall, I already painted the bottom in General Finishes Millstone.  They were kind enough to send me a quart of Antique White for the top cabinets and I need to get that project started.  
Painting the top cabinets in a brighter white and opening up the wall into our sunny family room will really brighten up our kitchen.  Bonus: I also may be able to see the Nats games on the TV while I'm cooking dinner 🙂
It really never ends!
Related articles across the web