Did you see the great links we had yesterday at Share a Site Friday?  I was so impressed with the talent.  Please head over to view the shares and link up!
This week, I am highlighting two General Finishes Milk Paint colors, Seagull Gray and Persian Blue.  They are both my go-to colors when working with milk paint for a light gray and soft blue.
Seagull Gray.  The perfect pale gray that doesn't have any blue hue to it.  It is perfect for both the shabby or elegant look, depending on the piece and how you decide to finish it.  I have yet to add a wash to this color as it works so well on its own.  It has just the perfect amount of gray and creates a very soft effect.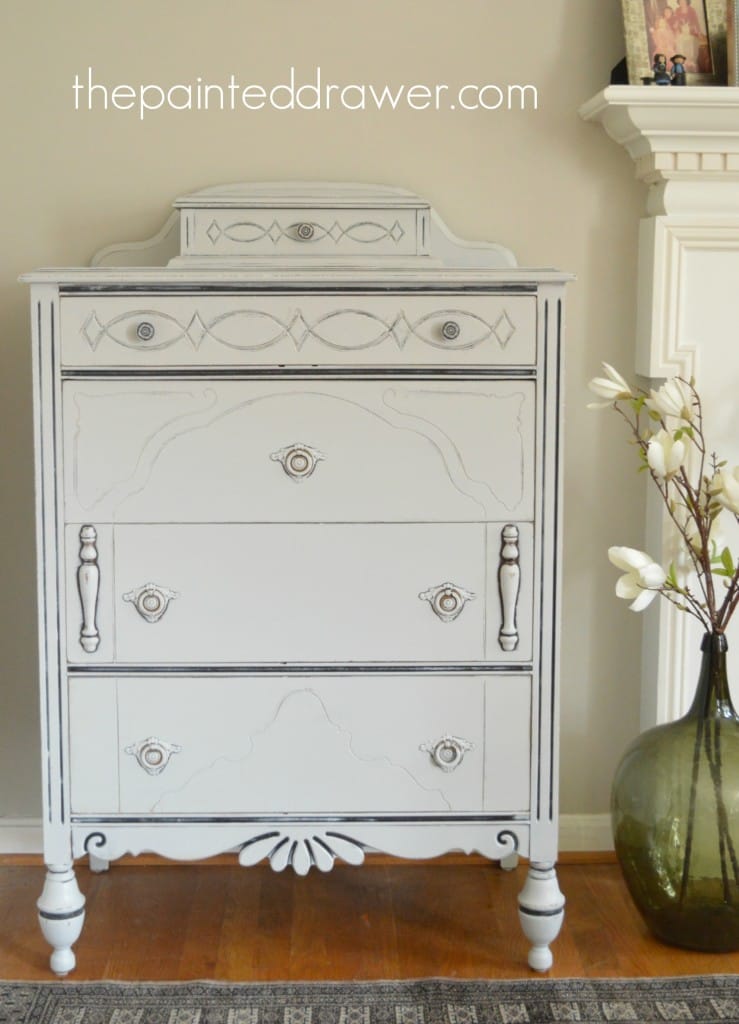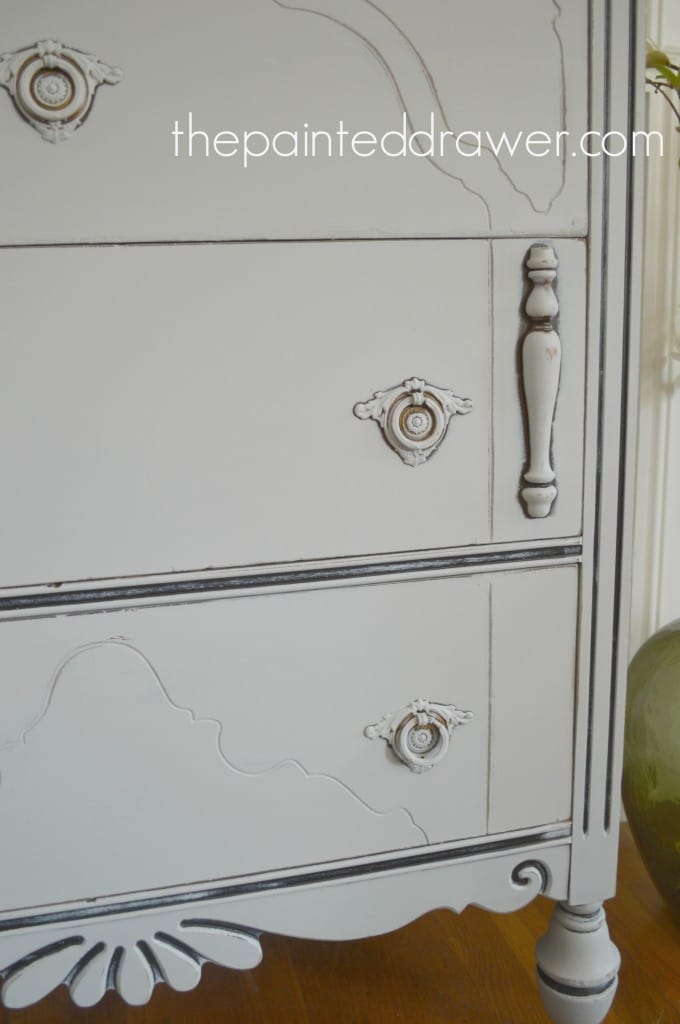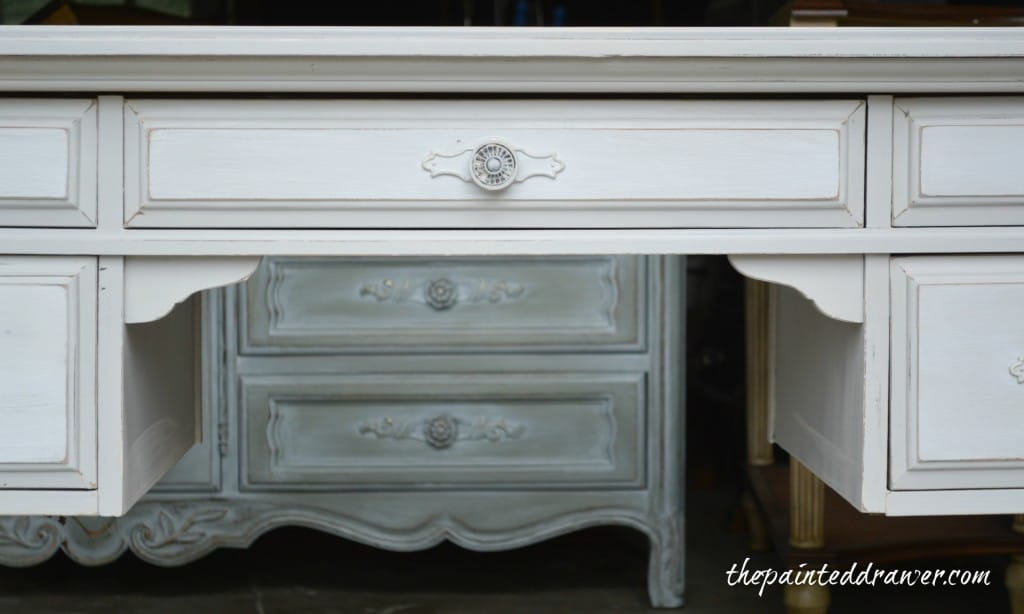 Persian Blue.  It is one of my all time favorite colors.  It is such a soft, pretty blue and is fantastic on its own or heavenly with a wash.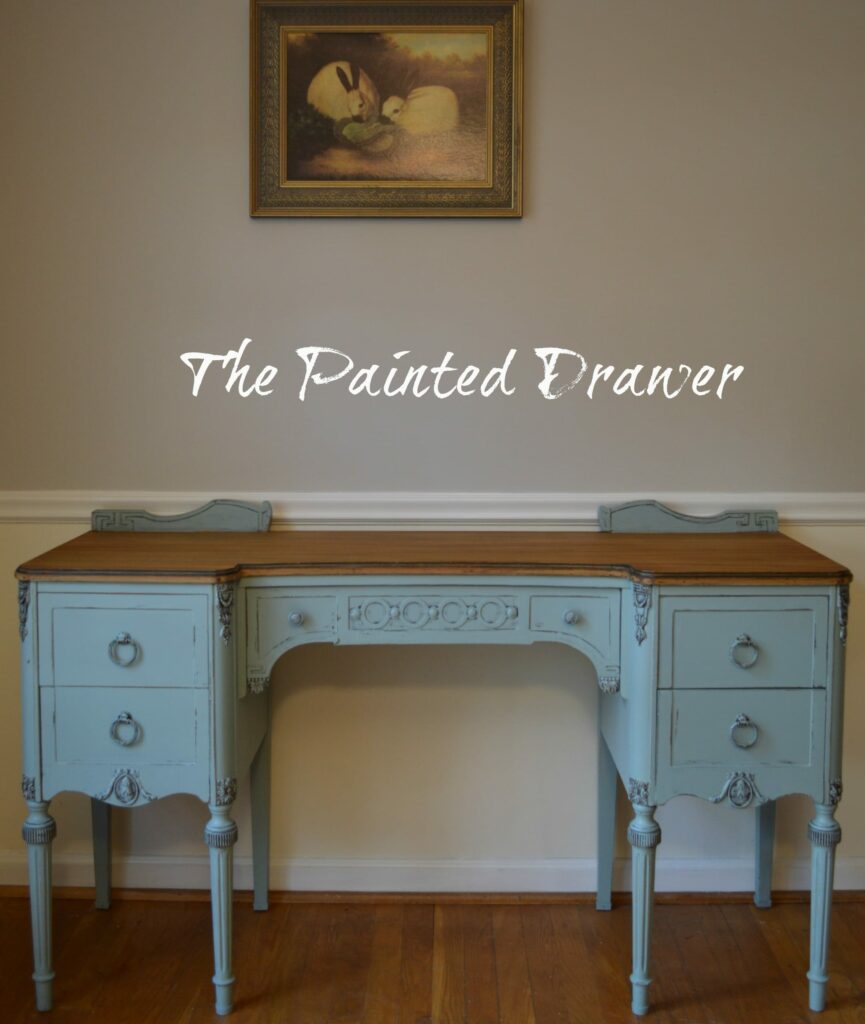 Another paint color highlight will be posted next weekend – shall we go with Chalk Paint?
Cheers!