A year ago, I took a bench that I found in my neighbor's trash and gave it a dry coat of Annie Sloan Chalk Paint in Old Ochre.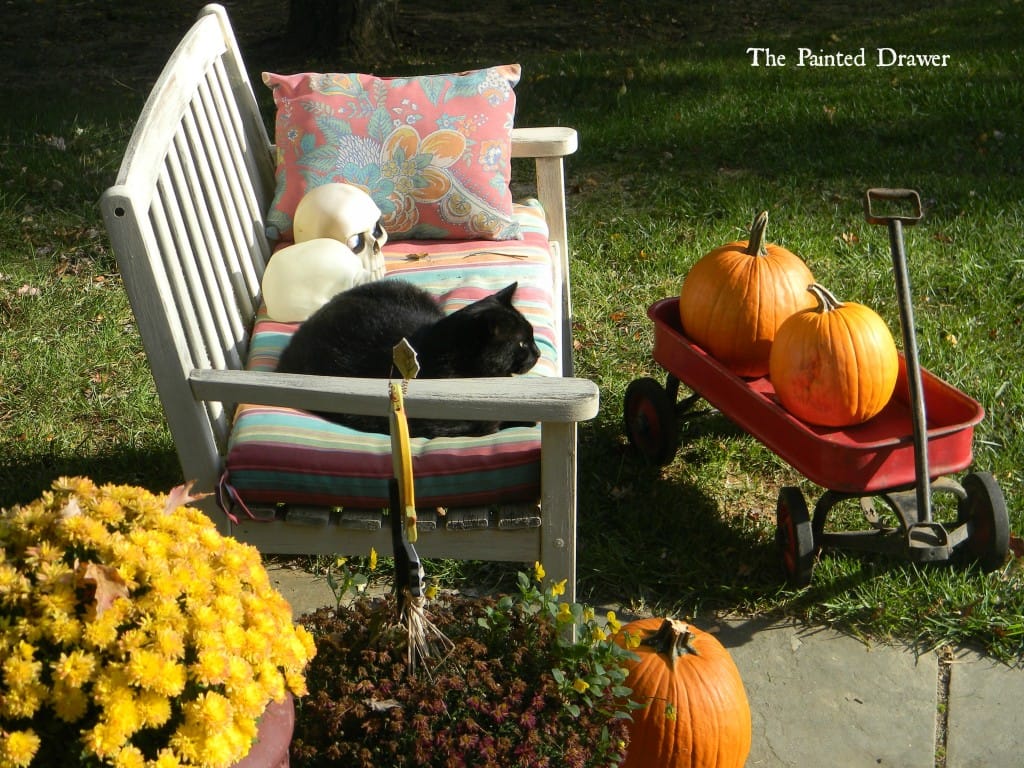 It looked great but I never took the time to seal it and it since had weathered.  I have a client who saw the bench and decided it was a great fit for her home.  She wanted it done in Sherwin Williams Jacaronda Blue.  This was the perfect project for the Chalky Paint Powder that the Vintage Storehouse Restoration Co. had sent me.  I already used it once and was happy to use it again.
Here is the bench now and the fun How-To Video.  Sophie and I made it  – warning, it is not a Frank Coppola production but you may enjoy it!
I did warn you 😉
Join the Fun! I Always Love More Subscribers!