I'm not sure if you all know about the fantastic site, Hometalk?  It's a wonderful place to find ideas and inspiration on a myriad of home inspired topics such as crafts, DIY, gardening, home decor and home improvement.  Do you want to make a wreath, hang a door, paint a room or organize your closet?  This is the place to go!  Readers can browse through the site for ideas or create a profile and post their own projects.  One can also ask a question on just about anything and receive advice and opinions from other readers.
I was contacted by Hometalk and asked if I would like to curate a clipboard for them.  It's on a subject I know well – vintage vibe!  I created a board entitled 20 DIY Vintage Inspired Projects.  I found some fantastic ideas to share.  Click on the board below and you can see the great ideas for yourself!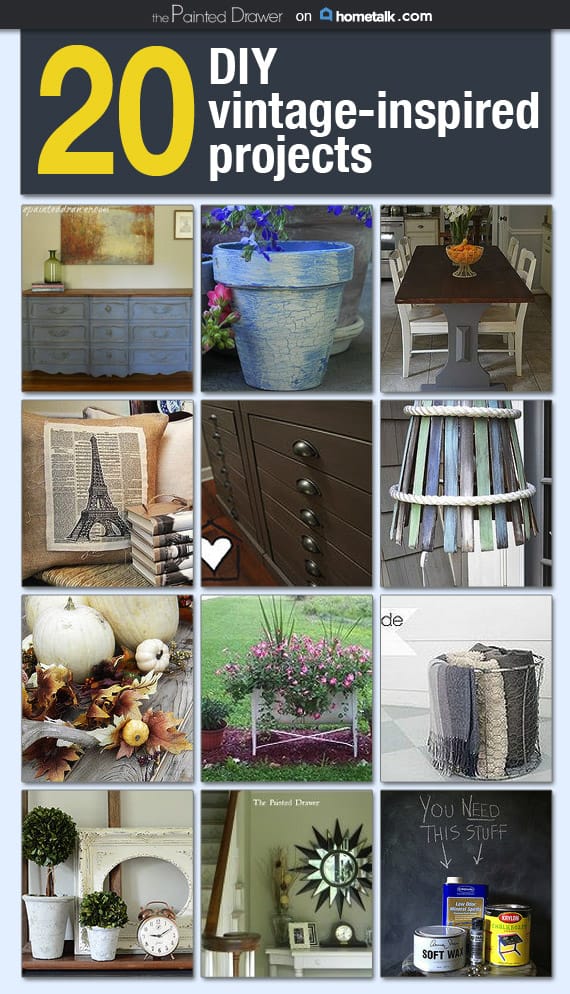 Have a great Friday, everyone!
Join the Fun! I Always Love More Subscribers!