Before I go on, let me share that our Lucky turns 13 today! Yes, he is 13 on the 13th. We love him so much and I just had to share this birthday pic and video.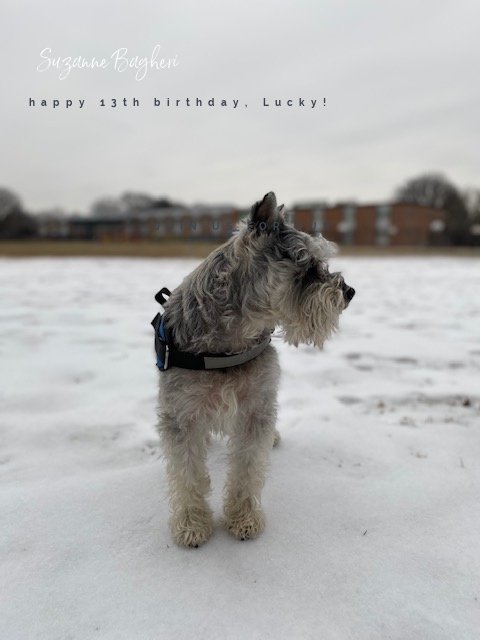 Goodbye Neutral Gray! It Was Nice!
Goodbye gray, it was nice! We had a great few years. Actually, about a decade. Gray walls, gray furniture (ok, I still love gray furniture), and now, gray hair. Well, not quite but I am getting a few pop through!
What I am getting at is that I am tired of gray. All gray and white and bland. Tired, I say! I crave – gasp – color! And so, I find myself going full circle to painting my bedroom in a (dare I say) 90's trend color that I am now embracing once again. A deep, rich color, Sherwin Williams Hubbard Squash.
This deep, golden yellow creates a totally new feel in our room. It feels warm and envelopes me.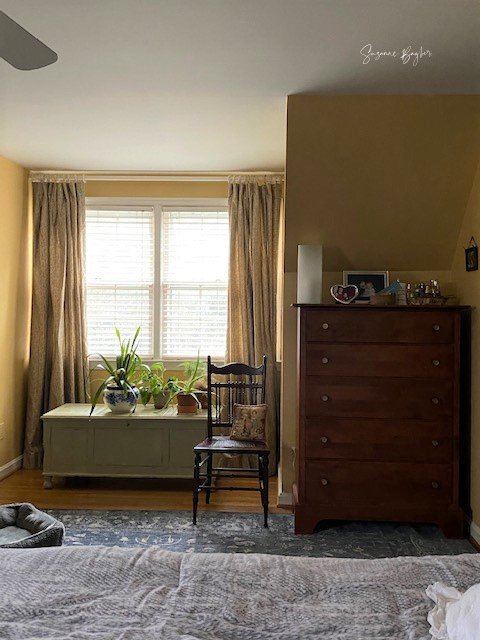 I changed the silver drawer pulls on my furniture to reflect it and ran to HomeGoods and bought a deep, navy blue rug.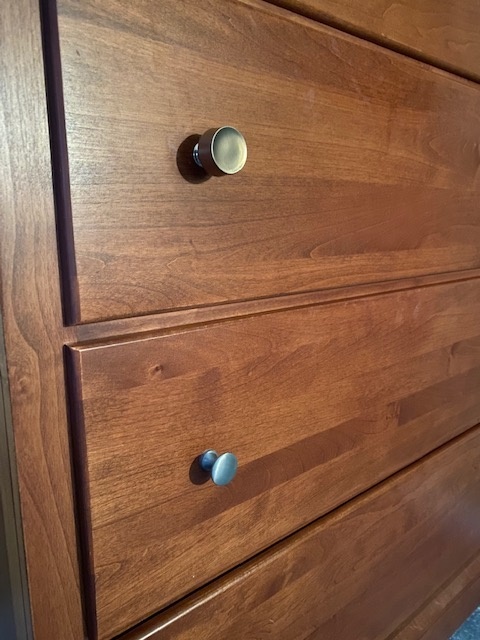 I would share more pics, but the room is still in the works. However, you get the idea from the few I have shared.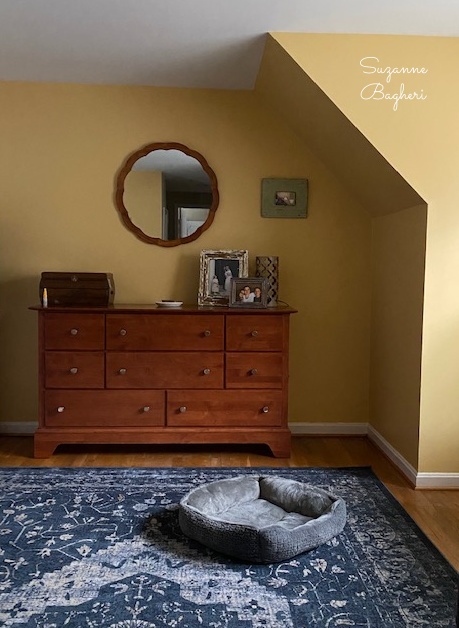 I believe that I began this crave for color a few years back, when I painted my dining room in Sherwin Williams Rainstorm.
I think that my taste in bolder colors is also being reflected in my lastest work.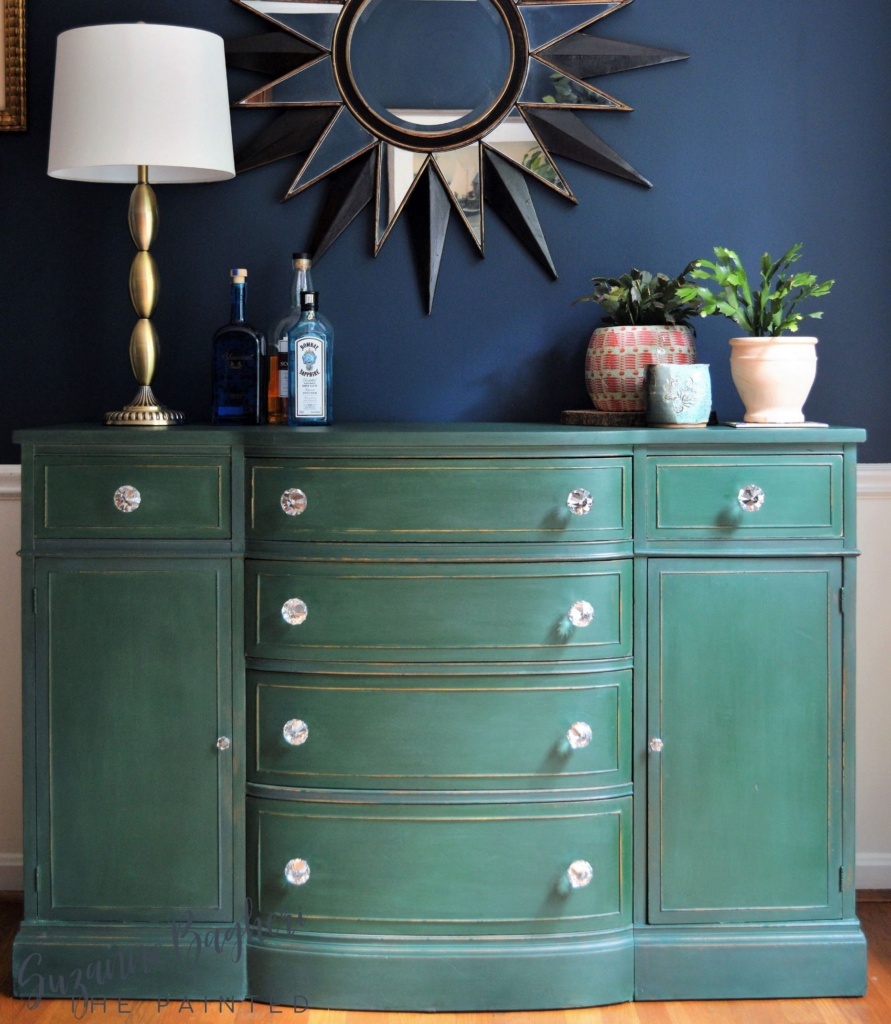 I do still love the calm, serene walls that gray brings and am not at all avert to it. I just think that I personally needed a little change. Between wallpaper and all these bold color choices, my house is certainly evolving! Never a dull moment here!